Who doesn't love a good salad! This Asian Inspire Sesame Chop Salad is so much fun. Crunchy, fresh, and super addicting. Packed with lots of hearty vegetables, this is a perfect salad to make ahead on a Sunday to enjoy throughout the week for lunch!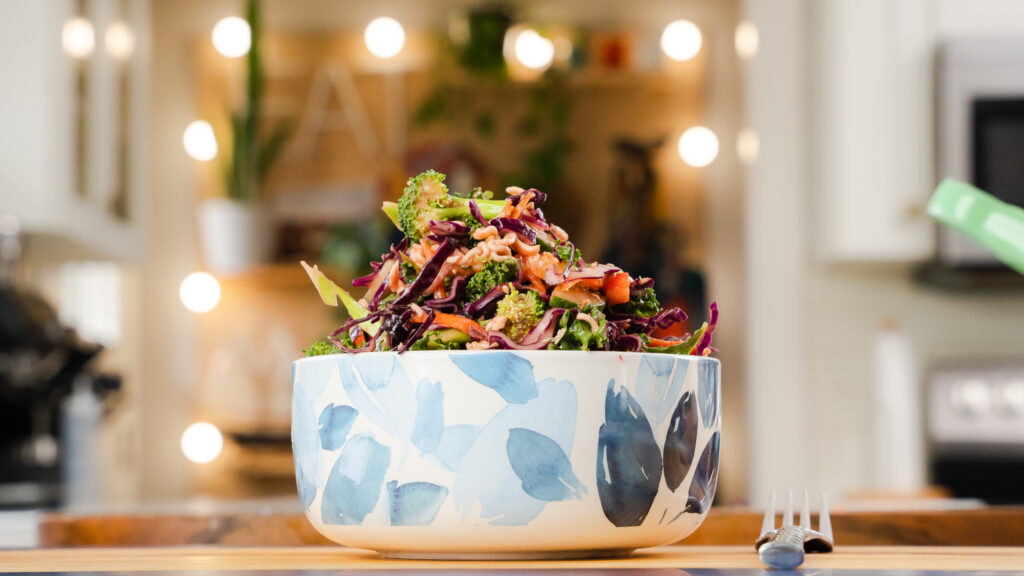 So Andy, what's in this Salad?
Well, I am glad you asked. Here is what we are working with.
Purple Cabbage- I love thinly sliced purple cabbage in my salads. It offers a great crunch and does not go soggy, no to mention the colour is beautiful!
Cucumbers- A must for this recipe as it adds such lovey freshness to the overall salad
Red onion- I love the astringent flavours that red onions bring. You can scale up or scale down the amount you use, but to me it's a must, but as always, do you.
Dried Instant noodles- Yup, Mr. Noodles. A unexpected crunch to this salad that just somehow makes sense.
Orange wedges- I always love adding something sweet to my salads and the orange wedges ad a nice burst of juice and balances with the other flavours so well.
Carrots, Kale, Broccoli- We are not skimping on the healthy ingredients in this one. Also these are all sturdy veggies that wont go soggy in the fridge.
Ginger Miso Lime Salad Dressing – This is a great recipe that I really think you will love. Check it out!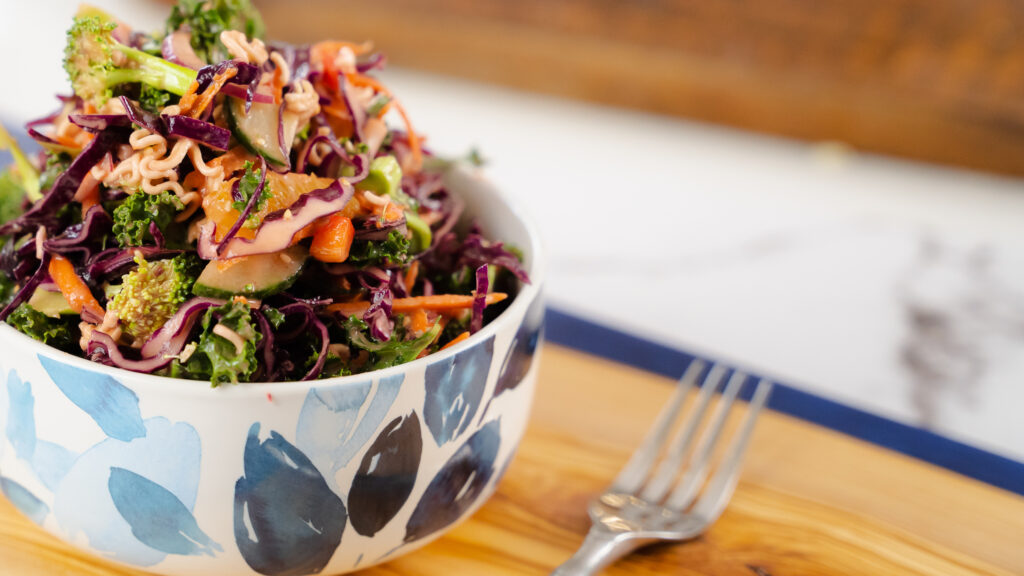 Asian Inspired Sesame Chop Salad
Print Recipe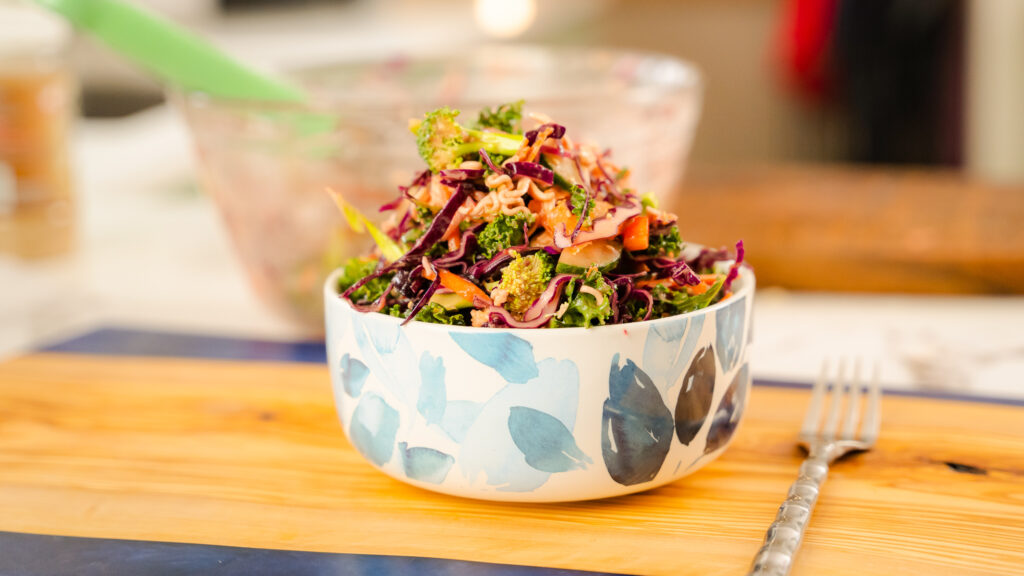 Ingredients
2

cups

shredded purple cabbages

1/2

cup

dice cucumbers

1/4

cup

red onion, sliced.

1

carrot, grated

1

cup

chopped broccoli

1

cup

chopped kale

1/2

cup

red pepper, diced

1

package

dried instant noodles

1/4

cup

toasted sesame seeds

1

orange, cut into wedges
Dressing
1

cup

Ginger Miso Lime Dressing. Link above.
Instructions
Add all ingredients to a large bowl. Pour over the Ginger Miso Lime Dressing and toss! Enjoy!
Print Recipe
(Visited 8,286 times, 1 visits today)