While blueberry muffins may be a top tier favourite in our house, we think we might have just found a contender. These Raspberry Lemon Muffins are equally as fresh and fruity, but with a citrusy twist that really brings it all together. We're talking about the super classic and super delicious combination of fresh raspberries and beautiful, bright lemon zest. Top it all off with a layer of caramelized streusel and you have your new go to muffin recipe.
Lets get to it!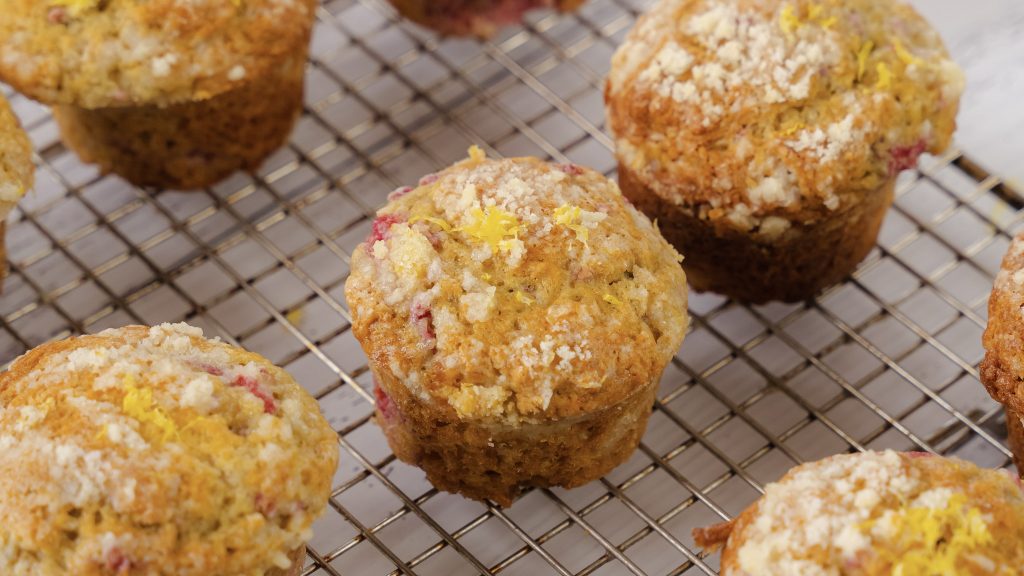 We love Lemon Raspberry Muffins in my house. If you are a follower of my recipes you no doubt have seen one of my recipes come across your feed. Here a couple of my favourites.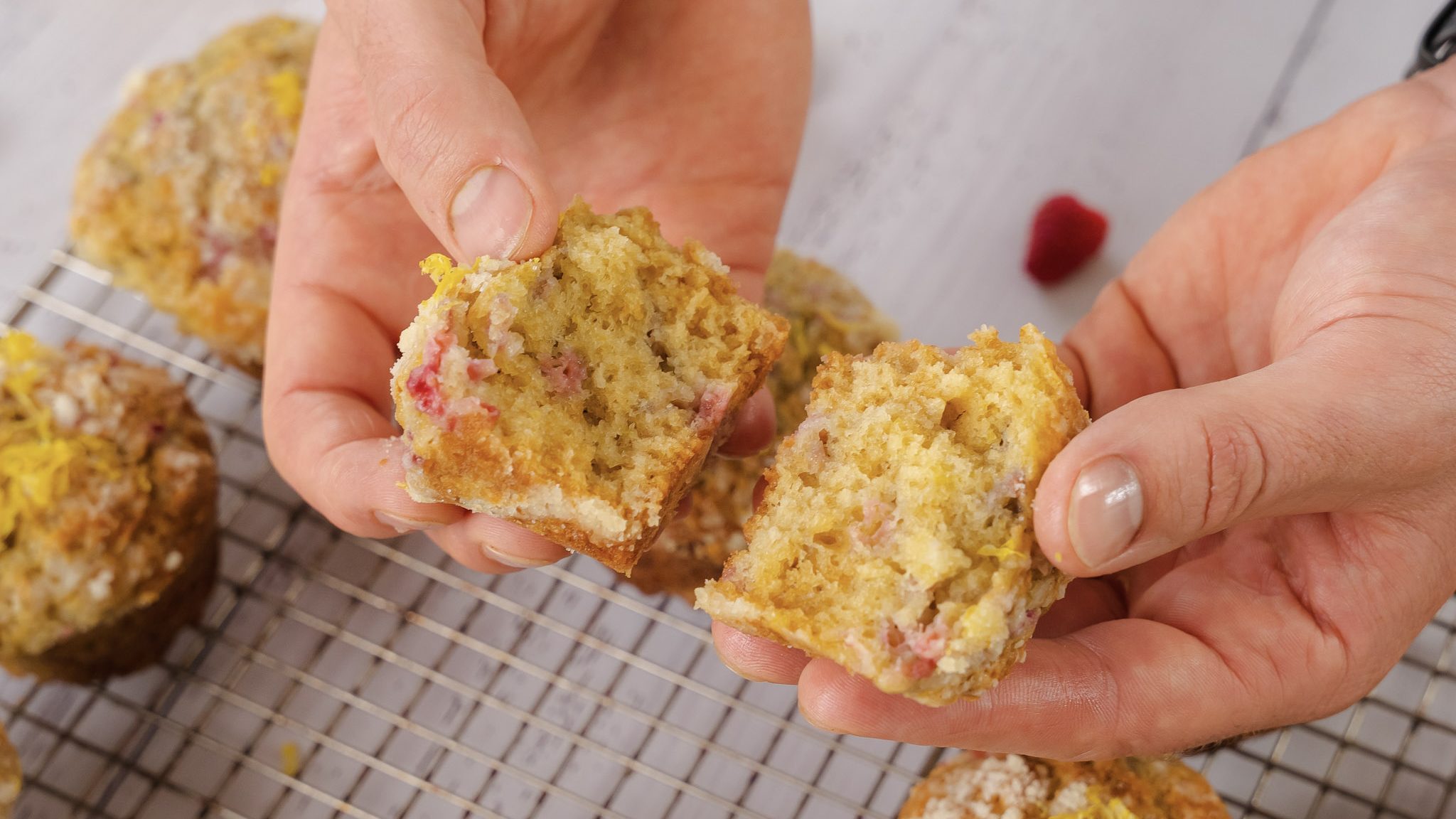 Tips for nailing these muffins
Crank the heat for the first 5 minutes of your cooking. I learned this trick from Sally's Baking Blog, which I am a huge fan of. This blast of heat helps the muffins rise faster and develop a lovely crust on top of the muffin.
Use room temperature butter. These muffins really deserve butter. You won't get the same result by using oil. Be sure to cream together your butter and sugar for about 2 minutes.
Don't over mix. Once you combine all of the ingredients do not over mix. If you do mix to much you will lose the fluffy cake like texture of these amazing muffins.
Make sure when you're zesting a lemon to not apply too much pressure, we want that top layer of yellow lemon zest only. Too much of the white spongy pith will add a bitter element to the muffins.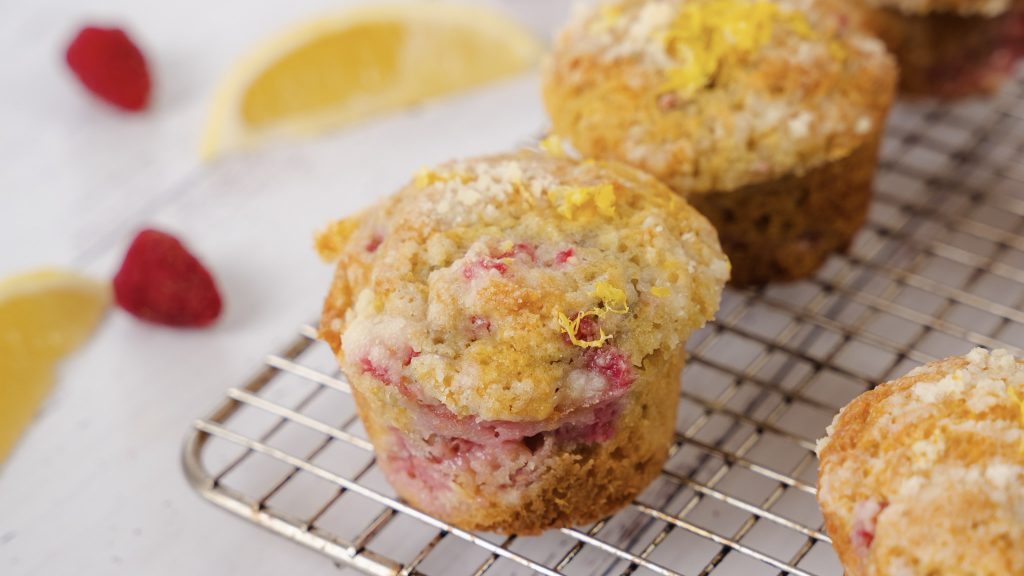 Let's breakdown the ingredients
All purpose flour
White sugar
Brown Sugar
Butter – Try to use unsalted, but if salted is all you got.. roll with it.
Baking Soda + Baking Powder– Always important to obtain an airy and light texture.
Eggs – Try to use room temperature eggs to ensure they incorporate into the rest of the ingredients.
Vanilla
Greek yogurt – This extra fat content is lovely for these muffins.
Milk – I always use whole milk when baking for the extra fat content.
Raspberries – Fresh or frozen are fine
Lemons– This is what balances the sweetness of the streusel and the raspberries.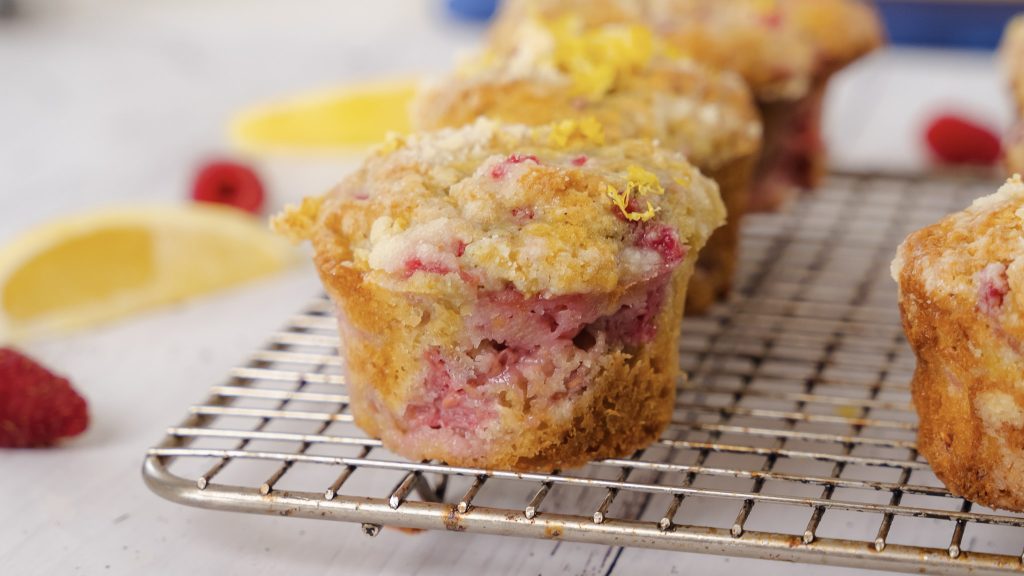 These Raspberry Lemon Muffins are great fresh, and also can keep on the counter for 2 to 3 days. Any longer than that I would suggest placing them in the fridge, or properly packaging them in freezer bags and store in the freezer for up to three months.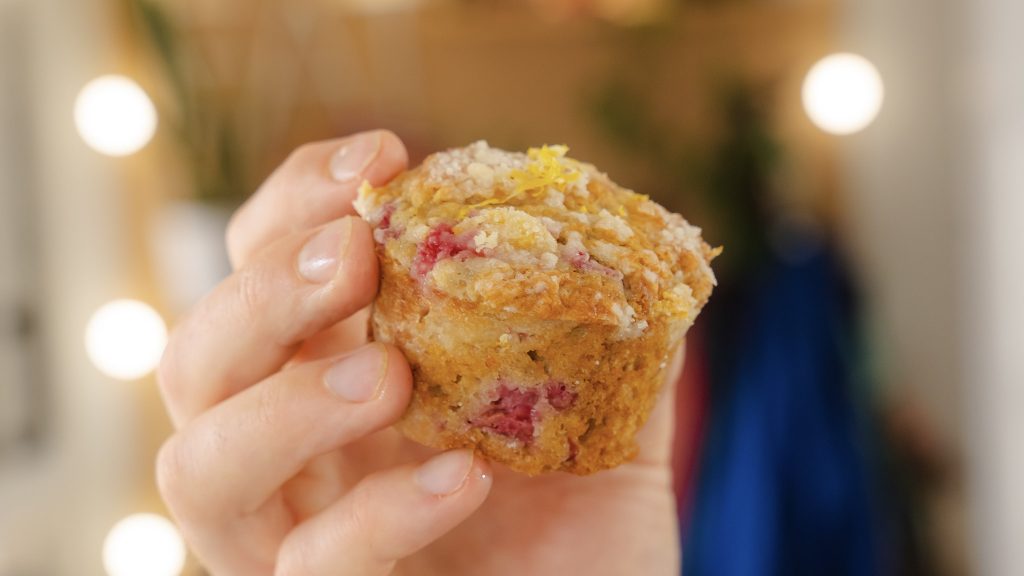 But what about the Lemon Streusel?
In our opinion, what takes these muffins to the next level is the addition on the Lemon Streusel. Adding a bit more fresh, zesty acidity and sweetness along with some texture really brings these muffins together. The best part is how versatile this streusel recipe is, four simple ingredients and you've just unlocked a new tool in your baking repertoire.
Flour
Sugar
Butter
Lemon zest (Or any citrus/baking spice you'd like)
Lemon Raspberry Muffins
Print Recipe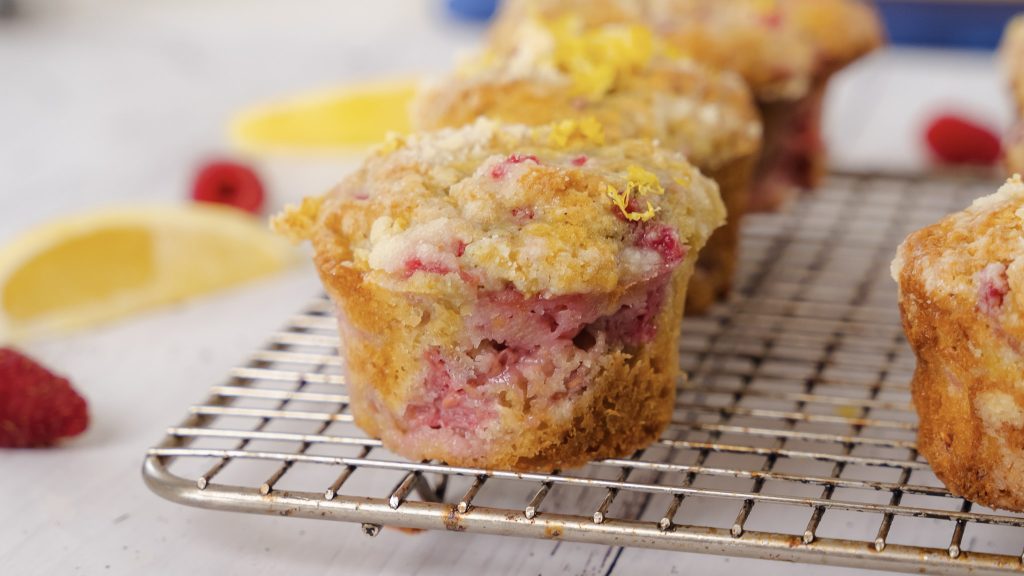 Ingredients
DRY INGREDIENTS
1 3/4

cups

Flour

1

tsp

Baking Powder

1

tsp

Baking Soda

1/2

tsp

Salt
WET INGREDIENTS
1/2

cup

Butter, at room temperature

1/3

cup

White Sugar

1/3

cup

Brown Sugar

2

Eggs

2

tsp

Vanilla

1/2

cup

Greek yogurt

1/4

cup

milk

1

Lemon, Zested

1 1/2

cups

Raspberries (Fresh or frozen)
Lemon Streusel
1/4

cup

Flour

1/4

cup

White sugar

1

tbsp

Butter, at room temperature

1

tbsp

Lemon zest
Instructions
Preheat oven to 425F and spray a muffin tin with cooking spray.

In a large bowl whisk together flour, baking powder, baking soda, and salt.

Using a hand mixer or a stand mixer affixed with a paddle attachment, cream together the butter, brown sugar, and white sugar. Don't rush this process as you want the sugar and butter to really incorporate well. Next up crack in the eggs one at a time. Make sure the first egg is mixed in before adding the second. Now add in the vanilla, greek yogurt, lemon zest and milk. Mix until incorporated.

Now mix the wet and dry ingredients together. The batter with be thick, trust me it is supposed to be! Now fold in the raspberries.

Scoop the batter into the prepared muffin tins.

In a small bowl mix together the streusel ingredients. Use your fingers to squeeze the butter into the sugar and flour. Sprinkle on top of each muffin.

Bake muffins for 5 minutes at 425F, and then reduce the heat to 350F and bake for an additional 24-28 minutes. Be sure to poke the muffins with a toothpick prior to removing from the oven. When the tooth pick comes out of the muffin clean they are done!

Allow the muffins to cool for 5 minutes in the pan. Enjoy with friends over a cup f tea!
Print Recipe
(Visited 8,336 times, 1 visits today)