This grilled corn, peach salad topped with garlic & fine herbs Boursin, drizzled with hot honey vinaigrette is an awesome way to celebrate summer's bounty, but is delicious all year round! Serve this along side some grilled meat or just by itself. SO GOOD! Make this one.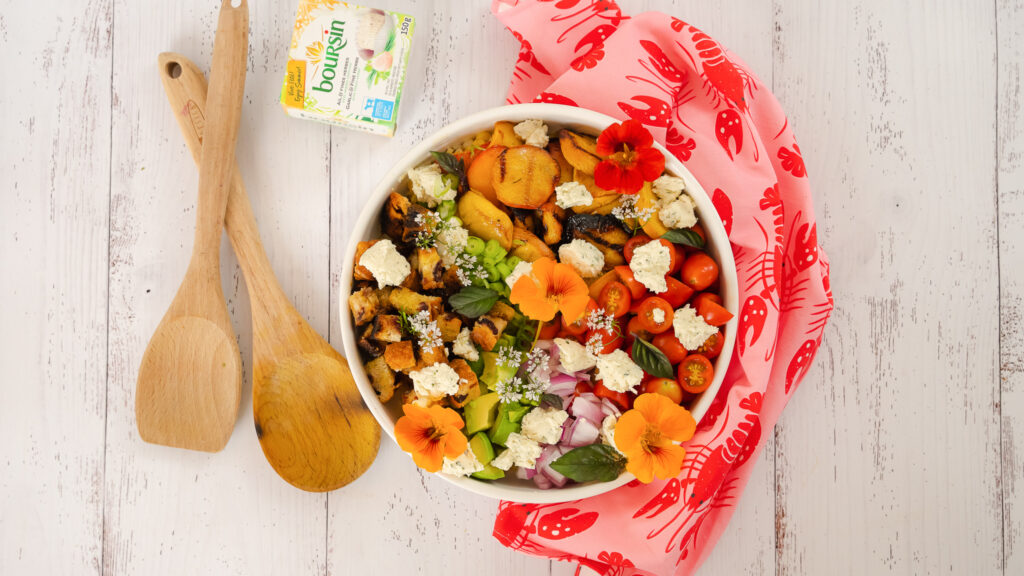 Fire up that grill!
I love grilling corn. It's my go to way of cooking corn on the cob. I love the additional depth of flavour that comes from charring up your corn on a hot grill. Don't be afraid to push the heat as you want to see a good amount of charing on the ear of corn!
While we have the grill ripping hot, I highly suggest dropping some sliced peaches on the grill. The sugars of the peach caramelize and just pair brilliantly with the corn. I love the contrast in flavours with adding in the charred flavour element. The freshness of the rest of the ingredients play well with the burnt flavour.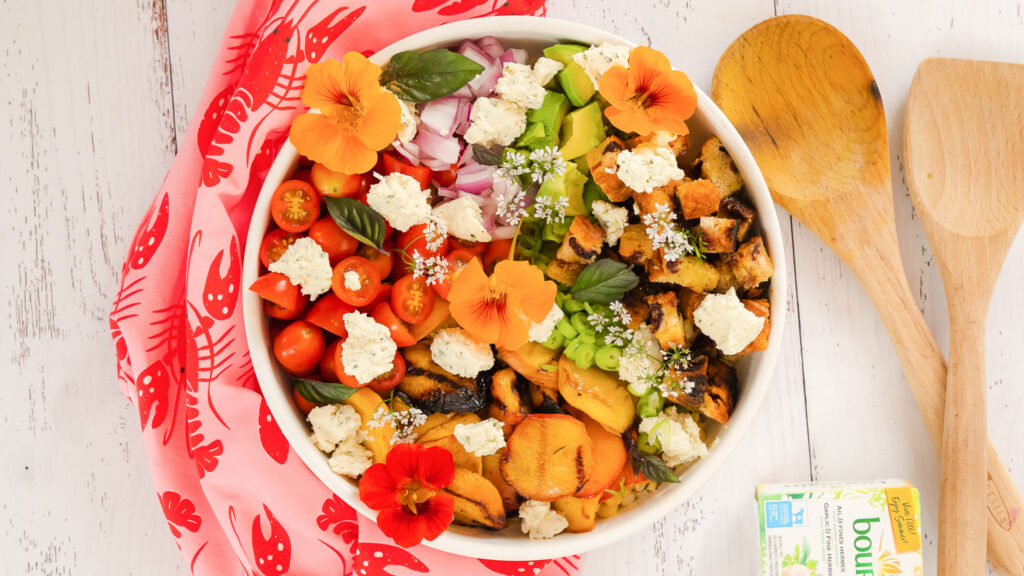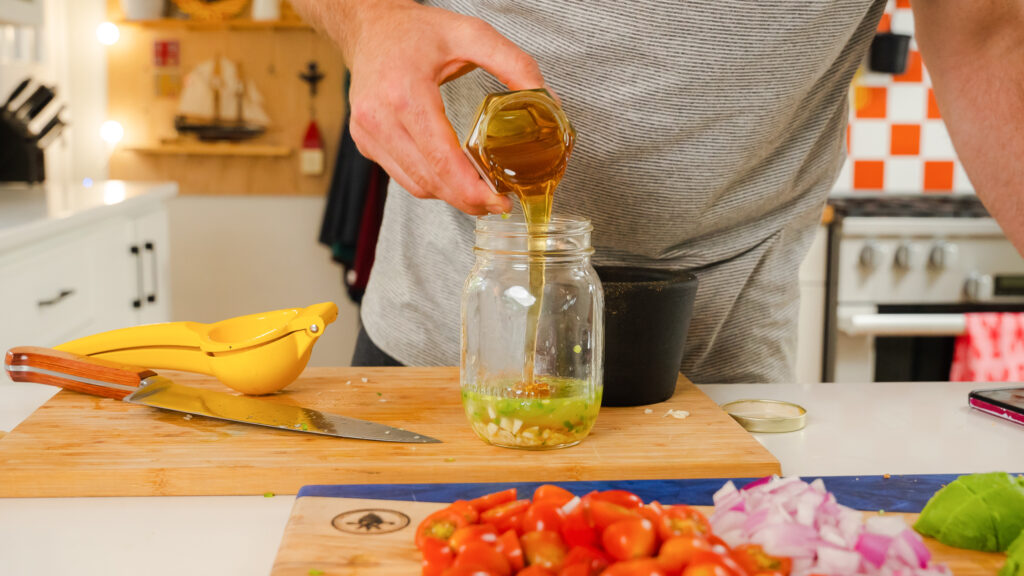 Hot Honey Vinaigrette
This dressing is a lovely compliment to this salad. Sweet and spicy with the perfect amount of zip. Feel free to double this dressing to have some kicking around in your fridge!
Corn Peach Boursin Salad
Print Recipe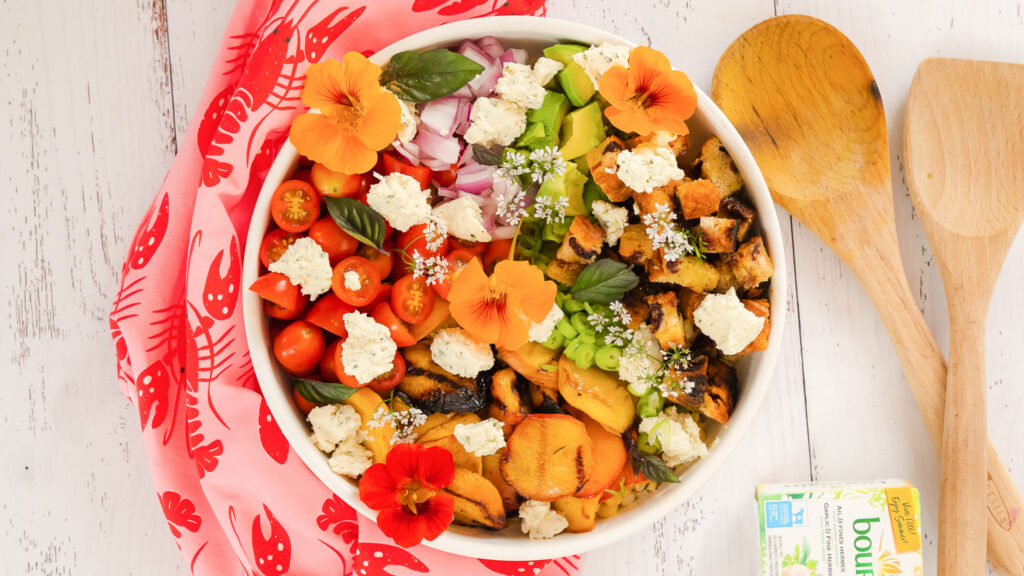 Ingredients
7

ears

corn on the cob, husked

1 1/2

cup

Cherry tomatoes, sliced

6

peaches, pit removed and halved

1/2

red onion, diced

1

avocado, pit remove and diced

1

cup

bread, diced

1

package

Boursin Garlic & Fine Herbs
Hot Honey Vinaigrette
2

cloves

garlic, minced

1

tbs

jalapeno, finely diced

1/4

cup

honey

1

tsp

salt

1

tbs

apple cider vinegar

1

lemon, juiced

1

tsp

pepper

3/4

cup

olive oil
Instructions
Get the grill fired up and toss on the corn and the sliced peaches. Cook until both the corn and peaches are slighted charred. About 8-10 minutes. After corn is done cooking slice off kernels into a salad bowl. Slice charred peaches and toss in with the corn.

Place an oiled pan over medium high heat and toss in the diced bread and toast on all sides. Toss into the salad bowl.

In the same salad bowl toss in the sliced tomatoes, red onions, and avocado. Gently crumble Boursin onto salad.

In a small bowl mix together garlic, jalapenos, apple cider vinegar, lemon juice, salt, pepper, and honey. To ensure the honey gets well incorporated, you can heat up the honey in the microwave for 10 second or so. Stream in olive oil while stirring. Pour dressing over salad, mix, and enjoy!
Print Recipe
(Visited 2,293 times, 1 visits today)