Who doesn't love a good Caramel Popcorn? One of my favourite things about caramel popcorn is the hard crunch of the caramel coating and the sweet and salty flavours! This recipe is great to make as an everyday snack, on holidays, and when you have family and friends over.
These are perfect if you are looking for a movie night snack or a sweet and salty snack when you have guests over. I hope you like this one like I do!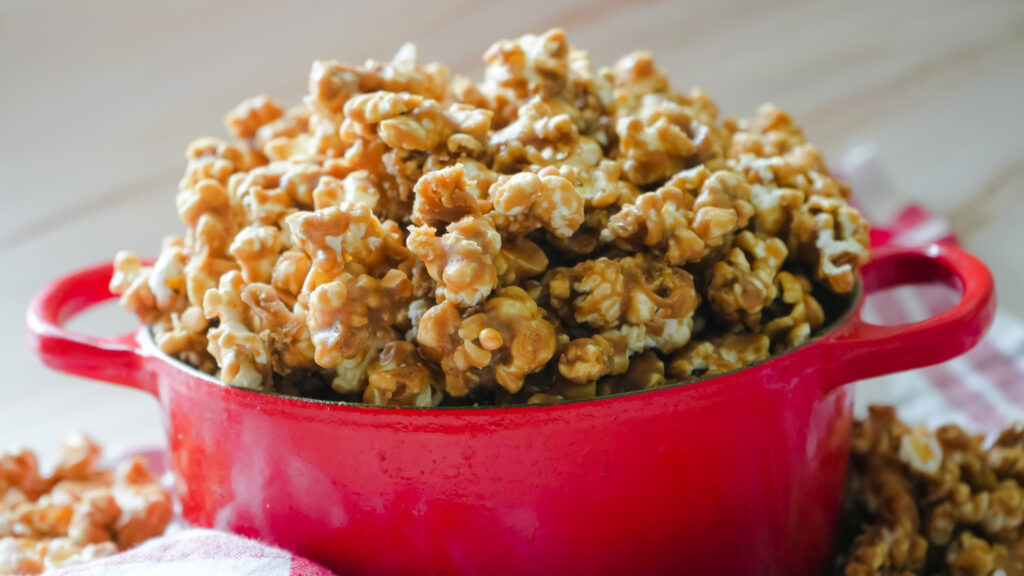 Let's Breakdown the Ingredients!
Only 7 ingredients are used to make this simple but classic caramel popcorn!
In this recipe, you will need to make the delicious caramel sauce that you mix with the popcorn. You will need unsalted butter, brown sugar, corn syrup and salt to make the sauce!
Using unsalted butter when baking is important to help you control the amount of salt added to your dish.
I have used brown sugar as opposed to granulated sugar, which is often used to make caramel. It is easier to use brown sugar to make the sauce without the risk of burning the sugar.
The corn syrup helps prevent the crystallization of sugar, enhances the flavour of the brown sugar, and softens the texture of the caramel.
It is important to add baking soda once the ingredients have the perfect consistency so it can react to the acid. The baking soda will help create bubbles which in turn will help the caramel create a soft texture when it has been cooled!
The vanilla extract will help add flavour and help enhance the flavours of the other ingredients.
And of course, you cannot forget the most important ingredient, popped popcorn!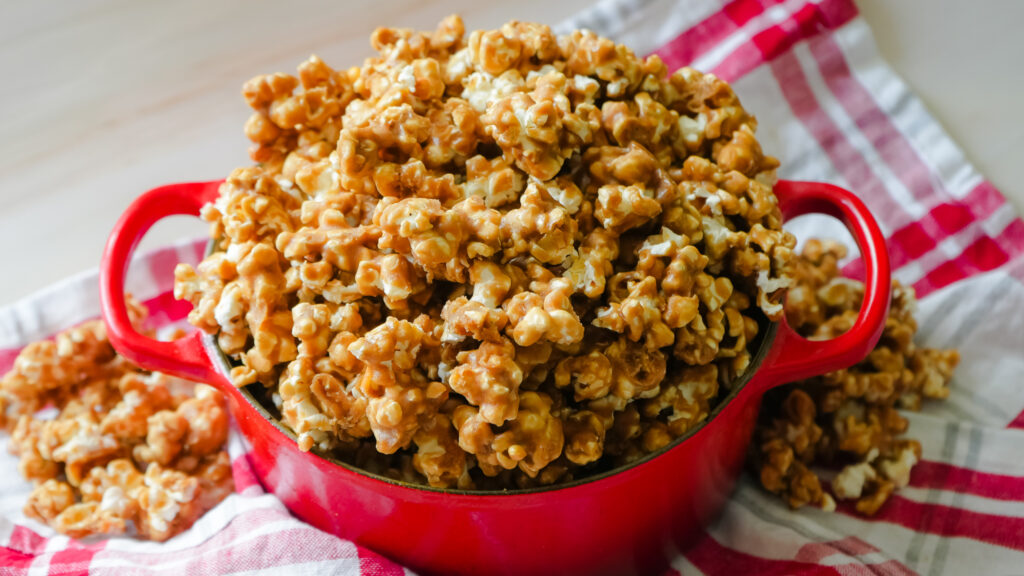 Caramel Corn
Print Recipe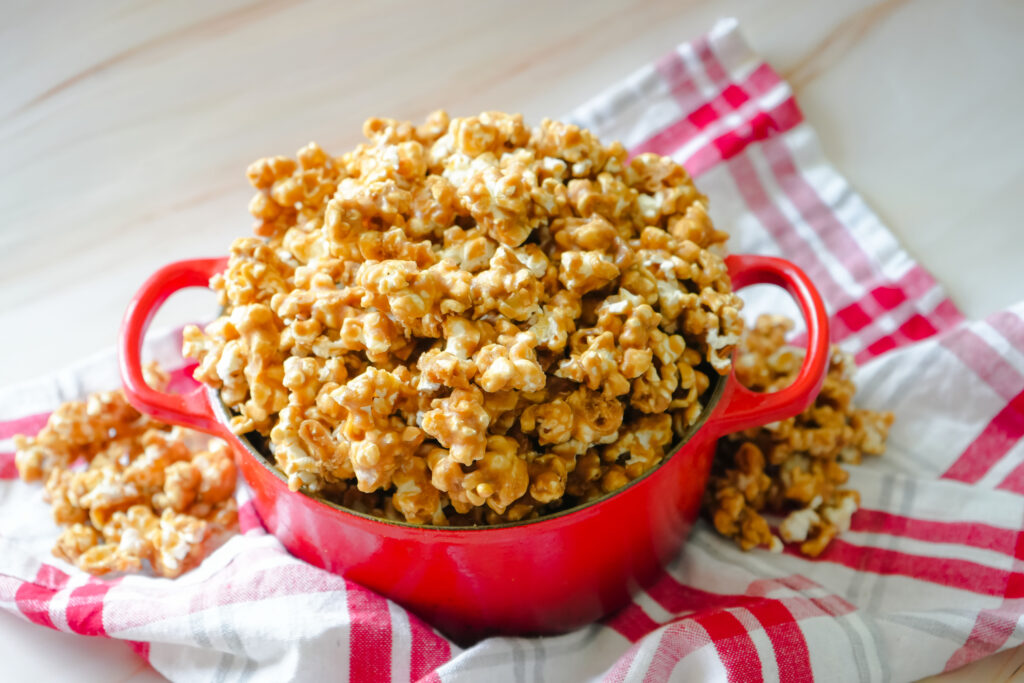 Ingredients
1

cup

Unsalted Butter

2

cups

Brown Sugar

1/2

cup

Corn Syrup

1

tsp

Salt

1/2

tsp

Baking Soda

1

tsp

Vanilla Extract

5

quarts

Popped Popcorn
Instructions
Preheat your oven to 250F.

In a medium saucepan, melt your butter on medium heat. Once melted, add in your brown sugar, corn syrup, and salt. Bring to a boil and stir constantly. And then boil without stirring for 4 minutes.

Afterwards, remove the mixture from the heat and add in your vanilla extract and baking soda.

While stirring the popcorn, pour the caramel in a thin stream, and toss it until it is evenly coated.

Then divide the popcorn into shallow baking trays. Bake for 1 hour in the preheated oven, and turn the popcrn every 15 minutes.

Once it's finished cooking, remove from the oven and let it cool down. Only after you can break the caramel popcorn into pieces and enjoy!
Print Recipe
Overseas:
1500 — 1960
An exhibition about the different representations of the ocean throughout time, between the sixteenth and the twentieth century. Taking place in our Open Room in Floor 2.
(Visited 2,816 times, 12 visits today)