I really love tacos. If push came to shove I think I could live on tacos alone. Super versatile and so delicious. For a long time I felt like my tacos were falling short as I was using old stale store bought tortilla shells. I assumed (wrongly) that making my own tortillas was too difficult so I didn't even try. That's until I was in the finals of the Garland Canada cooking competition this year.
I was going up against an insanely talented chef who was very technical and a master at classical cuisine. I knew that if I was to have any shot at winning I needed to be different. Knowing he was likely to cook something very fancy, I went the other way and made beer battered fish tacos. Only issue was, I had never made tortillas from scratch before. What a time to learn! Long story short, I pulled off the tortilla shells but sadly finished second. In saying that, the tortillas were delicious and really not that difficult, as you will see. Maybe just don't make your first attempt in front of a couple of hundred people…
Hand made masa tortillas. Improving your summer dinners one taco at a time.
Print Recipe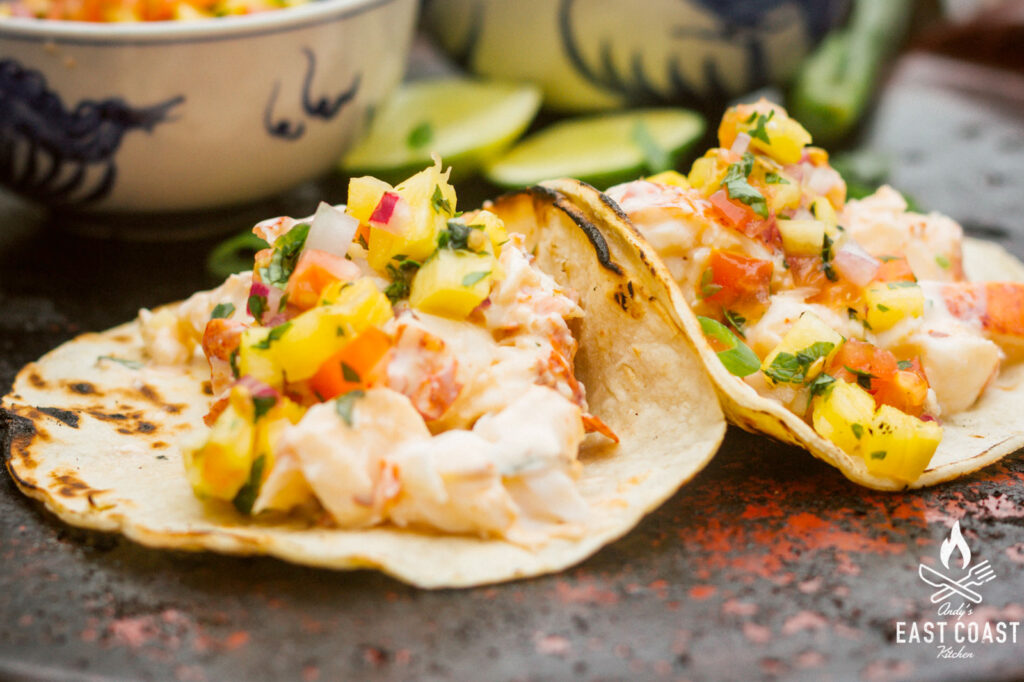 Ingredients
2

cups

masa corn flour

1½

cups

warm water

1

pinch

Kosher salt

2-3

limes, zested (optional)
Instructions
In a large bowl, combine masa flour and water until dough has formed. This dough should be smooth and sticky to the touch, but it should not cling to your hand. Adjust with more masa or water if too wet or sticky.

Add salt and zest and lightly kneed until fully incorporated.

There are two methods you can use to make tortillas. The first one requires a specific tool called a "Tortilla press". You first take a large plastic zip bag, cut one of the length sides. You then place that in the press to keep the dough from sticking. Place the dough in between the sheets of plastic and give a firm quick press. Method two requires the same plastic zip bag and a rolling pin. Place the ball in-between the bag and use the rolling pin to create a disc shape.

In a large pan (cast iron works best) on high heat, toast each tortilla until dark blisters form, 1-2 min each side.
Andy's Notes
If the plastic bag is giving you a tough time, plastic wrap works too!
Print Recipe
(Visited 1,691 times, 1 visits today)