This 3 ingredient No-Churn ice cream blew my mind. I have seen recipes like this pop up before and I just assumed that they weren't that good. Well I am hear to tell you, this ice cream is delicious!!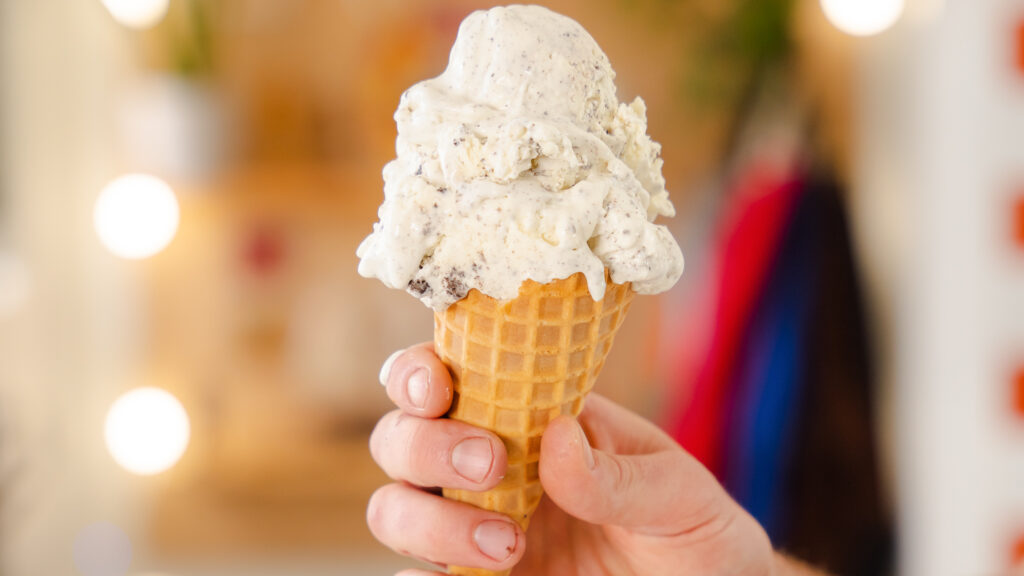 No-Churn, No Equipment
The amazing part of this recipe if there is only 3 ingredients. Standard ice cream is made by making a custard with eggs and cream and then cooling it down while churning it. For this recipe all we use is whipped cream, condensed milk, and vanilla! Thats it! You can add in any flavouring you love. I added cookies as that was the request from my daughter!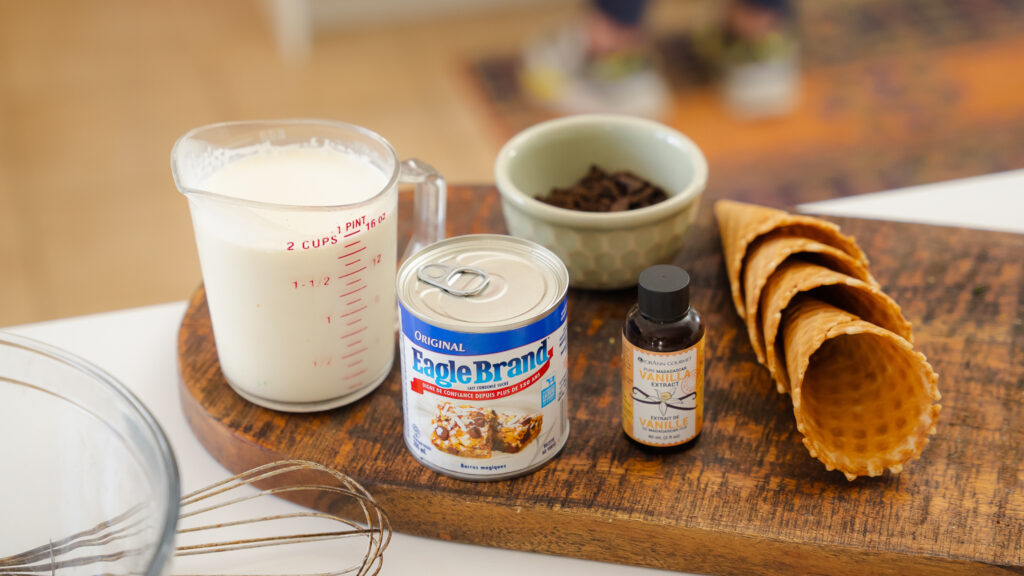 Fun Flavour Combinations for you to try!
Crumbled Oreo Cookie ice cream
Strawberry
Birthday cake and sprinkles
Lemon Blueberry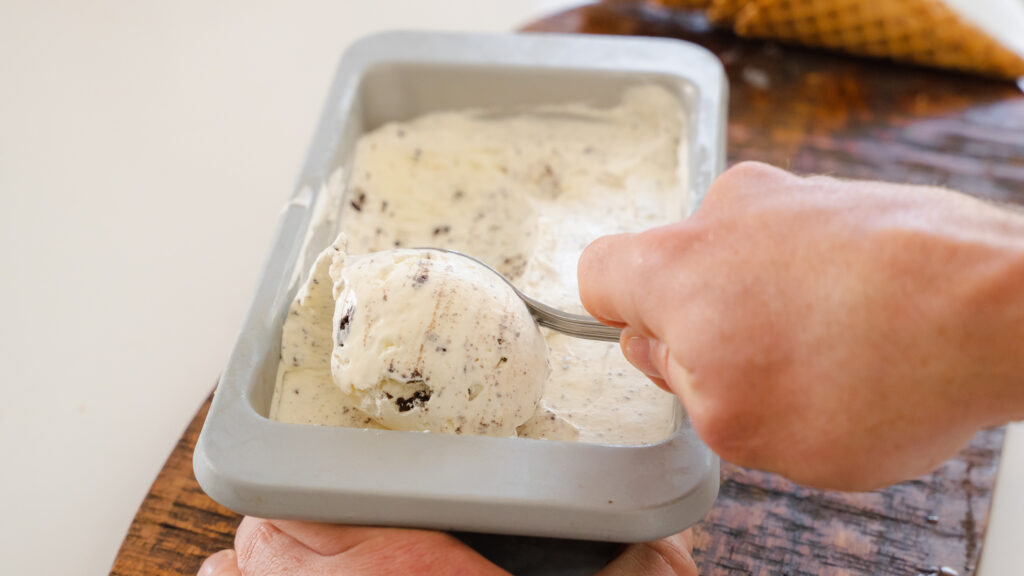 Equipment needed to make no churn ice cream
Nothing fancy needed to make this ice cream. If you have a stand or handheld mixer I would suggest using that to whip your cream into stiff peaks. If you don't have either, you could do the whipping by hand using a whisk. Break out that elbow grease and go for it!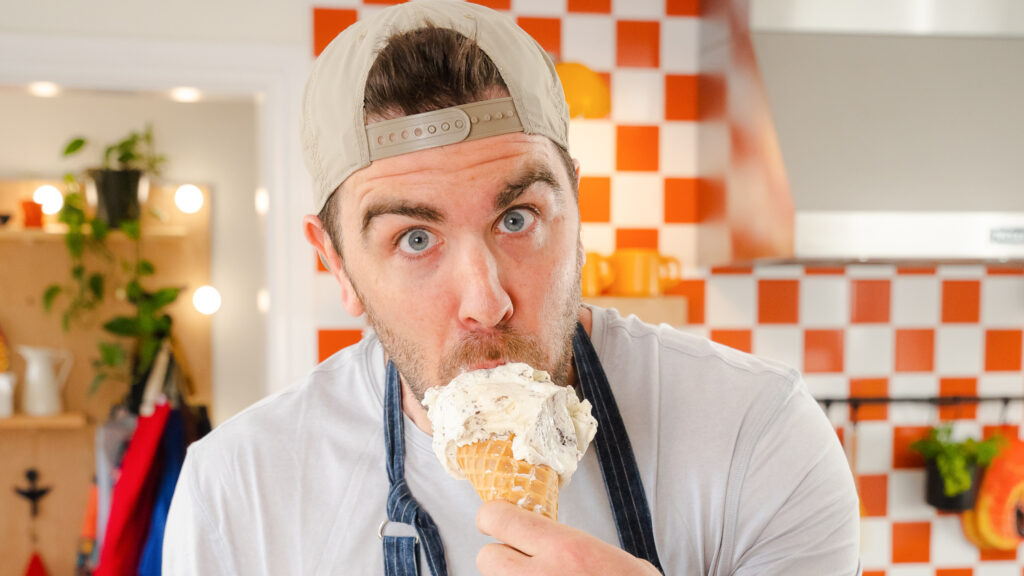 No-Churn Ice Cream
Print Recipe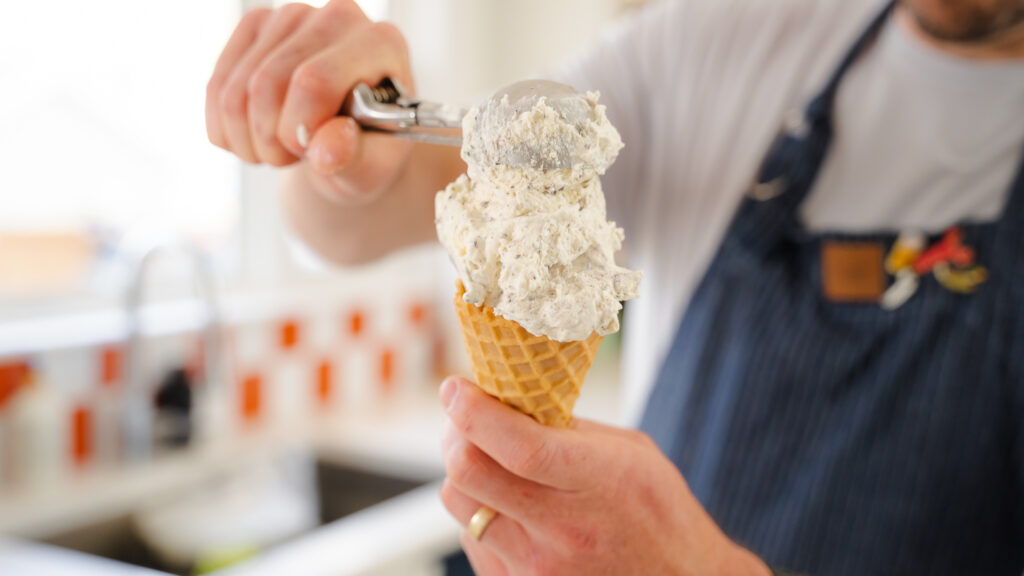 Ingredients
2

cups

heavy cream

1

can

Sweetened Condensed Milk

300ml can size

2

tsp

vanilla extract
Optional flavouring
1

cup

Oreo Cookies, crumbled
Instructions
Using a stand or hand mixer, whisk whipping cream for about 2 minutes. You want to create a stiff cream so don't rush this. Set aside

In a separate bowl whisk together the sweetened condensed milk and vanilla.

Now scoop out 50% of the whipped cream into the condensed milk bowl. Using a rubber spatula gently fold the whipped cream into the condensed milk. Be gentle as we don't want to crush the whipped cream and force the air out. Now, fold the whipped cream + condensed milk combo into the remaining whipped cream. Fold gently and mix. This is when you can gently fold in your flavouring of choice!

Pour the mixture into a 5X9 inch loaf pan and place into the freezer for 3 hours.

Remove and scoop into waffle cones. Treat yourself to the good ones 🙂
Print Recipe
(Visited 40,286 times, 11 visits today)