It's burger night again folks! I love myself a good fish burger and this crispy pan fried haddock burger really does it for me. You can use whatever white fish you can get your hands on.
I feel like fish burgers get a bad wrap for no good reason. This is one of my favourites as it has so many great flavours and textures at play. Crunchy fish filet, fresh purple cabbage slaw, with a rich flavourful mayo to round things out. This is a perfect week night meal when the family has the unshakable craving for a burger. Give it a try and I hope you enjoy!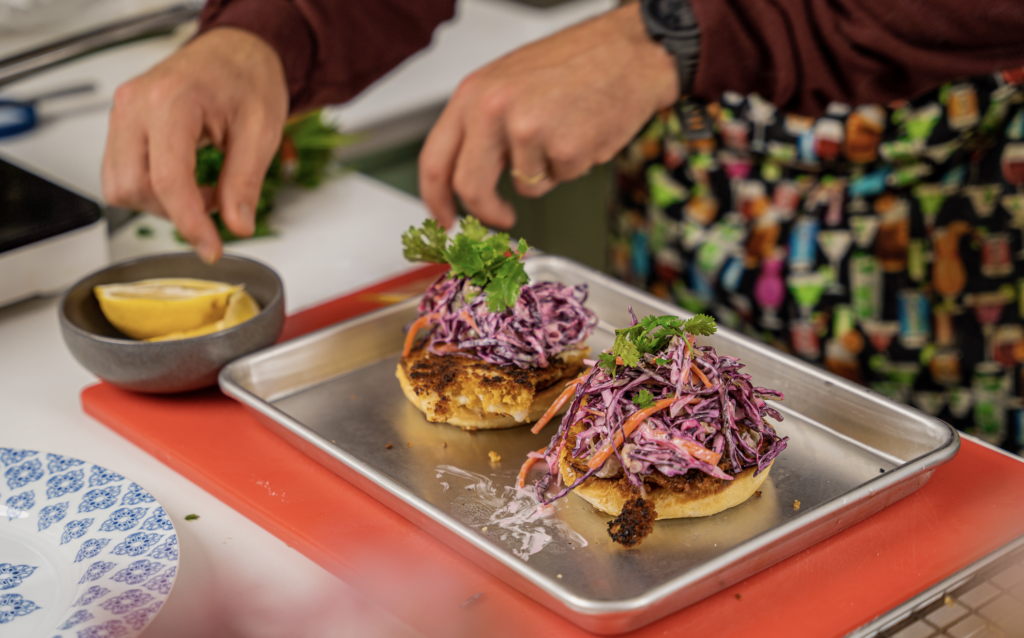 Pan Fried Haddock Burger
Print Recipe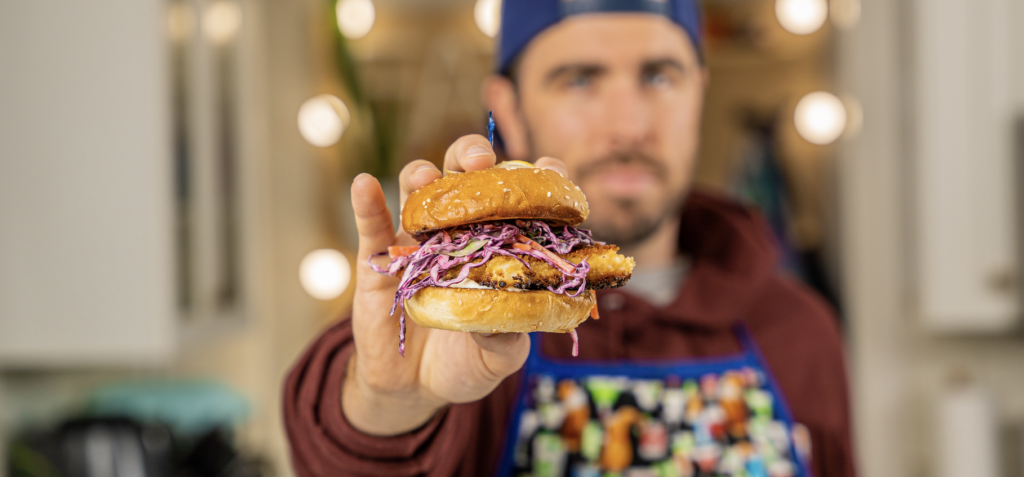 Ingredients
4

Pieces

Haddock or white fish

1

cup

flour

1

cup

panko crumbs

2

eggs
Coleslaw
1 1/2

cups

shredded purple cabbage

1/4

cup

thinly sliced onions

1/4

cuo

pickled carrots

check quick pickle recipe

1/4

cup

green onions, thinly sliced

1/4

cup

mayo

1

Lemon, juiced

5

basil leaves, sliced
1/2 cup canola oil for frying
Instructions
First things first grab 3 bowls. In one bowl pour in the flour. The next bowl crack in 2 eggs and give it a scramble. For the last bowl pour in the panko crumbs.

Next step, pan your haddock piece dry with a paper towel and lightly season with salt. Now take one piece of haddock and drop it into the flour bowl. Make sure the fish is fully covered and shake off excess flour. Next up, dip floured fish into egg mixture and again make sure all parts of the fish gets coated with egg. Let excess egg drip off before dropping into the final bowl with panko crumbs. Make sure fish is covered in panko and repeat with each piece of fish then set aside.

Next up let's mix up the coleslaw. In a bowl toss in the cabbage, onions, carrots, green onions, basil, lemon juice, and mayo. Feel free to toss in any veggies you have in your fridge here. Great way to use up any left behind veg! Season with salt to taste.

Now place a non stick pan over medium high heat. Add the canola oil to the pan and allow for it to come to temperature. Once oil is hot, gentle lay fish into the pan and fry both sides until golden brown. About 2-4 minutes per side. Once golden, remove from pan, season with salt and place on a paper towel to drain.

Now build the burger! Enjoy with some roasted veggies, kale salad, and a cold drink!
Print Recipe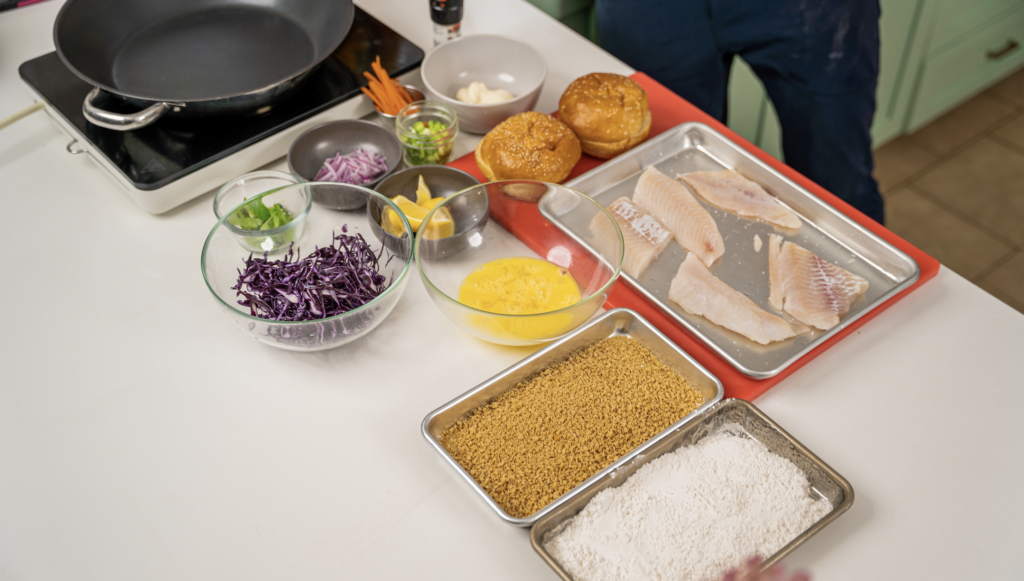 (Visited 769 times, 1 visits today)