This is for all of you peanut butter fans like me out there! Everyone need a go to peanut butter cookie recipe and I hope this one becomes yours!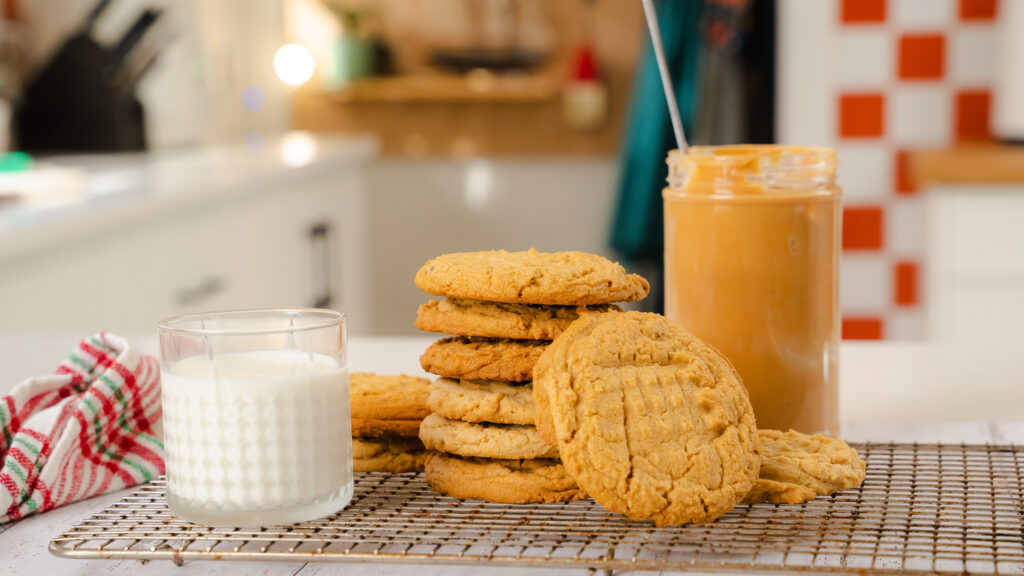 I feel like this recipe has been a long time coming. I am a well known peanut butter lover and I have been wanting to have a peanut butter cookie recipe on this blog for a long time. Well the time has finally come and I am really excited for you all to give these a try! I am really happy with how they turned out. Chewy, made with ingredients you likely have in your pantry, and perfect for freezing!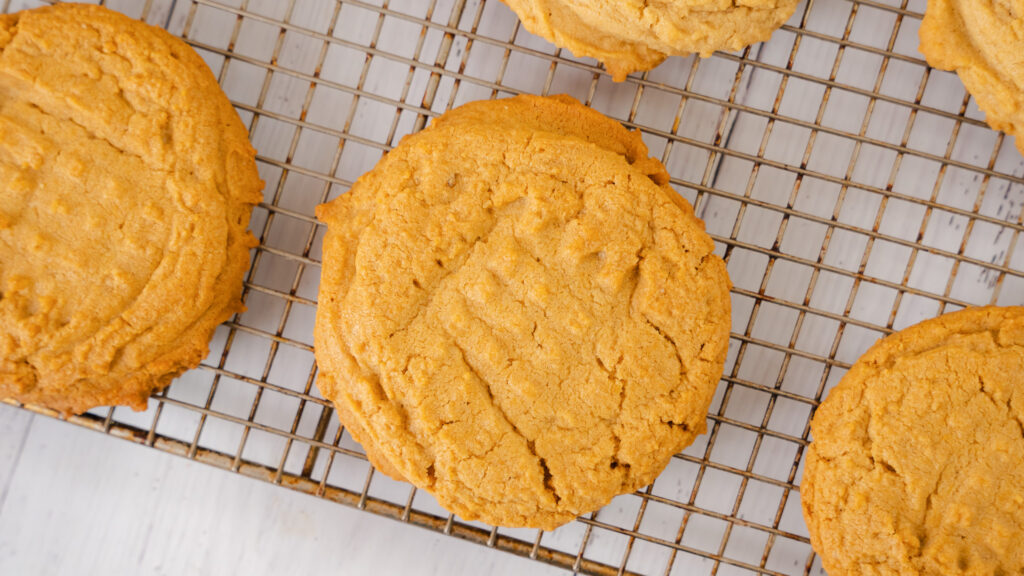 Let's breakdown the ingredients
Butter – be sure to use room temperature butter to make the mixing process easier. You also want to make she the butter gets fully incorporated into all of the other ingredients and room temperature butter makes that process much easier.
Peanut butter– Be sure to use creamy peanut butter. I would suggest steering clear of natural peanut butter for this recipe as I just don't think it is creamy enough.
eggs– When baking try to make sure you are using room temperature eggs. They will incorporate better that way.
Vanilla
Flour – All purpose flour provides the structure for this recipe.
Brown sugar AND White Sugar – The combination is crucial here. The brown sugar gives the chewy texture, and the white sugar gives the crispiness! Use both!
Baking powder + Baking soda
Salt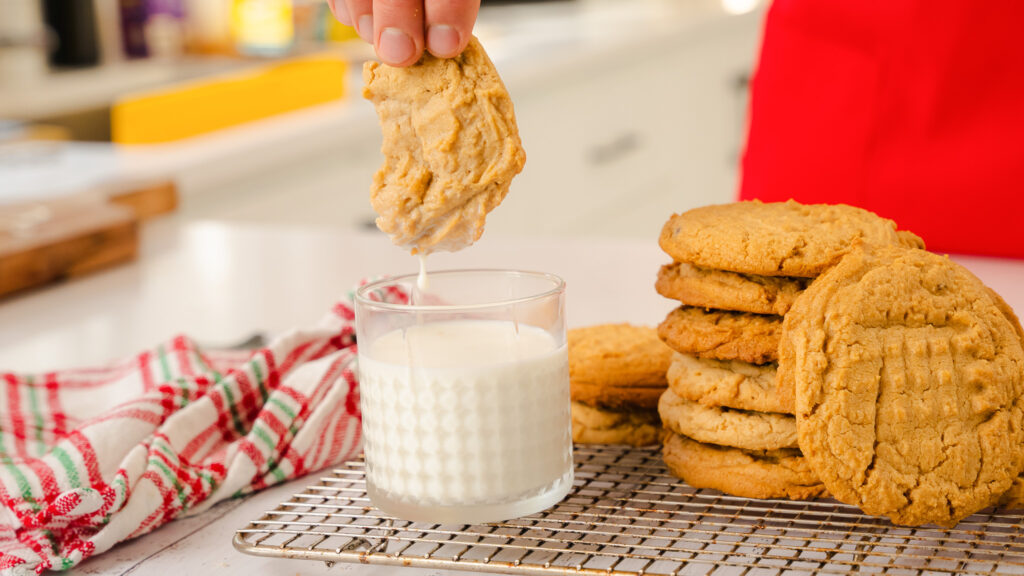 Important Tip!
I always make sure to place my formed cookies into the freezer prior to baking. This is really important and will result in extra chewy cookies. If you skip this step. the cookies will spread too far and be really thin. I also suggest this step with my famous chocolate chip cookie recipe too!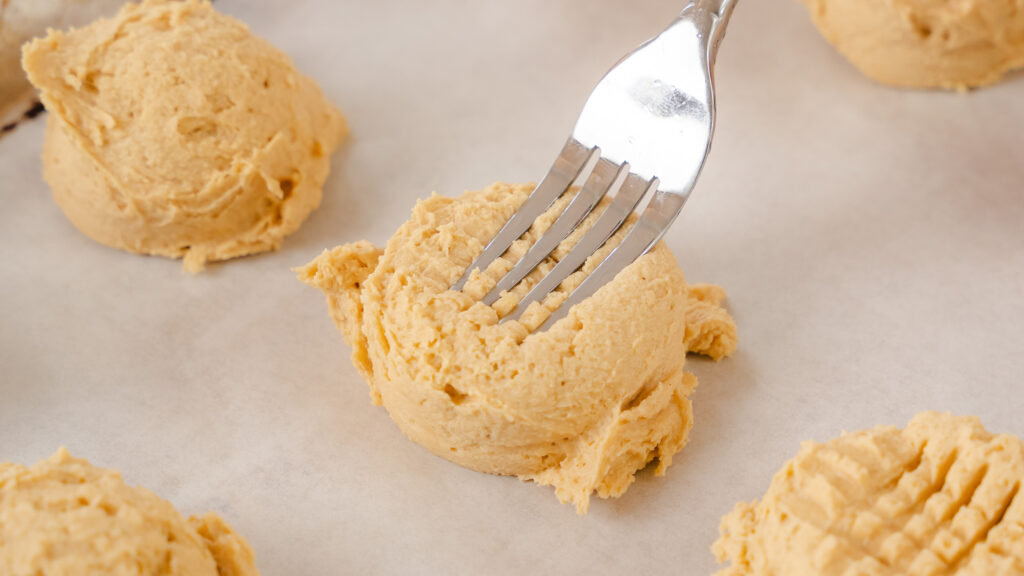 The Best Peanut Butter Cookies
Print Recipe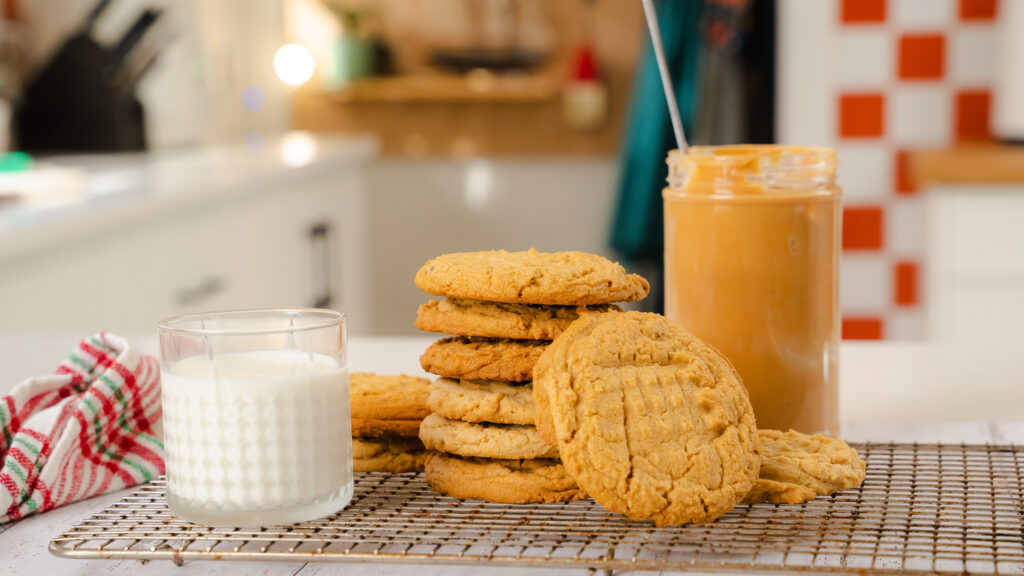 Ingredients
1

cup

Butter, room temperature

1

cup

creamy peanut butter, room temperature

2

tsp

vanilla

1 1/4

cups

brown sugar

3/4

cup

white sugar

2

eggs, room temperature

2 1/2

cups

flour

1

tsp

baking soda

1 1/2

tsp

baking powder

1/2

tsp

salt
Instructions
Into a large bowl or a bowl of a stand mixer, mix together the butter and peanut butter. About 2 minutes so the butters can really get to know each other. From there, add in the vanilla and the brown and white sugar. Mix on high for about 2 minutes. You want the sugars to really dissolve into the butters.

Crack in 1 egg at a time and mix. All the egg to get fully incorporated before adding in the next egg. Mix until the batter is pale and creamy.

Add in the flour, baking soda, baking powder, and salt. Mix on low just until the flour is fully incorporated. Do not over mix!

Using an ice cream scoop, scoop out the dough onto a baking sheet. Each cookie should be about 2 tbs of dough. Leave 2 inches between cookies. Once you have scooped out all of the dough, grab a fork and create the famous cross pattern on top of the cookie. Simply press down on top of the cookie in one direction, then do it again in the opposite direction. Place tray into the freezer for 30 minutes. This is a key step so don't skip!

Place cold cookie balls onto a baking tray and be sure to leave some space between the cookies as they will spread. Bake for around 16-20 minutes or until the outsides of the cookies begin to turn a deeper brown. Remove from oven and let sit on the cookie sheet for 5 minutes. After fire minutes place on a cooling rack to cool for an additional 10 minutes. That's it! Enjoy with a glass of milk!
Print Recipe
(Visited 17,029 times, 9 visits today)