When travelling in Thailand, I fell in love with their curries. Sweet, spicy, rich; so, so satisfying. By the time I got back to Canada, I was fully addicted to Thai curries and felt the ones I was getting back home just weren't cutting it for me. So in an effort to cure my withdrawals, I set out on a quest to learn to make my own. After lots of practice, and much feedback, I feel like I am at a place where I am ready to share my current version!
With this recipe, be sure to adjust to your taste. If you want it spicier, amp up the Thai chilli.
Really freaking good Seafood Green Curry.
Print Recipe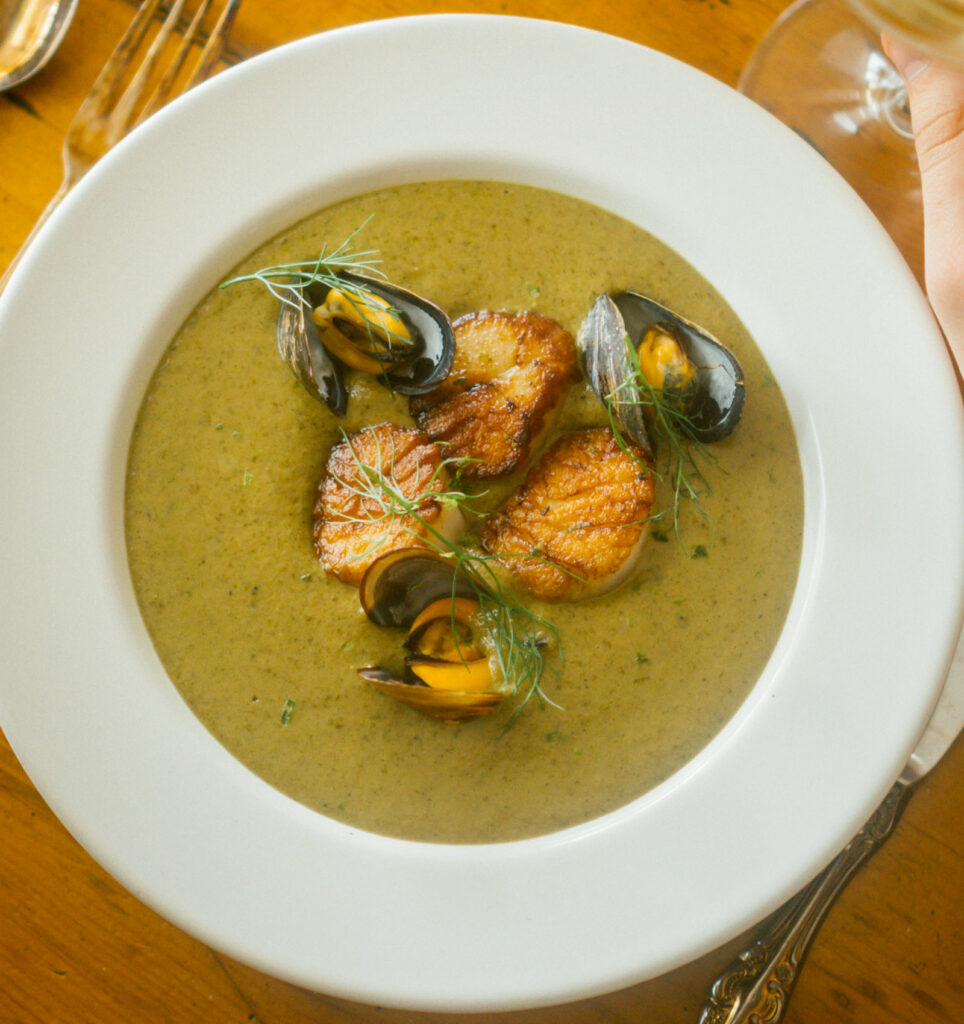 Ingredients
5

cloves

garlic

4

inch

knob of chopped ginger

1

stalk

lemon grass, beaten well then chopped

3

lime leaves

1

handful

basil

1

handful

cilantro

1

tbsp

soy sauce (Low sodium if possible)

1

tbsp

rice wine

¼

cup

green curry paste

2-3

cans

high fat coconut milk

2

tbsp

canola oil
Instructions
In a food processor blitz garlic, ginger, lemongrass, lime leaves, basil and cilantro until it forms a coarse paste.

Add canola oil in a deep pot over medium heat. Add coarse curry paste and sauté for 2-5 minutes, or until the scent of curry has filled the room. To be safe, keep an eye on the pot as this process can go quickly.

Add curry paste and all remaining liquids. Let simmer on low heat for 2 hours. Pass through a fine mesh strainer to remove chunks. Continue to reduce until desired thickness. You should be able to swipe your finger across a spoon covered in curry and have it leave a "swoosh".
Andy's Notes
If your curry reduces too much, simply add more coconut milk bit by bit until the desired thickness. If the curry is too thin, continue to reduce.
Print Recipe
(Visited 1,565 times, 1 visits today)