I love this recipe as it is incredibly versatile and you can literally put this on everything! Roasted veggies, grilled meats, or even as a salad dressing it gives a lovely bite to anything you are making. Super easy to make using fresh herbs from your aero garden and can stay in the fridge for two weeks. Although, it's not likely to last that long because this is so addicting to eat.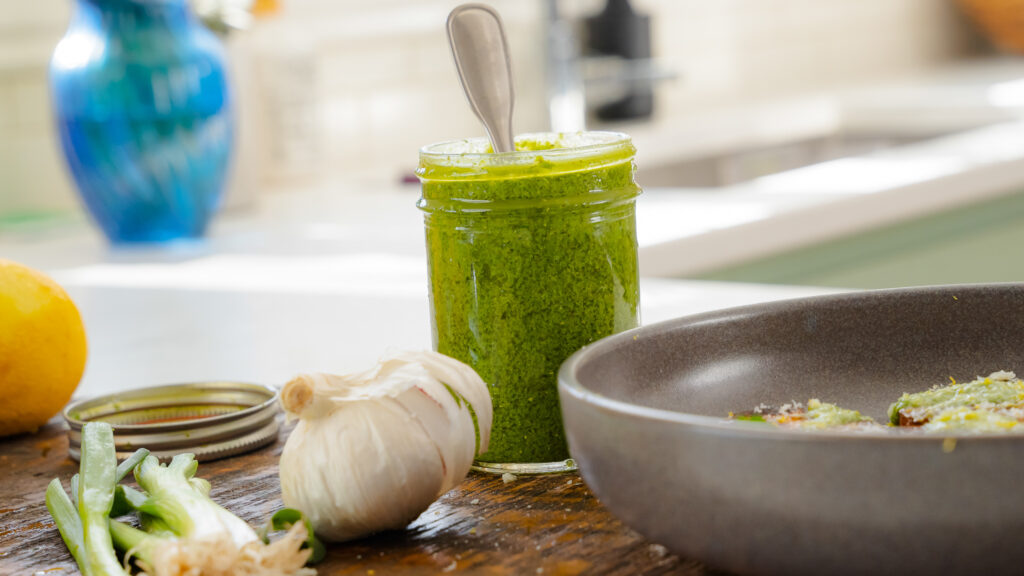 Making this Salsa Verde
This salsa Verde is super easy to make. Essentially add all ingredients except for the oil into the bowl of a blender. Turn the blender on and blitz until all the herbs are smooth. Then stream in some olive oil slowly into the top of the blender while the motor is running. Once you have all the oil in turn off the blender and pour everything into a mason jar. There you did it! I like to pour this on top of roasted vegetables and eat that as a dinner in itself! So good and will spice up whatever you are making!
Herb Salsa Verde
Print Recipe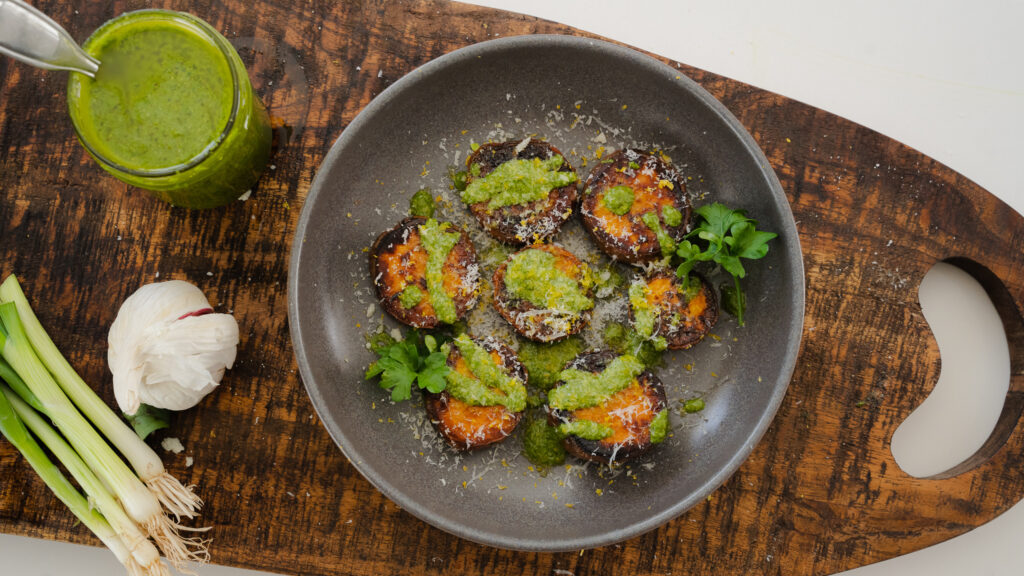 Ingredients
2

cups

fresh basil

1

cup

parsley

1

cup

green onions

1/2

cup

spinach

1

lemon, juiced and zested

2

tbs

capers

2

tsp

dijon mustard

2

cloves

garlic

pinch

salt

1

tsp

pepper

1/2

cup

olive oil
Instructions
Add all ingredients, minus the olive oil, into the bowl of a blender. Blend on high for 30 seconds or until everything is smooth. With the motor of the blender still running, slowly stream in olive oil. Remove from blender and pour into air tight container. Store in fridge for up to 2 weeks.
Print Recipe
(Visited 2,267 times, 1 visits today)