Baba Ghanoush is up there in my favourite flavours in the world. Smokey, garlicky, and insanely crave-able. Baba Ghanoush is a Middle Eastern dip that is made from charred eggplants. The eggplants are heavily burnt, the skin is removed, and then it is blended together with tahini, lemon, garlic, and olive oil. Very easy to make and just a fantastic thing to have in your fridge. Really does make everything taste better.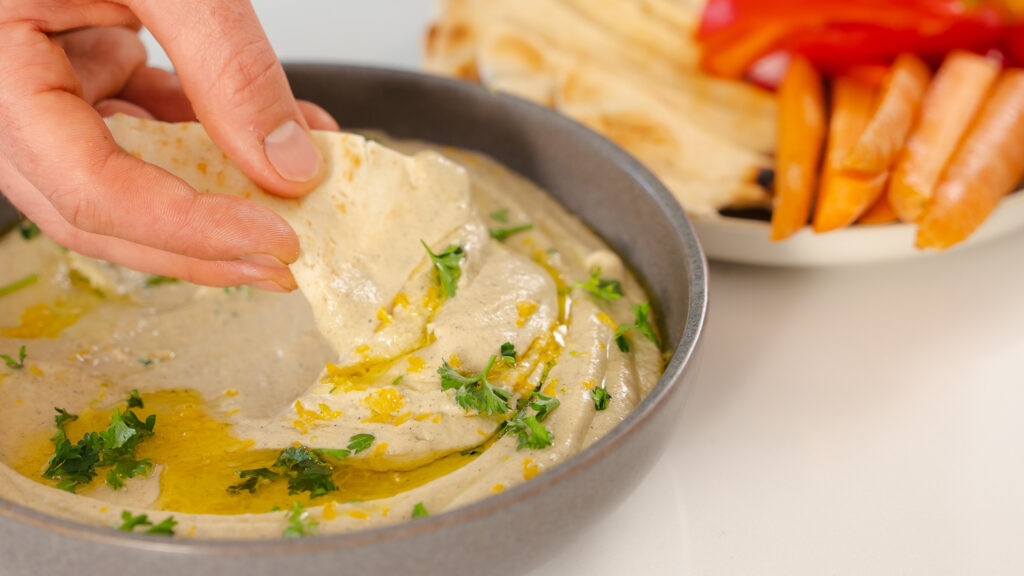 Baba Ghanoush is a dish that originates in the Middle East. Most countries have their own version. Based on research it seems that the original dish was created in Egypt over 1000 years ago, and then spread throughout the region. You will find baba ghanoush on most middle eastern restaurant menus and I implore you to give it a try. We are very lucky here in Eastern Canada to have a vibrant middle easter food scene and I just love the bright, fresh, bold flavours.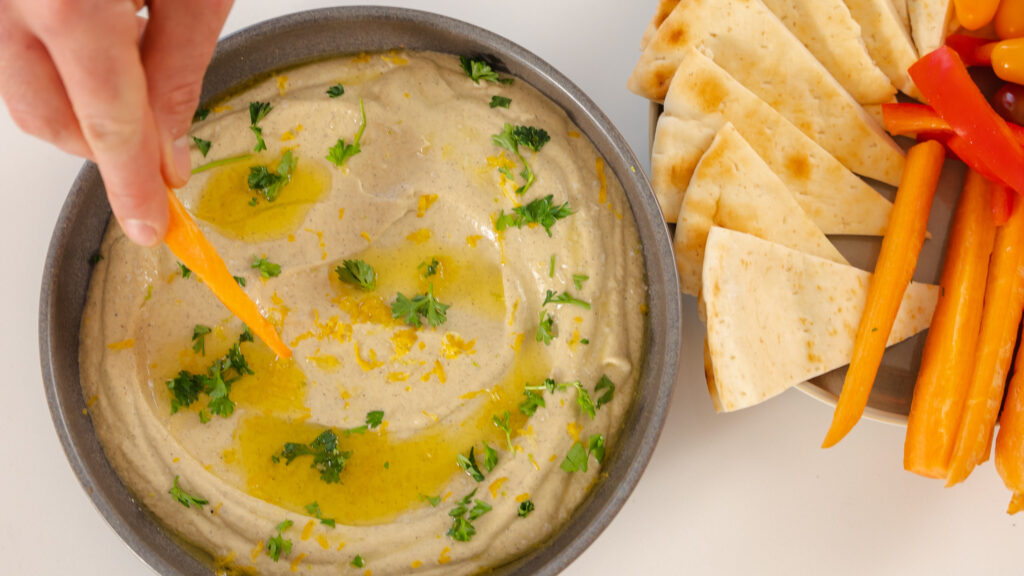 Tips for nailing this dip!
Poke your eggplants with a knife prior to cooking. You can char your eggplant on the bbq or in the oven under broil. Before placing the eggplant on the grill or in the oven, be sure to poke holes into the eggplant with the tip of a sharp knife. This will ensure that the eggplant doesn't explore while charing.
Really burn the eggplant. Don't be shy. You really want to char those bad boys up. You want them to be reallllly burnt.
Let the eggplants rest in a bowl covered with plastic wrap when they come off the heat. This allows the juices to settle and eggplants to cool. DO NOT THROW AWAY THE JUICES. Lots of flavour in there!
Baba Ghanoush
Print Recipe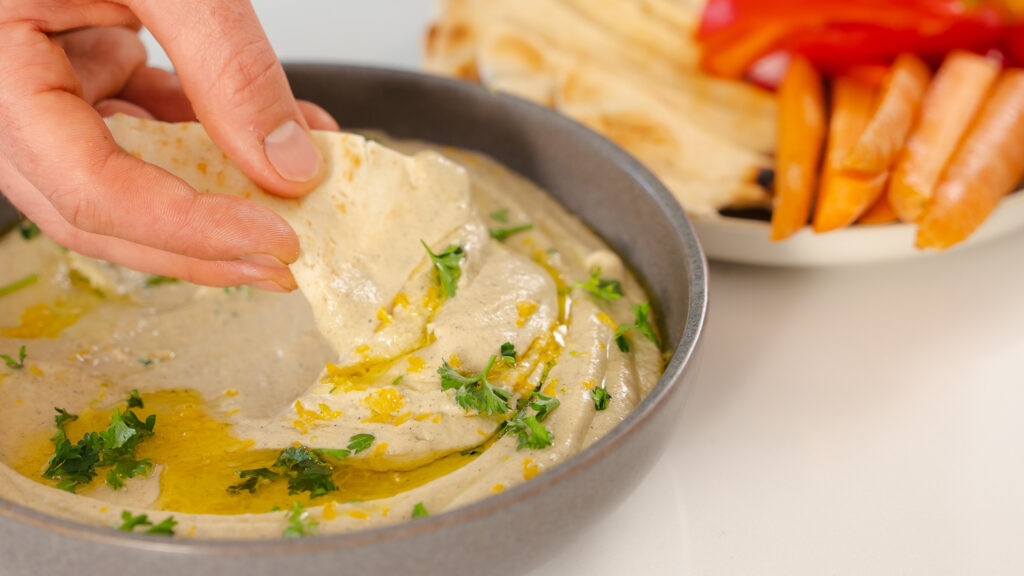 Ingredients
3

Large Purple Eggplants

2

tbs

tahini

1

lemon, juiced and zested

2-3

cloves of garlic

1

tbs

olive oil

1 1/2

tsp

salt
Instructions
Get the BBQ ripping hot; as hot as you can get it! While it's heating up, poke the eggplants with a sharp knife all over. Just little holes to let steam out..otherwise the eggplants blow up.

Once at temp, drop the eggplants onto the grill and close the lid. The goal here is to REALLY burn the outside skin of the eggplant. Like really push it – you want to see ash if you can. It builds so much flavour! Takes about 20-30 mins to properly char.

Once charred, remove from grill and place in bowl. Cover bowl with plastic wrap or a towel to let cool. Once cooled, scoop the pulp of the eggplant into a blender or food processor. Add in tahini, garlic, lemon juice. Blend on high until smooth. Season with salt and lemon juice as needed. Enjoy!!!
Print Recipe
(Visited 10,873 times, 1 visits today)