This Frappuccino recipe could not be easier and an amazing way to make this caffeinated treat at home. If you can't decide whether you want a cold drink or a shot of caffeine this DIY Frappuccino is the perfect drink to cool you down and fire you up!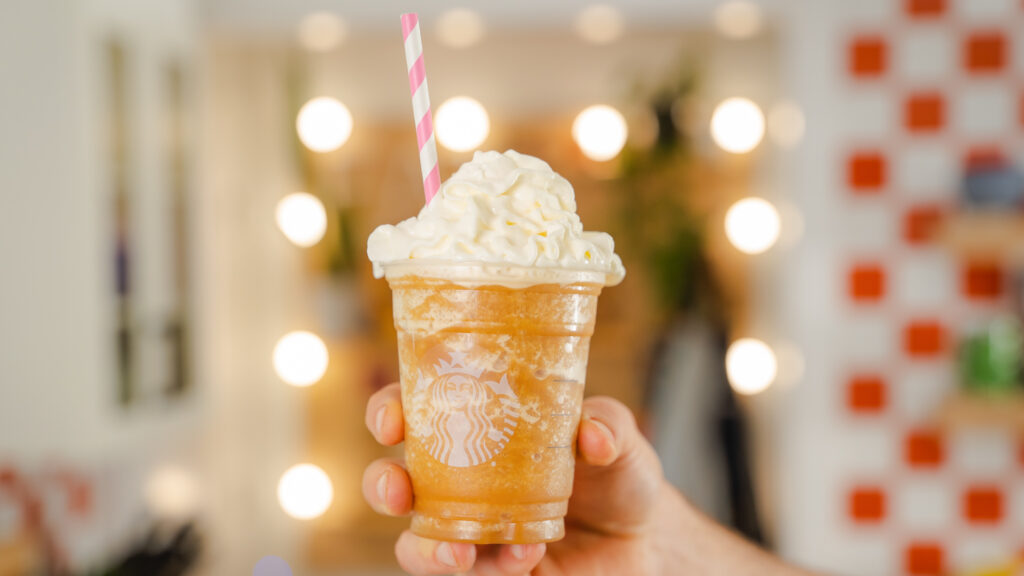 Starbucks Frappuccino Recipe
Starbucks created the frappuccino and it has become one of the most popular drinks in North America. This DIY Frappuccino recipe will make it easy for you to save some cash as well as reduce the amount of sugar that is normally in one of these tasty drinks.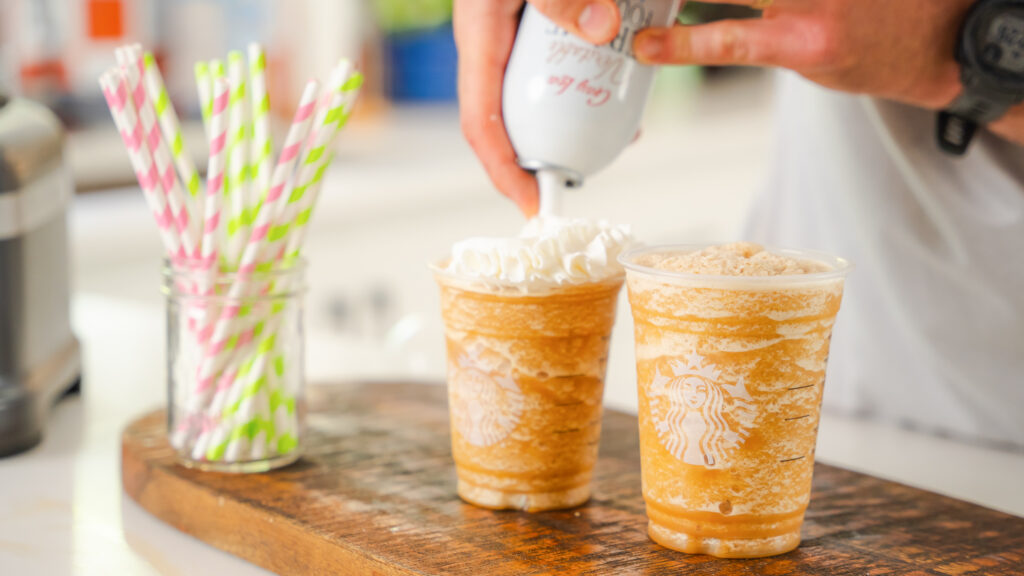 What is a Frappuccino?
Basically a Frappuccino is a sweetened iced coffee that is sold exclusively by Starbucks. Many other stores sell something similar but sell it under a different name.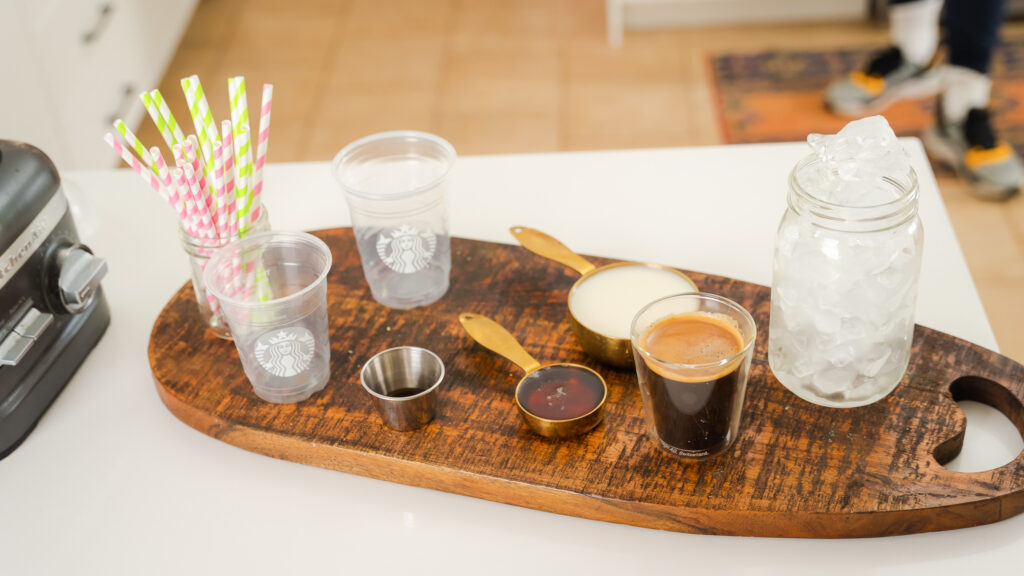 Breaking down the ingredients for this Frappuccino
This recipe is super simple and the only equipment you need in a blender or food processor. The bulk ingredient for this DIY Frappuccino is ice. You are going to need about 4 cups of ice to make this two serving recipe.
Now let's talk coffee. You really want some strongly brewed coffee, ideally espresso, for this recipe. If you are a coffee snob like me, go the extra mile and break out the good beans for this one. You will thank yourself later.
As far as milk, you can choose your own adventure here as any milk will work great!
Now flavouring. For sweetness I used maple syrup as I love the flavour and I am Canadian and it's mandated by law that every recipe I make includes maple syrup. The last ingredient I tossed in was vanilla extract and this is where you can play with the direction of your Frappaccino. Coconut, chai, caramel, or chocolate flavouring would all taste amazing!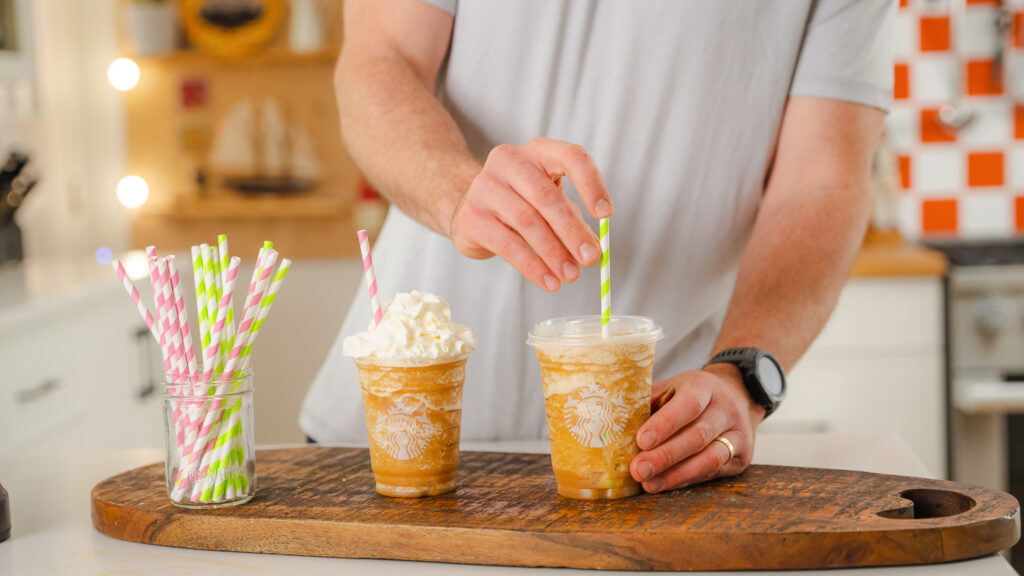 DIY Starbucks Frappuccino
Print Recipe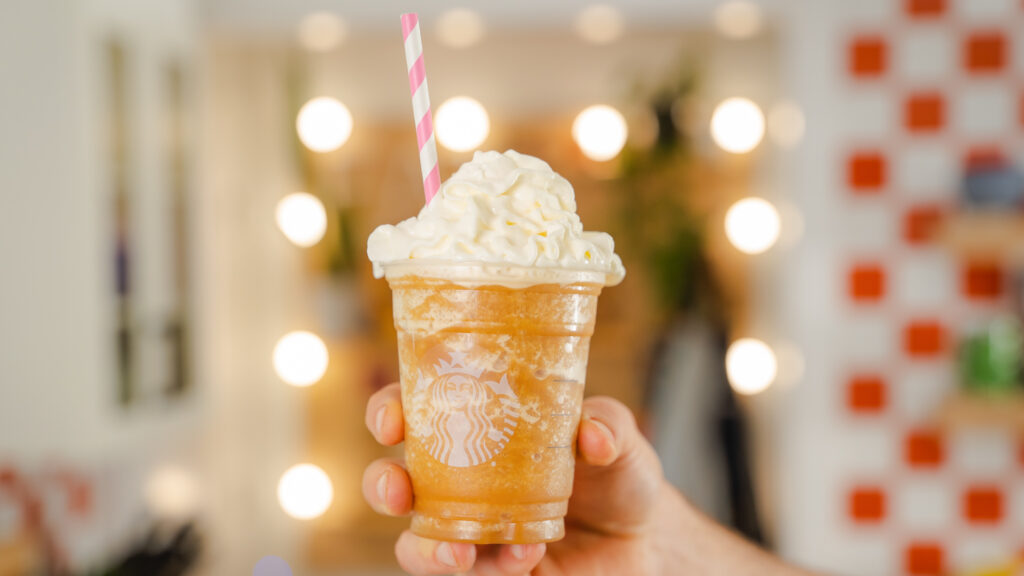 Ingredients
4

cups

ice

1

cup

Strong coffee

espresso for best results

1/4

cup

maple syrup

1

tsp

vanilla extract

1

cup

almond milk

any milk works great!

1/2

cup

Whipped cream (optional)
Instructions
In the bowl of a blender toss in the ice, milk, maple syrup, vanilla extract, and strong coffee. Blend on high until smooth. Top with whip cream if using! Enjoy!
Print Recipe
(Visited 7,574 times, 3 visits today)