It's one of my favourite weekends of the entire year, Masters Weekend. I love golf and sports in general, but there is something extra special about the Masters. I love the pomp and pageantry of it all. The start of the Masters really symbolizes the start of spring, and frankly I am here for it!!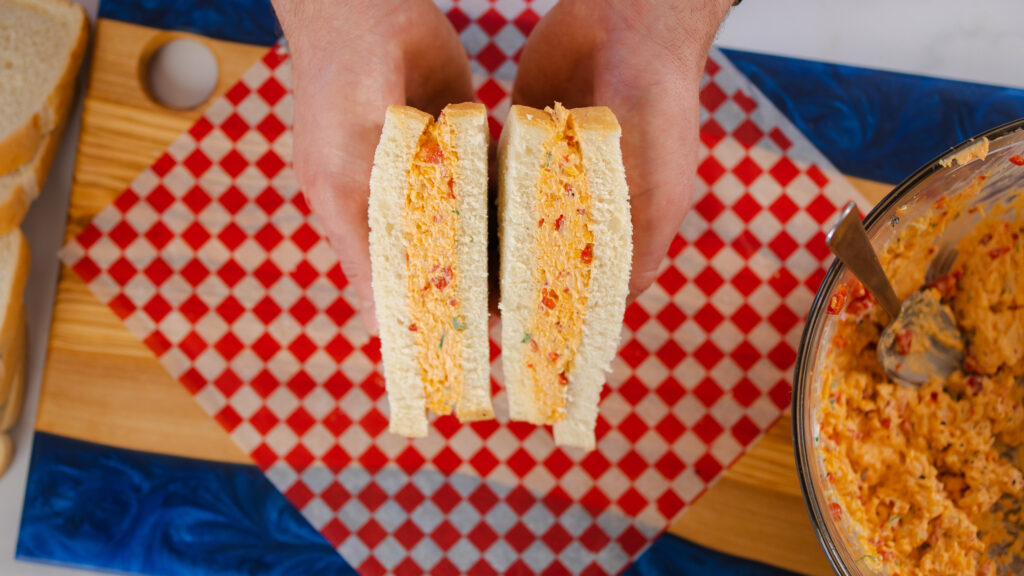 The food of Augusta National
I love reading about the food that is served at this tournament. Things don't change at Augusta and that extends to the menu as well as the prices. It is well known and documented that you can still by a sandwich for $1.50, and that is unlikely to change anytime soon! There are a few famous snacks that can be found at the course snack stands; their famous egg salad sandwiches, Georgia Peach Ice cream sandwiches, and the Pimento Cheese Sandwich. I have always been so interested in the Pimento Cheese Sandwich, and after today I can personally confirm is is super delicious!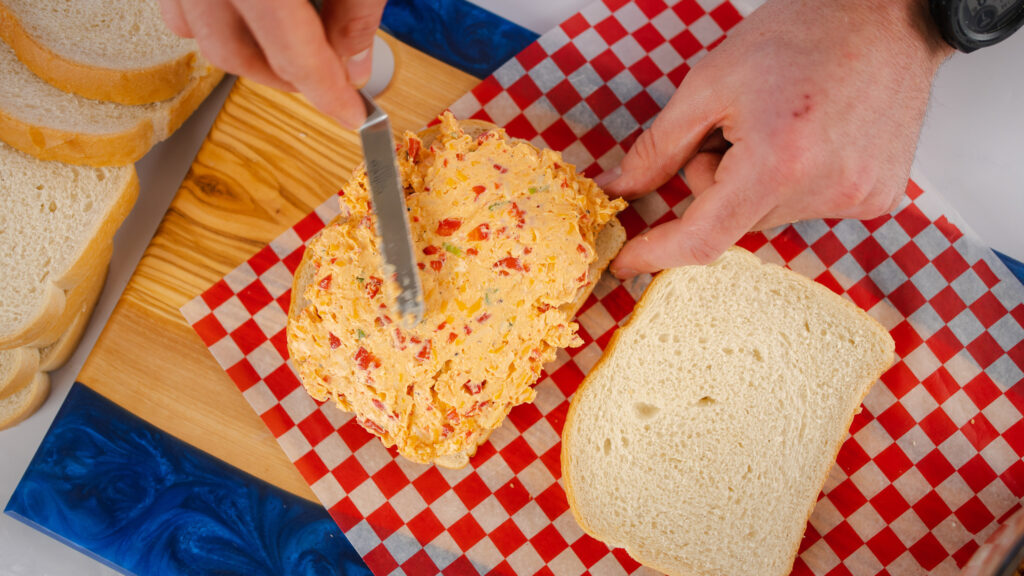 Making the famous Pimento Cheese Sandwich
Whipping up this sandwich is really easy. Essentially you toss all the ingredients into a bowl and mix together using a handheld mixer. Nothing complicated here!
What are pimento peppers?
Pimento peppers are small red peppers that have a sweet taste. Similar to a red peppers they are not spicy. The pimentos used in this recipe would be found in a small jar that you can find at any grocery store beside the pickles and oils. If you are unable to find any, simply substitute with bottled roasted red peppers.
The Masters Famous Pimento Cheese Sandwich
Print Recipe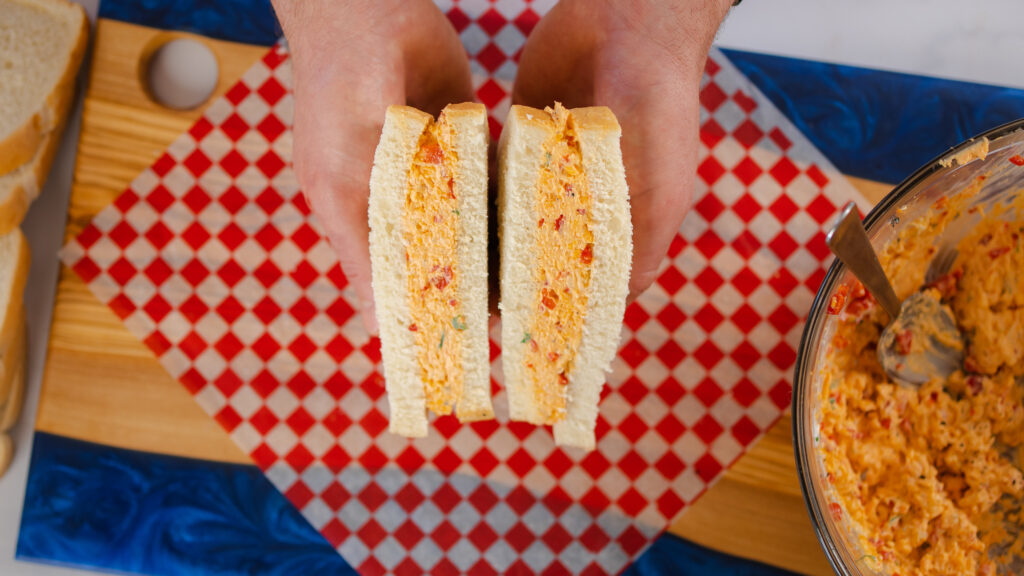 Ingredients
1 1/2

cups

cheddar cheese, shredded

3/4

cups

Monterey jack cheese, Shredded

1

cup

cream cheese, softened

1/2

cup

chopped pimentos

Roasted red peppers works too

1/4

cup

mayo

1/2

tsp

onion powder

1/2

tsp

garlic powder

1/2

tsp

paprika

1

tsp

pepper

1/4

cup

sliced green onions

1

tbs

lemon zest

8

slices

white bread
Instructions
Add all of the ingredients into a bowl. Using a handheld or stand mixer, mix ingredients until smooth (About 60 seconds).

Scoop cheese mixture onto slice of white bread. Top with other slice of bread and slice. Enjoy while watching The Masters!
Print Recipe
(Visited 8,249 times, 1 visits today)