Who doesn't like chipotle mayo?? Smokey, creamy, and an amazing way to slam more flavour to anything you are eating. We use this on burgers, tacos, and roasted veggies. And would you believe that it's made from the liquid from a can of chickpeas?? Are you kidding me?? How amazing is cooking!!!!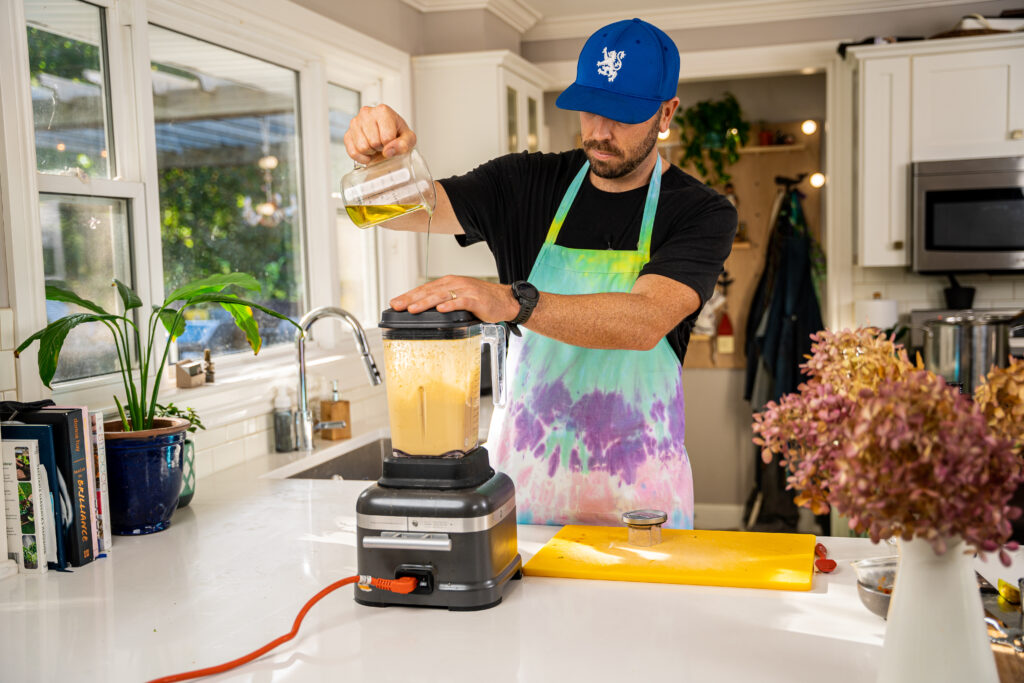 Tips for making a perfect emulsion
Before I start giving tips on how to perfect your emulsion, I should describe what it is for those of you who might not know. An emulsion is the process of combining two liquids that would normally not mix together, think oil and water. Without movement or agitation they would remain separated, but with the introduction of movement (blending, whisking, etc) they create a homogenous liquid! How cool is that?!?!
The best tip I can provide is that it's important to be patient when streaming in the oil with the recipe. Don't rush this process. Add all ingredients minus the oil into the bowl of the blender. Blend until smooth and then with the motor running, slowly stream in the oil. The more oil you add in the thicker the mixture will get.
Second tip is around flavouring. You really can take this recipe in any direction. For this chipotle "mayo", I use chipotle peppers but you could go in any flavour direction you want! You could add in lemon zest, fresh herbs, capers. The sky is the limit!
Chipotle Vegan Mayo
Print Recipe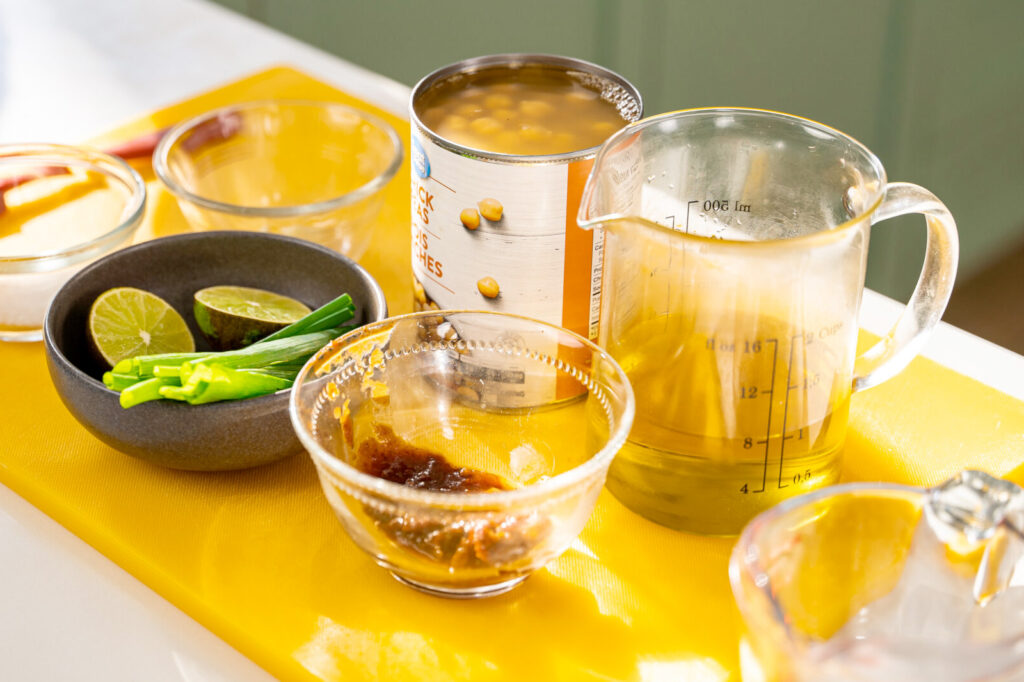 Ingredients
2

canned chipotle peppers

1

tsp

adobo sauce from chipotle pepper can

1

Zest of a lime

¼

cup

green onions

5

fresh basil leaves

1½

tsp

salt

1

Liquid from can of chickpeas

1⅔

cups

neutral flavoured oil (canola, avocado, sunflower)
Instructions
Into the bowl of the blender add in the chipotle peppers, adobo sauce, salt, lime zest, basil leaves, and liquid from canned chickpeas. Blend everything for 1 minute with the motor running on high.

With the blender still running, slowly stream in the oil. Don't rush here. Slow and steady wins the race. You will notice the mixture start the thicken into a beautiful mayo after about a minute or two of blending.

Enjoy this mayo on sandwiches, tacos, burgers, or roasted veggies!
Print Recipe
(Visited 202 times, 1 visits today)