There really isn't anything like having a cold glass of lemonade on a hot summer day. It really is the epitome of summer time chilling. This Homemade Lemonade recipe is fantastic. Sweet, tart, and filled with massive lemon flavour. Add this to your summer plans!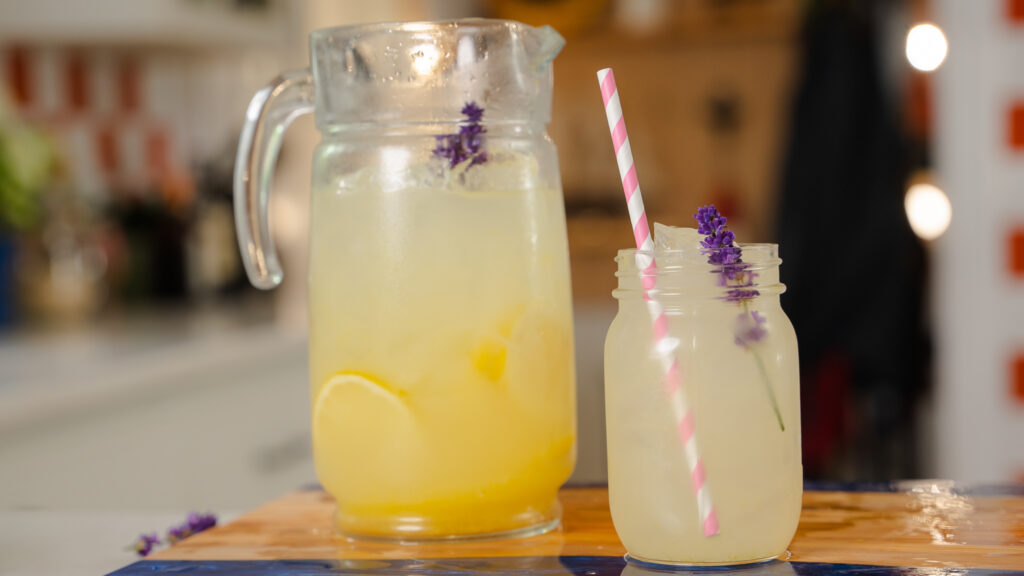 The secret for making the best homemade lemonade
The secret of this recipe comes down to slamming huge amounts of lemon flavour into this cool refreshing drink. We do this by not only mixing the juice of the lemon, but also zesting the outside part of the lemon. By zesting we release more of the natural oils from the peel and it allows us to unlock even more of that delicious and refreshing flavour.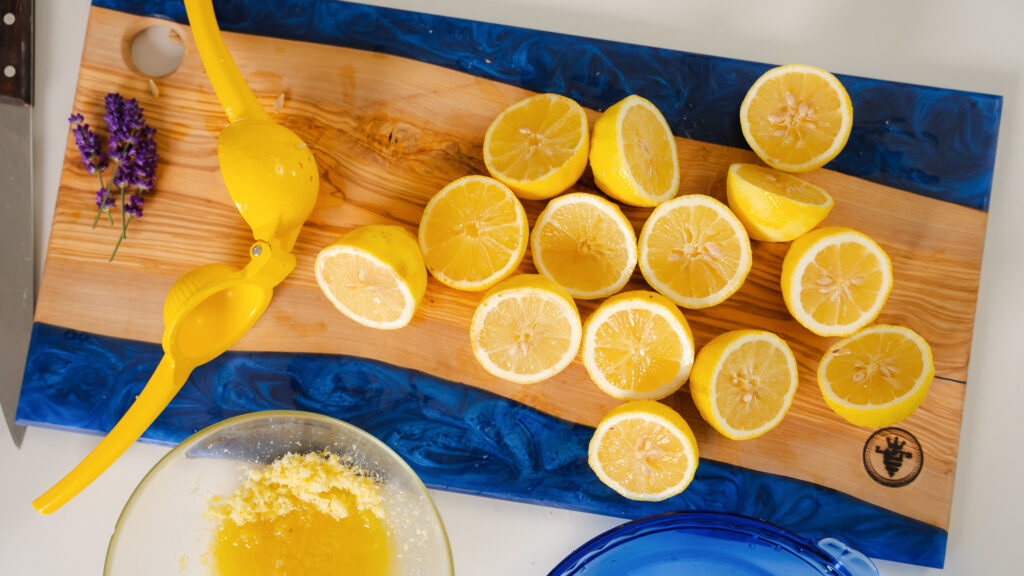 Making the lemonade concentrate
What I love about this recipe is that you make enough concentrate that you can fill at least 2 pitches with fresh lemonade. The concentrate stays well in the fridge which allows you to have lemonade when the craving hits! Making the concentrate is super easy. Grab yourself a bowl and zest 3 lemons. Now add in 1/2 cup of sugar, and mix the sugar and the zest together for about 2-3 minutes. This will release the oils from the lemons and develop even more amazing lemon flavour. Now squeeze in the juice of 8-9 lemons and mix until the sugar dissolves. And that's it! You now have lemonade concentrate that can stay in the fridge for weeks.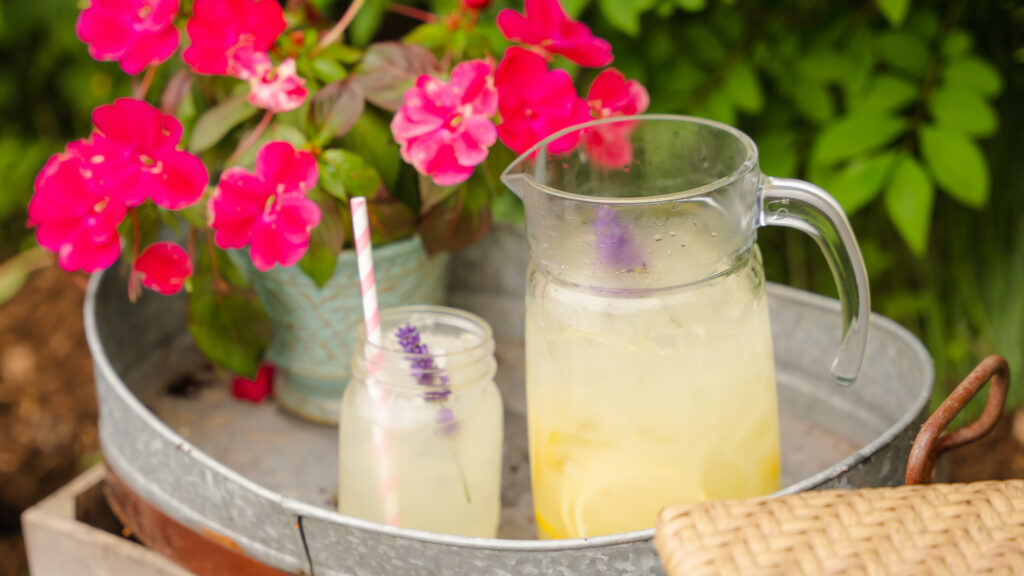 Mixing and serving the lemonade
Now that you have your lemonade concentrate made you are minutes away from a cold glass of lemonade in your garden. From here grab yourself your favourite pitcher, toss in some sliced lemons, and fill it with ice. Now, pour in 1 cup of your lemonade concentrate followed by 5 cups of cold water. Give everything a stir and you are good to go! You can add in some lavender, raspberries, limes, Whatever you like!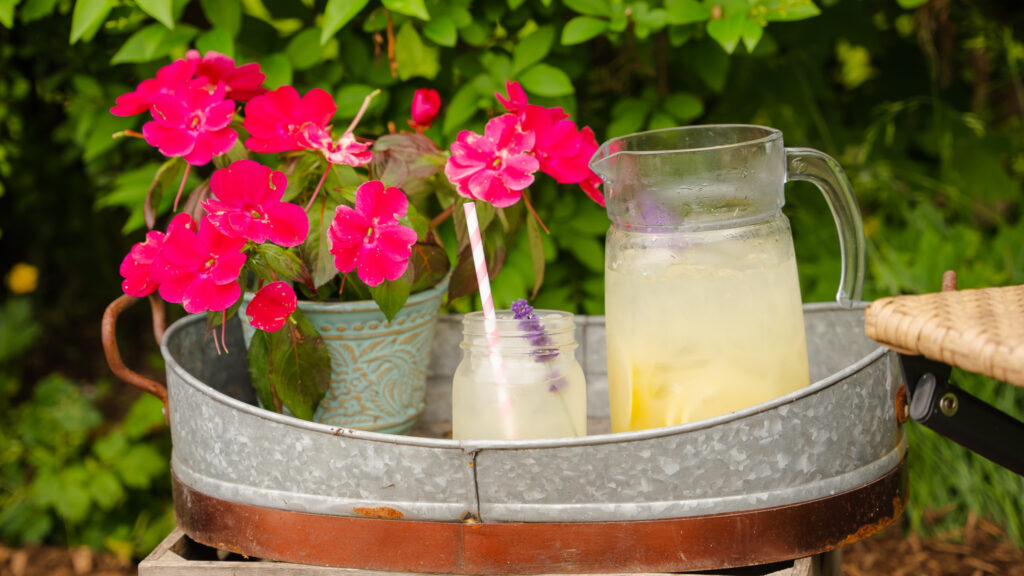 Now grab yourself a nice shaded seat in your garden and enjoy!
Best Homemade Lemonade Recipe
Print Recipe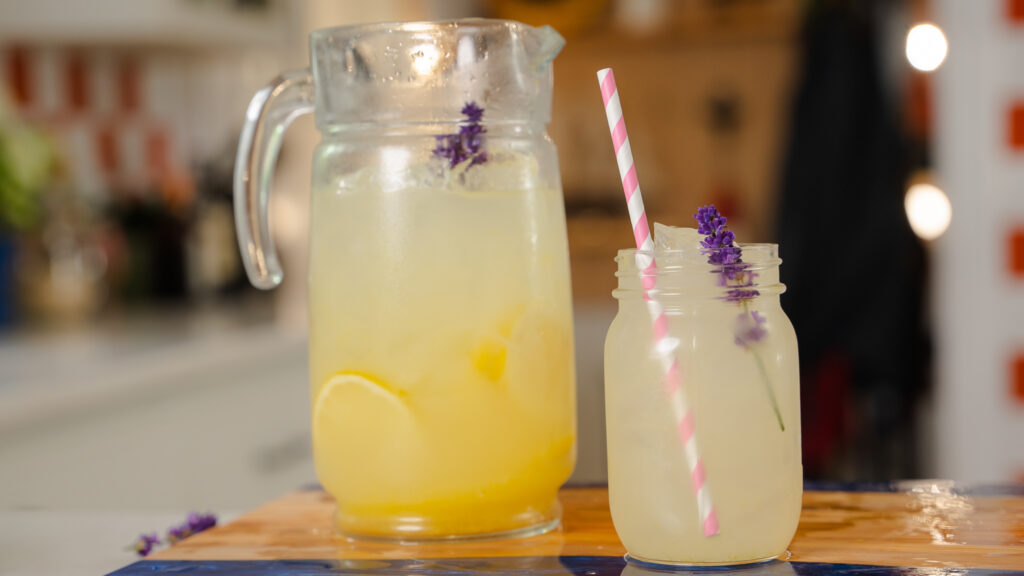 Ingredients
3

tbs

lemon zest

about three lemons

1/2

cup

sugar

8

Lemons, juiced

1

lemon, sliced

5

cups

water

4

cups

ice
Instructions
In a bowl add in the lemon zest and sugar. Using your hands mix together to allow the natural oils in from the lemon zest release into the sugar. Enjoy that smell! Now pour in the juice of 8 lemons and mix until sugar has dissolved. You have just made the lemonade concentrate.

When ready to serve, grab a pitcher and drop in the sliced lemon and the ice. Pour in 1 cup of the lemonade concentrate and 5 cups of water. Stir and serve over ice. Enjoy that one folks!!!
Print Recipe
(Visited 7,873 times, 1 visits today)