Ever have those nights where the chocolate craving comes out of no where and you just need a fix. Well thing chocolate mug cake can cure any chocolate craving in about 5 minutes from start to finish. No joking!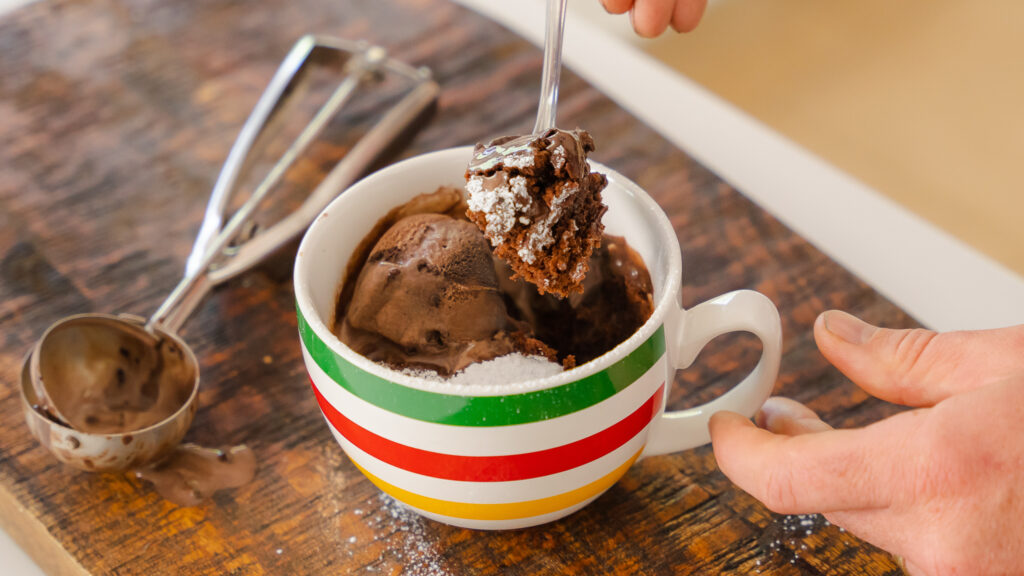 What's the secret?
This recipe is really neat as it actually cooks in the microwave. Not only is it quick, since everything mixed inside of the mug there are basically no dishes to do which is a big win in my books!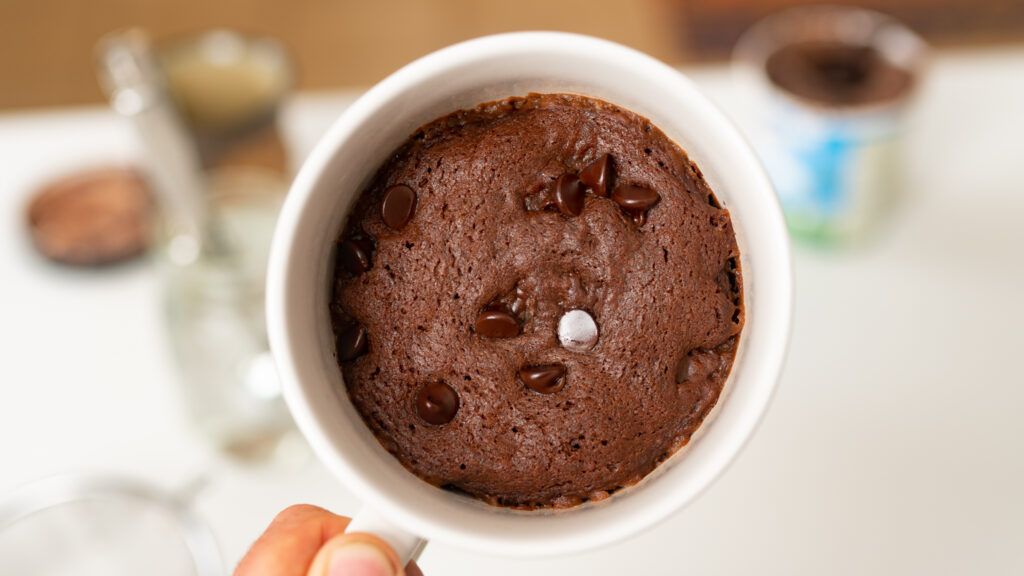 Let's breakdown the ingredients!
This chocolate mug cake has many of the same ingredients you would find in any standard cake recipe. The bonus is that all of the ingredients are staples and hopefully you already have them in your pantry! We use flour, cocoa, baking powder, vanilla, chocolate chips, salt, sugar, oil and milk. That's it! Well I suppose if you want to get fancy you can also add a scoop of chocolate ice cream because.. why not!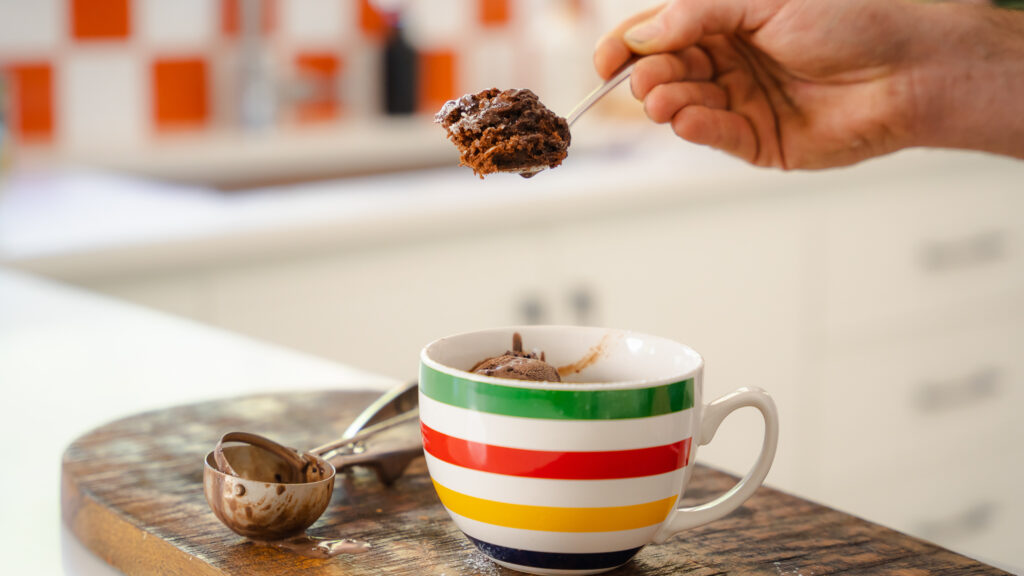 Microwave cooking!
The bonus of this recipe is that there is only 90 seconds of cook time! My microwave is a 1100 watt and I found it over cooked if I push to 2 minutes of cooking. I would suggest starting with 90 seconds as it does continue to cook when you remove from the microwave. There are no ingredients of concern in here so I almost prefer the cake to be a little under!
90 second chocolate mug cake
Print Recipe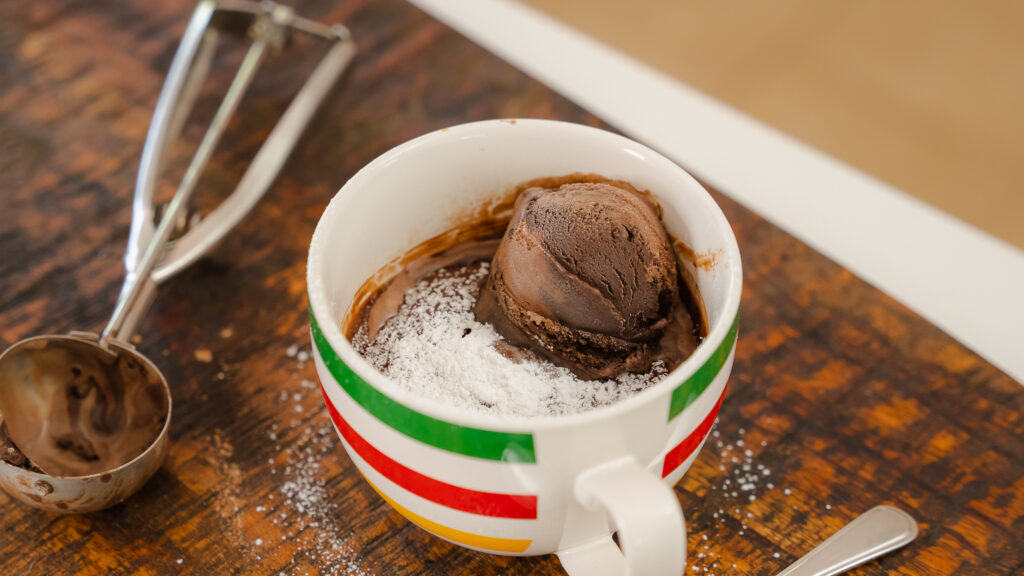 Ingredients
3

tbs

milk

3

tbs

oil

I used olive oil

3

tbs

sugar

1/4

tsp

salt

1/4

cup

flour

1 1/2

tbs

cocoa powder

1/4

tsp

baking powder

1/2

tsp

vanilla

2

tbs

chocolate chips

1

scoop

Chocolate Ice Cream
Instructions
Firstly, grab your favourite mug! Now mix together the milk, oil, vanilla, and sugar until sugar dissolves. Next up add in flour, salt, cocoa, and chocolate chips. Mix until smooth.

Pop mug in microwave and cook for 90 seconds. Remove and top with chocolate ice cream. Be careful as it will be really hot! Enjoy!
Print Recipe
(Visited 14,247 times, 17 visits today)