We're always looking for interesting sides to have with dinner. These hasselback potatoes are dead easy and a really nice change-up from the usual mashed or fries. Keep in mind they do take some time in the oven so you will want to plan ahead, but as long as you don't rush the process, you are in for a lovely, crispy treat with these bad boys. Perfect when served with smoked chicken and creamy spinach.
A couple of things you can do to make sure these turn out great:
1) Have a sharp knife
2) Steady hand and evenly spaced cuts
3) DON'T cut through whole potato
Crispy Hasselback Potatoes
Print Recipe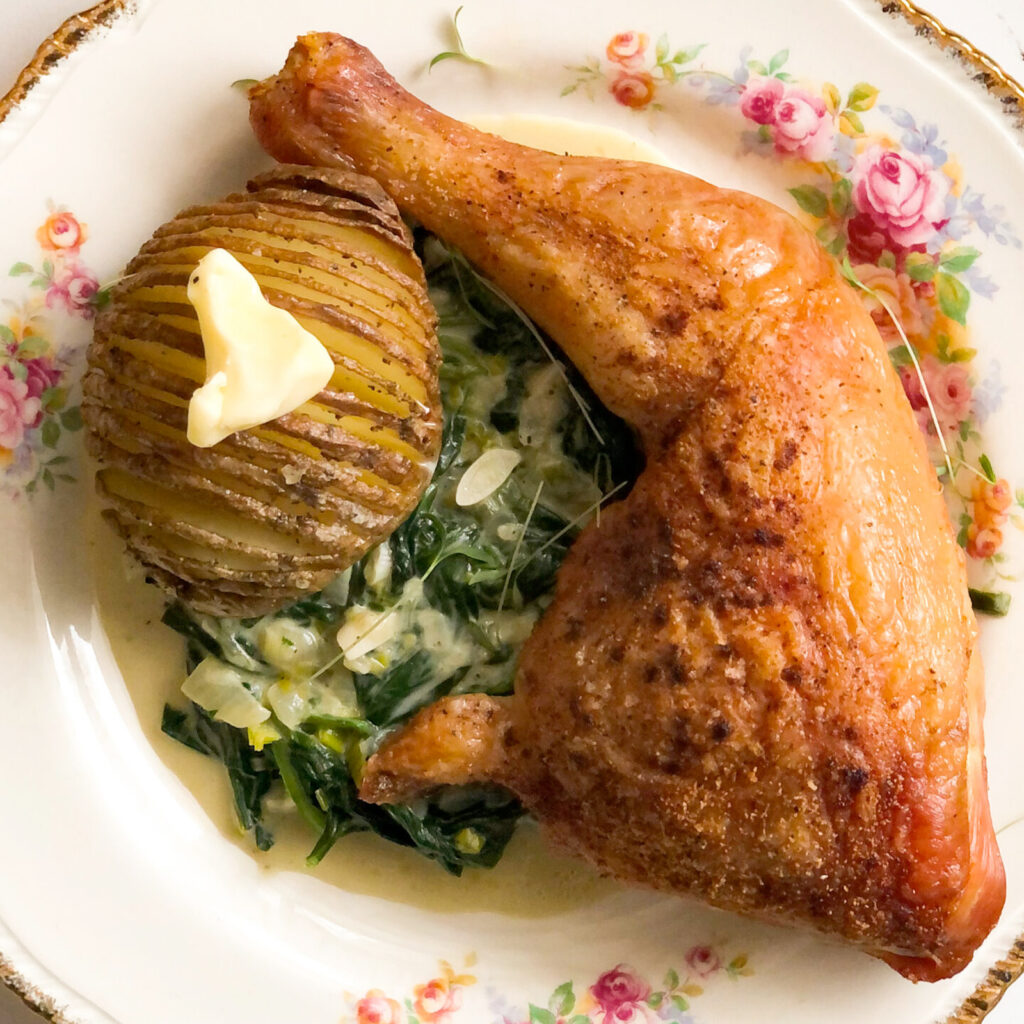 Ingredients
4

large

russet potatoes

¼

cup

olive oil

1

tsp

kosher salt

2

tbsp

melted butter
Instructions
With a sharp knife, cut slits in the potato. Keep them as close together as possible. Make sure to run the knife through 3/4 of the potato. Don't cut the whole way through. Place potatoes on a baking pan and douse those bad boys with olive oil. Don't be shy. Season with salt and get them in the oven for 40 minutes.

After 40 minutes, remove from the oven and brush potatoes with melted butter and then place them back in the oven for an additional 30-40 minutes. Once crispy, remove from oven and serve immediately. Feel free to top with sour cream, fresh herbs, and freshly cracked black pepper.
Print Recipe
(Visited 1,637 times, 1 visits today)