This crunchy, fresh, slaw will totally change your mind about cabbage! Bright and fresh, this salad is perfect to make in advance and enjoy all week long. The cabbage is tough and doesn't break down so you don't need to worry about it going soggy!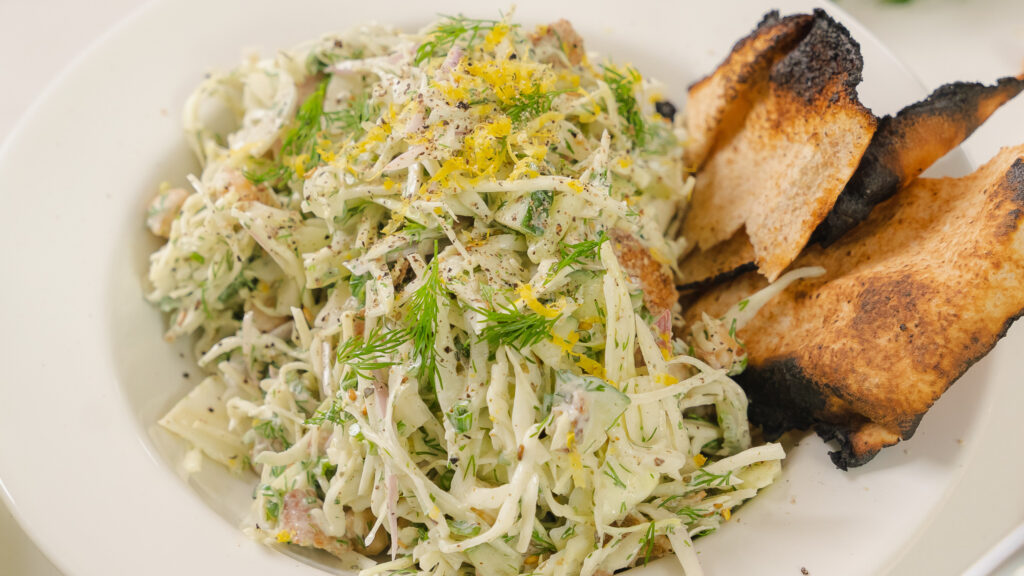 I feel cabbage gets bad wrap for no good reason. I find it delicious and a great ingredient to add into your salads for extra crunch! I often have either green or red cabbage in my fridge as it lasts forever and is a great ingredients for salads, stirfries or whipping into a slaw.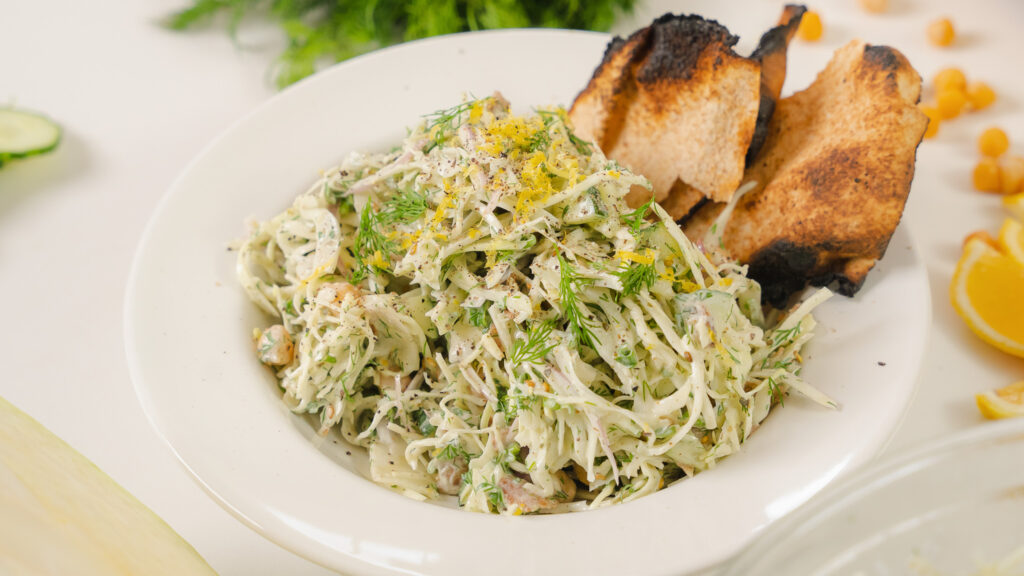 There is lots going on in this salad. Tons of texture, spices, flavours, all coming together to make a really tasty salad. I like making this on a Sunday and eating it throughout the week as a side or as a full lunch. Toss a grilled piece of chicken or fish on top and you have a full meal!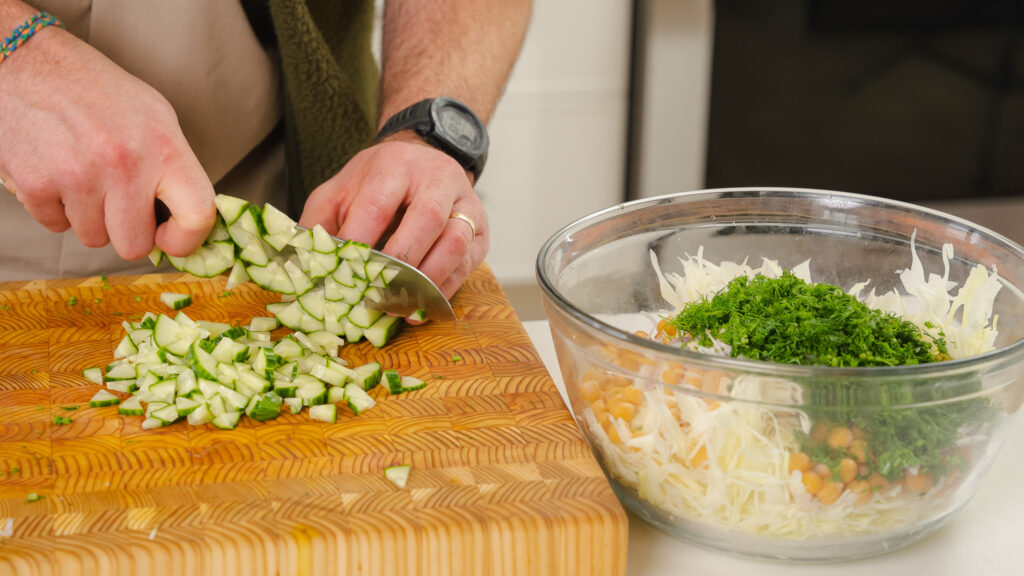 Let's breakdown the ingredients!
Green Cabbage – The back bone of this salad. Crunchy, fresh, and delicious
Chickpeas- I love tossing in a couple handfuls of chickpeas into my salads as a pop of protein
Cucumbers – Bright and fresh
Herbs- Green onions and dill give this salad a wonderful herby freshness
Aromatics – Garlic, and shallots
Spices- Salt, pepper, and Zaatar
crispy pita chips- All you need to do is tear apart a pita and then toss the pieces into a hot, oiled pan. fry until crispy
Mayo
Greek yogurt
This salad will last 5 days in the fridge.
Crunchy cabbage herb and chickpea slaw
Print Recipe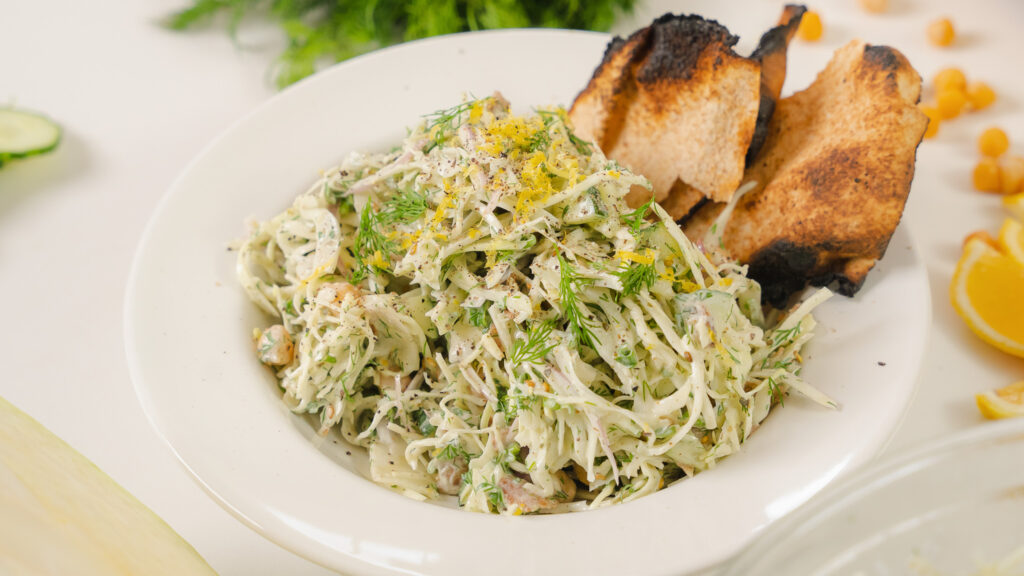 Ingredients
5

cups

shredded Cabbage

1

shallot, thinly sliced

1 1/2

cups

canned chickpeas

1

cup

cucumber, diced

1

clove

garlic, minced

3/4

cup

dill, chopped

1

cup

green onion, sliced

2

cups

crispy pita pieces

2

tbs

zaatar

1

tsp

salt

1

tsp

pepper

1

lemon zested + 2 tbs juice

1/2

cup

greek yogurt

1/2

cup

mayo
Instructions
In a large bowl add all of the ingredients. Toss season with salt to taste. I always like to serve this with toasted pita bread. Feel free to top with some grilled chicken. Enjoy!
Print Recipe
(Visited 5,659 times, 2 visits today)