It's that time of year again folks! It's Mini Egg season! I love mini eggs. Seriously up there in my list of favourite chocolate snacks. The candy shell, the milk chocolate. I just love it. I also really love baking with mini eggs! They add lovely texture and colour to whatever you are baking.
These mini egg oatmeal cookies are super fun and easy to whip up in no time. The oats give the cookies a fantastic texture and great chew. I really think you are going to what to give these a try!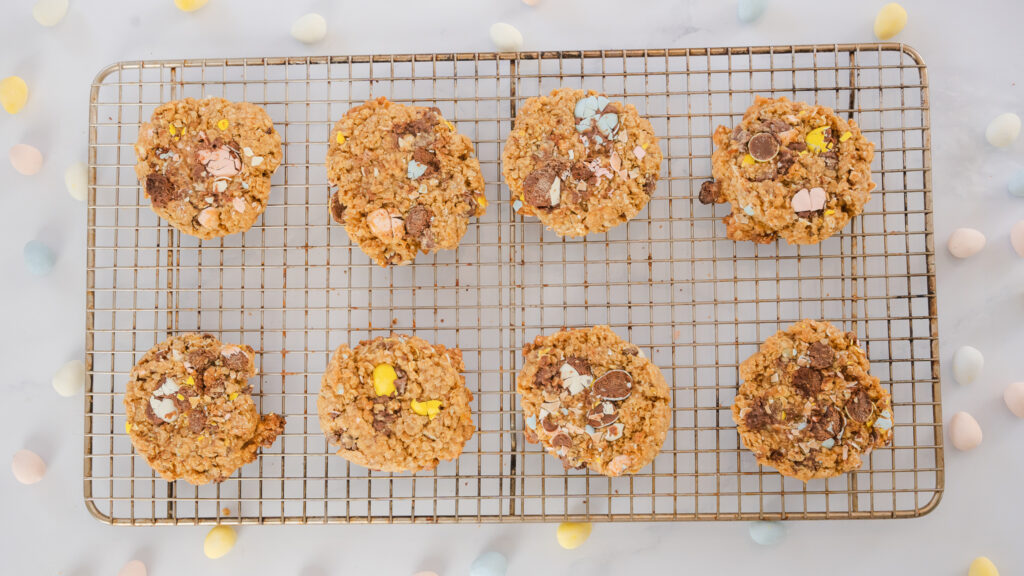 Tips for nailing these mini egg oatmeal cookies
Take your time creaming the butter and brown sugar together. Do not rush this process. You really want the sugar to fully dissolve into the butter before mixing in the other ingredients
Don't over mix the dough once the flour has been added. This will result is a tougher cookie, which no one wants!
When the cookies come out of the oven, I always use the back of a spatula to flatten them about a little bit. The oats make them less likely to naturally spread out.
Let the cookies sit on the baking tray for 5-10 minutes when removed from the oven. This is true for all cookies. This helps the bottoms crisp up.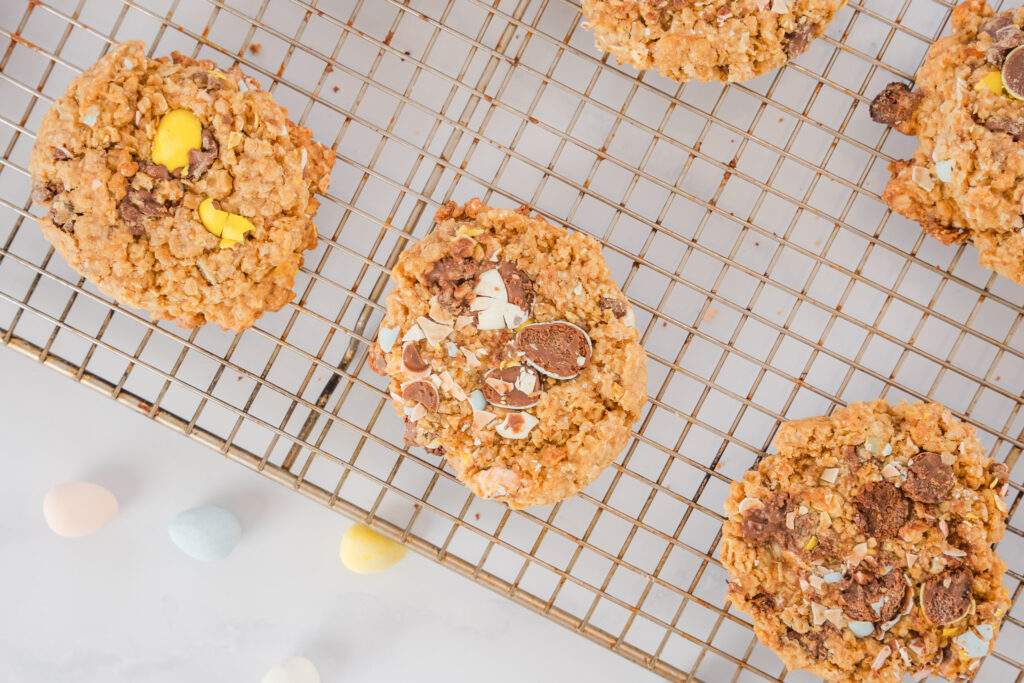 Mini Egg oatmeal cookies
Print Recipe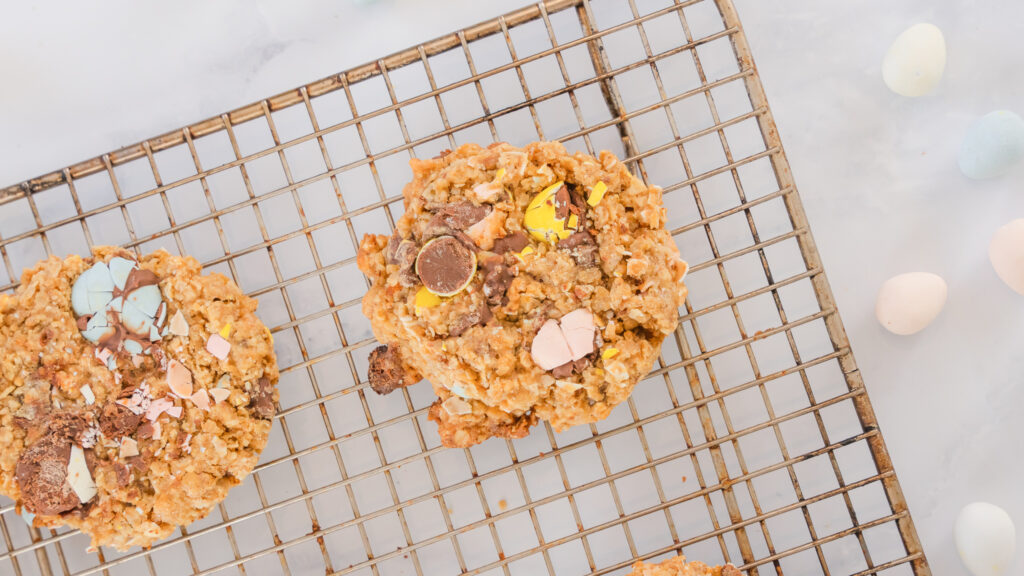 Ingredients
1/2

cup

butter

3/4

cup

brown sugar

1

egg

1

tsp

vanilla

1 1/2

cups

quick oats

3/4

cup

flour

1/2

tsp

baking powder

1

cup

crushed mini eggs
Instructions
Pre heat oven to 350 and prepare 2 baking sheets with parchment paper and cooking spray.

Place butter and brown sugar into a bowl, or the bowl of a stand mixer if using one. With either a hand mixer or stand mixer fixed with a paddle attachment, cream the butter and sugar together for at least 2 minutes.

Add in egg and vanilla and mix until incorporated.

Now add in the flour, oats, baking power and mix together until incorporated. Don't over mix.

Now mix and fold in the crushed mini eggs. I always save a little off to the side for adding to the top of the cookies before baking.

Using an ice cream scoop, scoop out the dough onto the prepared baking sheets leaving about 1 inch between cookies. Top cookies with extra crushed mini eggs.

Bake for 14 minutes. Once baking is done, remove from the oven and let cookies sit on the tray for an additional 5-10 minutes. You may want to push the cookies with the back of a spatula to flatten them out a little bit.
Print Recipe
(Visited 12,529 times, 1 visits today)