I am a real sucker for nostalgic desserts. Nothing fancy, just sweet treats from my childhood. My Nan from Newfoundland, used to send my sister and I a parcel in the mail every holiday season that was packed with all sorts of cookies, squares, and treats. These no bake Marshmallow snowballs were always a favourite. A soft coconut chocolate cookie wrapped around a marshmallow. So many great flavours and texture and they just look so cool too!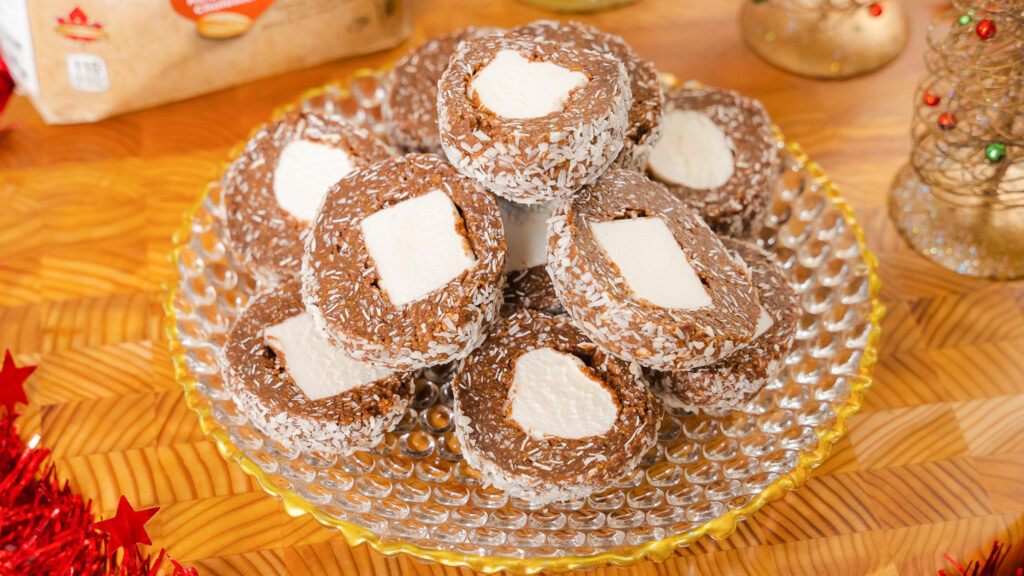 These are a Newfoundland classic. You will see these all over the island on cookie trays or at bakeries. I love these Marshmallow snowballs as they are really easy to make and super fun for kids. If you really want to take them to the next level you can used multicoloured large marshmallows, but as my Mother will tell ya, "good luck finding them" as they are really tricky to track down!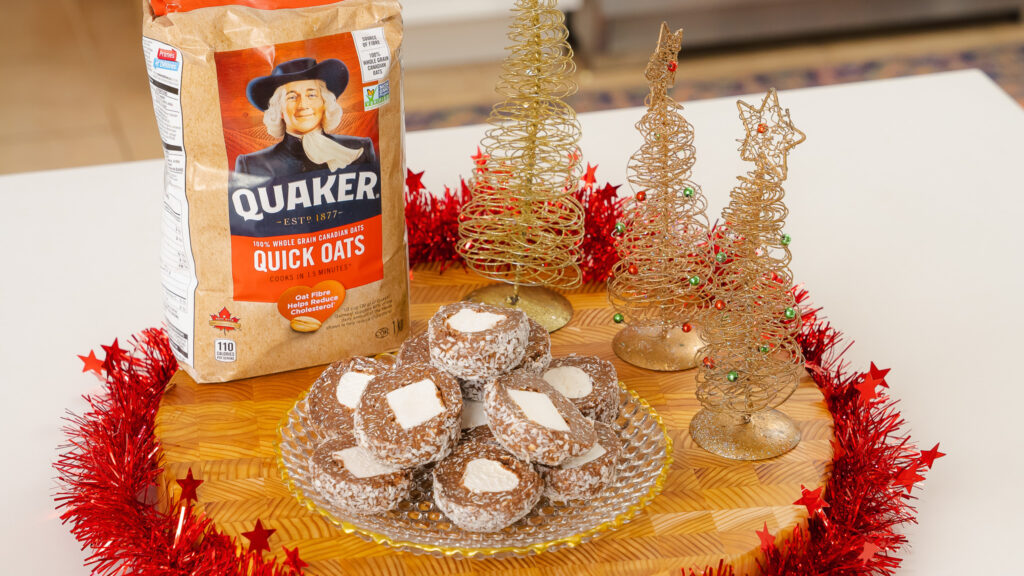 How to make these Snowball Marshmallow Cookies
The process of making these Snowball Marshmallow cookies is not complicated and requires no baking. They do need to sit in the freezer for a couple hours to make cutting the cookies possible, but they defrost in about 10 minutes so you can keep them in the freezer right up until you are about to serve them.
First step in making these cookies is to mix all of the dry ingredients together. Coconut, graham crackers, quick oats, cocoa powder, and salt. Give that a whisk and set aside.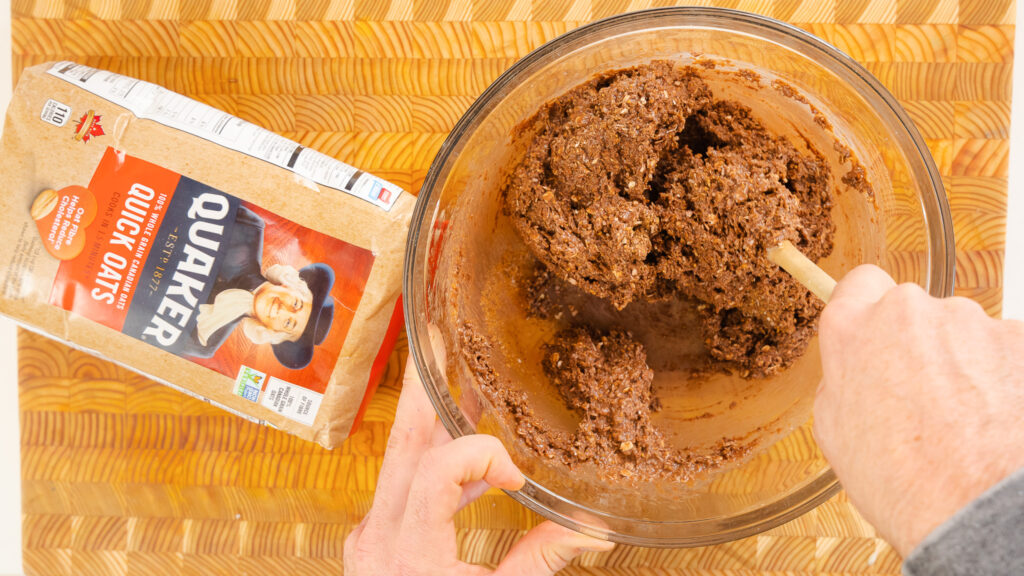 Next up we will mix the wet ingredients together. Like most great Newfoundland dessert recipes we use sweetened condensed milk, melted butter, and vanilla, as our binders. Mix the wet ingredients together and then combine the wet and dry ingredients in a large bowl. Grab yourself a small bowl of water and your large marshmallows and get ready to roll!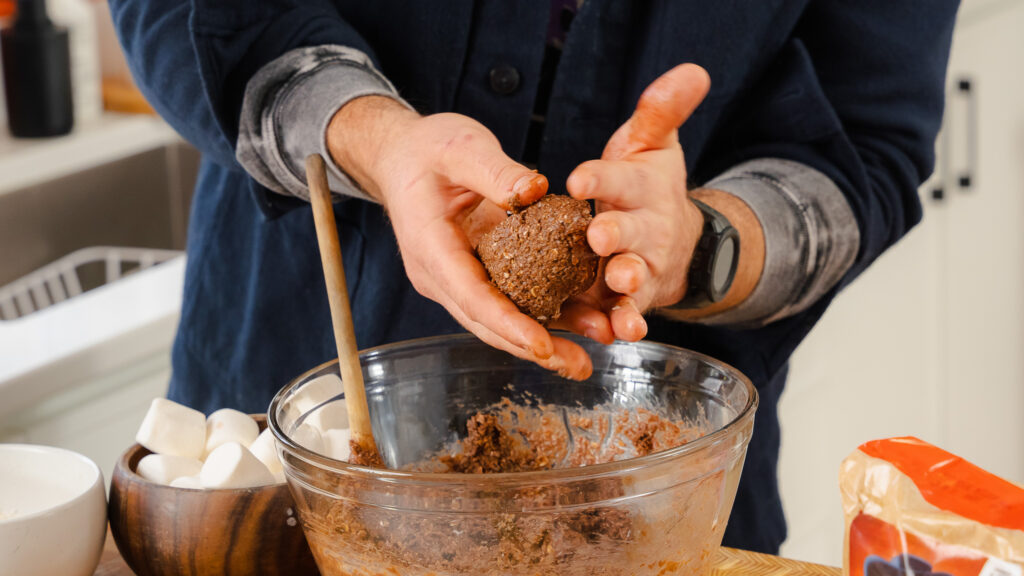 Lightly dampen you hands with water and flatted out about 1 1/2 tbs of the cookie dough on your hand. Place the marshmallow in the centre of the dough and then wrap the dough around the marshmallow. Once the marshmallow is wrapped, drop the ball into a bowl of coconut to coat the outside. Place the completed cookies on a parchment lined plate or baking sheet. Repeat until you have no more dough left and then pop the cookies into the freezer for about 2 hours. After 2 hours the marshmallows are frozen you can cut the cookies in half! Thats it!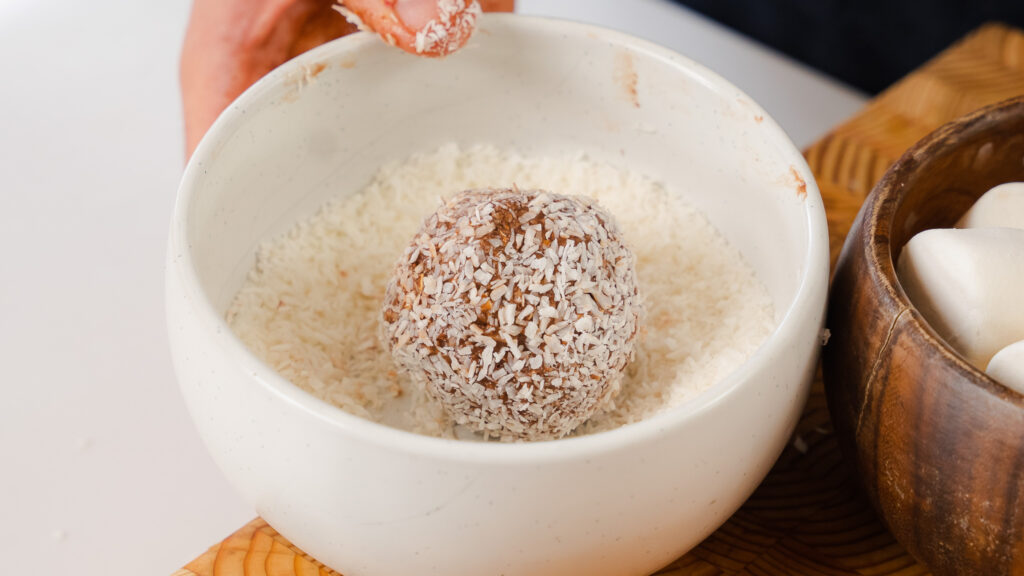 Storing Marshmallow Snowballs
These are great cookies to make in advance. You can easily whip up a large batch of these cookies and then pop them in the freezer until you are ready to serve. Cookies can stay fresh in your freezer for up to 4 months.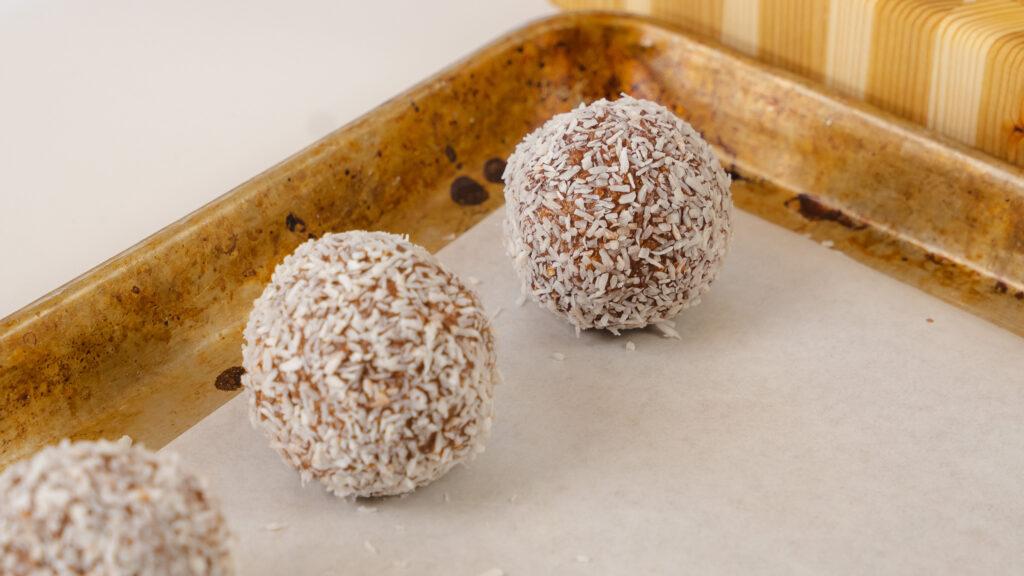 Marshmallow Snowball Cookies
Print Recipe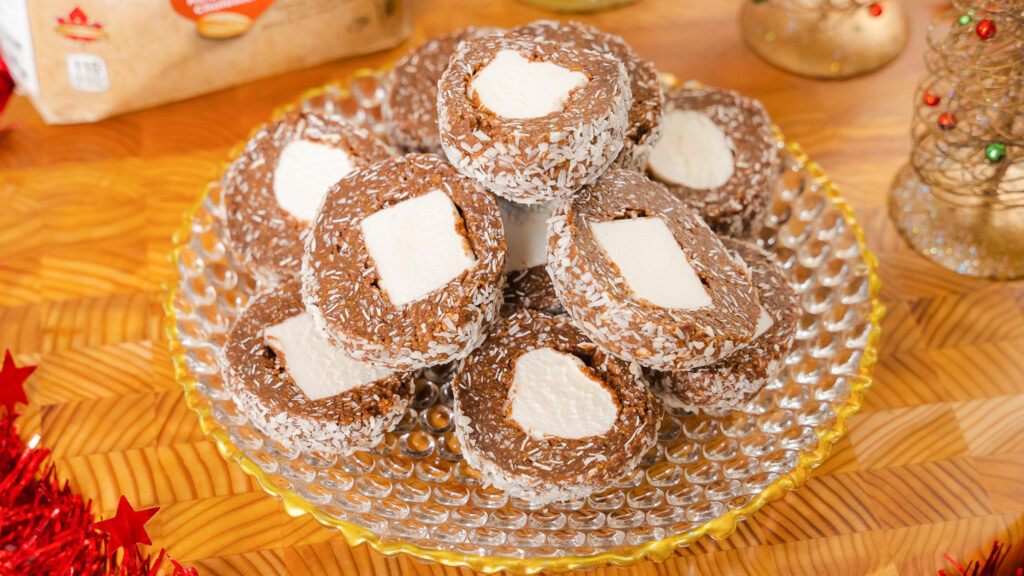 Ingredients
1 1/2

cups

graham cracker crumbs

1/2

cup

quick oats

1

cup

sweetened shredded coconut + 1/2 cup for coating

1/3

cup

cocoa powder

1

tsp

salt

1/3

cup

Butter, melted

1

can

sweetened condensed milk

1

tsp

vanilla

1

package

Large Marshmallows
Instructions
In a large bowl mix together graham cracker crumbs, oats, coconut, cocoa powder, and salt.

In a separate bowl mix together melted butter, sweetened condensed milk, and vanilla.

Pour the wet ingredients into the dry ingredients and stir until combined.

Grab yourself a small bowl of water and the marshmallows. Lightly dampen your hands with water and then grab 1 1/2 tbs of the cookie dough and flatten it on your hand. Next place the marshmallow in the centre of the flattened dough and then wrap the dough around the marshmallow and roll like a snowball.

Drop the rolled cookie balls into the bowl coconut and coat the outside.

Place all cookies onto a plate or tray lined with parchment paper. Pop the cookies into the freezer and allow to freeze for 2 hours. After 2 hours, remove the cookies from the freezer and using a sharp knife, cut the cookies right now the middle. Thats it! Enjoy!
Print Recipe
(Visited 7,321 times, 20 visits today)