This to me is ultimate comfort food. My Mom used to make this meal for my sister and I while we were growing up. It was one of our favourites and just so nostalgic for me. Nothing fancy here. Just solid nourishment for your belly and soul.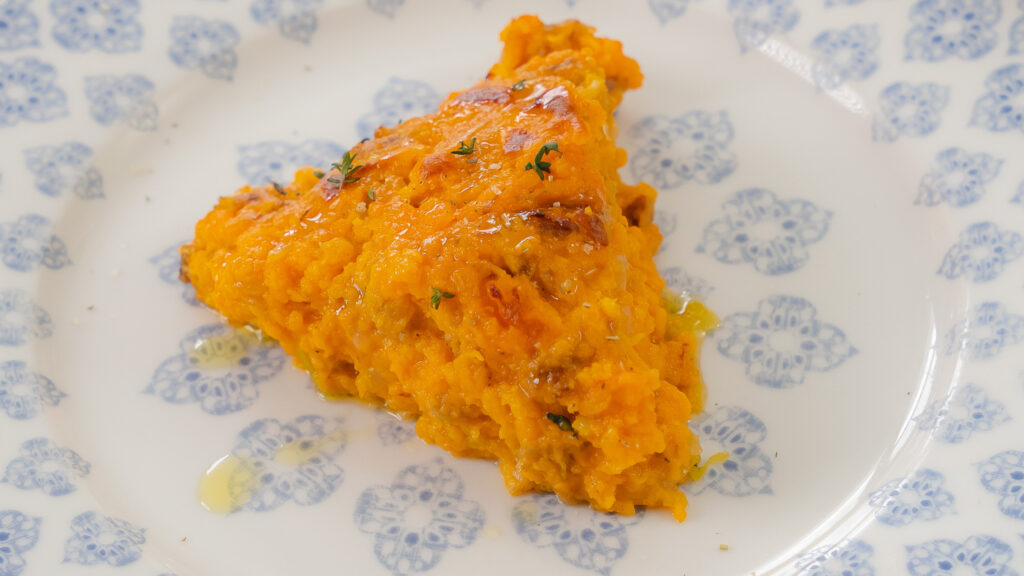 This is great weeknight meal to whip together, particularly in the cold months of the year. The comforting flavours of sweet potato and sausage just seem to make sense together, and the cheddar and leek bring it all together.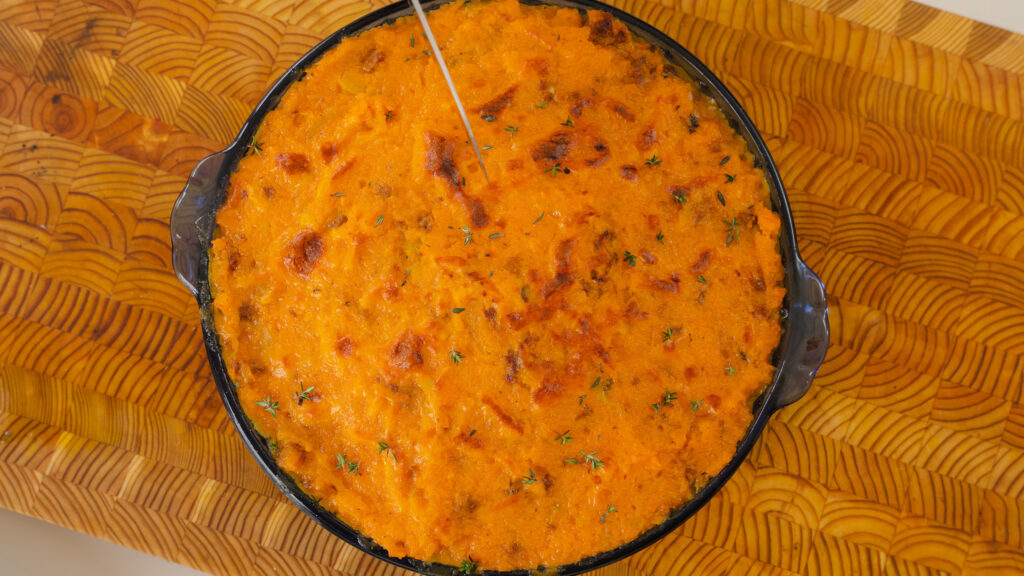 Let's breakdown the ingredients!
Sweet potato – Mashed sweet potatoes are the main ingredient for this dish. You can also use standard potatos if sweet potatoes arent your thing. Simple peel, boil, and mash.
Crumbled sausage – You can use whatever flavour sausage you like for this one. Simple remove the meat from the case into a hot pan. Break apart with a wooden spot and cook through.
Leeks, garlic, onions – These aromatics are a flavour foundation for this pie. Simply dice them all up and toss into the pan once the sausage is done cooking.
Cheddar cheese – Once potatoes are mashed and sausage is cooked, you mix everything together in a pot. Sprinkle in the cheddar cheese before baking.
Salt
Pepper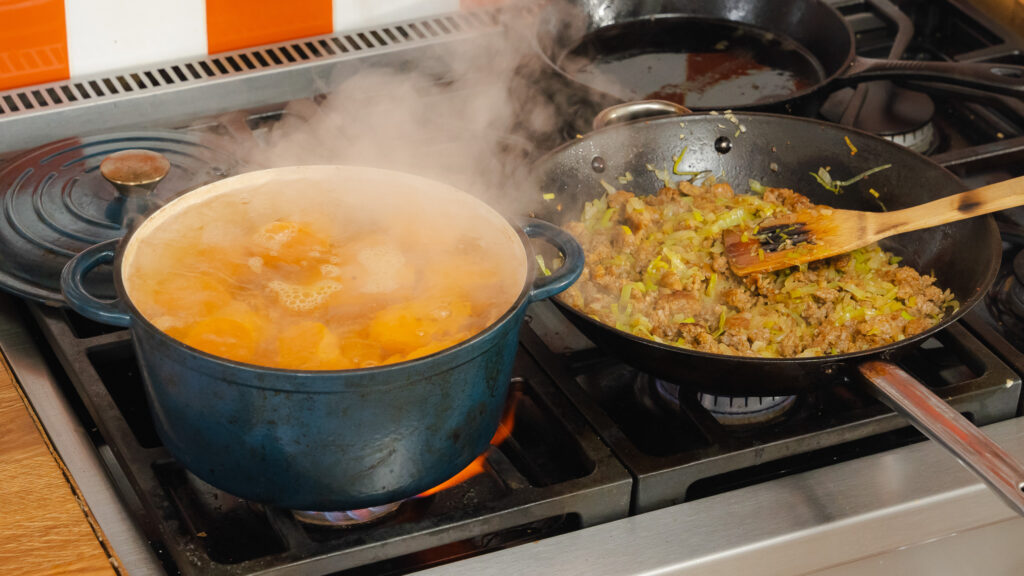 This is a meal that is very easy to make in advance. It lasts great in the fridge and makes for incredible leftovers. Great comfort food for the whole family.
Sweet potato, cheddar, sausage, leek pie
Print Recipe
Ingredients
8

small

sweet potatoes, peeled

1

white onion, diced

2

cloves

garlic, minced

1

cup

leeks, sliced

5

sausages, casings removed

1 1/2

cup

cheddar cheese, shredded

1

tbs

black pepper

1

tsp

salt
Instructions
Place all of the peeled sweet potatoes into a large pot filled with salted water. Bring to a boil and allow the potatoes to cook until you can easily pierce with a knife. Once soft, drain out the water and mash until smooth.

While the potatoes are cooking, place a pan over medium high heat and cook the sausage meat. Using a wooden spoon, break apart the sausage and cook the whole what through. Once cooked remove the meat from the pan and place on a side plate. In the same pan saute the onions, garlic, and leeks until the onions are translucent. Once onions are ready, add the sausage meat back into the pan and stir to incorporate. Remove from heat.

Pour the sausage and onion mixture into the pot of mashed sweet potatoes. Add in the cheddar cheese, salt, and black pepper. Stir to incorporate.

Spoon the potato sausage mixture into a large pie plate or casserole dish. Bake in the oven for 30 minutes and then allow to cool. Serve to someone you love!!
Print Recipe
(Visited 1,692 times, 38 visits today)