This is the ultimate trip down memory lane for me. Very very close family friends of ours, the Murphy's, make this dip all the time!
I've eaten this snack for literally 20 years and I cannot get enough of it. It is fantastic! This is the kind of dip that you cannot stop eating once you start. I have many memories from their cottage just devouring a bowl of this dip!
I really hope it becomes a staple for your family!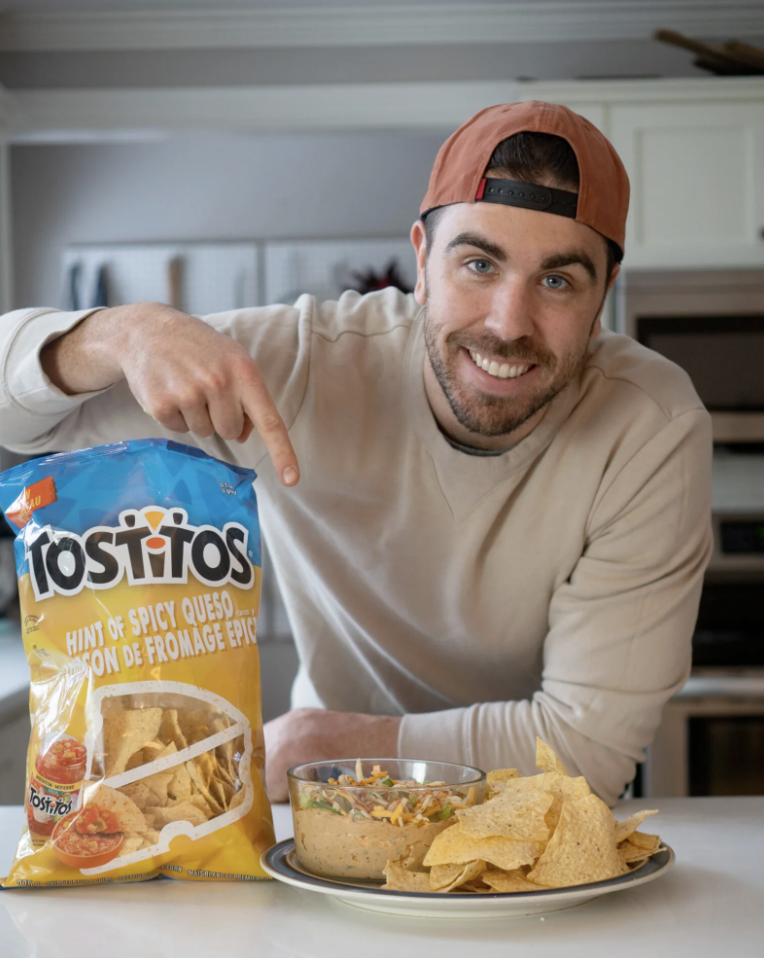 Let's Breakdown the Ingredients!
This is another simple recipe to make. This is how you can make it in one bowl with tons of fun flavours!
The base of this dip is made with mayo and sour cream. Mayo had a great thick consistency that helps combine all of the fresh ingredients and spices without being too light. The sour cream has a lighter consistency that creates the perfect texture when mixed with mayo for the dip.
This dip is filled with out-of-this-world flavours, and these dried spices help create the experience. Garlic powder adds a sweeter taste than fresh garlic would give to help balance the other spices. Chilli powder has a mild to moderate spicy flavour to give the recipe a kick, and the smoked paprika gives an intense smokey taste.
The shredded cheese is a great addition as it shares a sweet, mild and milk texture and taste with the dip. While the pickled jalapeños give a punch of spice to every bite.
One spice I love to use whenever I can is cumin. This spice has loads of flavours that can take any recipe in different directions. Cumin has rich, hearty, warm, and earthy with an edge of citrus flavour.
A few fresh ingredients this dip has is green onions, minced garlic, cilantro, and the juice and zest of a lime. Green onions have a slightly milder flavour than a regular onion would have, the minced garlic has a warm and slightly spicy taste, and the cilantro adds an earthy citrus-like flavour to the dip.
The juice and zest of the lime are an important part of the dip as it enhances all of the flavours.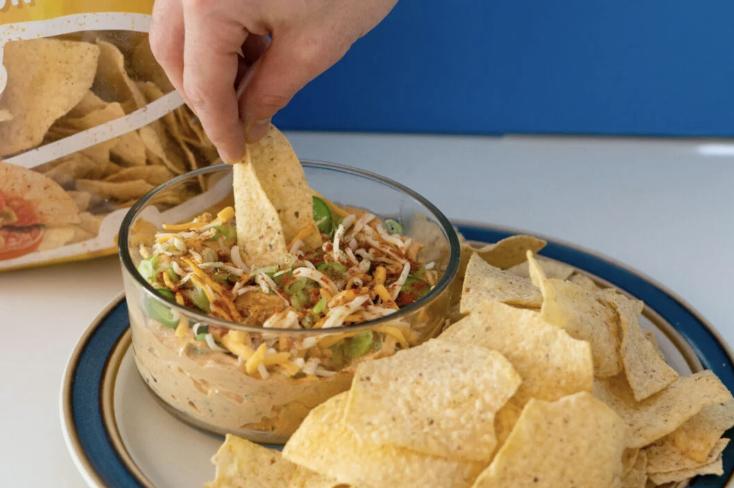 The Famous Murphy Dip.
Print Recipe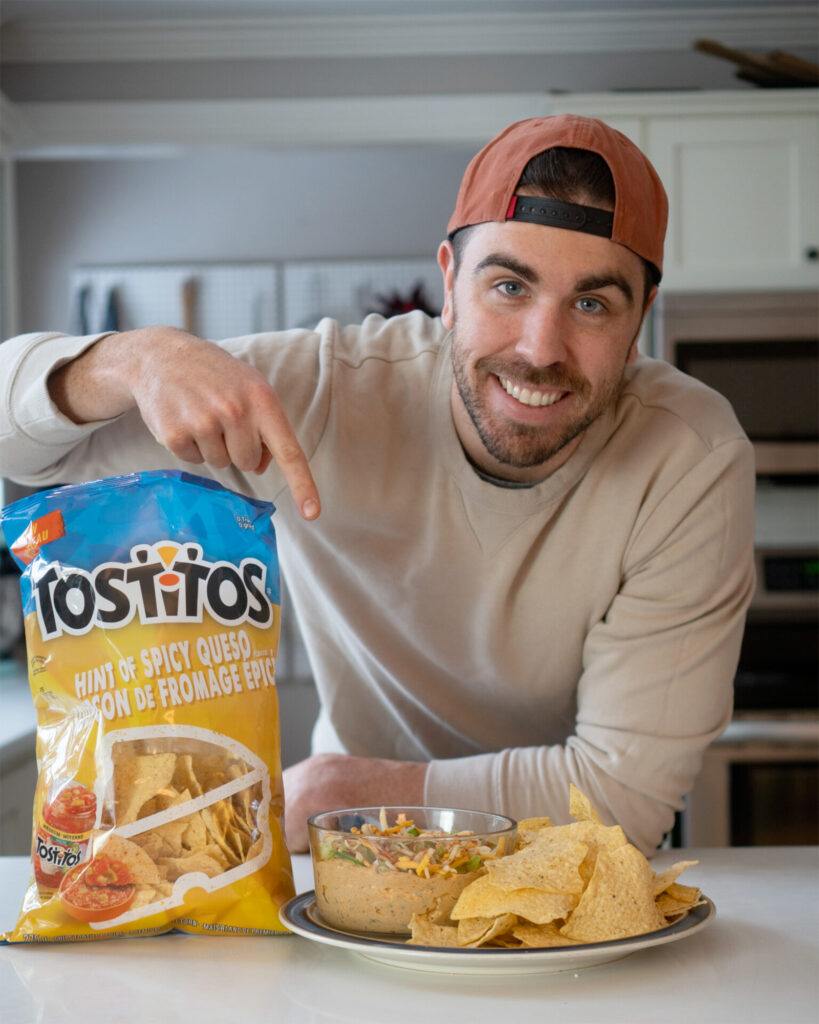 Ingredients
2

cup

shredded cheese

¾

cup

sliced green onions

½

cup

chopped pickled jalapeños

1

clove

minced garlic

1

tbs

garlic powder

2

tbsp

chilli powder

1

tbsp

cumin

1

tbsp

smoked paprika

2

cups

mayo

1½

cup

sour cream

juice and zest of 1 lime

¼

cup

chopped cilantro
Instructions
In a large bowl mix all ingredients together.

Serve with Tostitos Hint of Spicy Queso flavour nacho chips. They are just the best with the dip!
Print Recipe
(Visited 103,779 times, 85 visits today)