This approach Chicken Teriyaki and rice is an amazing weeknight dinner and a brilliant meal prep option for the week. As a meal, I love this dish, but this homemade teriyaki sauce really steals the show. Easy to whip up, and stays in your fridge for months.. but a guarantee you will eat it in a week!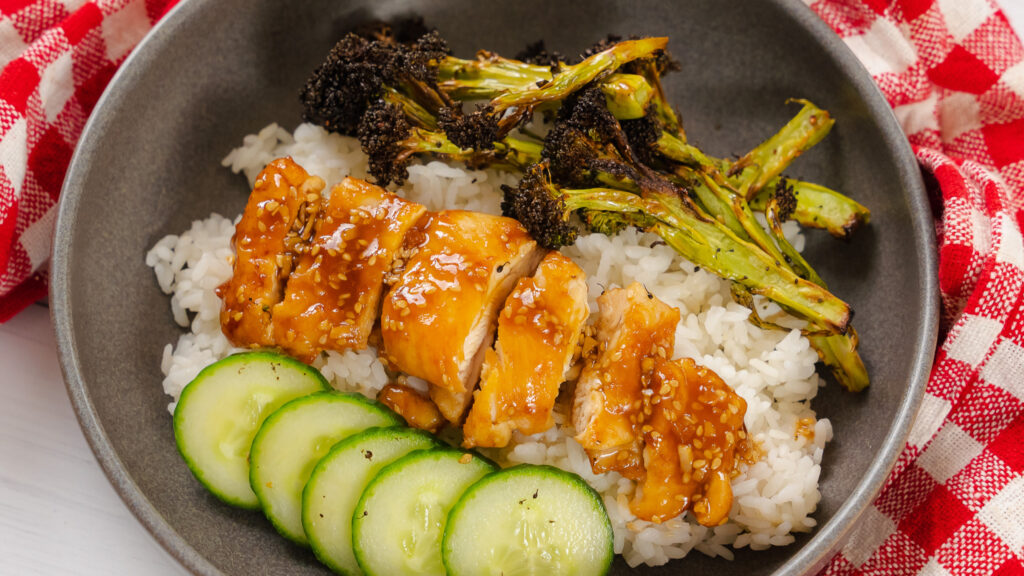 Teriyaki Sauce
Teriyaki sauce is a sweet and salty condiment used in Japanese cuisine. The first Teriyaki sauce was made in Hawaii by Japanese migrants. The sauce has gone through some transformations since then, but has become one of the most popular ingredients in the world. Used in stirfrys or brushed onto meat prior to grilling, this sweet and salty sauce is amazing on basically everything.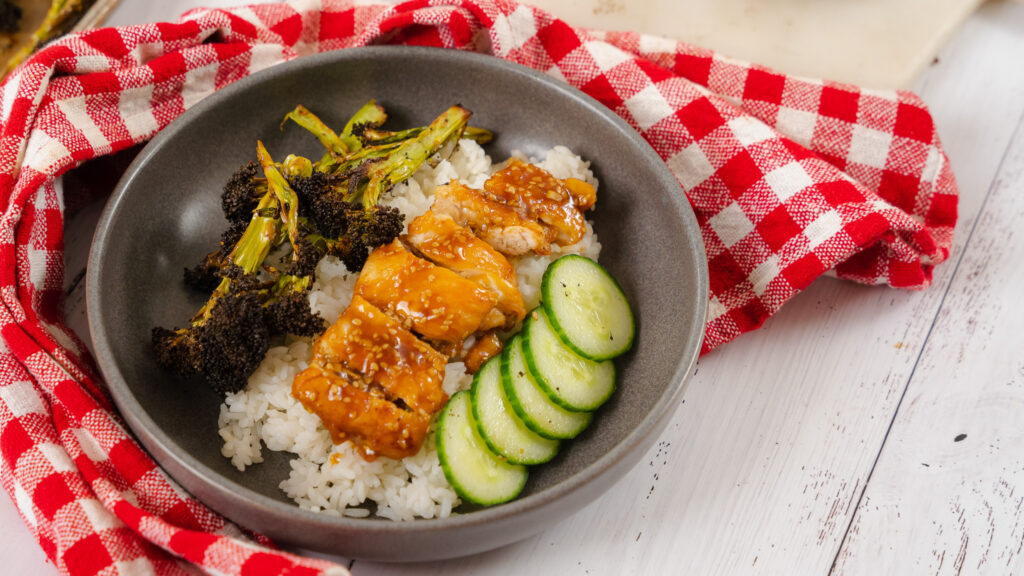 I love making this sauce to have in my fridge as it is delicious with basically everything. Chicken, tofu, beef, fish, literally everything pairs well with a little bit of this delicious sauce. From my research, teriyaki sauce traditionally would be made with sake and mirin, but in an effort to make it a bit easier to find the ingredients here in Atlantic Canada, I made a few substitutions.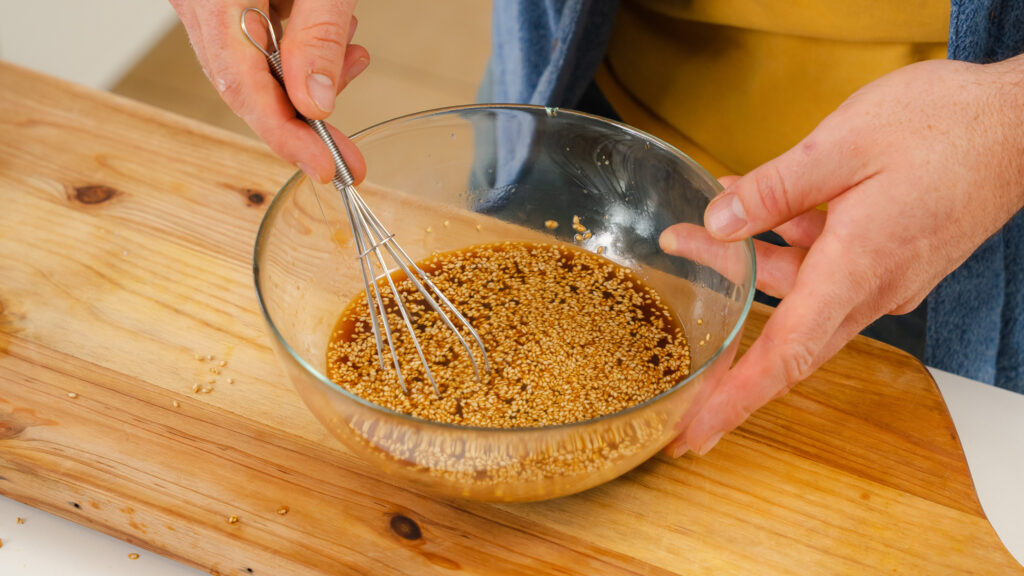 Let's breakdown the ingredients
Soy Sauce
Rice wine vinegar
Honey
Sesame Oil
Water + Cornstarch
Toast Sesame Seeds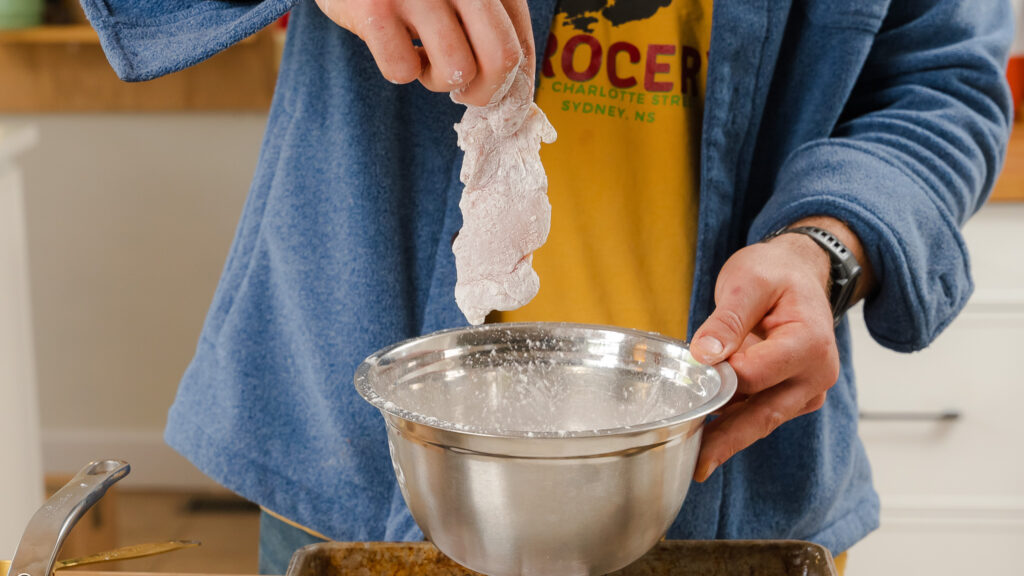 Crispy Chicken
For this recipe I use boneless skinless chicken thighs. I made a quick dry mixture of flour, cornstarch, and salt, which I tossed the chicken in until it was totally covered. From there I dropped the chicken thighs into an oiled hot pan and cooked other sides until the were beautifully brown and crispy. About 4 minutes per side. From there I dunked the chicken in the sauce and sliced it.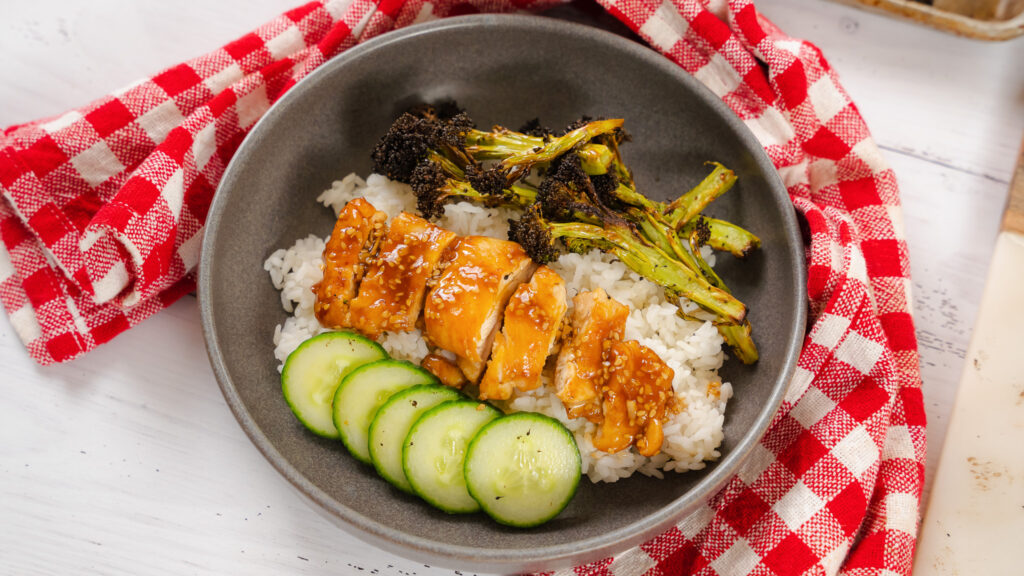 Chicken Teriyaki and rice
Print Recipe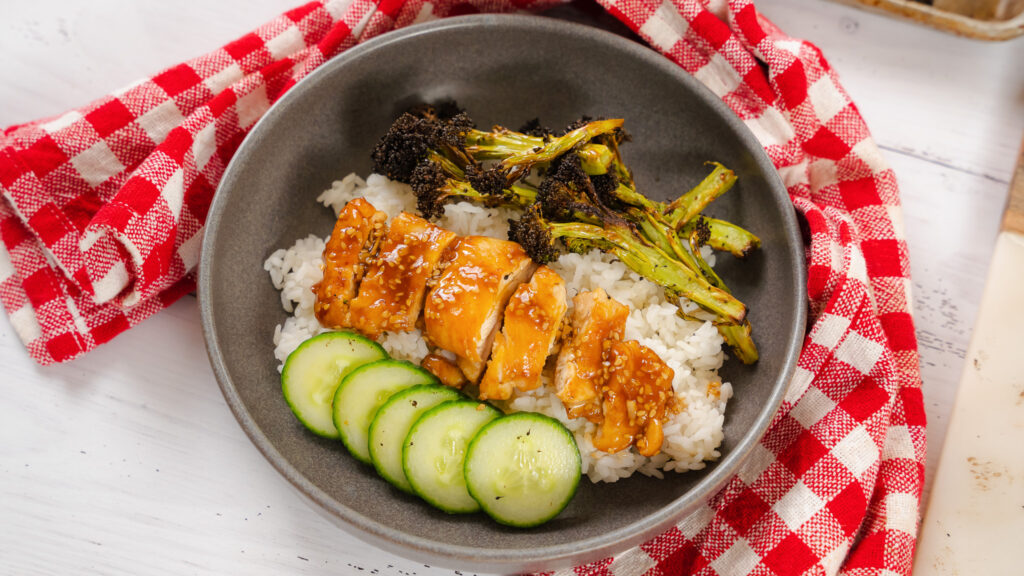 Ingredients
Teriyaki sauce
1

inch

ginger, minced

2

cloves

garlic, minced

1/2

shallot, minced

1/2

cup

low sodium soy sauce

2

tbs

honey

1

tsp

sesame oil

3

tbs

rice wine vinegar

1/4

cup

water + 4 tsp cornstarch

2

tbs

toasted sesame seeds
Chicken
8

Boneless, skinless chicken thighs

1/4

cup

flour

1/4

cup

cornstarch

1

tsp

salt
Extras
2

cups

Roasted Broccoli

4

cups

Cooked, sushi rice
Instructions
First things first, follow the package instructions and cook of your rice and roast you broccoli

Next up let's start with the sauce. Into a bowl whisk together the soy sauce, honey, sesame oil, rice wine vinegar, water + cornstarch mixture, and the toasted sesame seeds. Set bowl aside.

Place small pot over medium high heat and add in 1 tbs of oil. Once oil is hot add in the garlic, ginger, and shallot and stir constantly for 1 minute. After 1 minute pour in the sauce and allow to come to a simmer, be sure to whisk the sauce frequently. The sauce should start to thicken up once it simmer for a couple minutes. After it begins to thicken, remove from heat and set aside until we are ready to serve.

Next up chicken. Into a bowl mix together flour, cornstarch, and salt. Drop the chicken thighs into the flour bowl and toss. Make sure chicken is totally covered. Now place an oiled pan over medium high heat and once the pan has reach temperature, drop in the chicken. Fry both sides until they are golden brown, about 4 minutes per side. Once chicken is cooked, remove from the pan.

Dip the cooked chicken into the sauce and then slice. Add rice to a bowl, top with sliced chicken and roasted broccoli. Add another tbs of sauce over the chicken and enjoy!
Print Recipe
(Visited 12,583 times, 1 visits today)