Finding a perfect chocolate chip cookie recipe is actually really difficult. I've tested so many different ones and never got anything close to what I was looking for…until now! Ladies and gentlemen, the perfect cookie.
Before I dive into the recipe here are the four big tips that make the difference.
1) Always use butter.
2) 2:1 ratio of brown sugar to white sugar.
3) Use a combination of full size and mini chocolate chips.
4) Put the formed cookies in the freezer before getting them into the oven. Even if they are totally frozen, that's actually better
5) Let the cookies fully cool. Don't rush this process, these bad boys need some time to congeal.
6) Spread out the cookies on the baking sheet. Give about 2-3 inches between cookies
7) How fresh is your baking soda? It loses its strength after a while. Only have that one box that's at the back of your fridge that is 2 years old? It likely won't work. Invest in another box!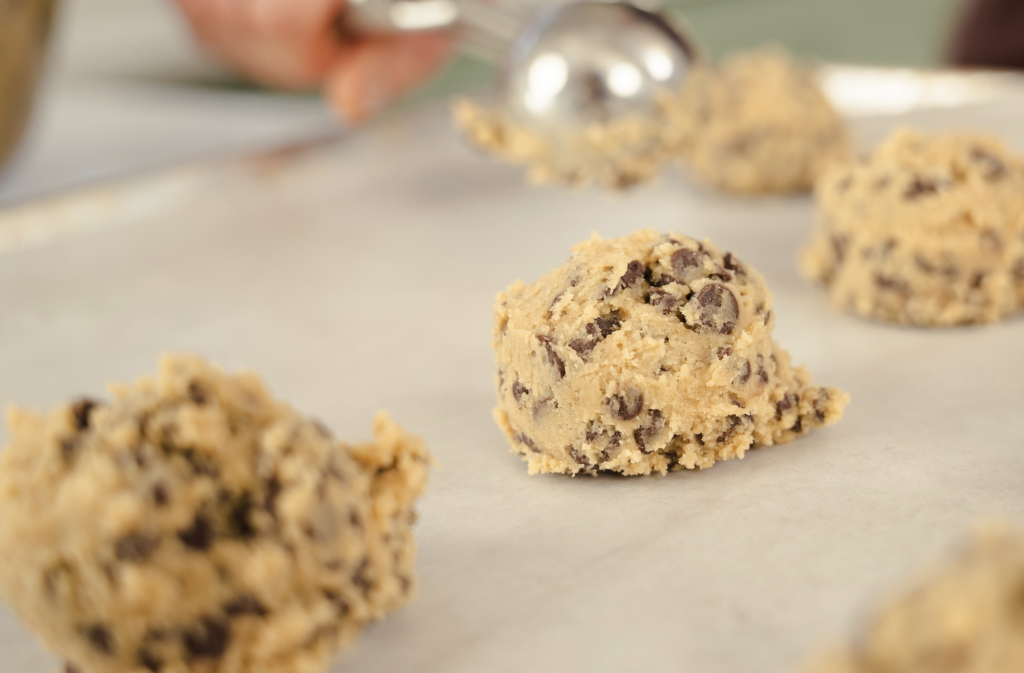 Chocolate Chip Cookies
Print Recipe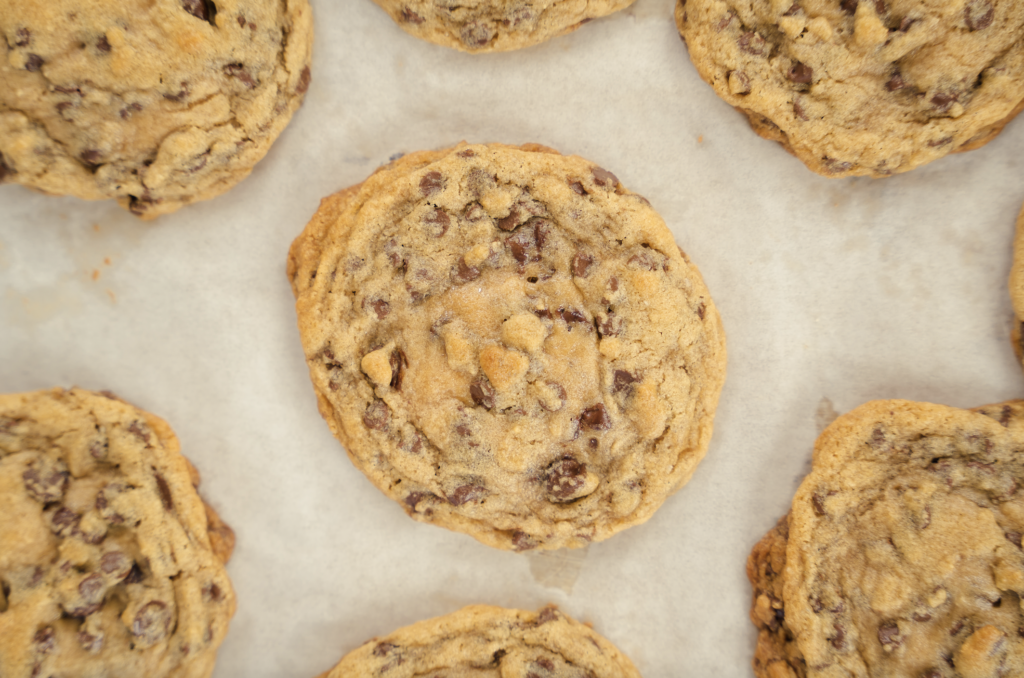 Ingredients
1

cup

butter at room temperature

1

cup

packed dark brown sugar

½

cup

granulated sugar

2

eggs

1

tsp

pure vanilla extract

2

cups

all-purpose flour

1

tbsp

baking soda

½

tsp

sea salt

1 1/2

cups

semi-sweet chocolate chips

1 1/2

cups

mini milk chocolate chips
Instructions
Preheat the oven to 375 and lightly grease 2 baking sheets with butter.

Using a wooden spoon, or stand mixer if you have one, beat together the butter and sugars until smooth. Add in the eggs and vanilla and continue to mix for 2 minutes.

Add the flour, baking soda and salt and mix until dough pulls together. Once dough is smooth fold in the chocolate chips. It should be SLAMMED with chocolate!

Take your time to create round 2 TBSP balls of cookie dough and place on the baking sheet. Try to squeeze 12 on each sheet. Place sheets in the freezer for minimum 10 minutes and up to half an hour. This is a game-changing step that can't be skipped!

Bake each sheet one at a time for 13-14 minutes. The bottoms should look nicely done while the tops still look quite raw. Don't worry, this is what you want. Trust me.

Let cookies cool on the pan for 10 minutes and then transfer to a wire cooling rack so the bottoms have a chance to cool and get crispy.

Pour a glass of milk, find somewhere in your home where you can sit in total silence and dummy these cookies. They are addictive, so be careful!
Print Recipe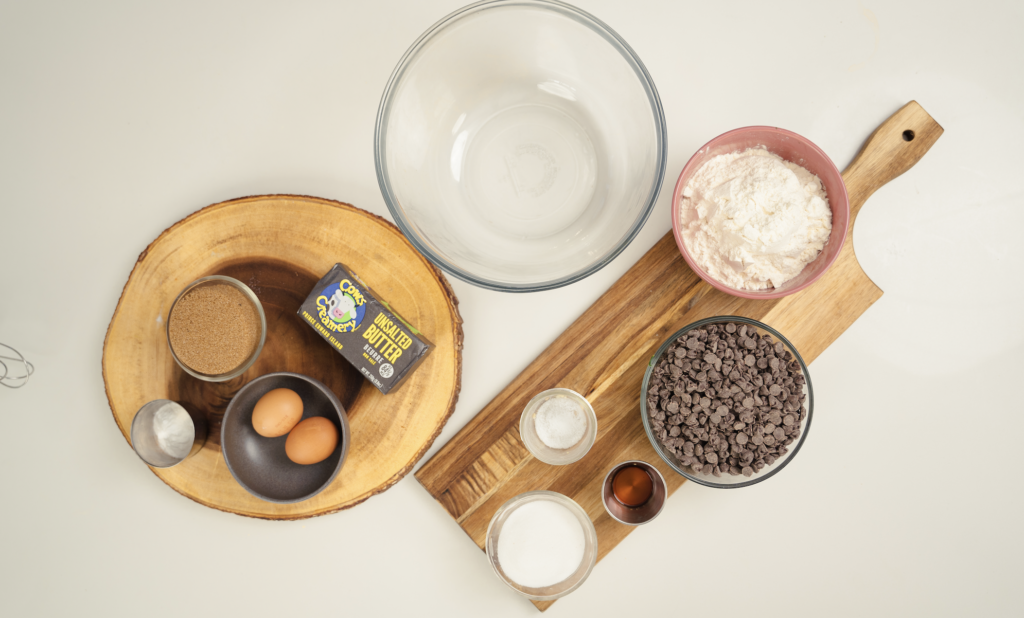 (Visited 4,368 times, 38 visits today)