If you are looking for a super satisfying grab-and-go-style breakfast, look no further than these DIY Starbuck sous vide egg bites. High in protein and high in healthy fats, this is the perfect recipe for busy people who needs an energy boost to launch the start of their mornings!
I spent a fortune at Starbucks for these simple and delicious egg bites. So I thought it would be a good idea to share how to meal prep this dish and save you some money as well.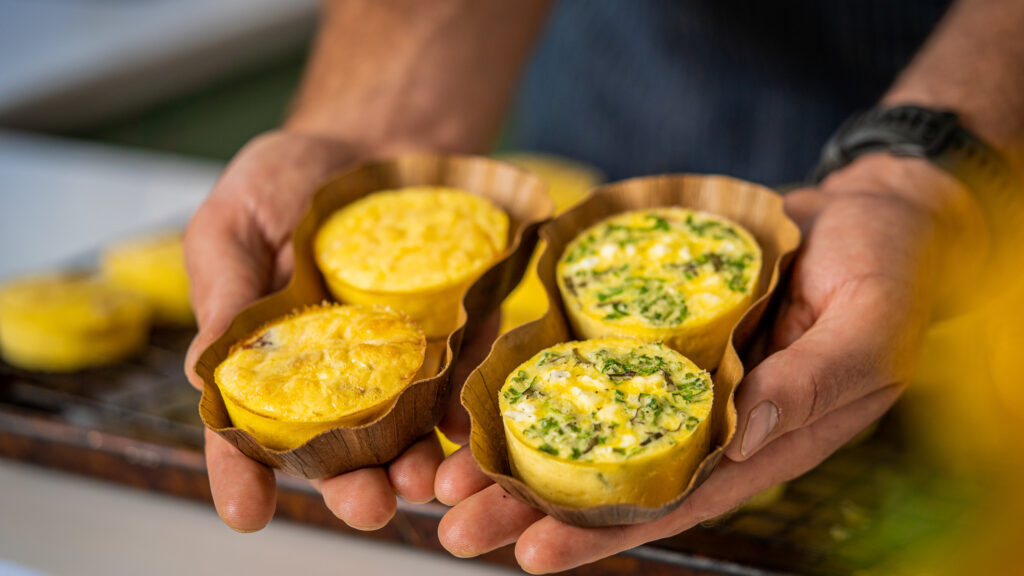 Let's Breakdown the Ingredients!
As simple as this recipe is to make at home, there is a use of one particular ingredient that is very versatile in recipes: cottage cheese.
Cottage cheese lends a tangy flavour, tons of moisture, tender texture and lots of protein to recipes. Adding cottage cheese into any recipe will help with not only the texture but helps to make it extra fluffy, which is a key part of making these Starbucks DIY egg bites.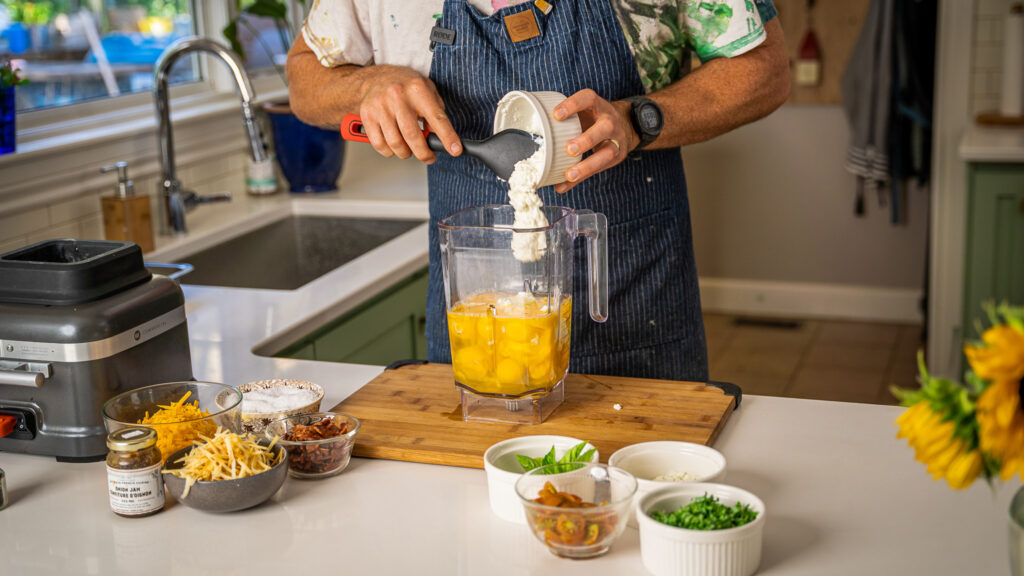 Tips for Nailing This Recipe
When making these egg bites, it is important to use full-fat cottage cheese to add structure to ensure they don't collapse.
When blending up the egg mixture, it is important to not blend at high speed to avoid incorporating too much air into the mixture, which will cause them to deflate.
When baking, using Silicone Mini Muffin Pan is crucial to this recipe. It makes cleaning and demolding the egg bites easier.
Use a 13-inch baking pan and fill it up with water to create a humid environment in the oven for the egg bites to bake.
This is your chance to get creative! You can add spinach and red pepper, bacon and cheese, sausage and roasted garlic – basically any ingredient you love.
DIY Starbucks Egg Bites
Print Recipe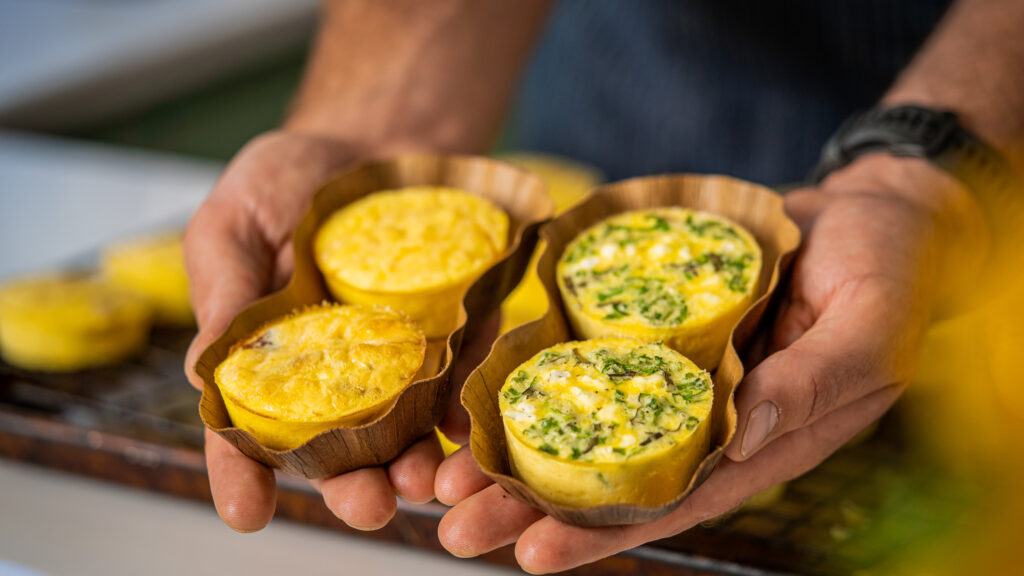 Ingredients
18

eggs

1

cup

cottage cheese

use full fat

1

cup

shredded cheddar cheese (swiss cheese is awesome too)

1

tsp

pepper

1

tsp

salt

Bacon, chives, tomatoes, whatever you want to add in! Get Creative
Instructions
Preheat the oven to 300 and place a brownie tray with water into the oven. This will create a more humid environment. Grease a muffin tin while you are at it.

Add the eggs, cottage cheese, shredded cheese, and seasoning to a food processor or blender. Blend until smooth. Be careful here not to over-blend and incorporate too much air. This can cause the egg bites to deflate.

Pour the egg mixture into the muffin cups. Fill up each cup about half way. If you want to add in bacon or any veg, do that now!

Place the muffin tin in the oven for around 30-32 minutes. You want them to be totally set.

Remove from oven and enjoy! For best results use a silicon muffin tin!
Andy's Notes
Creating moisture in the oven
In order to have the egg bites cook evenly and remain a similar texture to the ones you have eaten at Starbucks, I find it best to add a pan filled with water into the oven prior to baking the egg cups. Keep the water bath in the oven during cooking as this will create a humid environment that helps to reduce the egg cups splitting open. Place the water filled pan on the bottom rack of the oven, and then place the egg bites on the top rack. 
Get Creative!
Feel free to get creative with what you put into your egg bite. The world is your oyster!
Print Recipe
(Visited 188,229 times, 133 visits today)