These ginger pork sliders are PACKED with flavour and will be a hit at your party. The pork patties are heavily seasoned with ginger, garlic, green onions, cilantro, lemongrass, and lime zest, and they just sing. These are really, really tasty, and basically impossible to have only one!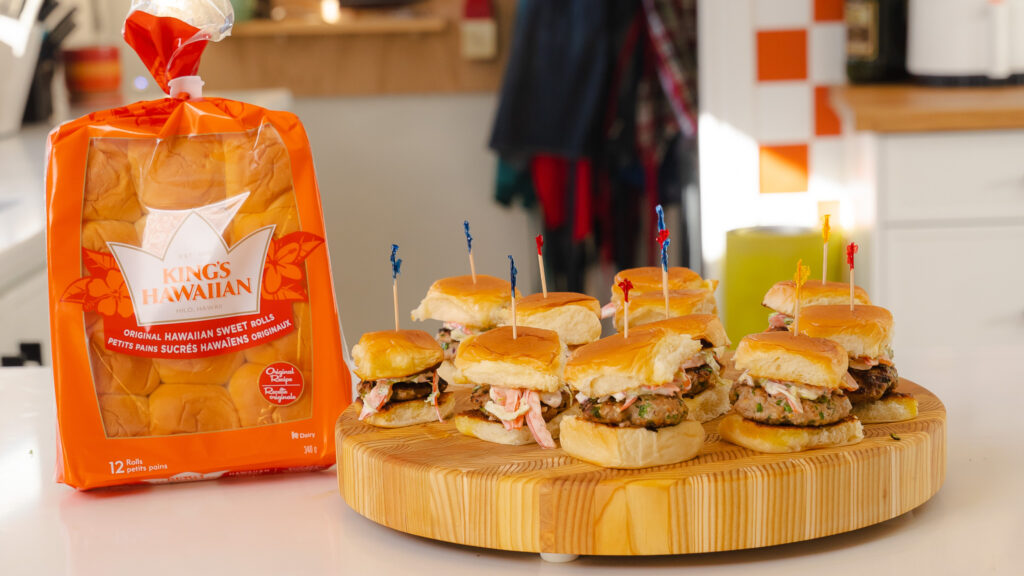 I love this pork mixture in burgers. I actually used this exact mixture when I was competing in Masterchef Canada, and I won a mystery box using this recipe! Hopefully, if the judges were impressed, your guests would be too 🙂
Let's Breakdown The Ingredients!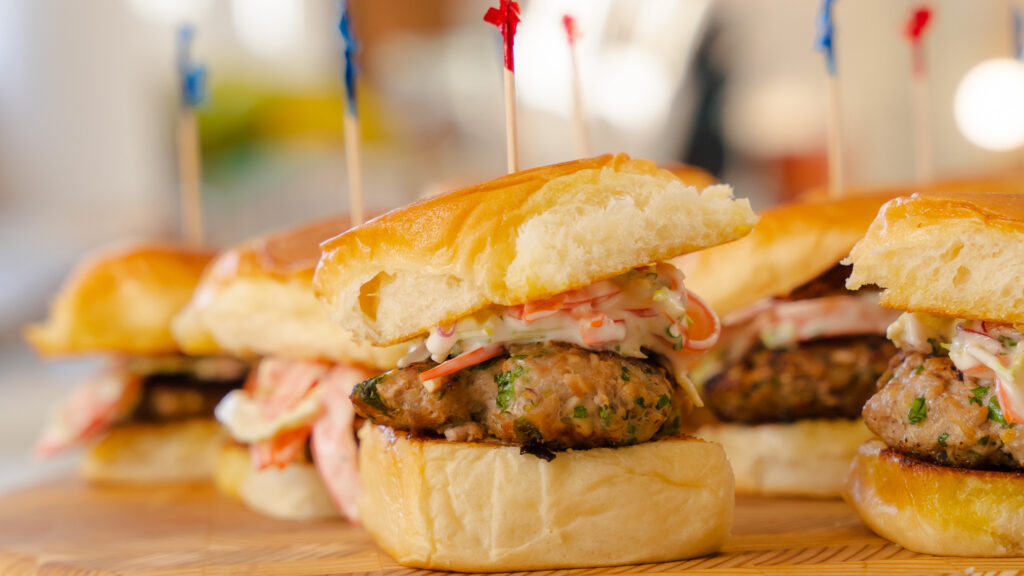 Pork Patties
These little sliders are so incredibly delicious and the perfect party size sandwiches to have at get togethers. They may be little but they are packed with a ton of flavourful ingredients!
For these sliders, I used ground pork, which has a sweeter and milder meat flavour compared to ground beef. Often times when it is cooked with other ingredients, it has a sweeter taste.
These patties are really packed with fresh and delicious flavours. I seasoned these pork patties with ginger, garlic, green onion, cilantro, lime zest, lemongrass, red onion, Thai chilli, and soy sauce.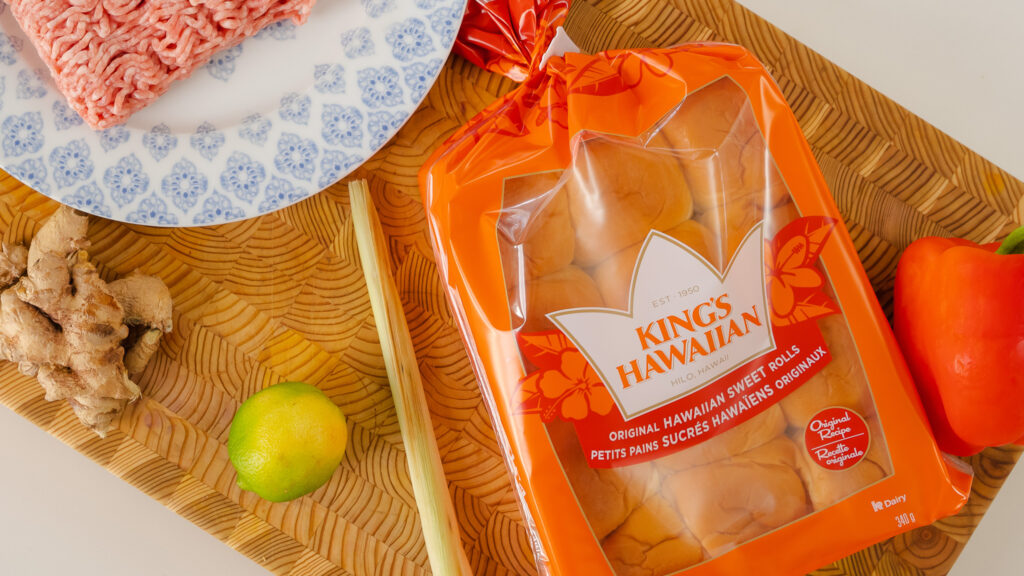 One of the main flavours in these sliders come from the ginger. Ginger has strong flavours of sweetness, spice, and pepper that really helps flavour the pork's mild taste. Along with the ginger, I also seasoned with garlic that has a similar spicy taste, with the addition of the nutty flavour when cooked.
I used green onion which has a milder taste of onion that is slightly sweet. The cilantro adds a fresh and citrusy flavour. I also used the zest of a lime for an additional citrus flavouring.
Lemongrass is an ingredient I am familar with using in my burgers (you can check out my Lemongrass Ginger Turkey Burgers recipe). It has a mild citrus flavour with a hint of ginger. It is often used as a substitution of the lemon flavour.
The red onion has a spicy to mild flavour that blends in with the other flavours in the patties. And I added a Thai chilli to give this recipe a bit of spice. They have an intense flavour that adds a fun and delicious heat and fragrance to the dish.
And lastly, I added soy sauce into the pork patties to add a sweet and salty flavour.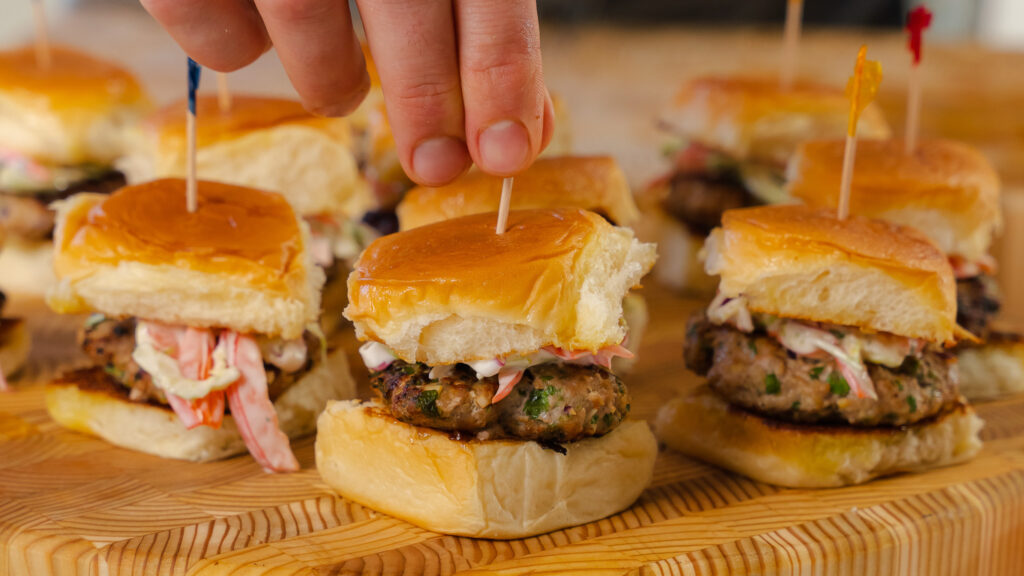 Slaw
The slaw is made with fresh and thinly sliced ingredgients of red onions, red pepper, brussel sprouts, and garlic. And is mixed in with mayo and the juice of the lime.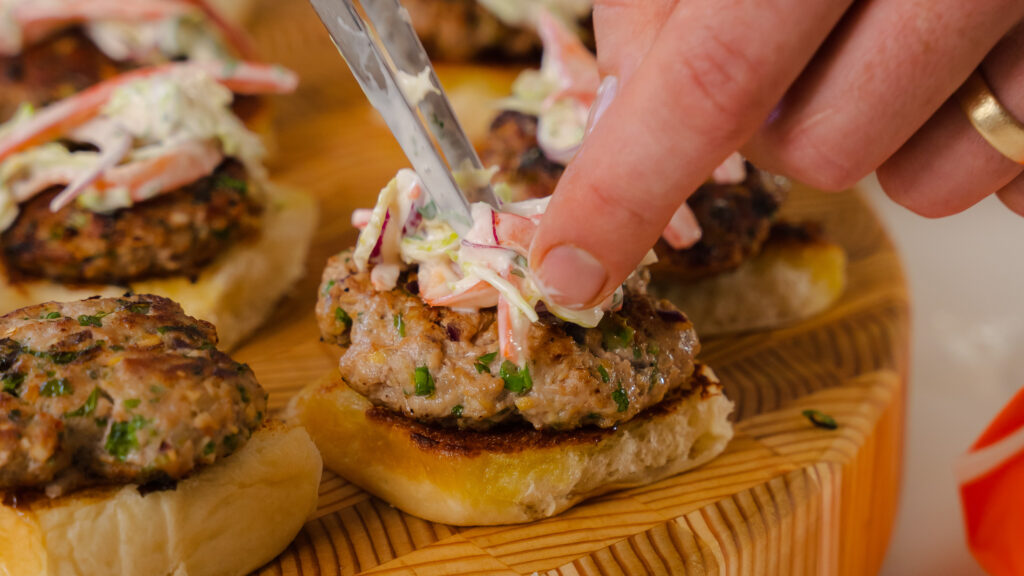 Go head and enjoy these ginger pork sliders tonight!
Ginger Pork Sliders
Print Recipe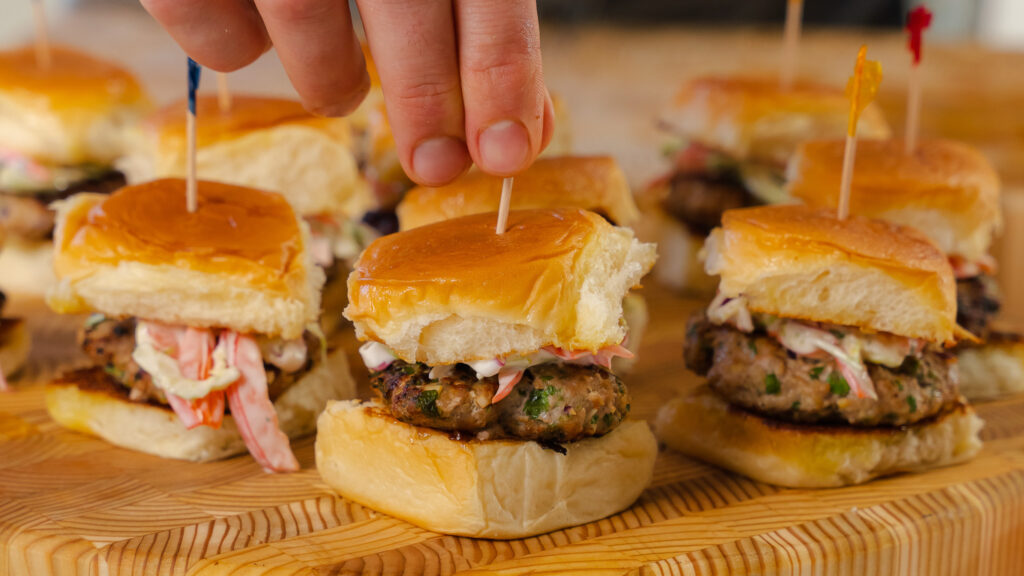 Ingredients
1

lb

Ground Pork

2

Garlic Cloves, minced

1

inch

Ginger, minced

¼

cup

Green Onions, sliced

½

cup

Cliantro, chopped

2

tbsp

Lemongrass, minced

Zest of Lime

2

tbsp

Red Onion, diced

2

tbsp

Soy Sauce

1

Thai Chilli, sliced
Slaw
½

cup

Red Pepper, thinly sliced

¼

cup

Red Onion, thinly sliced

¼

cup

Brussel Sprouts, thinly sliced

2

tbsp

Mayo

Juice of Lime

1

Garlic Clove
Instructions
In a large bowl, mix together pork, garlic, ginger, green onions, cilantro, lemongrass, lime zest, red onions, soy, and Thai chilli. Mix and then form into small burger patties.

Place a lightly oiled nonstick pan over medium-high heat. Once the pan is at temperature, place patties onto the pan and fry for about 4 minutes per side. Once cooked, remove from heat.

In a seperate bowl, mix together the slaw ingredients Feel free to add other ingredients you have in your fridge!

Slice and toast Kings Hawain slider buns. Smear a small amount of hoisin on each slider, add on the pork pattie, and top with slaw. Enjoy!
Print Recipe
(Visited 3,054 times, 1 visits today)