I have been seeing smash burgers pop up on so many restaurant menus, so I thought it would be fun for us to make some at home! Nothing complicated about this classic burger. No special equipment needed and it will absolutely cure your burger cravings!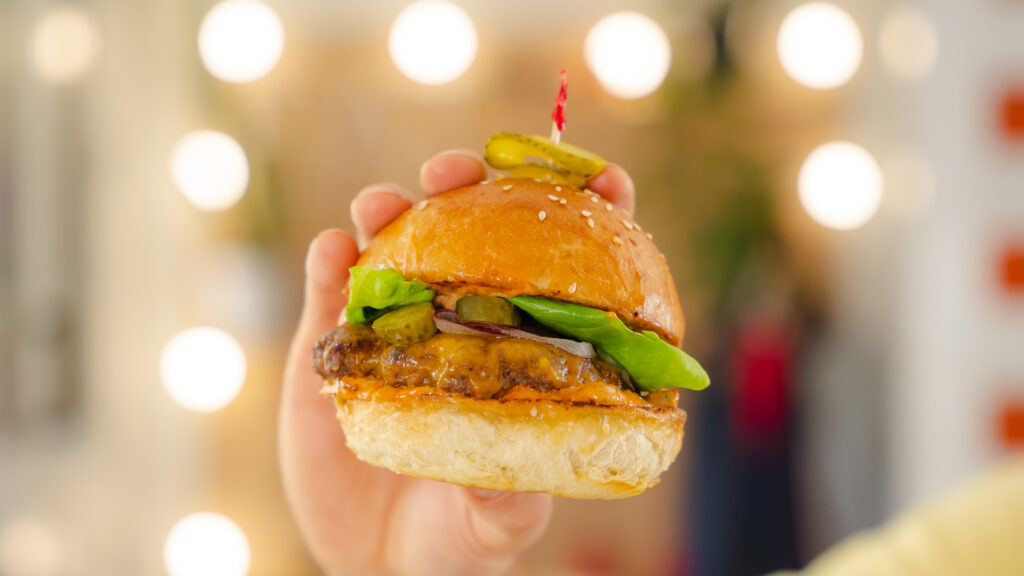 What is a smash burger?
What is a smash burger? Great question! Smash burgers are made by forming the ground beef into balls then pressing the beef with a burger press (or a large spatula and a wooden spoon like i did) into a thin patty as soon as they hit the pan. This creates extra browning and flavour on the outside while maintaining the patty's juiciness. Think old school diner style burger. That's what we are chasing!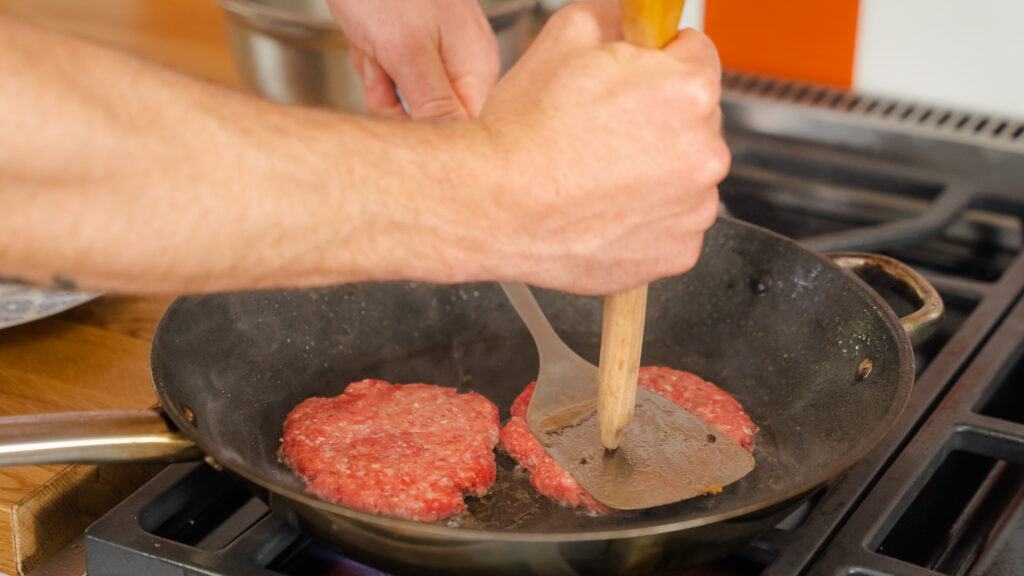 The smash!
In most restaurants they would have a burger press tool that makes this a bit easier to do. I have always just improvised by placing a spatula onto of the beef ball and pushing straight down with a wooden spoon. The goal is to really squish the burger really flat so there is lots of surface area. If your pan is nice and hot you should get some great colour!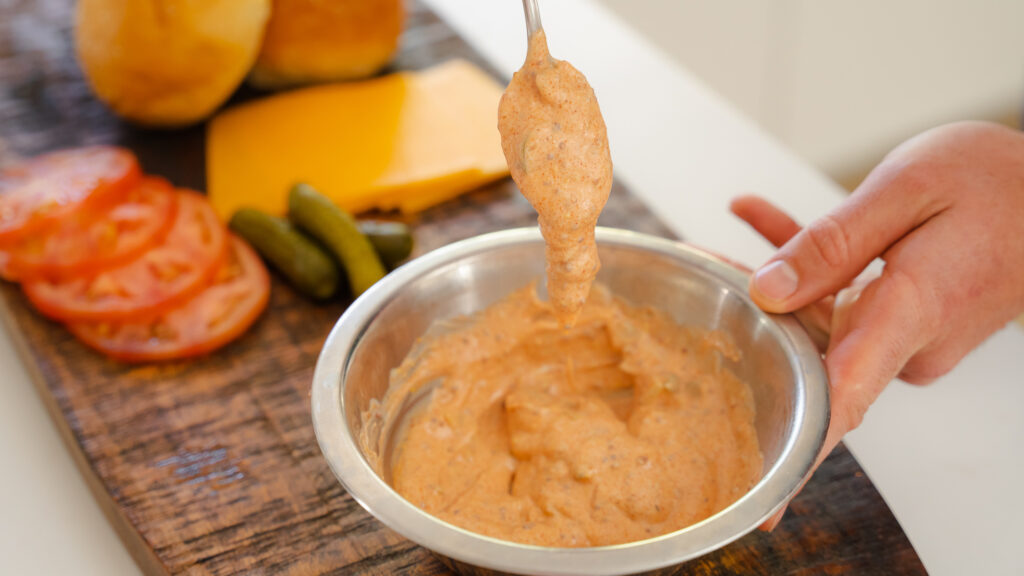 The sauce!
There are many versions of burger sauce that can range in flavour. I kept things pretty simple here by using classic fridge staples. Mayo, ketchup, grainy mustard, smoked paprika, garlic powder, and diced dill pickles. You could also feel free to add in hot sauce, onions, yellow mustard or any secret ingredient you like. That's the fun of making burgers! Make it your own!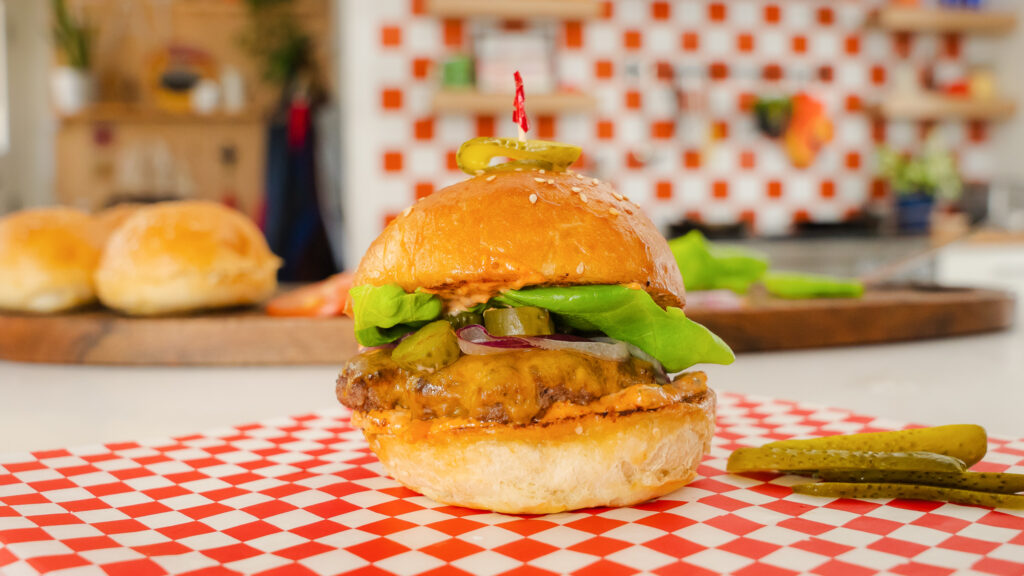 Smash Burgers
Print Recipe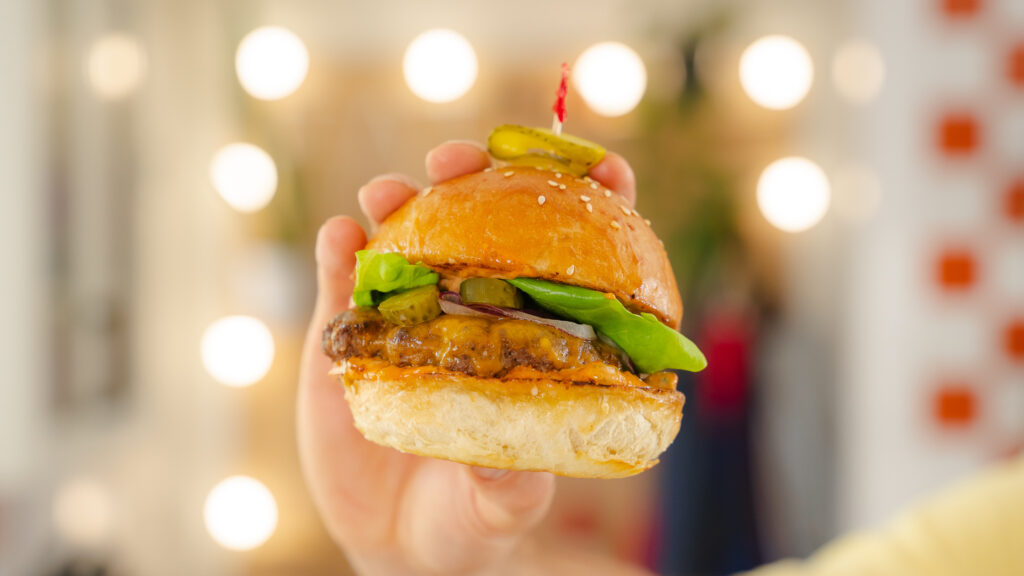 Ingredients
Burger patties
1

lbs

medium ground beef

Get the good stuff!

2

tsp

salt

1

tbs

ground pepper
Burger Sauce
1/2

cup

mayo

1 1/2

tbs

ketchup

1 1/2

tsp

Grainy mustard

1

tsp

smoked paprika

1

tsp

garlic powder

1

Dill pickle, diced
Burger Add ons
5

Buns

1

cup

shredded iceberg lettuce

1/2

red onion, thinly sliced

5

slices

cheddar cheese
Instructions
In a bowl mix together beef, salt, and pepper. Roll the meat into palm sized balls. I was able to make 5 equal sized beef balls out of 1 lbs of beef. Place on a plate and pop into the fridge until you are ready to cook.

In a bowl mix together all of the ingredients for the burger sauce. Place in fridge until ready to serve.

Place a pan over medium high heat and remove beef from fridge. Once pan has reached temperature drop the beef ball into the center of the pan. If you do not own a burger press, place a spatula on top of the beef ball and using a wooden spoon push down to smash the burger. You want to press the patty flat to create lots of surface area. Allow the patty to fry for around 3 minutes or until a deep crust forms. Next, flip the burger patty and lay down the cheese. I like to drop a tablespoon of water into the pan and then cover the patty with a metal bowl. This helps the cheese melt!

Fry all burger patties. Once this is done, build your burgers! Toast your buns and dress them as you like! Don't go shy on the burger sauce!
Print Recipe
(Visited 10,479 times, 3 visits today)