Hosting can be stressful, but it doesn't need to be. I am all about finding hacks to make hosting easier. These Mason Jar Strawberry Short Cakes are incredibly easy to whip together, they stay fresh in the fridge for days, and there is little clean-up. My kind of dish.
Now there is nothing fancy about this recipe. This is more a hosting hack than it is a from-scratch recipe. I give options for using store bought ingredients, or if you are adventurous you can make everything from scratch.
Mason Jar Strawberry Lemon Short Cakes
Print Recipe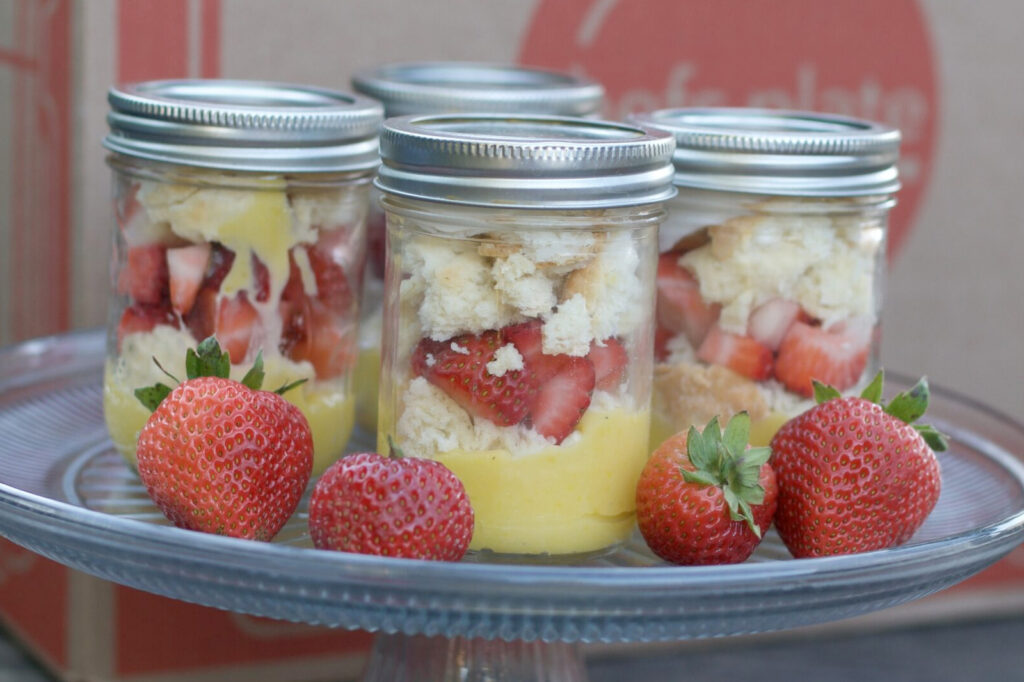 Ingredients
2

cups

sliced fresh strawberries

1

cup

lemon curd (homemade or store bought)

1

cup

maple whip cream (1 cup whipping cream + 1 tsp vanilla + 2 tbs maple syrup)

3

homemade or store bought tea-biscuits
Instructions
Make sure you have all of the ingredients right in front of you. If making the lemon curd, tea biscuits from scratch, make sure you give them enough time to fully cool before assembling the mason jars.

If making the maple whipped cream, pour 1 cup of cream, 1 tsp of vanilla, and 2 tbs of maple syrup into a bowl of a mixer. Mix until stiff peaks form in the cream.

Grab your mason jar and begin assembling. First in is one scoop of lemon curd, followed by fresh strawberries, crumbled tea biscuit, then maple whip cream. Screw on the top of mason jar and you are good to go! Easy Peasy!
Print Recipe
(Visited 5,896 times, 1 visits today)