This homemade 3 ingredient mini egg ice cream hack is going to blow your mind. Incredibly easy to make, 3 ingredients, no churning, honestly fail proof. You have to try this!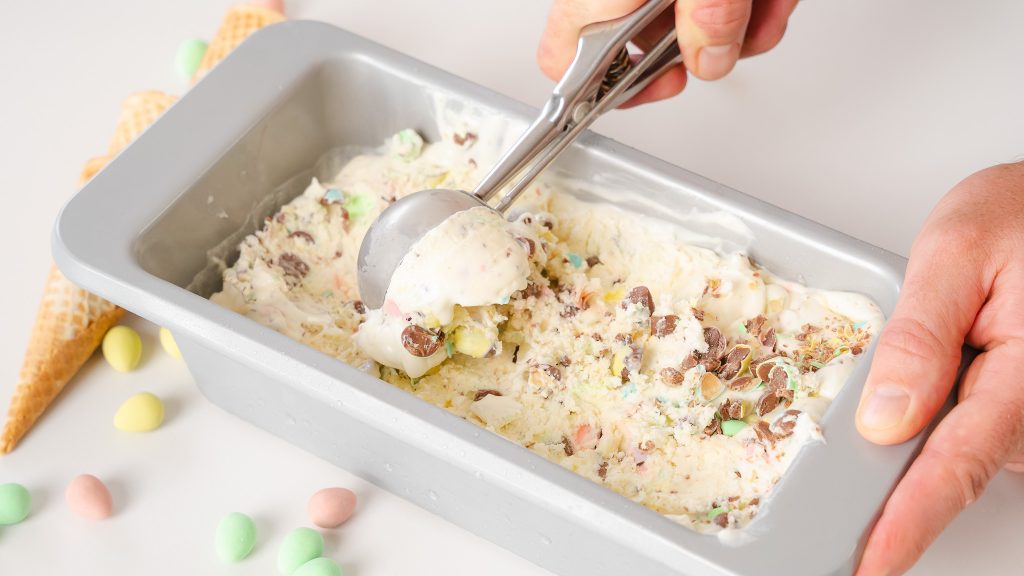 My favourite treat is absolutely ice cream, and I am obsessed with mini eggs every season the hit the shelves. Combining these two loves just makes so much sense. I had one of my best buds ask me the other day if I have ever heard of mini egg ice cream, and I hadn't which got my wheels turning!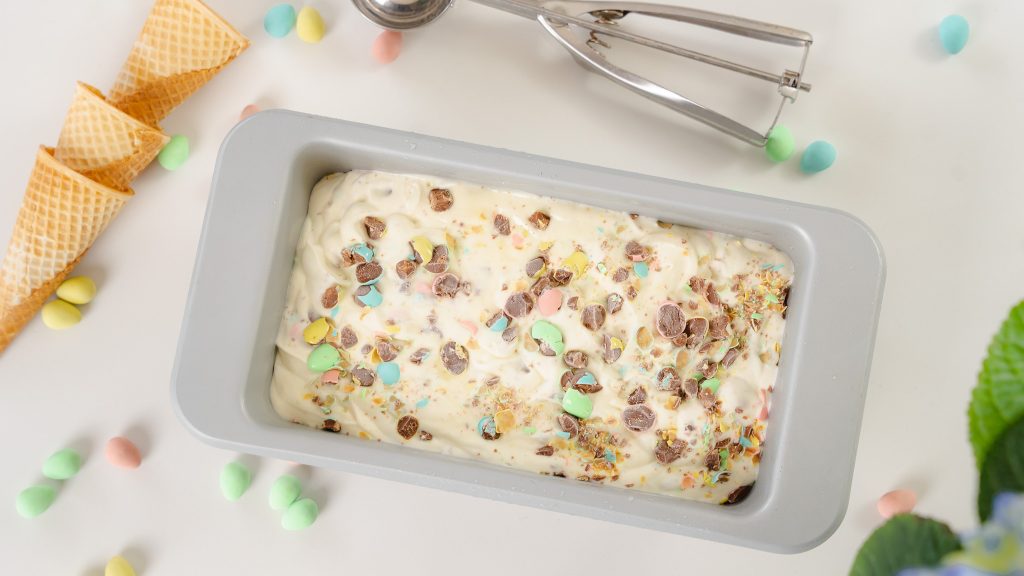 No churn ice cream
Making no churn ice cream is super simple. All we need to do is whip up some whip cream, fold in a can of condensed milk, and then add in the crushed up mini eggs. From there you simple pour the mixture into a loaf pan and then chuck it in the freezer for 5 hours or over night. That is it! This is amazing served on a cone, in a bowl, or even as an ice cream cake!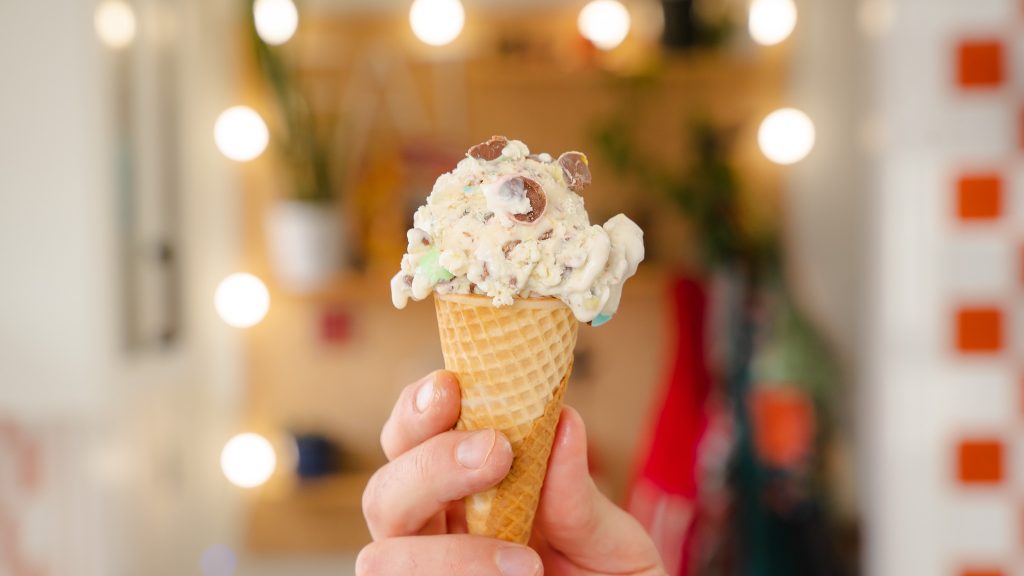 This recipe is basically fail proof. The only place you can get tripped up is if you over whip the cream and turn it into butter. You are aiming for firm stiff peaks for the whip cream. Be gentle when folding in the condensed milk and mini eggs to not push out all of the air, but that is it!
This is a great recipe to make with kids and there are infinite flavour combinations to play around with! Happy ice cream making!
Other fun desserts you may enjoy!
Easy Mini Egg Ice cream
Print Recipe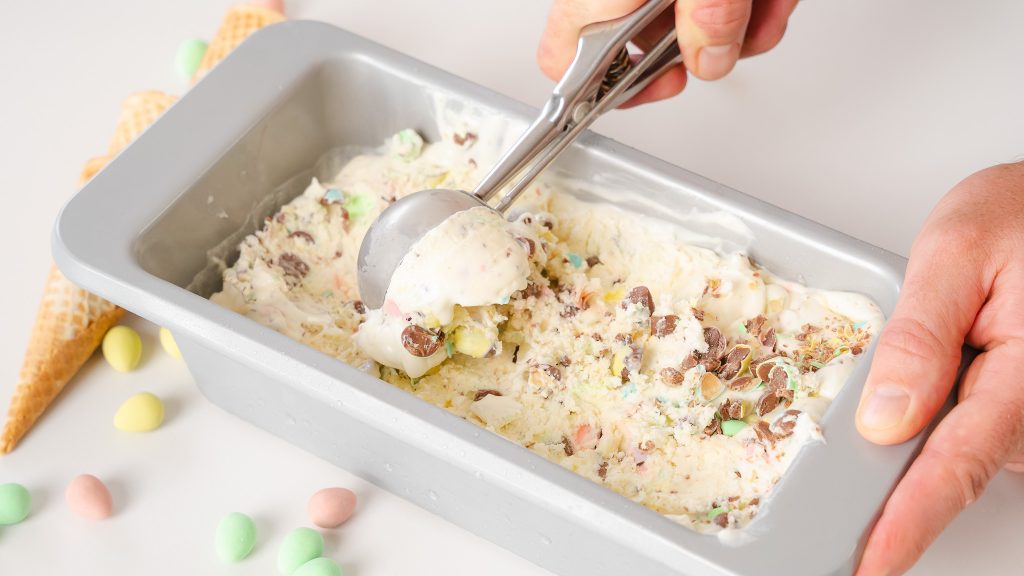 Ingredients
2

cups

Whipping cream (35% cream)

1

can

sweetened condensed milk

2

cups

mini eggs, crushed

1

tsp

vanilla
Instructions
Pour cream and vanilla into a bowl and using a stand mixer affixed with a whisk attachment or hand mixer, whip the cream until it forms stiff peaks. Around 4 mins.

Once cream has thickened, pour in the can of condensed milk and whip on slow for another 30 seconds.

Now pour in the crushed mini eggs and fold (mix) everything together with a spatula. Don't go to fast here as you don't want push the air out of the cream.

Pour mixture into a loaf pan and fire it into the freezer for 5 hours or for best results over night. Thats it! Scoop and enjoy!
Print Recipe
(Visited 5,280 times, 6 visits today)