When it comes to prepping for a weekend party, you're not going to find a simpler and more crowd pleasing recipe. These Oven Baked Crispy Potatoes have it all; salty, fatty with crispy edges. This is going to be a huge hit at the next family gathering. Lets get into how to crush this one!
The crunch is key.
When your prepping these Oven Baked Crispy Potatoes, there's a few things you have to nail to make sure you get the mouthwatering crunch. Follow along and you wont stop making this!
Keep your skins on- We want to make sure you're using potatoes that have no exposed centres. When you boil them you want as little water to be absorbed into the potato. When a potato is boiled in water it can soak up a ton of water, making it very soft, bland and sad.
Make sure the water is salted- We want to make we season at all the important steps of cooking
Make sure your potatoes are properly cooked… but not too cooked- When your boiling your potatoes don't allow them to over cook and start falling apart.
The perfect amount of pressure- When you crush your boiled potatoes, apply enough pressure to flatten but don't flatten to the point of a potato chip. About 1/8th of an inch thick. Here's a good example of a spatula to use!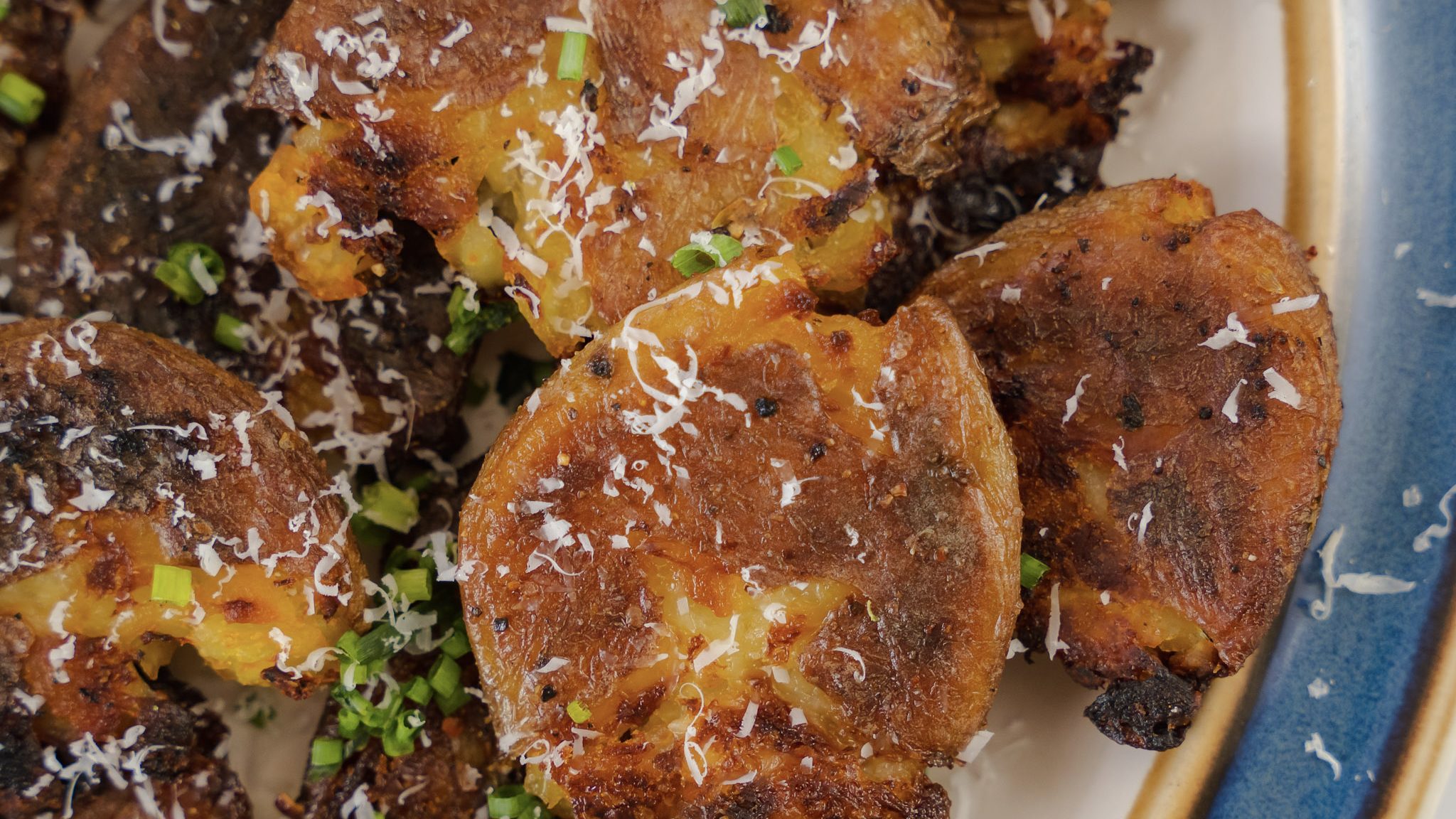 The dips important too!
Here's a few other recipes from our blog that we think go smashingly well with these Oven Baked Crispy Potatoes.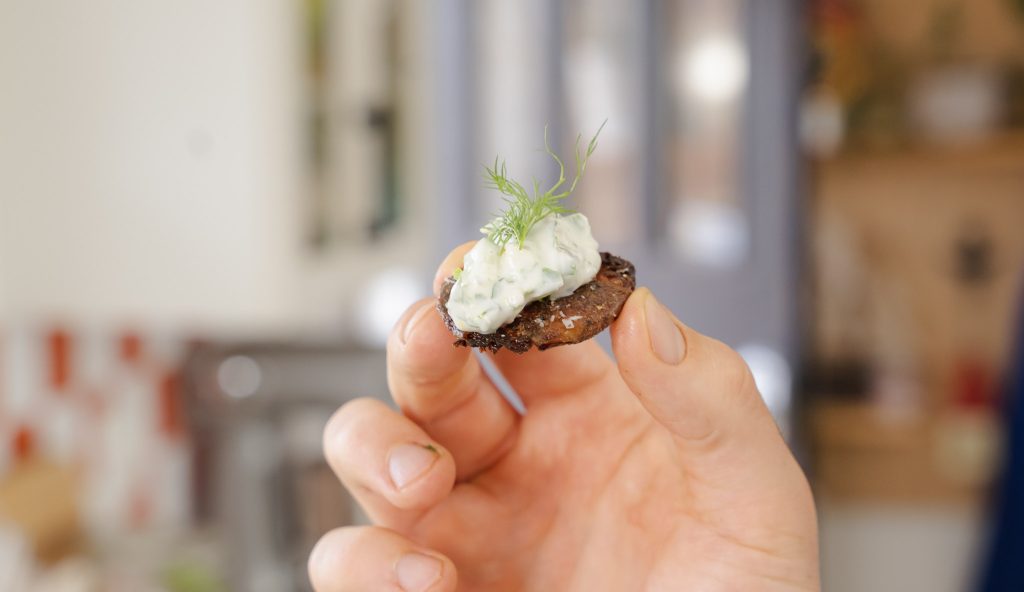 Oven Baked Crispy Potatoes
Print Recipe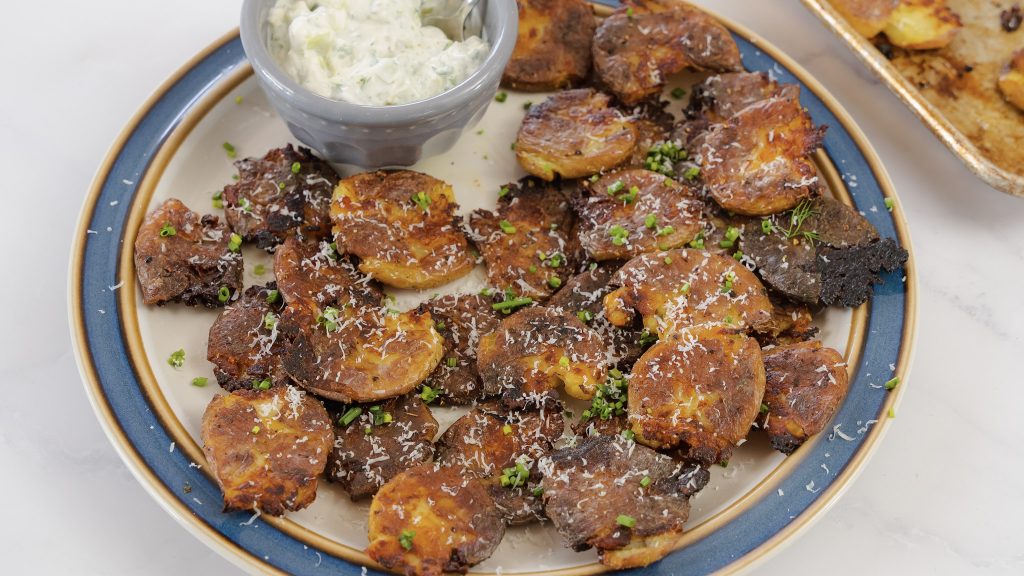 Ingredients
4

cups

Mini golden potatoes

2

tbs

Olive oil

1

tsp

Salt

1

tsp

Black pepper

1

tsp

Garlic powder

1

tsp

Dried oregano

1/2

cup

Parmesan

Finely grated

1/4

cup

Fresh herbs

Parsley, chives, whatever you have
Instructions
In a pot of boiling water, cook potatoes until tender. About 15-20 mins.

Once boiled, remove from water and place on a large baking sheet. Toss with olive oil, salt, pepper, garlic powder and oregano.

Using the back of a spatula, or flat bottomed glass, squish the potatoes to about 1/8th of an inch.

Place in heated oven and bake for 10 min or until golden brown.

Remove from oven and serve with finely grated parmesan and chopped herbs.
Print Recipe
(Visited 2,411 times, 2 visits today)