One of my all-time favourite party snacks, Bacon wrapped scallops! These savoury, crispy, absolutely delicious bites are the perfect hor d'oeuvre to serve to your guests. They will absolutely love these.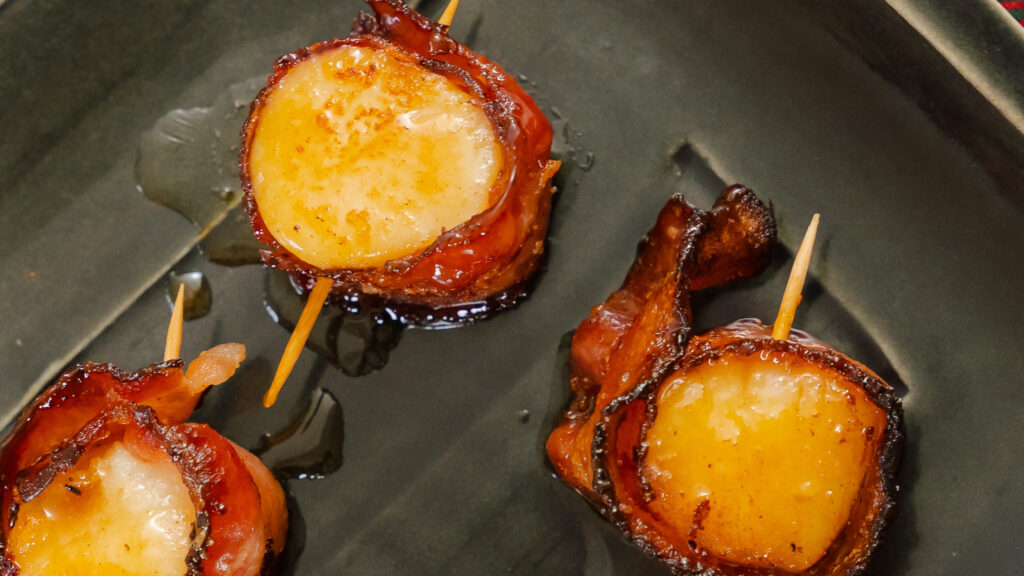 Let's Breakdown The Ingredients!
Seafood is one of my favourite ingredients to cook with! There are a ton of seafood that you can explore the different flavours of, and I did just that with this bacon-wrapped scallop.
The main ingredient of this recipe is scallops, which is a type of shellfish similar to clams and oysters. It has a sweet and buttery taste and an amazingly soft texture. Scallops are one of the healthiest foods out there as it is made up of 80% protein and low in fat.
There are tons of different bacon out there, but I decided to use maple bacon for this recipe. It adds a sweet flavour to the smokey, salty bacon, which gives it a delicious sweet and savoury flavour.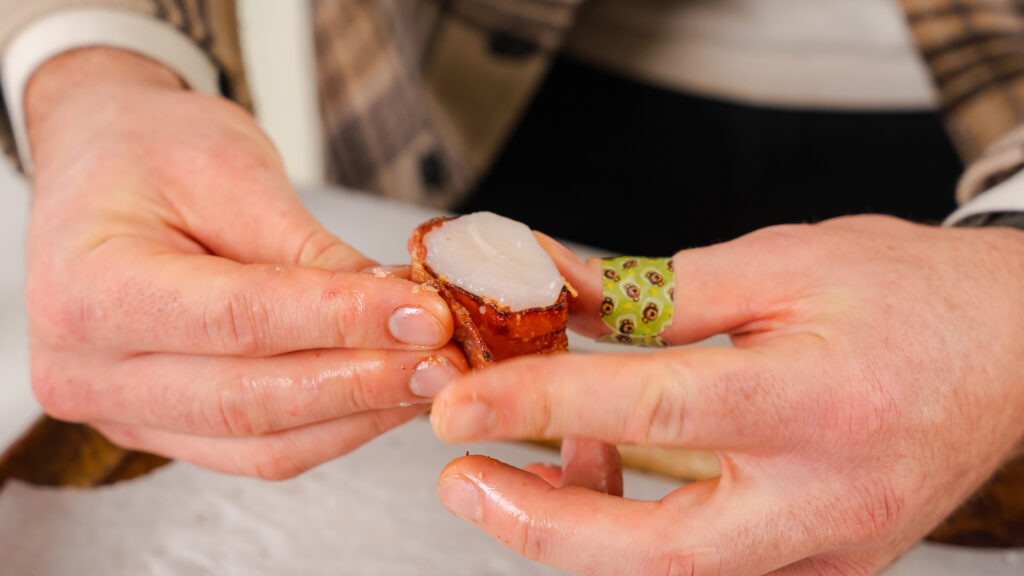 Flavouring
This recipe is really simple, and I only used 3 ingredients to add a caramelized and citrusy flavour to the dish. I used butter, brown sugar, and freshly squeezed orange juice.
For this sweet sauce, I melted butter and brown sugar together to get a beautiful caramelized sauce. And I also used freshly squeezed orange juice, which helps enhance the flavour and sweetness.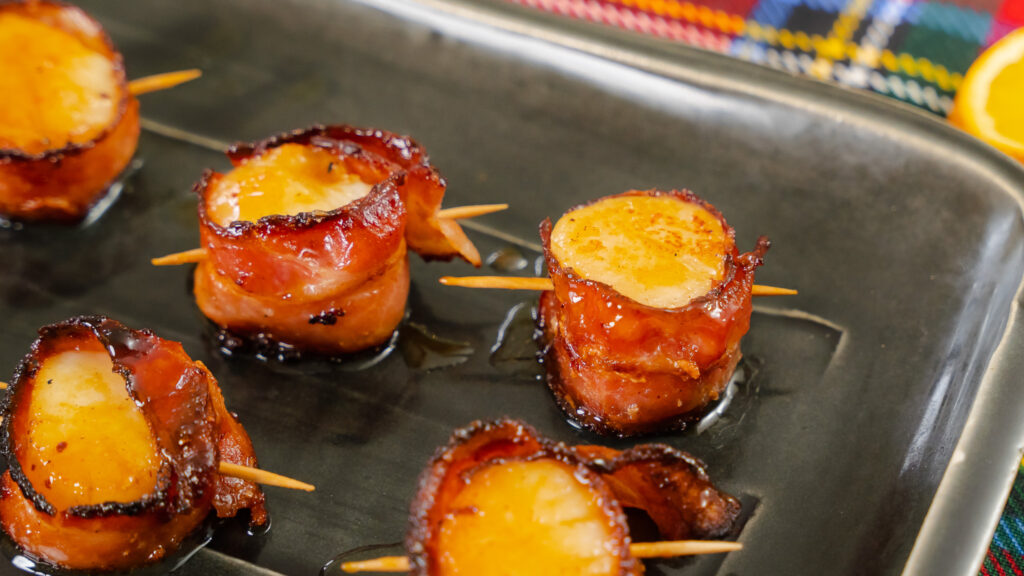 Make these delicious bacon-wrapped scallops today!
Bacon Wrapped Scallop Recipe
Print Recipe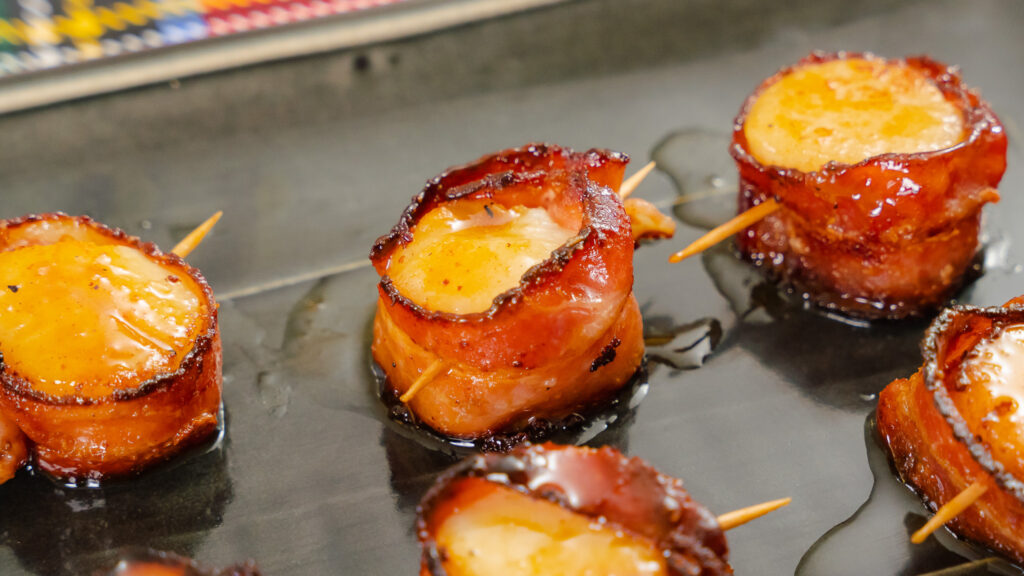 Ingredients
20

Scallops, thawed and abductor tendon removed

20

slices

Maple Bacon

1

tbsp

High Smoke Point Oil (canola, grape seed, avocado seed)

1 ½

tbsp

Butter

1

tbsp

Brown Sugar

2

tbsp

Freshly Squeeze Orange Juice

20

Toothpicks
Instructions
In a pan over medium heat cook maple bacon until it is cooked but not crispy. You need it to be still able to wrap around the scallop. Cook it ¾'s the way to crispy.

While the bacon is cooking, pat the scallops dry with paper towel and season with salt.

Once bacon is cooked, drain off the fat, wrap the bacon tightly around the scallops, and secure with a toothpick.

Place a clean pan over medium high heat and pour in 1 tbs of high smoke point oil. Once oil is hot lay in the bacon wrapped scallops into the pan. Be sure not to overcrowd the pan.

Allow the scallops to sear for about 2 minutes per side.

Before removing the scallops from the pan, move them all to one side of the pan and then add the butter, brown sugar, and orange juice. Allow the sugar to melt and then spoon the butter sugar orange mixture over the scallops.
Print Recipe
(Visited 2,382 times, 1 visits today)