This savoury, sweet side dish will turn even your brussel sprout haters into major fans! A perfect mix between a veggie side dish and stuffing, I hope this fun side dish makes its way onto your holiday dinner table! 
Let's Breakdown The Ingredients!
This is a really fun side dish. It's sweet and savoury, and you will be returning for seconds! Best of all, it's made with only 5 simple ingredients.
I think brussel sprouts get a bad reputation, but once you learn how to cook them in a way you love, you won't get enough of them! One of my favourite ways to cook brussel sprouts is to make sure they get crisp and delicious, like my recipe in Restaurant-Style Miso Maple Fried Brussel Sprouts.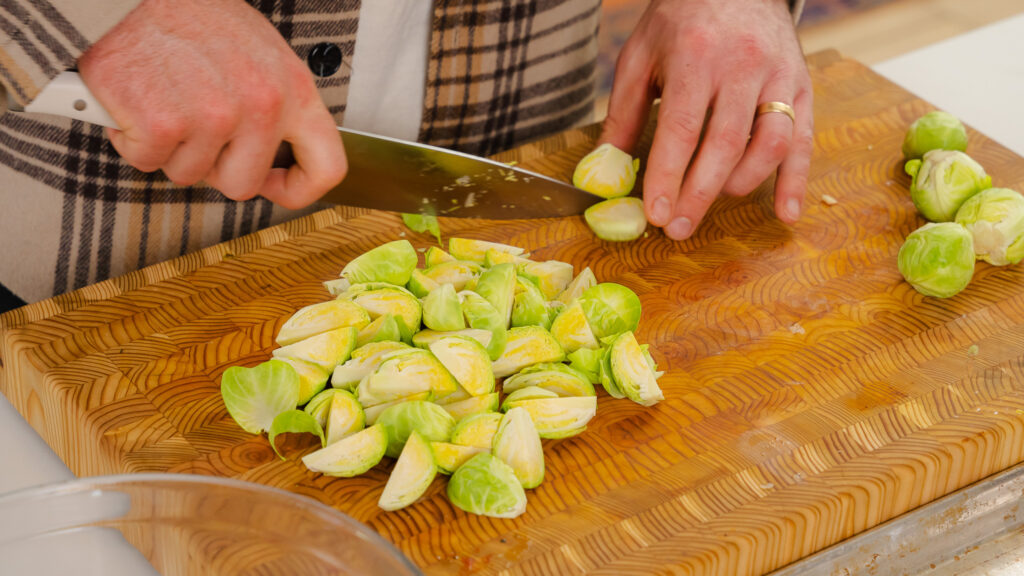 Brussel sprouts are similar in taste and resemble mini cabbages but a bit milder. They have a sweet, nutty, and smokey flavour and have a great crunch on the outside and soft on the inside.
The protein in this side dish is in the form of sausage. Most sausage meat is made from pork, but you can find sausages made from about just any cut of meat! They usually add a spicy and salty flavour to any dish they are in.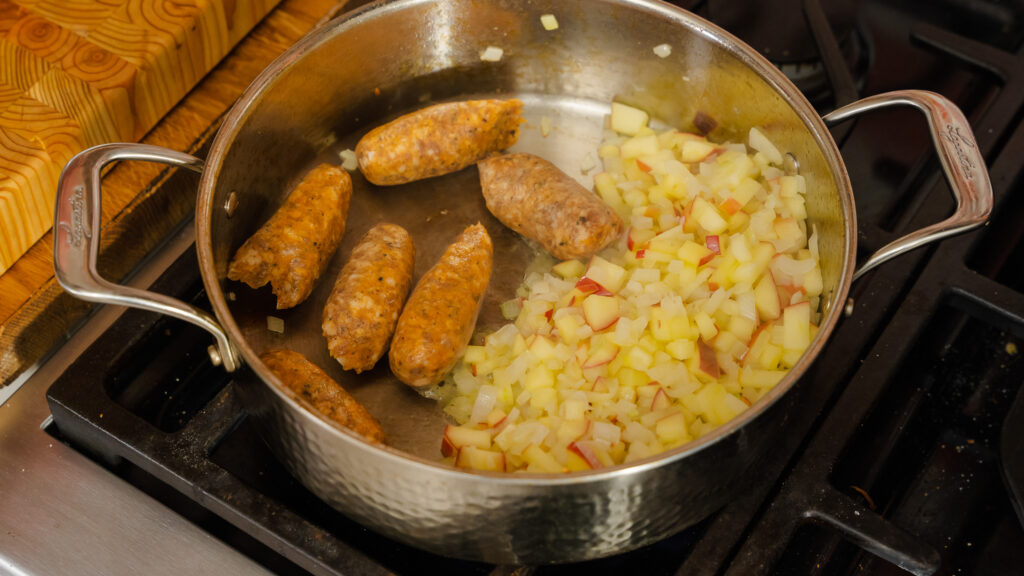 To give this recipe its sweetness, I added an apple that adds a sweet and tart flavour.
To add bit more flavour, I added yellow onion and garlic. Yellow onions are great for cooking since they have a strong but mild onion flavour that isn't overpowering. They are a bit sweet and have an amazing caramelization when cooked. And the garlic cloves add an amazing pungent and slightly spicy aroma.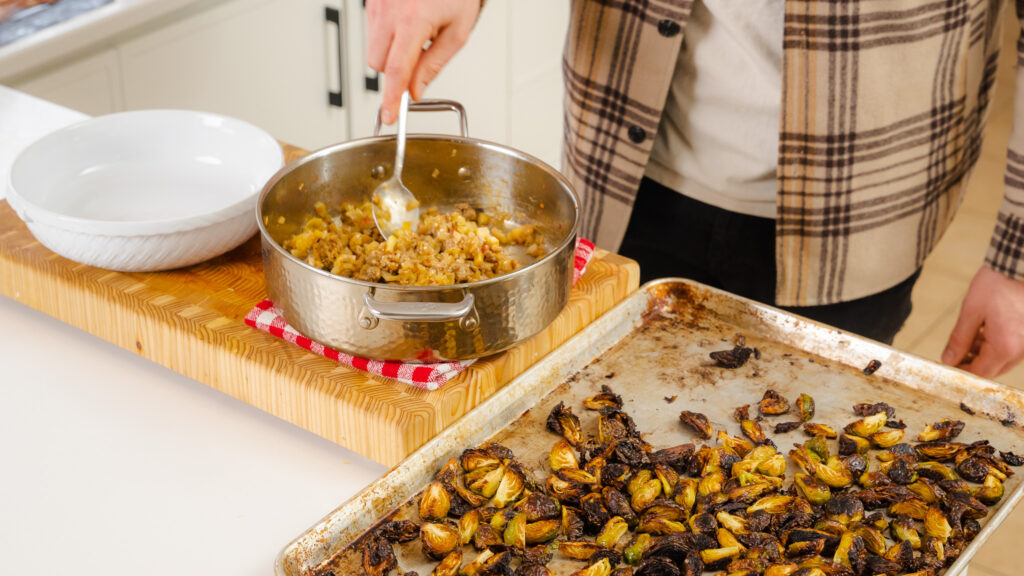 Brussel Sprouts Apple Sausage
Print Recipe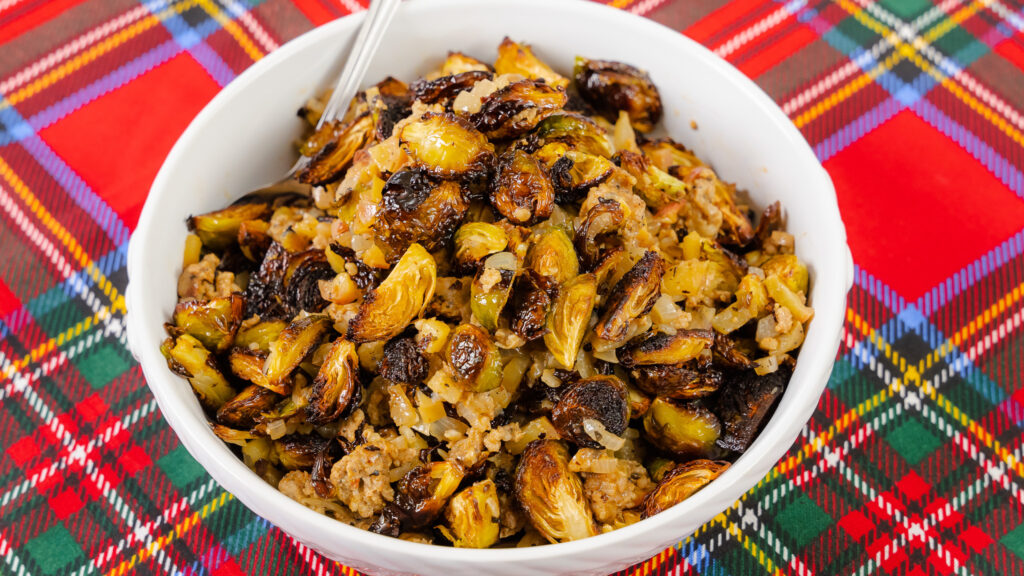 Ingredients
5-6

cups

Brussel Sprouts, Quartered

1

Yellow Onion, diced

1

Apple, diced

2

Garlic Cloves, minced

4

Sausages, removed from casings
Instructions
In a bowl, toss quartered brussel sprouts in olive oil and season with salt. Toss brussel sprouts onto baking sheet and back for 25-30 minutes or until deep golden brown.

While the brussel sprouts are baking, place a lightly oiled pan over medium heat and once temperature has been reached drop in the onions, garlic, and apples. Saute for 5 minutes while stirring occasionally. You don't want the onions to take on any colour, you just want to sweat them out.

After 5 minutes, move the onion and apple mixture to one side of the pan and add in the sausage meat removed. Brown the sausage meat and then you can turn off the heat.

Once the brussel sprouts are done roasting, mix together sausage apple mixture with brussel sprouts. Season to taste and enjoy!
Print Recipe
(Visited 2,123 times, 1 visits today)