Satisfy your sweet tooth with this nutritious, crave-able chocolate chip baked oatmeal using only ingredients you can feel really good about eating. Basically this is a good-for-you cake recipe that you can eat for breakfast. Who doesn't want cake for breakfast?!?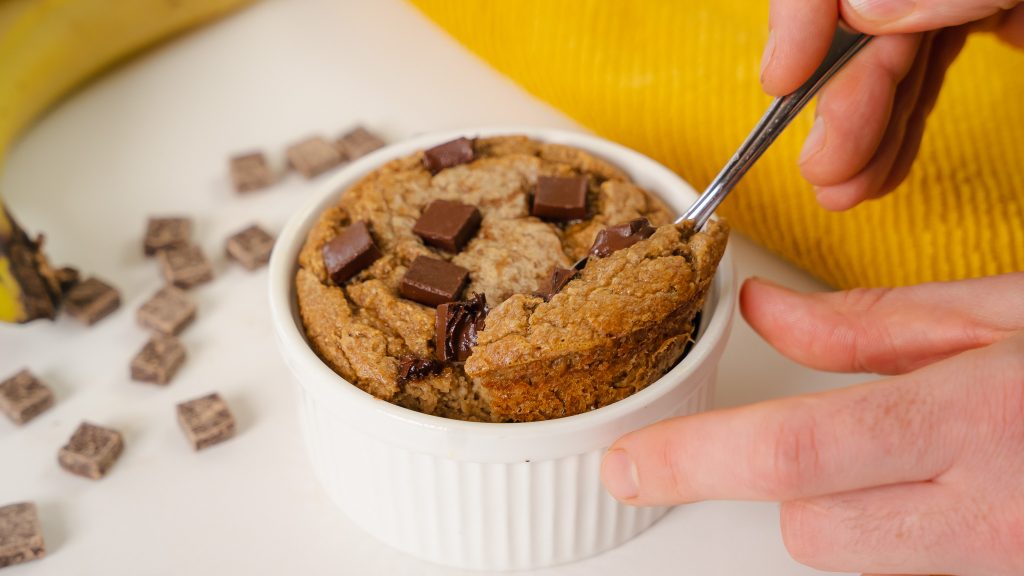 A while ago baked oatmeal started trending on Tiktok and people lost their minds and I wanted to see what the fuss was about. This baked oatmeal is actually quite fun. It is basically a cake, that tastes like a bowl of oatmeal. What is also cool about this recipe is you can take it in a million different directions flavour wise. Whether you choose to do a chocolate peanut butter, strawberry, spiced apple, or a birthday cake, in the end, you will love this amazing creation. All you need is some base ingredients which are oats, bananas, eggs, and milk. You can then get creative with your additions like a hint of peanut butter, some cocoa powder, a bit more sweetness by adding some honey or maple syrup. These Chocolate baked oats are perfect any time of the day, but are especially satisfying first thing in the morning.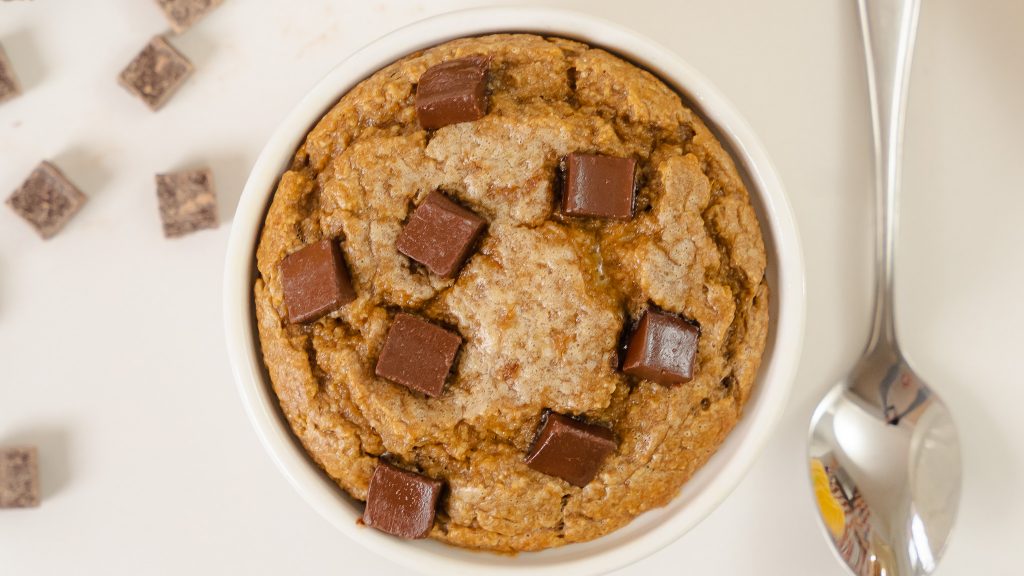 Let's breakdown the ingredients
Old Fashioned Oats – These are the best oats to use as they are sturdy enough to hang in the first for a while without totally disintegrating.
Banana- Have some sketchy bananas? Good! The brown bananas have more flavour.
Milk- Any kind will do. 
Egg
Vanilla
Maple Syrup or Honey
Baking Soda
Salt
Chocolate Chips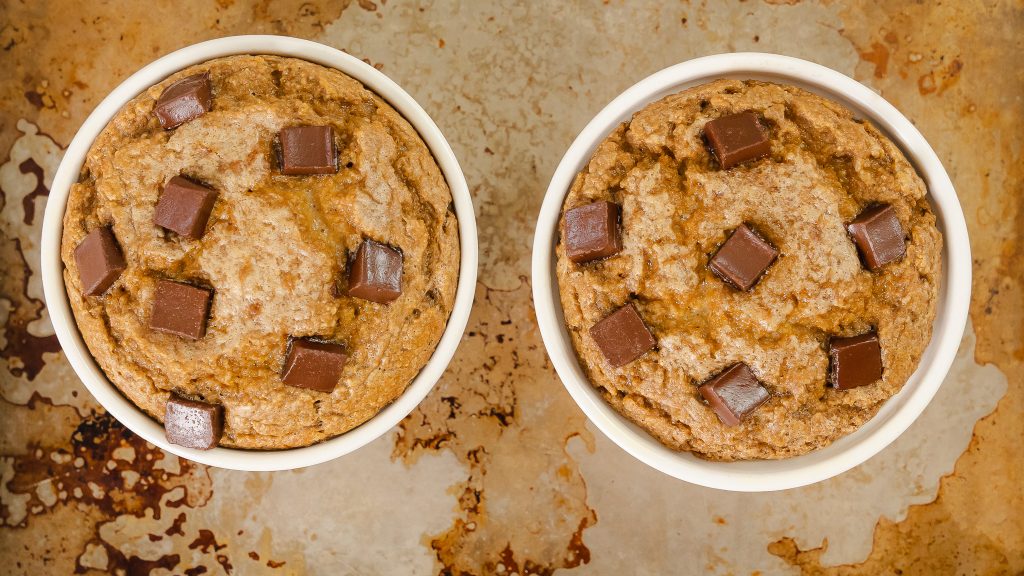 How to make this chocolate chip baked oatmeal
All you need to do to make this recipe is toss all the ingredients into the blender, minus the chocolate chips. From there, blend the ingredients together until smooth. Prepare a heat safe ramekin and pour in the batter about 2/3rd's of the way. Top with chocolate chips and then place into the oven and allow to bake for 30-35 minutes. Remove, allow to cool and enjoy!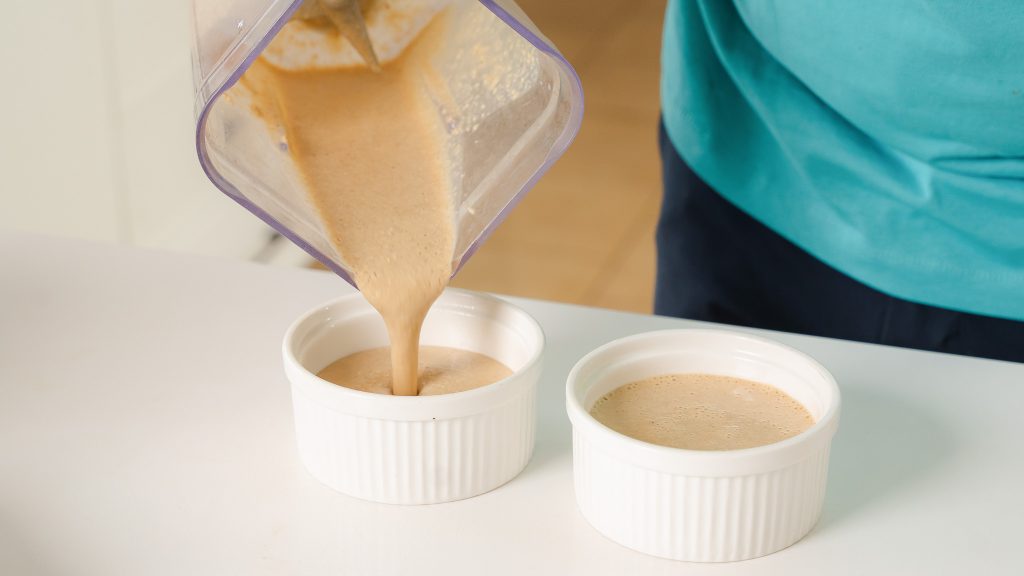 Other fun baking ideas
Bakery Style Blueberry Muffins
Chocolate chip baked oatmeal
Print Recipe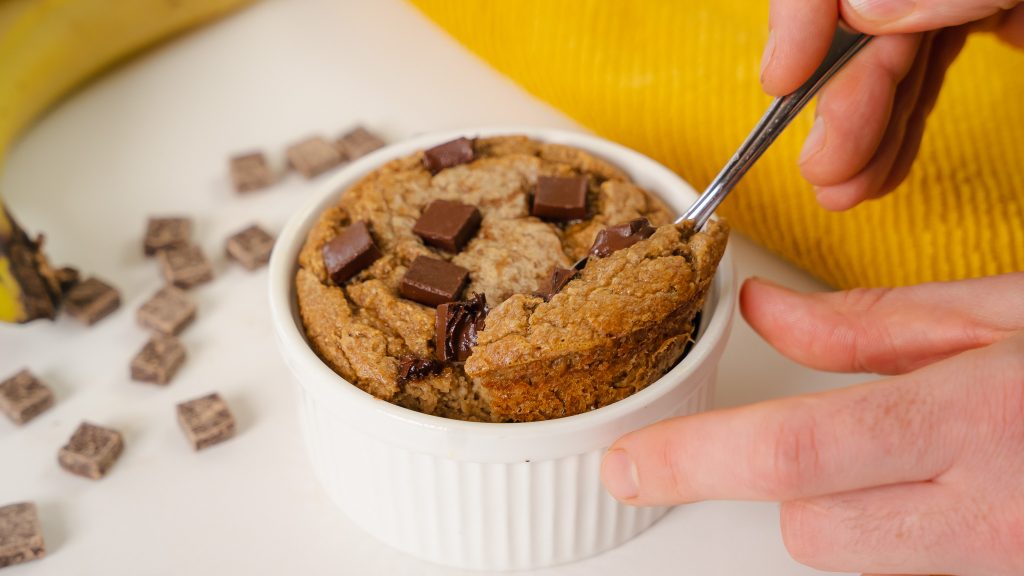 Ingredients
1

cup

old fashioned oats

1

banana

sketchy bananas welcomed

2

eggs

1/2

cup

milk

1/2

tsp

salt

1

tsp

vanilla

1

tsp

cinnamon

1/2

tsp

baking soda

2

tbs

maple syrup

2

tbs

greek yogurt

1/3

cup

chocolate chips
Instructions
Preheat oven to 350 and spray 2 heat safe ramekins with oil.

Toss all ingredients except for the chocolate chips into the bowl of a blender. Blend until smooth.

Pour the batter into the prepared ramekins. I filled them up about 2/3rd's of the way. Top with chocolate chips

Place into the oven and bake for 30-35 minutes or until you can poke the centre with a toothpick and it comes out clean.

Remove from the oven and enjoy!
Print Recipe
(Visited 14,075 times, 1 visits today)