These are 100% one of my favourite Christmas cookies! If push comes to shove, I could eat 5000 of these Chocolate Peanut Butter Balls. One of the best chocolate pairings is the peanut butter and chocolate combo. Give these a try this holiday season, and I hope you and your guests love them!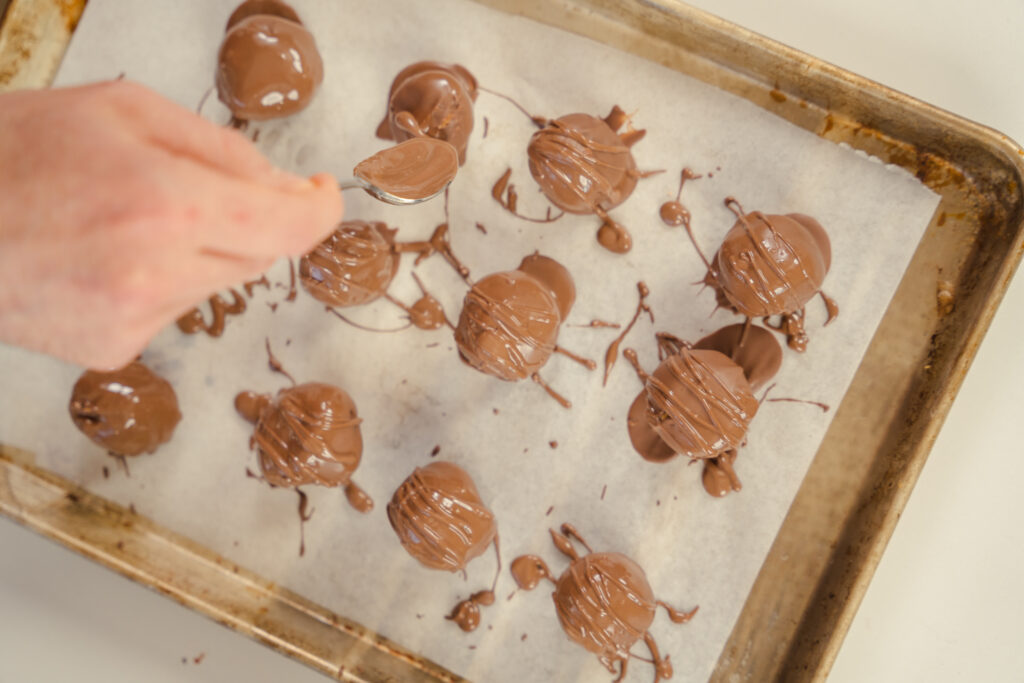 Let's Breakdown the Ingredients!
There isn't much going into this recipe, but it sure is delicious! Only six ingredients make this handheld dessert! You won't be able to stop eating until they're all gone.
These tasty chocolate peanut butter balls are made with ingredients such as room temperature butter, peanut butter, icing sugar, graham cracker crumbs, vanilla, semi-sweet chocolate chip, and salt.
For recipes like this, room temperature butter and peanut butter are the best ingredients to combine all the dry ingredients. The butter will help incorporate air into the mixture, while the peanut butter, which has a thick consistency and strong nutty flavour, will help keep the structure of the balls.
The consistency of icing sugar makes it easy to combine the other ingredients altogether. Graham cracker crumbs add a roasted honey and cinnamon taste.
Vanilla enhances the flavours of the other ingredients and makes the dessert spread an amazing aroma!
The coat of chocolate over the cookies is made with semi-sweet chocolate chips. This way, they are not bitter but have a good balance of sweetness to the recipe. And the salt garnishes the peanut butter chocolate balls to balance the sweetness!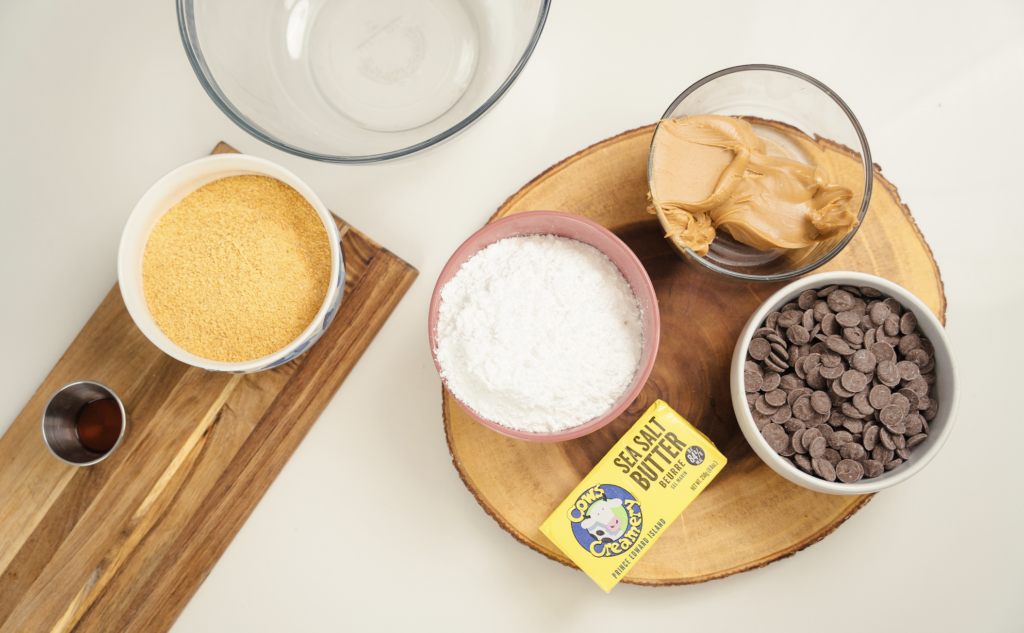 These Christmas cookies are extremely delicious and easy to make. You can make them for an event, family gathering and even to share with your neighbours this holiday season!
Chocolate Peanut Butter Balls
Print Recipe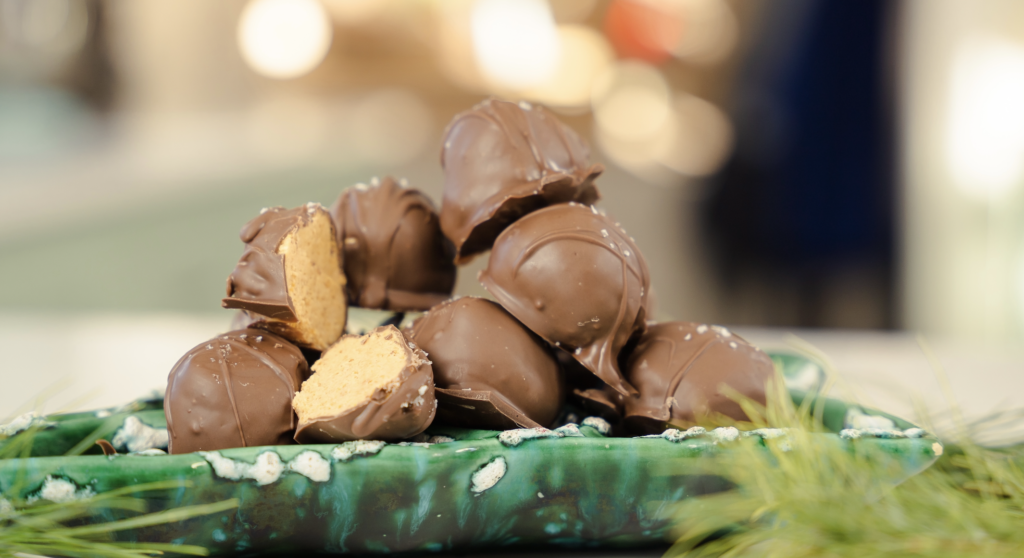 Ingredients
1

cup

room temp butter

1 1/4

cup

peanut butter

3

cup

icing sugar

2

cups

graham cracker crumbs or rice crispies

1

tsp

vanilla

2

cups

semi sweet chocolate chips or waffers for melting

2

tsp

Salt for finishing
Instructions
In a large bowl mix together butter and peanut butter until smooth. You can use a hand mixer or stand mixer for this.

Add in icing sugar, graham cracker crumbs, and vanilla. Mix together until all ingredients are fully incorporated.

Using your hands roll golf ball sized balls of the peanut butter mixture together and place on a parchment lined baking sheet. Once you form all of the balls place the whole baking sheet in the freezer for 20 minutes. This allows the mixture to firm up and the chocolate will stick better as well to the ball.

While balls are in the freezer melt the chocolate. You can do this using a microwave or double boiler.

After peanut balls have firmed up dip them into the melted chocolate and place on baking sheet lined with parchment paper. Be sure to sprinkle a pinch of salt on each ball before chocolate fully cools. Enjoy!!
Print Recipe
(Visited 42,302 times, 1 visits today)