This one is just plain fun folks. We always want to make sure we're eating right, getting the proper nutrition, protein and everything else, but why cant we do it and have fun at the same time. I personally love sprinkles, and finding ways to use my favourite protein powder is just the icing on the cupcake, so making these Funfetti Protein Cupcakes are perfect. Bring a little whimsy back into your routine, and enjoy what you eat!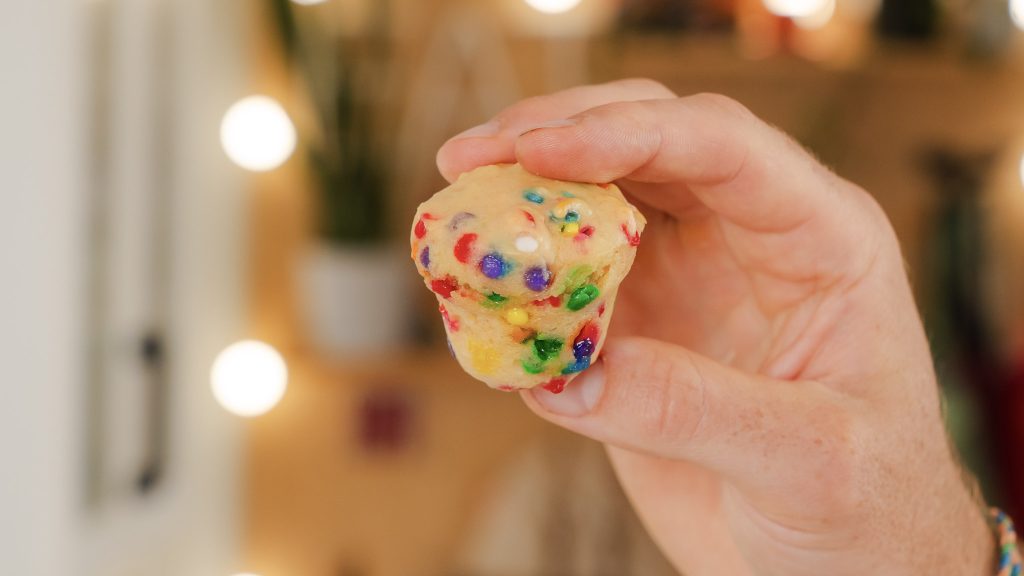 Cooking with protein powder, it's a thing.
Protein powder doesn't just have to be mixed with water, shaken and consumed on your way to gym. There are plenty of ways you can use up that powder, ways that might actually taste good!
Baking with protein powder works because it binds and mixes really well with other dry ingredients, making it a seamless addition to many baking recipes.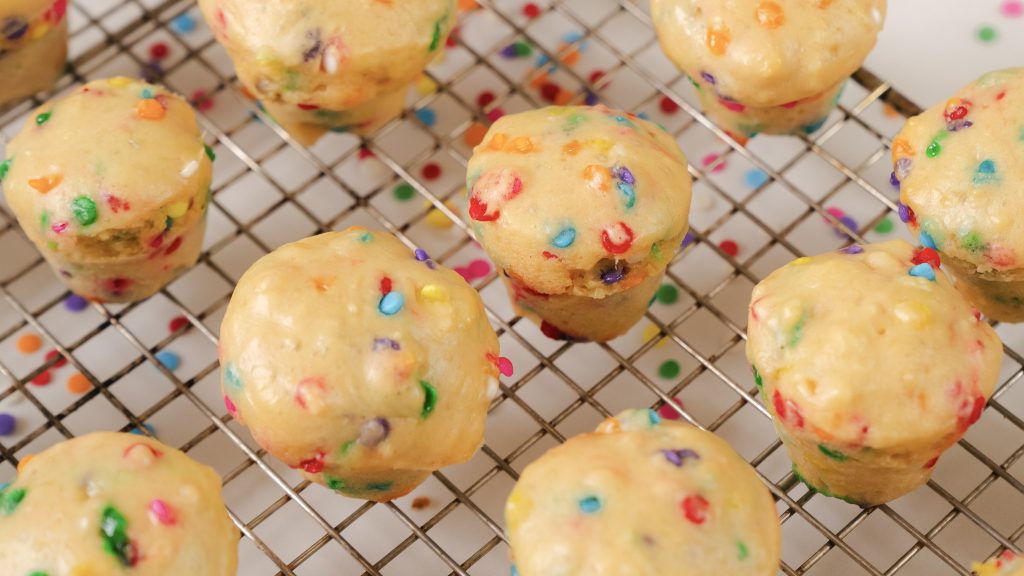 Tips on nailing these Funfetti Protein Cupcakes.
These little guys are dead simple, but theres still a few steps you have to get right.
Never over mix. This can lead to your muffins being really gummy and dense. We want to gently but quickly combine our dry and wet ingredients to avoid over mixing.
Eye-balling is fine, but measuring is better. When it comes to scooping our your batter and baking, we want to make sure each muffin is the same size, and bakes at the same time. If you don't feel comfortable eye-balling it, a measured ice cream scoop will do the trick!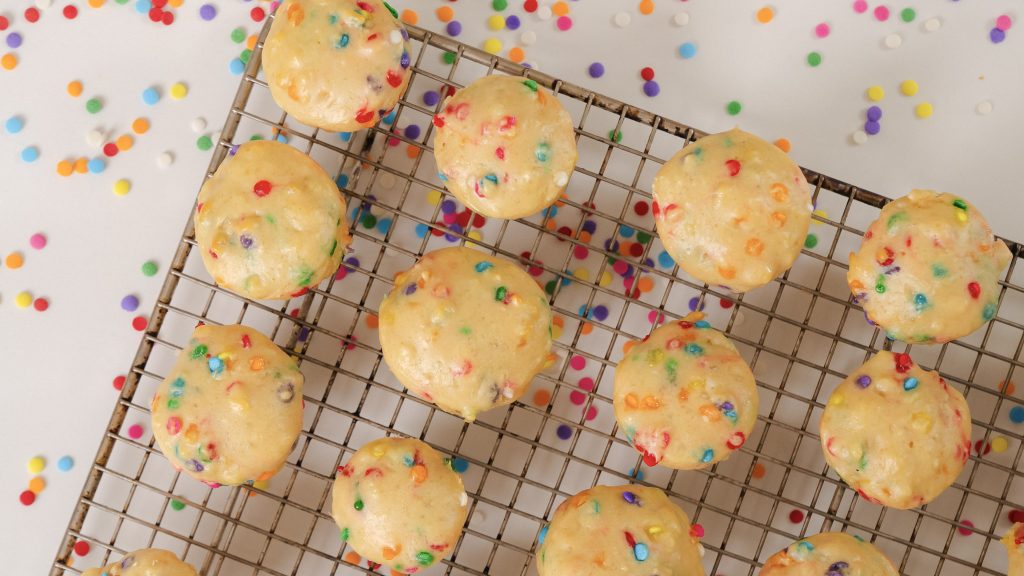 Key ingredients for Funfetti Protein Cupcakes.
Obviously, the two main ingredients in this recipe are the funfetti sprinkles and the protein powder, but there is one more ingredient that really makes this recipe special, you guessed it, greek yogurt! Greek yogurt has this great way of adding a touch of body and tang to anything it's in. That little bit of acidity goes a very long way in a little bite like this!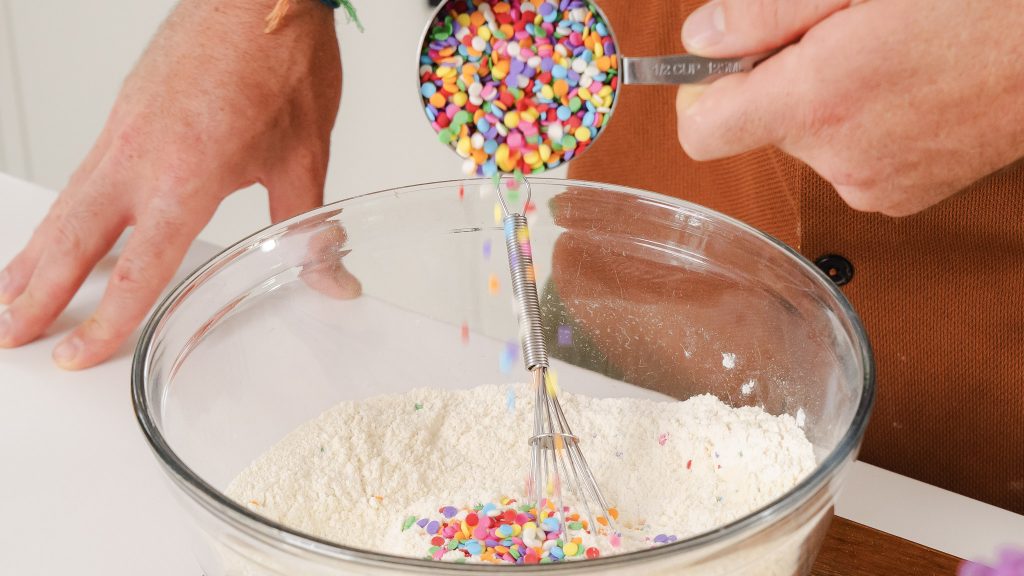 Other recipes to check out.
If you like the sound of these super easy, protein filled bites, here are a few other recipes we think are worth you checking out!
Nut free Energy Bites (School safe)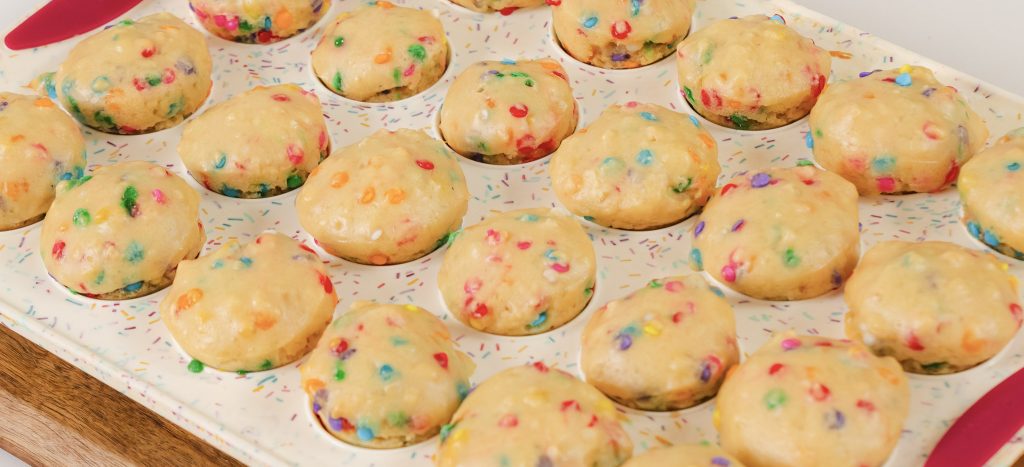 Funfetti Protein Cupcakes
Print Recipe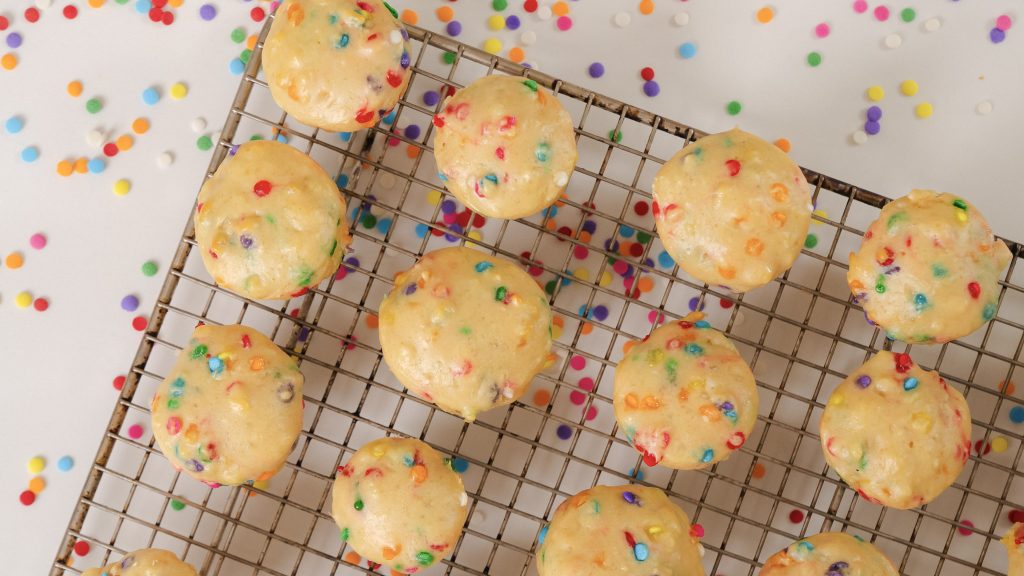 Ingredients
2

cup

Flour

1

cup

Vanilla protein powder

2

tsp

Baking powder

1

tsp

Salt

1/3

cup

Maple syrup

2

large

eggs

1/2

cup

Greek yogurt

2/3

cup

Milk

2

tbs

Vanilla extract

1

cup

Natural sprinkles
Instructions
Combine all of your dry ingredients into a large mixing bowl. Stir until fully incorporated.

Next, combine all wet ingredients in a separate mixing bowl. Stir and combine until full incorporated. Mix dry ingredients into wet and gently stir until no dry spots remain.

Portion into a muffin tin and bake for 14 min.
Print Recipe
(Visited 3,664 times, 11 visits today)