Salads don't have to be boring. This Ginger Miso Lime Salad Dressing will 100% liven up any vegetable in your fridge!
It's zippy, fresh, and a really lovely dressing to have in your fridge to make eating veggies and salad much more fun. This dressing is perfect to pair with recipes like my Asian Inspired Sesame Chop Salad. Check it out, you will enjoy it!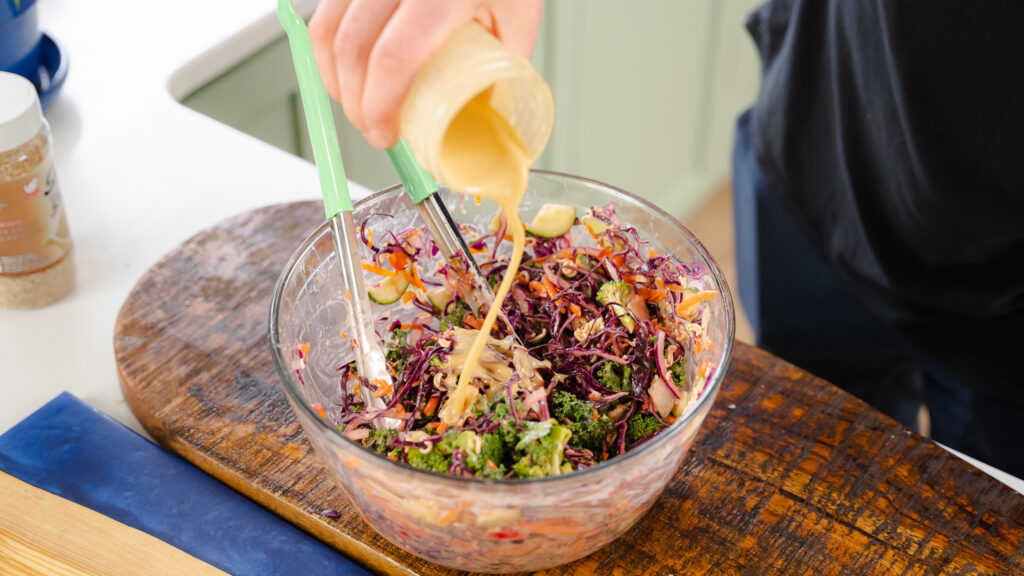 Let's Breakdown the Ingredients!
This dressing is made with lots of fun and deep flavours. Take a peek at some of the ingredients that make a perfect balance of sweet, savoury and warm salad dressing.
White miso is a fermented paste made from rice, barley, and soybeans. It generally has this nice mild, mellow, nutty sweetness as opposed to red miso. Red miso normally has a stronger pungent flavour from longer fermentation.   
Ginger is a wonderful ingredient to use in savoury and sweet dishes. It adds a warm, spicy, and zesty flavour to every dish. The garlic adds a warm flavour that sometimes comes off as spicy. The juice and zest of lime bring a slightly sour, acidic and citrus taste to the dressing. 
I use rice wine vinegar to add a sweet acidic taste, the soy sauce has a sweet and salty combination, and the sesame oil adds a beautiful nutty and woody flavour to the dressing. To balance the acidic and savoury flavours, I've added maple syrup to add a tinge of sweetness.
To make this dressing smooth, I used canola oil to give it a soft texture and help the other ingredients shine brightly!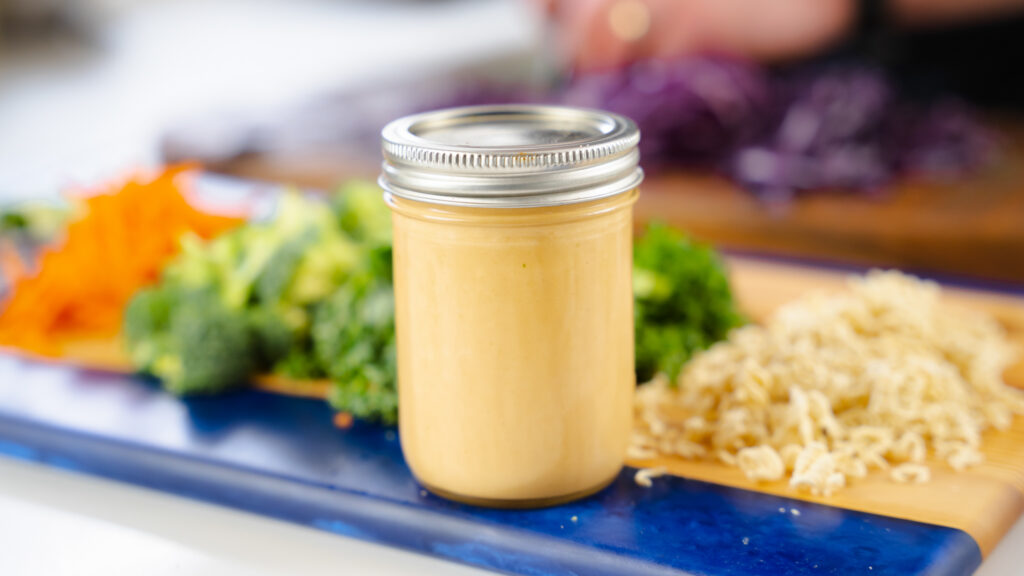 Ginger Miso Lime Dressing
Print Recipe
Ingredients
1

tbs

white miso

1 1/2

inches

fresh ginger

1

clove

garlic

1/4

cup

rice wine vinegar

1

tbs

toasted sesame seeds

1

tbs

maple syrup

1

Lime, juice and zest

1/4

cup

soy sauce

2

tsp

sesame oil

3/4

cup

canola oil
Instructions
Add all of the ingredients, minus the oil, into the bowl of the blender. Blend on high for 30 seconds or until smooth. With blender still running, slowly stream in oil. Do not rush this process. Once oil is done, dressing is ready!
Print Recipe
(Visited 14,806 times, 1 visits today)