This is a fun recipe and a great way to use up any left over veggies you might have kicking around in your fridge. I love these "fridge emptying" style recipes as it allows you to flex your creativity while reducing the amount you food you toss away.
This hoisin chicken and veggie egg roll hit a lot of notes for me taste wise. Packed with veggies, herbs, good amount of crunch, it really is a fun weeknight meal or a great thing to put out when guests come over. I hope you give this one a try!
Nothing difficult about this recipe other than the folding of the egg roll. Check out this video to see how to fold the egg roll properly. You will see it is nothing to get intimidated by!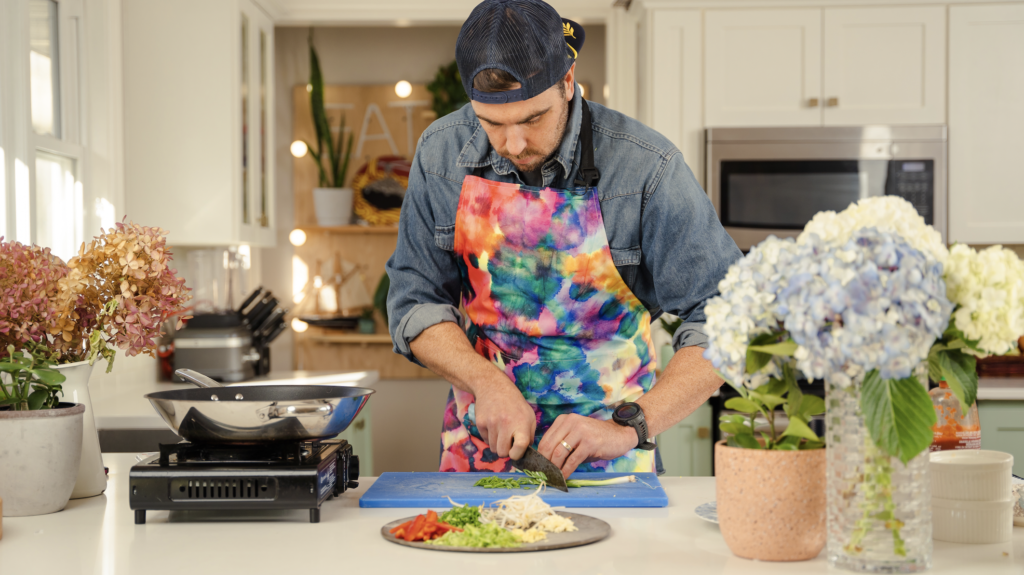 Hoisin Chicken & Vegetable egg rolls
Print Recipe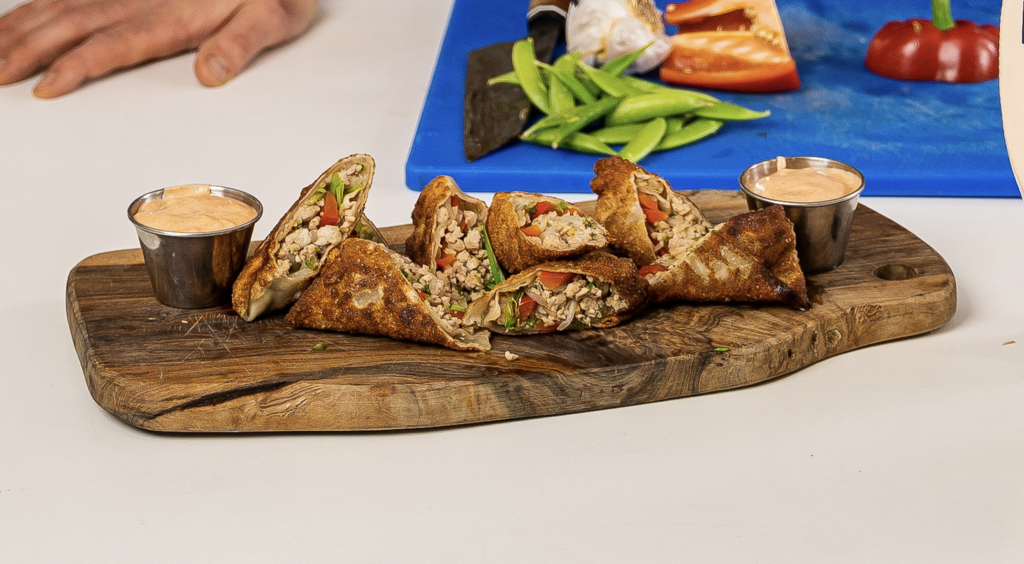 Ingredients
1

lb

ground chicken

any ground meat can work

2

cloves

garlic, minced

1

inch

ginger, minced

1/4

cup

green onion, sliced

1/4

cup

red pepper, sliced

1/2

cup

broccoli, chopped

1/2

cup

bean sprouts

1/4

cup

Hoisin sauce

1 1/2

tsp

salt

1/2

cup

snap peas, sliced

1

tsp

sesame oil

1

package

egg roll wrappers

available at most grocery stores.

1/2

cup

canola oil for frying
dipping sauce
1/4

cup

mayo

2

tbs

hot sauce
Instructions
Into a pan set over medium high heat drop in the ground chicken and cook through. Season lightly with salt. Once chicken is cooked, remove from pan and place to the side.

Using the same pan, drop in the garlic, ginger, vegetables, and salt. Cook in the pan for about 4 minutes or until the vegetables begin to get slightly soft. Once cooked remove from heat and mix with the ground chicken.

Season the chicken and vegetable mixture with sesame oil and hoisin. Mix together fully.

Next up we are doing to place about 1/4 cup of the meat and veggie mixture into the middle of an egg roll wrapper. Check out the video link above to see the exact process of folding. Once you have all of the egg rolls folded, add about 1/2 cup of canola oil into a clean pan and set over medium high heat.

Once the pan has reached temperature, gently lay the egg rolls into the hot oil and fry each side until they whole thing is golden brown. About 1-2 mins per side. Once golden, remove from the pan and allow to drain on a paper towel.

Once all of the egg rolls are done, you can mix together the mayo and hot sauce. Now you are ready to serve! Enjoy!
Print Recipe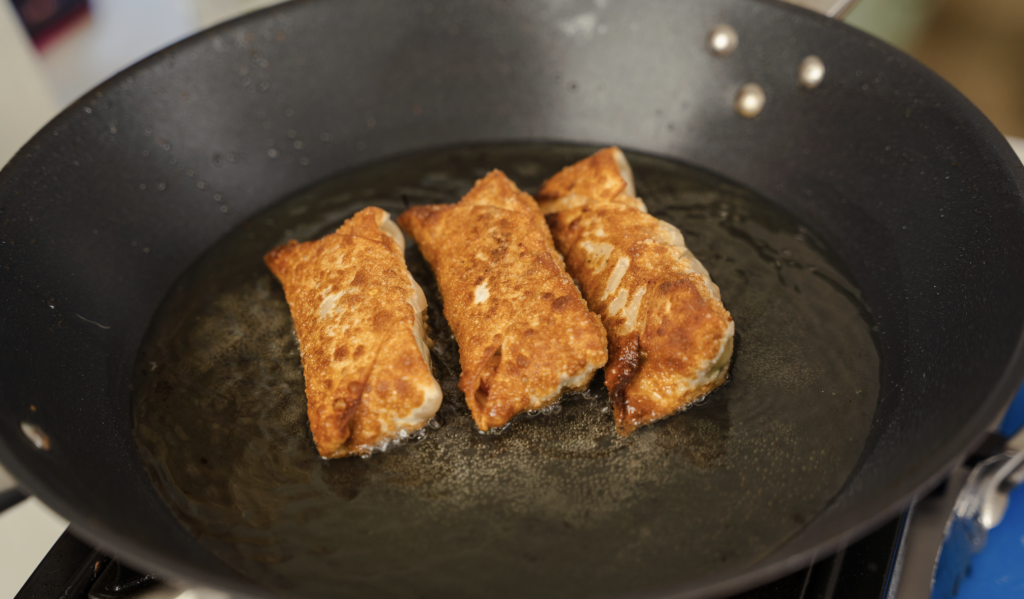 (Visited 4,703 times, 4 visits today)