This is one of those recipes that I make constantly. Frankly I am even excited to have it written down so I can come back to it over and over again. This Moroccan spiced chickpea salad is incredible. It has so many flavour notes that just keeps you craving more. Sweet, spicy, crunchy, smooth, fresh, depth.. everything! The best part is that it is also good for you and filled with loads of healthy protein!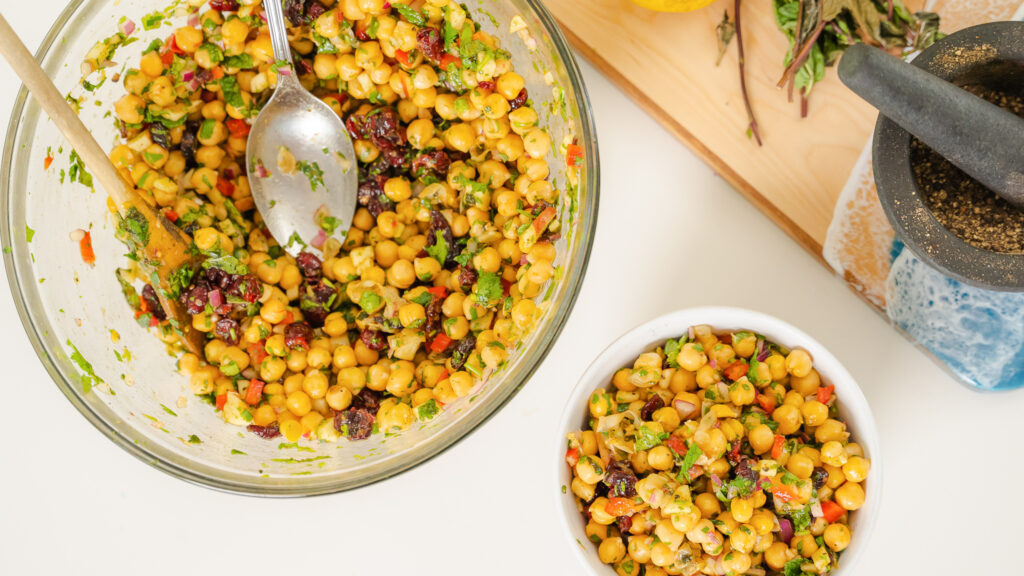 Meal prep or potluck this salad is perfect!
This salad can wear a lot of hats. I make this very frequently at home on Sunday as a great meal prep option. It stays in the fridge amazingly well and in fact may even be better on day two. This salad is also and incredible dish to bring with you to a potluck! Travels well, huge flavour, and I can guarantee people will be asking you for the recipe!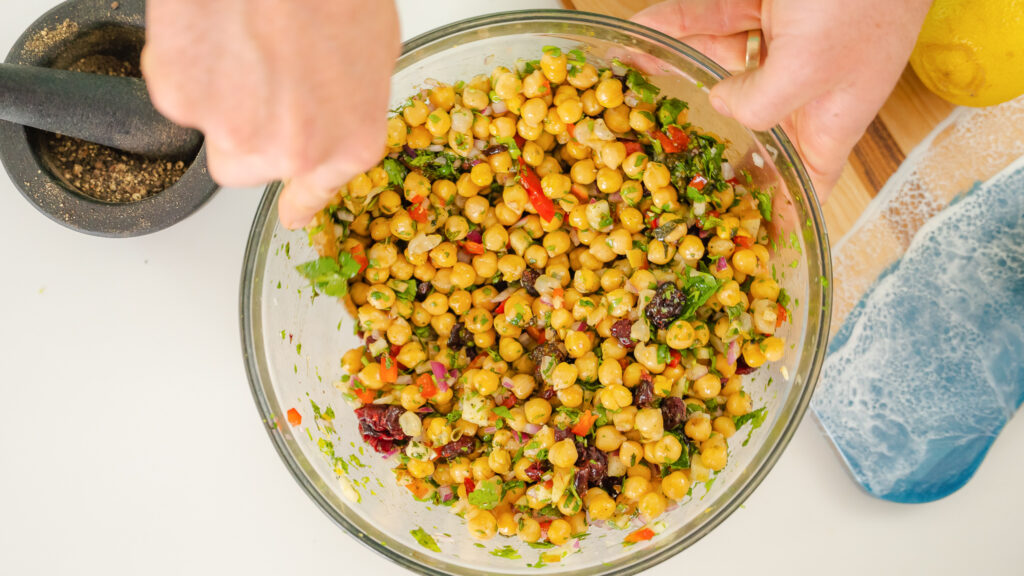 Let's breakdown the ingredients!
Chickpeas are the foundation of this dish. You can use canned or dried. Generally speaking I always have a couple cans of chickpeas in my cupboard so this salad is usually an easy one to whip up when the craving strikes.
The next major player in this salad is the spices and flavouring that comes from the interplay between sweet, spicy, bold, and fresh. I season this salad with lemon juice, red wine vinegar, honey, cumin, cinnamon, curry powder, cilantro, mint, and olive oil. This dressing coats every last bite and is so incredibly crave-able.
Texture is a big part of what makes this dish delicious too! Diced apples, dried cranberries, and diced red peppers give a lovely crunch!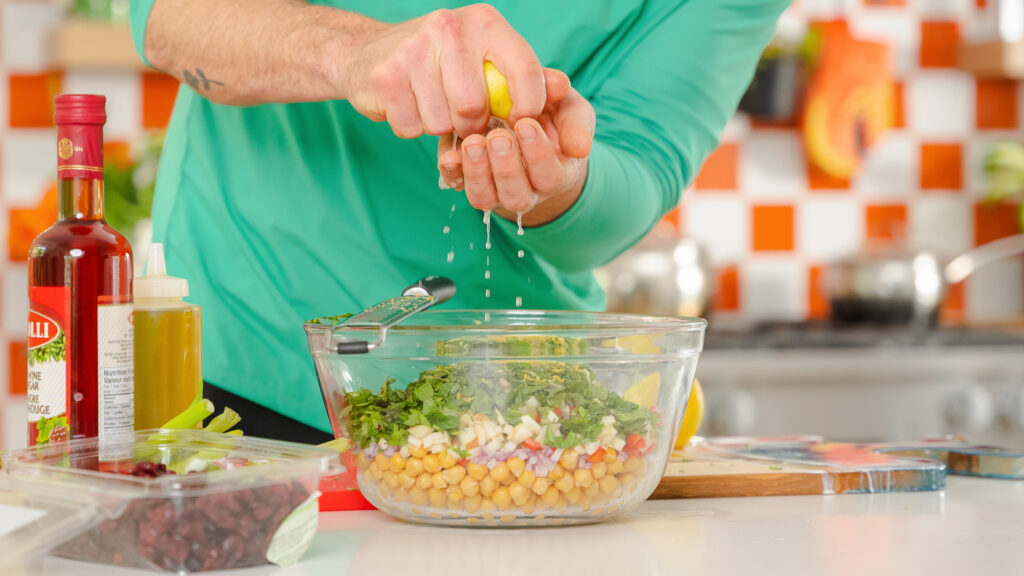 Moroccan spiced chickpea salad
Print Recipe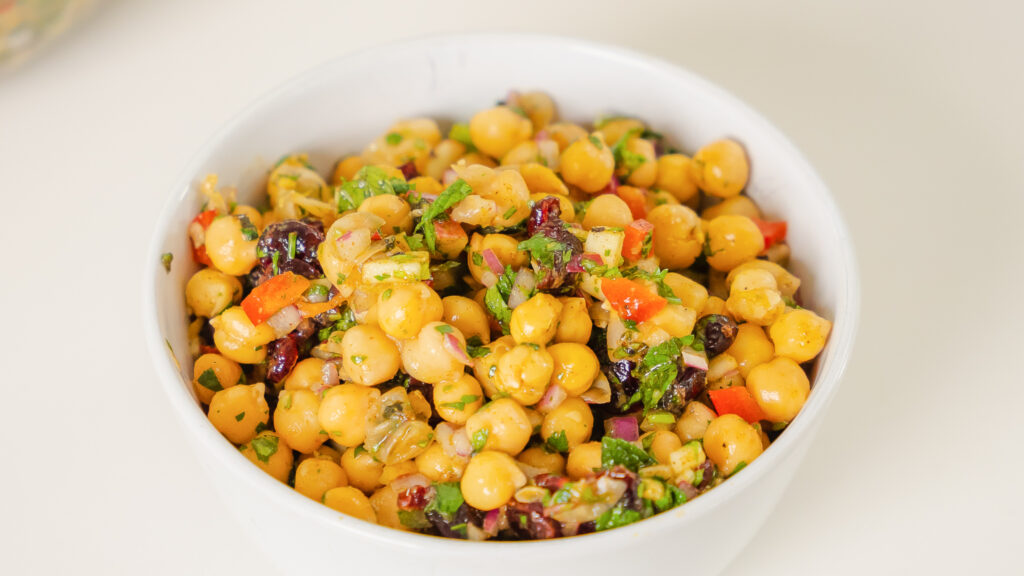 Ingredients
3

cans

chickpeas, rinsed and dried

1/2

cup

red onion, diced

1/3

cup

red pepper, diced

1/2

cup

apple, diced

1/2

cup

mint, chopped

1/2

cup

cilantro, chopped

1

cup

dried cranberries

raisins work too

1

Lemon, zested and juiced

3

tbs

red wine vinegar

1

tbs

honey

1

tsp

cumin

1

tsp

cinnamon

1

tsp

curry powder

2

tsp

salt

1

tsp

olive oil
Instructions
Grab yourself a large bowl and add all ingredients together. Mix thoroughly. Store in fridge for up to 5 days.
Print Recipe
(Visited 134,170 times, 35 visits today)