Love myself some good pickled beets. Perfect addition to a quick salad or even just eating out of the jar! Beets are a wonderful vegetable that I feel don't get the love and respect they deserve. Nutrient dense, delicious earthy flavour, and cheap! This recipe is an easy way to use up any leftover beets you might have from your garden.
Quick Pickled Beets
These quick pickled beets are a little different than some of the formal canning recipes you may have seen your grandmother follow. This recipe does not require you to sterilize the jars, process in a boiling water bath, or store at room temperature. For these, you simply boil the beets, dice them, make the basic pickling liquid, pour it over the beets, and then store in the refrigerator.
While this pickled beets recipe wont last in your pantry over the whole winter, they do last up to 6 weeks, and since they're so easy to make, you can quickly whip up another batch!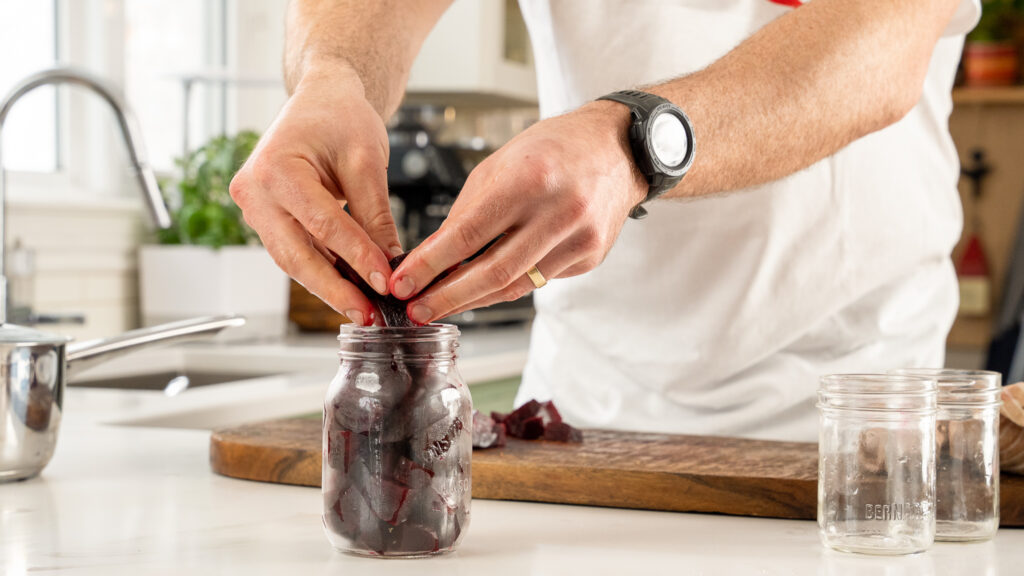 Process for making these Pickled Beets
Boil the beets with the skin on. Remove the stems of the beets and place into a large pot. Fill the pot with water and bring to a boil. Once boil has been reached you can reduce slightly and allow the beets to simmer in the water until you can easily poke a knife into the beets.
While the beets are simmering, you can get the pickling liquid ready. This is super simple and you can add in any spices or flavouring you like here.
Once the beets are soft, remove from the water and then remove the skin of the beet. Dice beets into bite sized chunks.
Place beets into a clean mason jar, and pour over the pickling liquid. Now place in the fridge for an hour and you are good to eat!
Quick Pickled Beets
Print Recipe
Ingredients
3

Red Beets

1

cup

white vinegar

1

cup

water

1/3

cup

sugar

1

tbs

salt

7

peppercorns
Instructions
Remove the stems of the beets and drop them into a large pot of boiling water. Allow the beets to simmer away until they are soft, but not too soft. About 15 minutes. Remove the beets from the water.

Next up, remove the skin from the beets using a knife or vegetable peeler. Dice the beets into bite sized chunks and place into a mason jar.

Let's kick on with the pickling liquid. In a small pot, pour in the water, vinegar, sugar, salt, peppercorns, and any other spices you want. (Cinnamon stick, star anise, bay leaves). Bring the mixture to a simmer until the salt and sugar has dissolved. Once disolved, remove the pot from the heat and pour the liquid over the beets in the mason jar. Cover and allow to sit for 1 hour.

Beets should be stored in the refrigerator and will last up to six weeks!
Print Recipe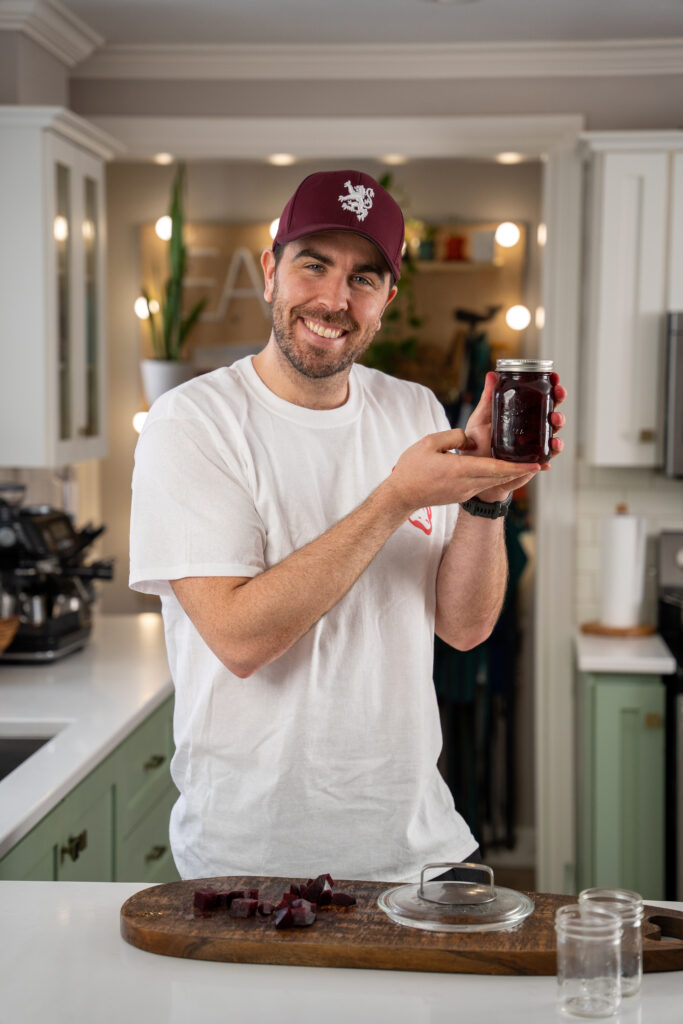 (Visited 8,669 times, 1 visits today)