These protein packed cheddar and green onion flatbreads only take 2 ingredients to make the dough and are ready in less than 30 minutes. Incredibly simple and easy to make. The best part about this dough recipe, is how many ingredients and flavours you can experiment with. Commit this one to memory folks, your dinner parties won't fall flat ever again!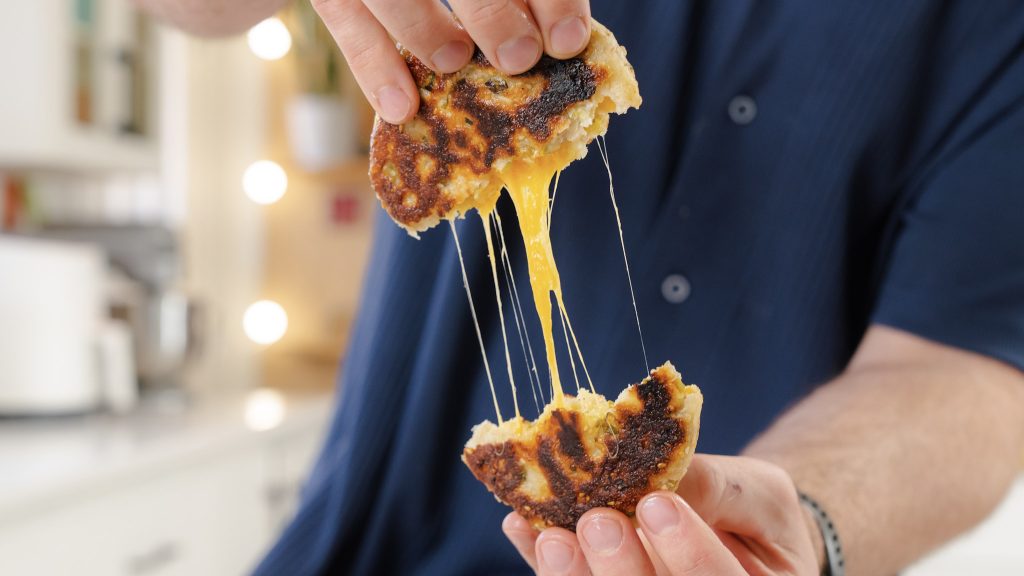 It's all about the dough!
You really don't even need a recipe for this one, it's so simple! All you need is equal parts greek yogurt and flour:
2 cups of greek yogurt is mixed together with 2 cups of all purpose flour. Thats it, couldn't be any easier!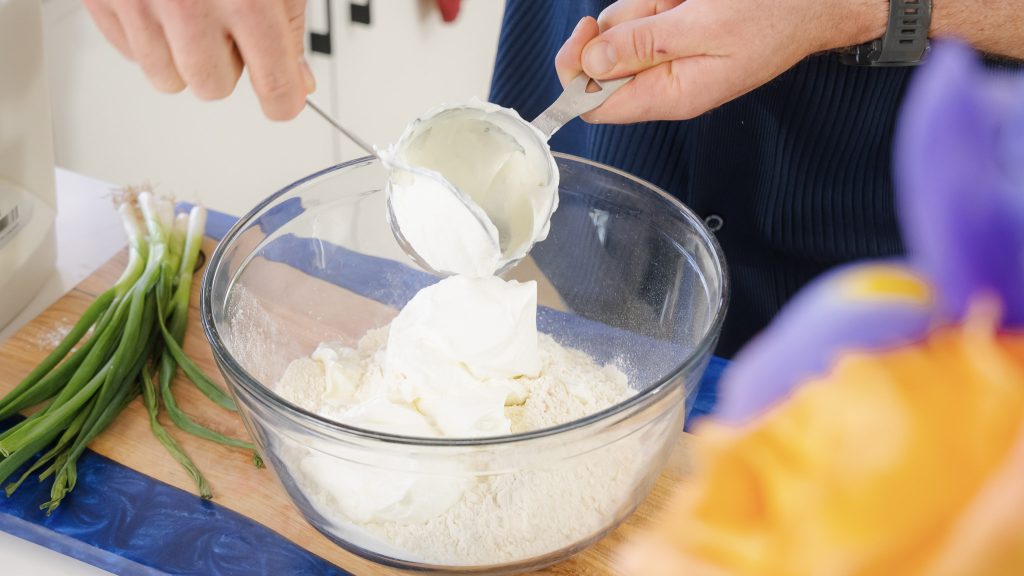 Tips on nailing these 2 ingredient flatbreads
Make sure your oven in on a heated – Before you start frying off your flatbread. If they can go from the hot pan to the heated oven as soon as possible, you're going to get a constant cook on all of your flatbreads and insure your fillings are warm when you get to eat them.
Don't over kneed your dough – When your mixing your dough, you only want to mix until a "smooth-ish" dough forms. If you mix it to a very smooth texture you might end up with firmer less airy flatbread.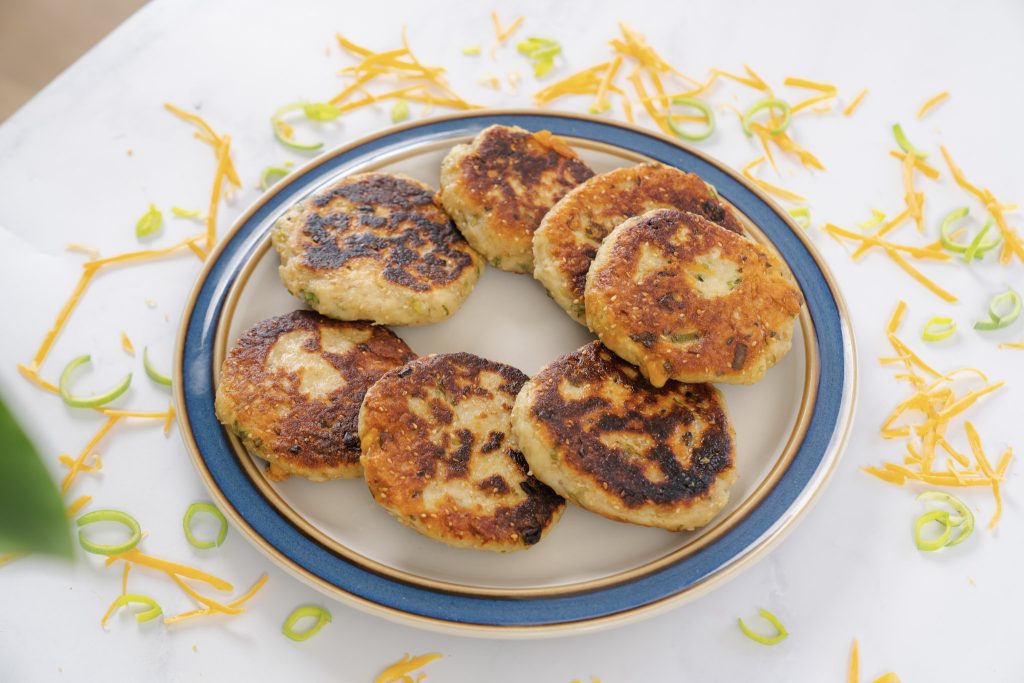 Other great flavour combinations!
Like we said above, cheese and onions is just the start of your flatbread making career! Here's a few of combinations you could try out. Hit the local farmers markets and see what you can find.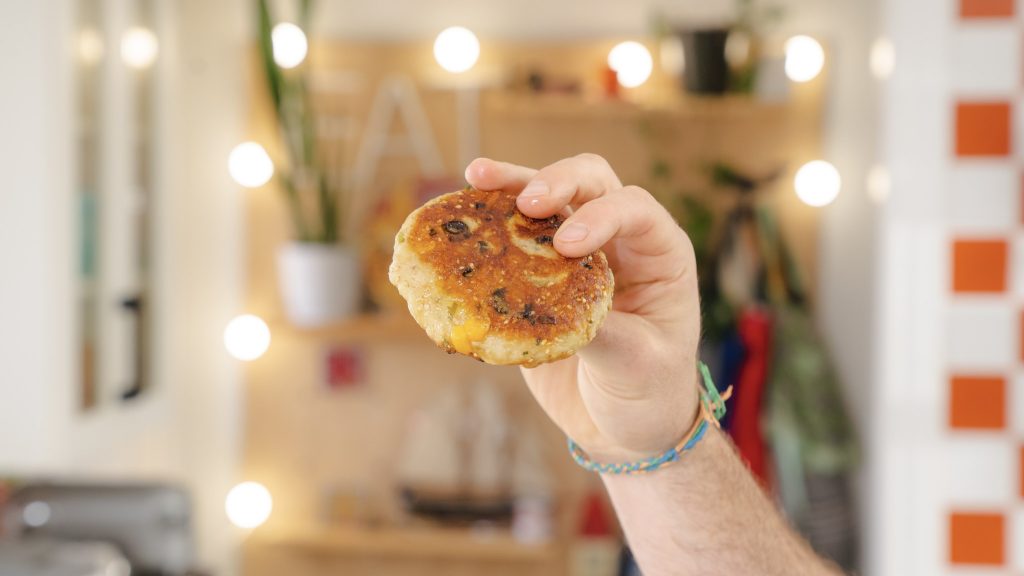 Similar recipes to 2 ingredient flatbread
If you liked this one, here a few other recipes we think you'll love. All equally as simple and delicious!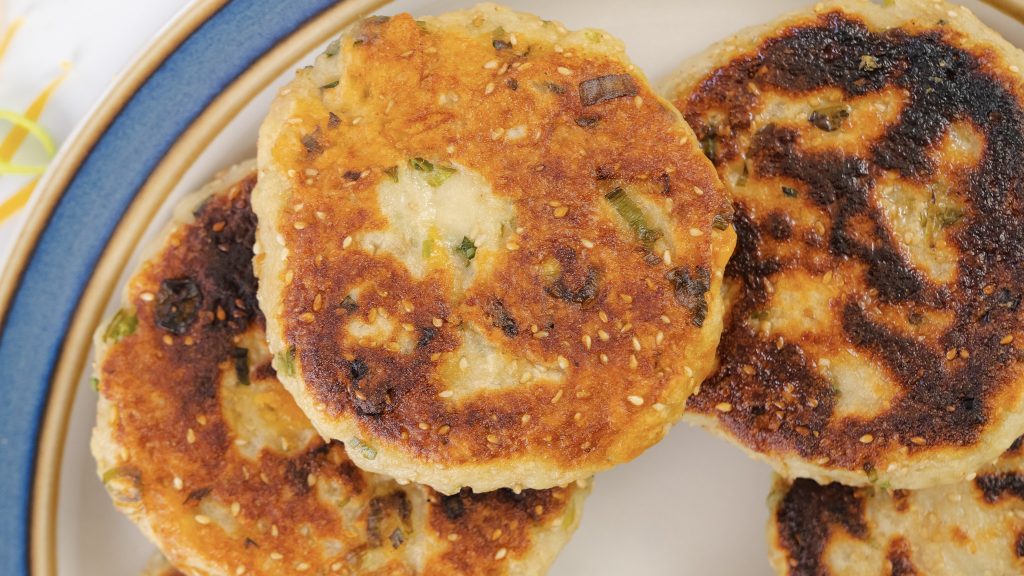 2 Ingredient Flatbread (Cheddar and Green Onion)
Print Recipe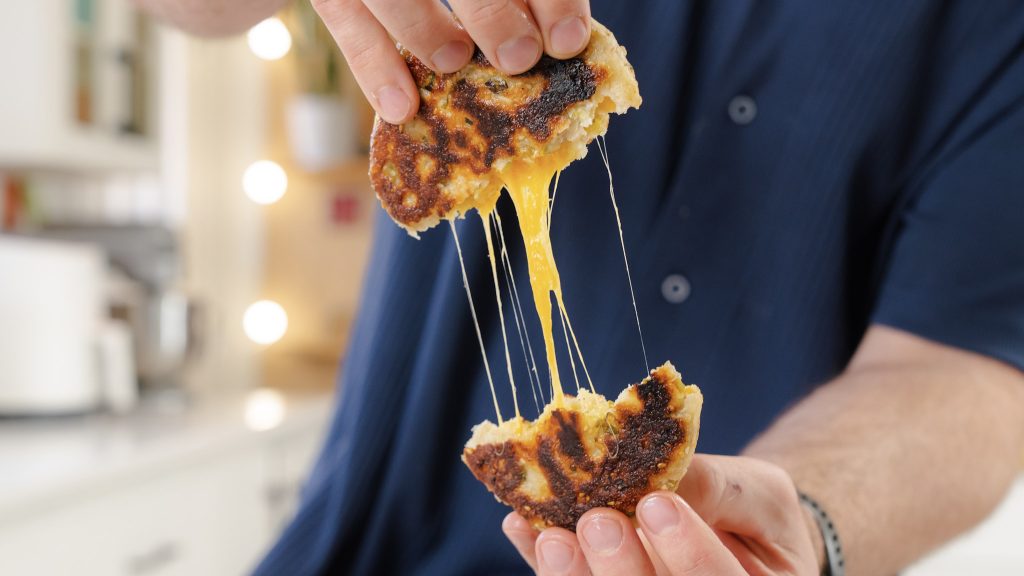 Ingredients
2

cups

Flour

2

cups

Greek yogurt

1/2

cup

Sesame seeds

1

tsp

Salt

1

cup

Green onions

1

cups

Shredded cheddar cheese
Instructions
Into a large bowl, mix together flour, yogurt, sesame seeds, green onion. Use your hands and mix together until it forms a smooth-ish dough.

Divide dough into 8-9 equal sized balls and flatten them out. Add about 2 tbs of shredded cheddar cheese to the center of the flattened dough and then fold the sides over covering the cheese. Press down on the ball to make small disks about 1/2 inch thick.

Place an oiled pan over medium heat and cook each side for about 7 minutes. Place the fried flatbreads in the oven to keep war while you fry the rest of the batch. Serve hot.
Print Recipe
(Visited 7,762 times, 1 visits today)