These Mexican spiced, crunchy black bean tacos are the perfect way to spice up your weeknight meal routine. Easy to make, great meal prep, fun for a crowd, and insanely affordable, these black bean tacos are definitely a recipe to try out and save.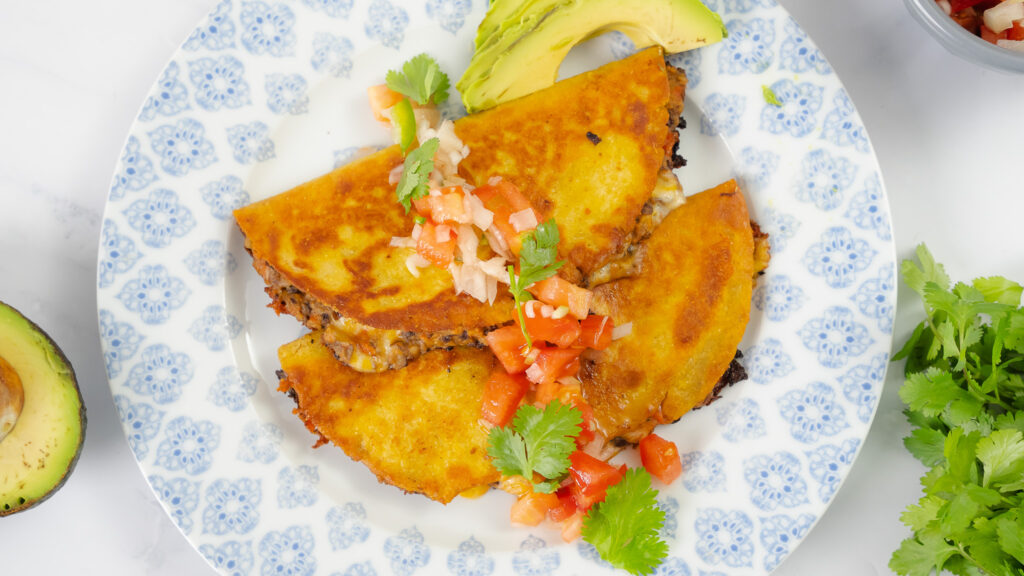 Beans, beans…
I am a massive fan of cooking and eating beans. They are packed full with nutritious goodness like protein, fibre, and iron, and are a great vehicle to absorb flavour. One of my favourite beans to cook with is black beans as they are creamy, and pair well with many south of the boarder flavour combinations.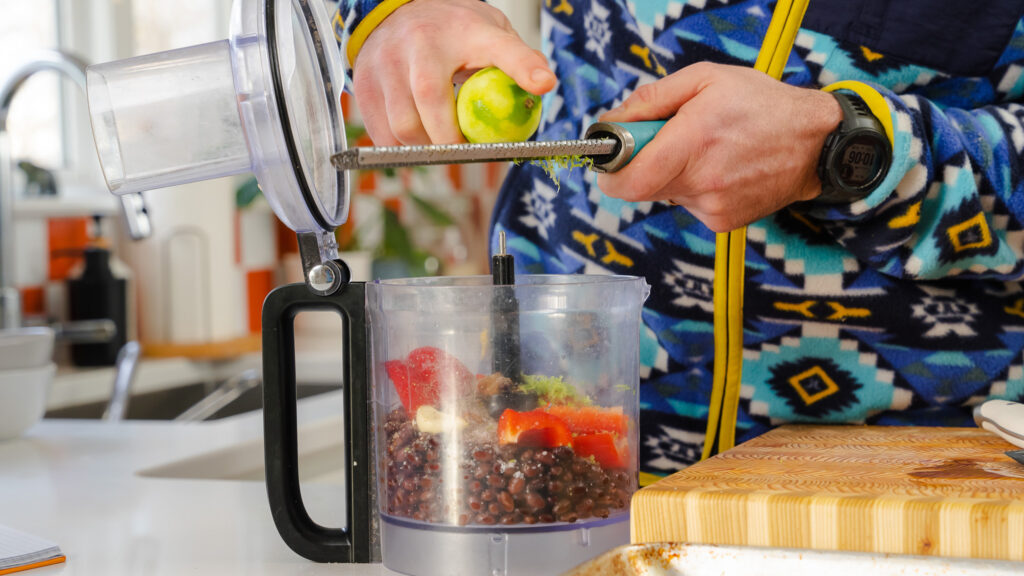 How to make these crunchy black bean tacos
Making these bean tacos are really easy. The paste it self is wildly simple to make and packs an enormous flavour punch. All you need to do is toss you rinsed canned black beans into a food process or blender. Throw in some garlic, spices, lime zest, red pepper, and a touch of oil and blend until smooth. From there you simply smear on the black bean paste onto one half of a corn tortilla, sprinkle on some cheese, fold the tortilla in half, and then pay fry until both sides are crispy!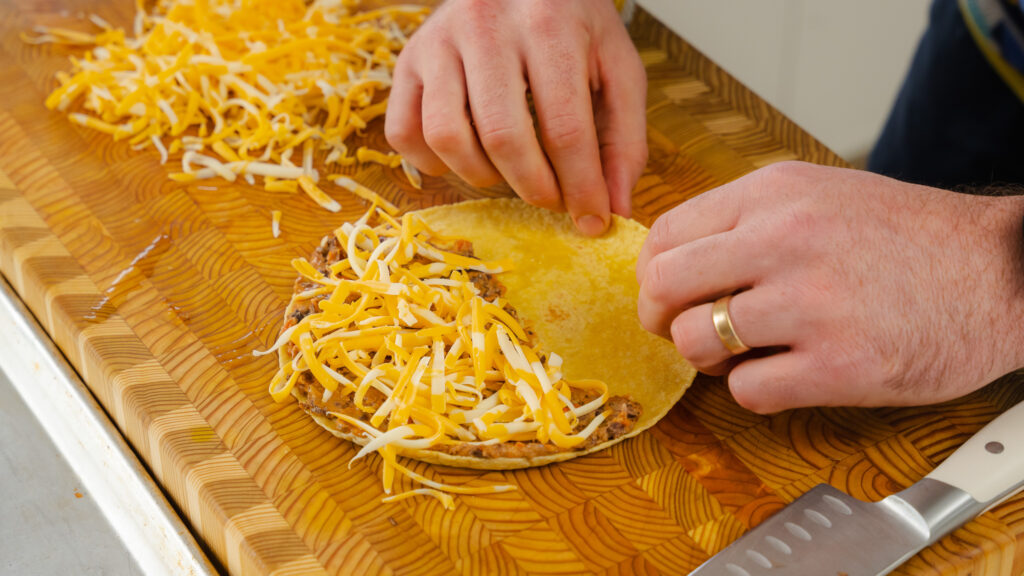 Extremely Affordable black bean tacos
Beyond being legit mind blowingly tasty, this meal is wildly affordable to make. Think about it. We have 1 can of beans, 7 tortillas, a bit of cheese, spices, and a lime. You can add on avocado, salsa, and you still have a delicious meal that can really be stretched to feed a crowd or just you for the week!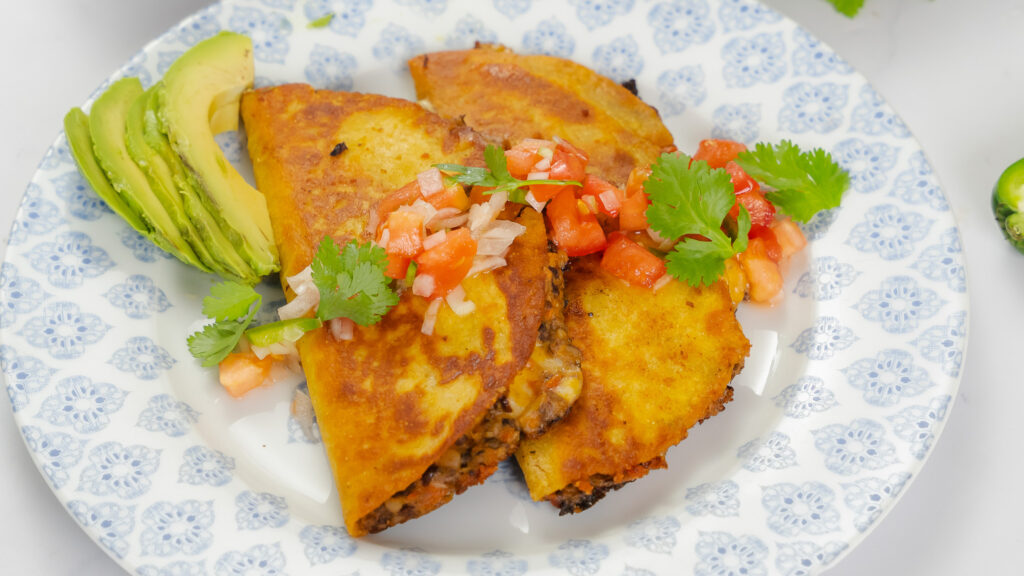 Fresh Salsa
I love the flavours of a freshly made pico de galo. This fresh salsa is made by mixing together diced tomatoes, white onions, jalapeños, garlic, and lime juice. This salsa is bright, fresh, and a great condiment to enjoy with these crunchy black bean tacos.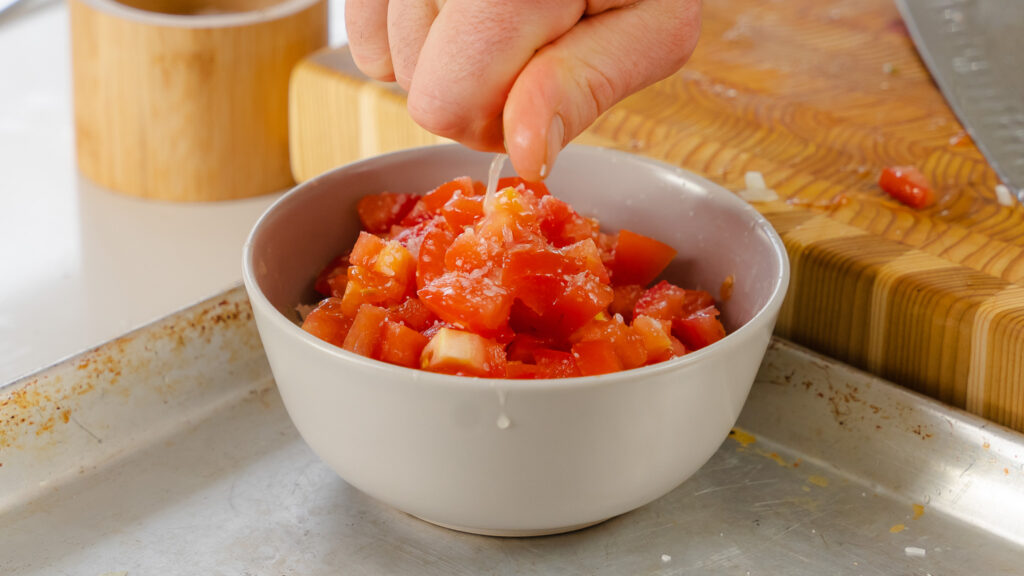 Making your black bean paste
When making your black bean paste, it is best to pulse your beans and other ingredients in a food processor. Be sure not to over blend as you do what some texture of the beans remaining.
Looking for other great weeknight meals? Try one of these!
Curried chicken with mango slaw and coconut rice
Crunchy Black Bean tacos
Print Recipe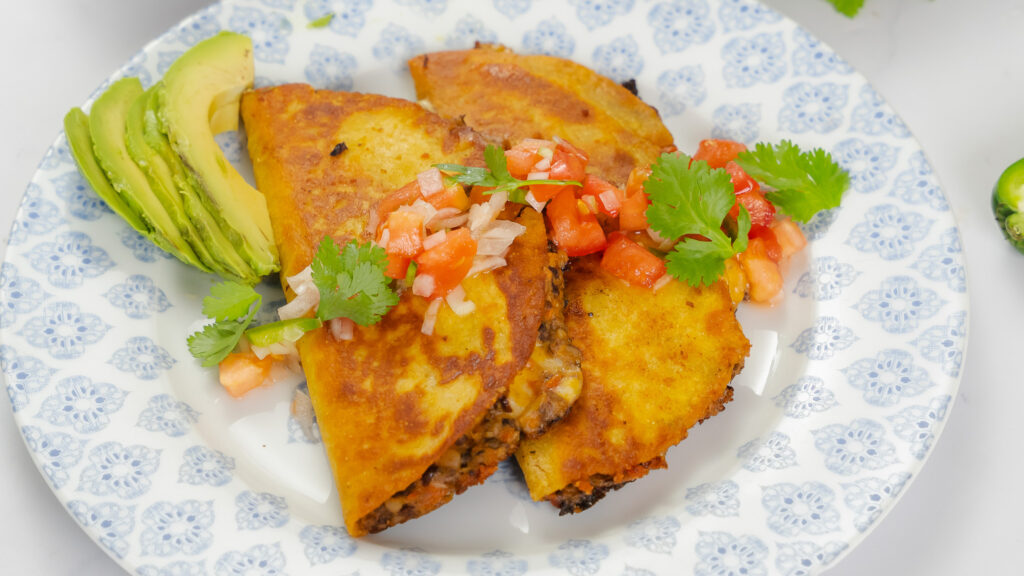 Ingredients
Black Bean Taco Filling
1

can

black beans, rinsed

3

cloves

garlic

1

tsp

cumin

1

tsp

chilli powder

1

tsp

paprika

1/2

cup

fresh red pepper

1

tsp

salt

1/2

tsp

pepper

1

tbs

lime zest

1

tbs

olive oil
Taco add ons
6

Corn or flour tortillas

1

cup

cheddar cheese, shredded
Fresh Salsa
2

tomatoes, diced

1/2

white onion, diced

1/2

jalapeno, diced

1

lime, zested and juiced

1

clove

garlic, minced

1

pinch

salt

1

tsp

olive oil
Instructions
Into the food process toss in the rinsed black beans, garlic, cumin, chilli powder, paprika, red pepper, salt, pepper, lime zest, and olive oil. Pulse the mixture until smooth. Give the paste a taste and adjust seasoning. How good does that taste??

Next up, smear the black bean paste onto one half of your tortilla. I like using corn tortilla but you do you. Sprinkle on cheddar cheese. You could easily add in spinach, corn, tomatoes at this point too. Fold the tortilla in half. Repeat for all of the tacos.

Place a oiled pan over medium high heat. When temperature is reached place the tacos onto the pan. You should be able to fit two tacos in the pan. Fry each side of the tacos for about 3 minutes or until golden brown and crispy.

In a bowl toss together the tomatoes, onions, jalapeños, garlic, salt, and lime.

Serve tacos with salsa, and avocado. Enjoy!
Print Recipe
(Visited 14,253 times, 6 visits today)