I love a great meal prep option. I spend most Sunday afternoons prepping food for the week because I truly feel that a sold meal prep session helps improve your week! You eat more deliciously, and it reduces the stress throughout the week of trying to decide what to eat. This green goddess salad dressing literally makes everything you put it on taste better. Fresh, bright, clean, you are going to love adding this salad dressing to your weekly meal prep rotation.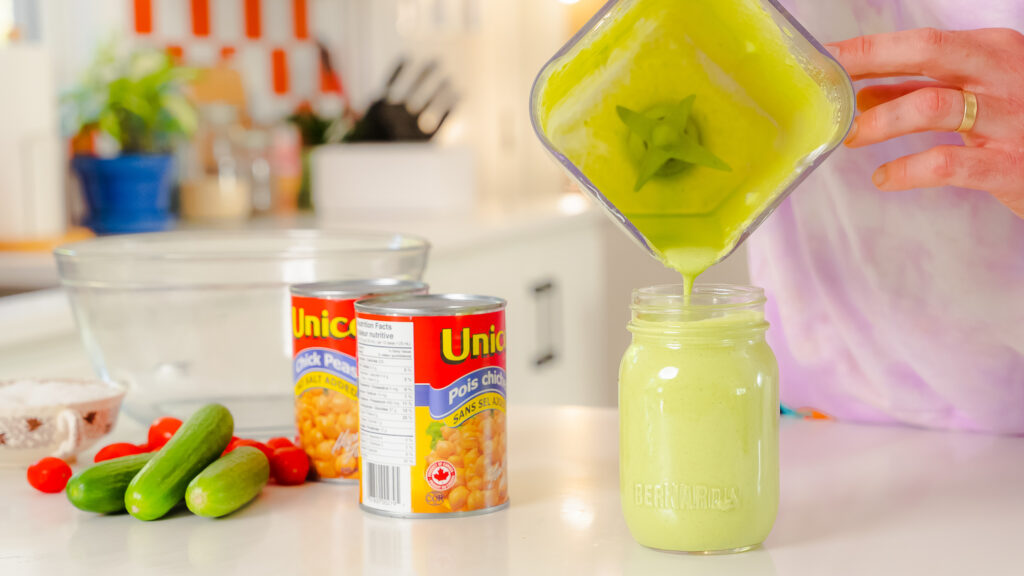 Herbs, Herbs, and more Herbs.
If you have followed my recipes you know I love fresh herbs in my cooking. Adding herbs to a dish adds beautiful freshness and brightness that can be very addicting. This Green Goddess dressing is a melody of my favour herbs; Basil, cilantro, dill, and mint. Beyond having an amazing bright flavour, the colour is so pleasing and just reminds me of a nice summer day.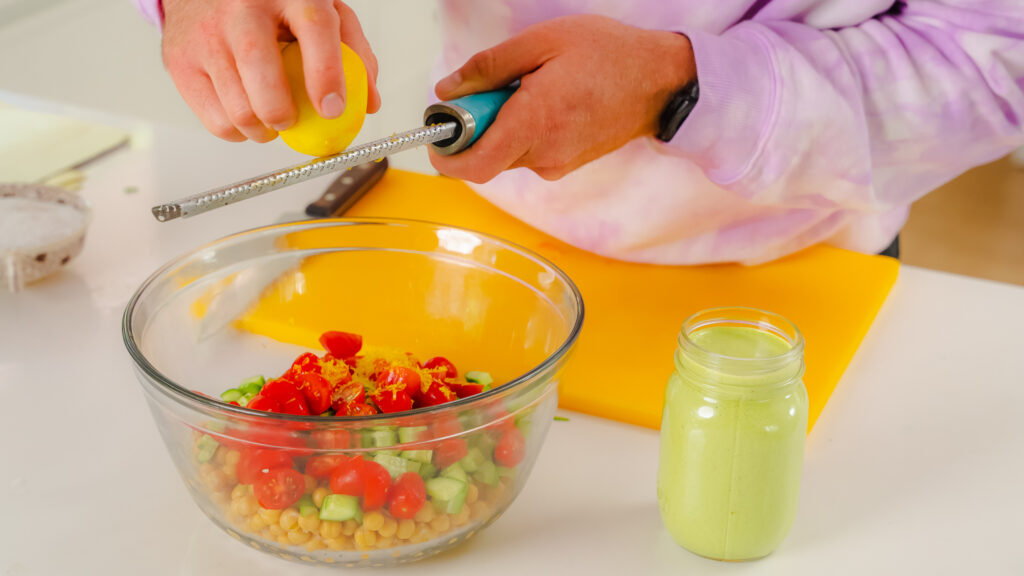 Let's break down the ingredients
I tried to keep this dressing light and bright and decided to use greek yogurt for creaminess rather than mayo or sour cream. The greek yogurt also gives the dressing a lovely tang, amps up the protein, and keeps the dressing that much healthier.
As mentioned above, I loaded this green goddess dressing with a whack ton of fresh herbs. Cilantro, basil, dill, mint, and chives. If you are not a fan of any of those herbs feel free to sub in parsley.
Beyond the herbs we use lots of lemon juice and zest to keep the dressing bright and to help it last longer in the fridge. I tossed in some garlic, capers, olive, salt, and pepper to balance out the flavours. I really think you are going to love this dressing as it goes so well with so many dishes.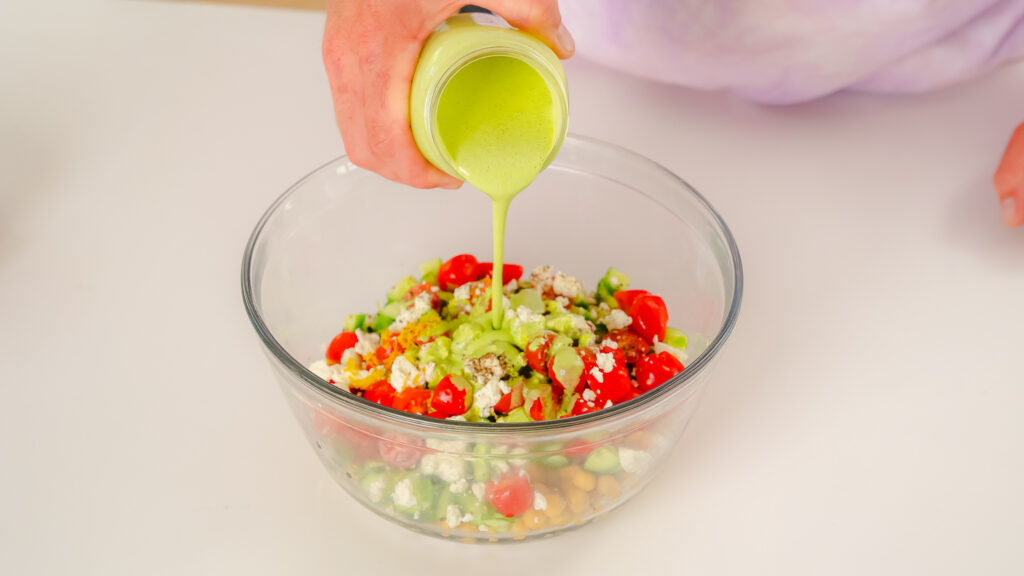 Storing and shelf life.
I suggest keeping this dressing in a clean glass bottle placed in the fridge. This dressing will keep for up to 2 weeks if store properly.. although I bet any money that you will eat it all within a day or two! You have been warned 🙂
Green Goddess Salad Dressing
Print Recipe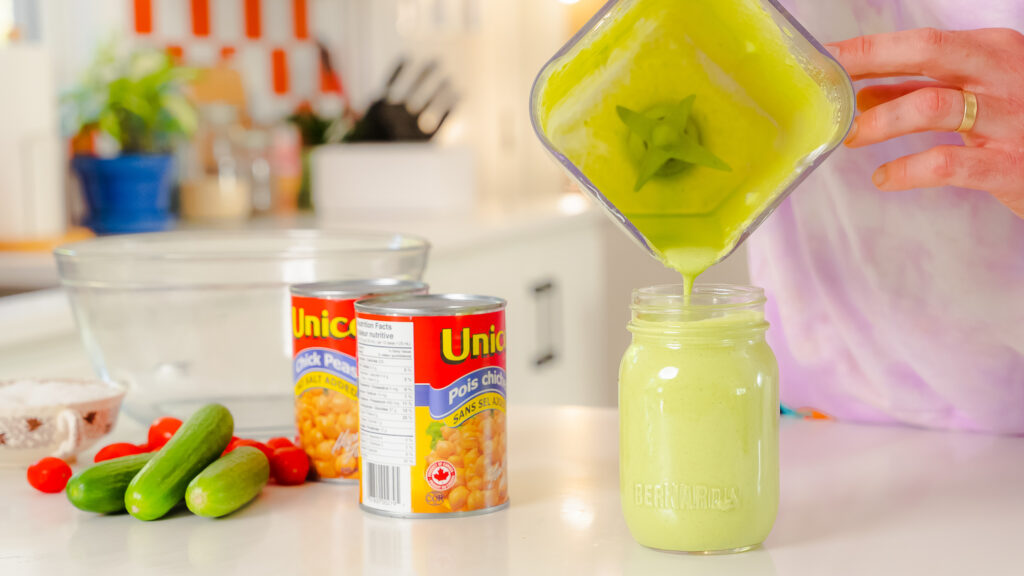 Ingredients
1

cup

greek yogurt

1

cup

cilantro or parsley

1/2

cup

Basil

1/2

cup

dill

1/2

cup

mint

1/2

cup

chives or green onion

1

lemon, zested and juiced

1

tbsp

olive oil

2

tbsp

capers

2

cloves

garlic

1

tsp

salt

1

tsp

black pepper
Instructions
Place all ingredients into a blender or food processor and blend on high. Pour into a clean jar and store in the fridge for up to 2 weeks.
Print Recipe
(Visited 9,148 times, 1 visits today)