I love a slice of good banana bread! This classic and comforting dish helps to use up your leftover bananas, and it's a win-win.
I feel like very few recipes encapsulate "home cooking" as banana bread does in the world. I bet you a tonnie that we all have a childhood memory of the amazing smell and taste!
Slather up some butter on a slice, pour yourself a cup of tea and enjoy! It's like a warm hug for your soul.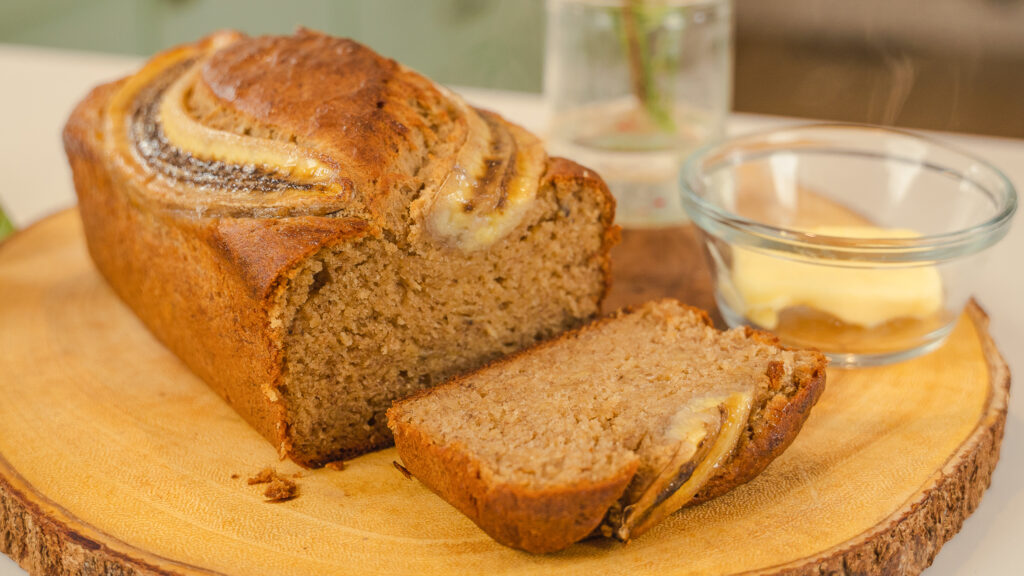 I have gotten requests to make a banana loaf numerous times, but I wanted to wait until I had the perfect recipe to share, and here we have it today! Ladies and gentlemen, I present to you the most, moist, fluffy, and airy banana bread loaf you will ever taste. It is exactly what you have been looking for!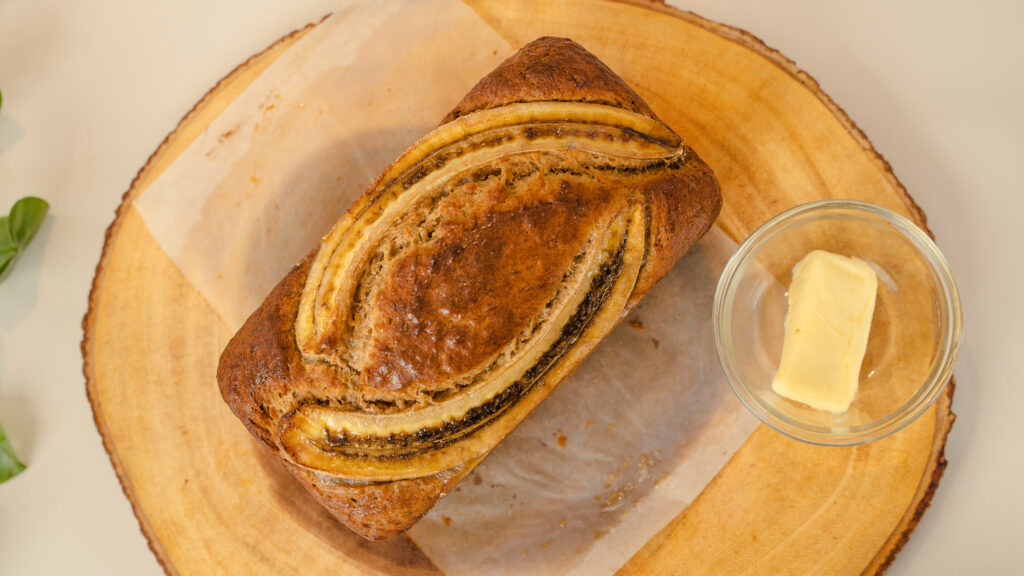 Let's Breakdown the Ingredients!
The most important ingredient of this recipe has approximately four super ripe bananas. Ripe bananas are crucial to add an extra amount of natural sweetness, and the soft texture makes it easier to incorporate the bananas into the recipe.
While the ripe bananas have their own sweetness, adding vanilla, maple syrup, and brown sugar as a warm, sweet, woody and caramel flavour to the loaf! The addition of the spice cinnamon to the loaf gives it a warm spicy flavour to balance the sweetness added.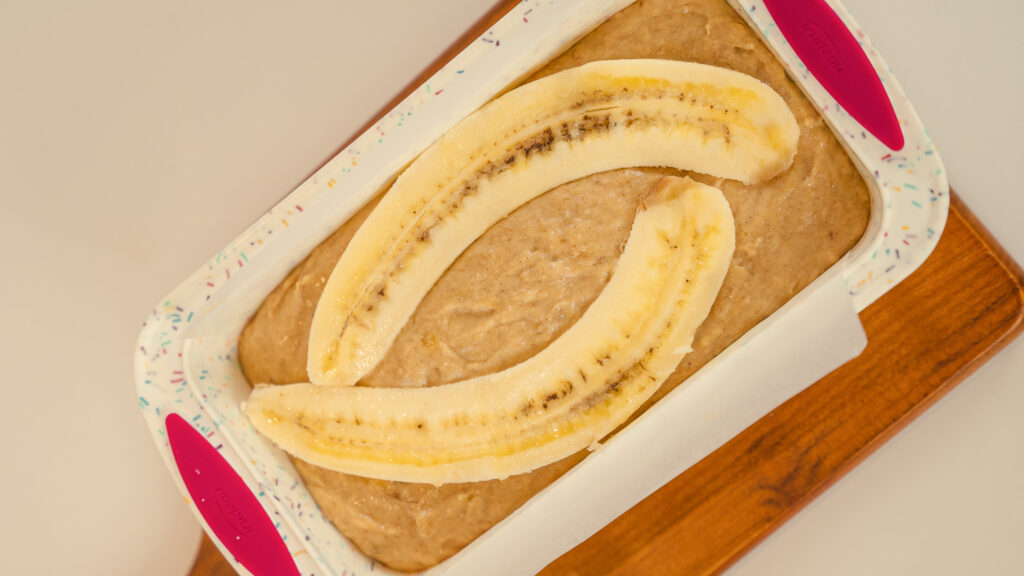 Banana Bread
Print Recipe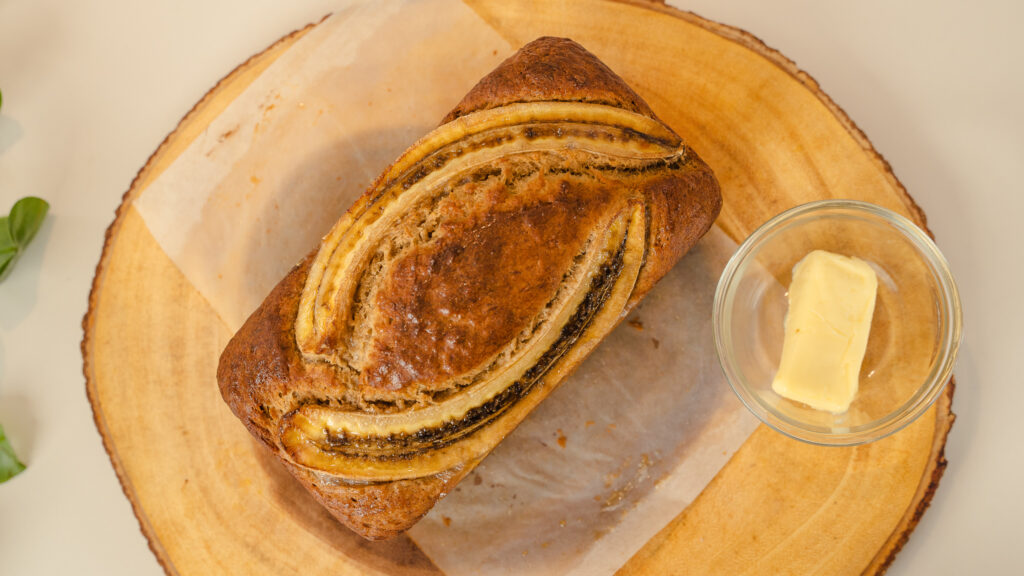 Ingredients
1 1/2

cups

super ripe bananas, mashed

approximately 4 bananas

1 1/2

cups

all purpose flour

3

eggs

1

tsp

cinnamon

2 1/4

tsp

baking powder

1/2

cup

melted butter

1

tsp

vanilla

1/2

cup

maple syrup

1/4

cup

brown sugar

Pinch

salt

1

less ripe banana, sliced horizontally
Instructions
Preheat oven to 350 and line a loaf pan with parchment paper. Always leave a bit hanging over the edge as it makes it easier to remove.

Next, place the mashed bananas in a bowl. Dump in the eggs, butter, brown sugar, maple syrup, vanilla, and mix to combine.

Add in the flour, baking powder, salt, and cinnamon and mix just until combined. The key here is not to over mix.

Pour banana mixture into the pan and top with the final banana, cut side up.

Bake for 1 hour or until you can poke with a skewer and it comes out clean. Allow to cool in the pan for 5 minutes and then remove totally and let cool fully on a rack. Now dive in!
Print Recipe
(Visited 17,700 times, 10 visits today)