This Newfoundland Five Star Cookie Bar is one of my childhood favourites! Each holiday season, my nan from Newfoundland would send a parcel filled with different squares, cookies, and treats in Nova Scotia.
This is a straightforward recipe to make with only 7 ingredients! Condense milk, coconut, graham crackers, vanilla, melted butter, and chocolate. This recipe is so easy and incredibly tasty!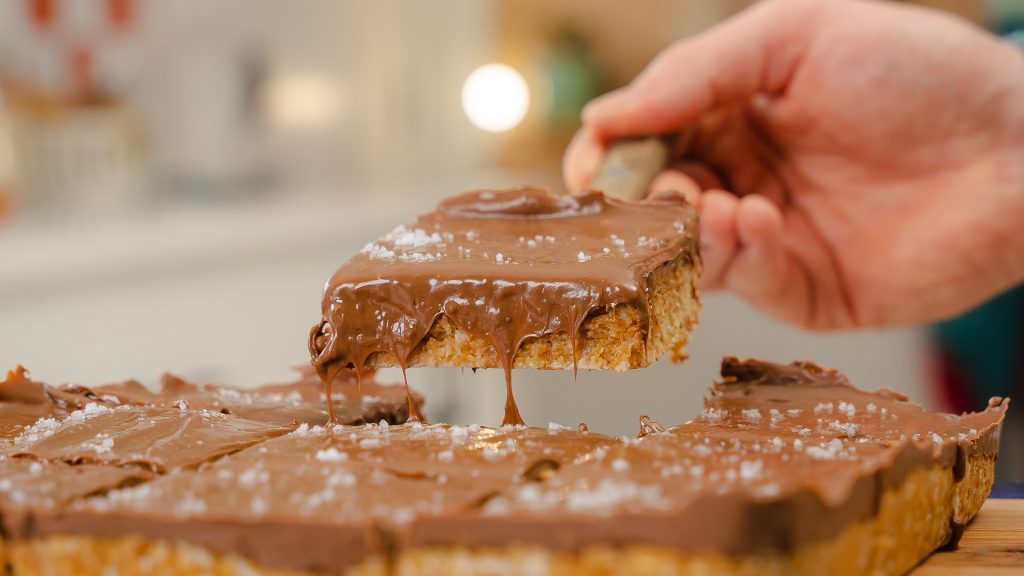 Five star bars
These cookie bars have a bit of a cult following. Beyond being wildly delicious, they are super simple to make. Anyone can pull these off. Perfect for a potluck, movie night, or just a treat with friends. If you haven't made these yet, you really should give them a try.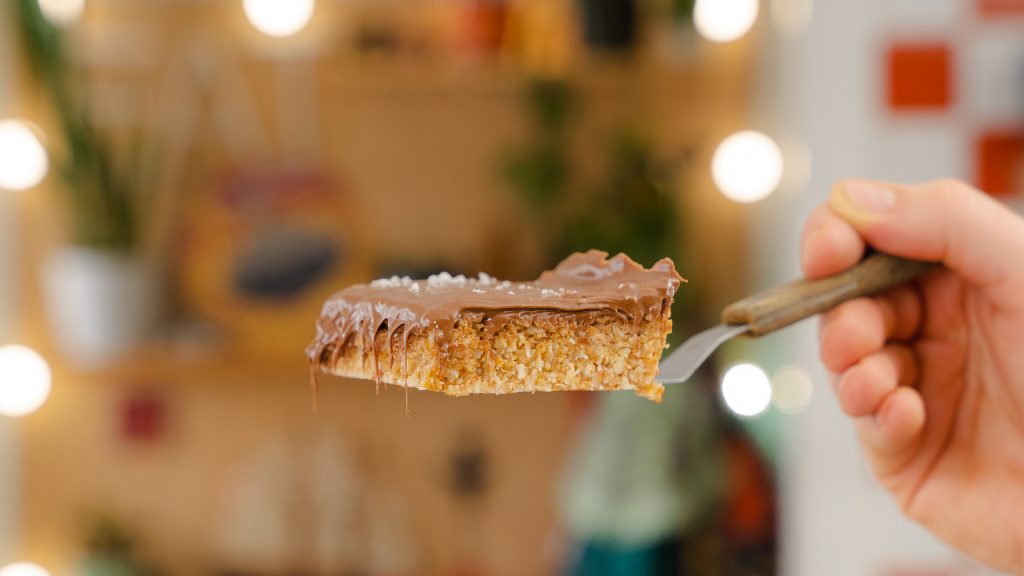 Let's Breakdown the ingredients
Graham Cracker Crumbs – Sweet and delicious. The graham cracker crumbs are the main ingredient in the crust.
Unsweetened shredded coconut – There is plenty of sweetness in the condensed milk and chocolate.
Sweetened Condensed milk – This sweet and creamy milk is found in a can in any grocery store.
Melted butter
Vanilla
Aero Bars – If you want to be authentic, use Areo Bars. Milk chocolate chips work too
Flakey salt for topping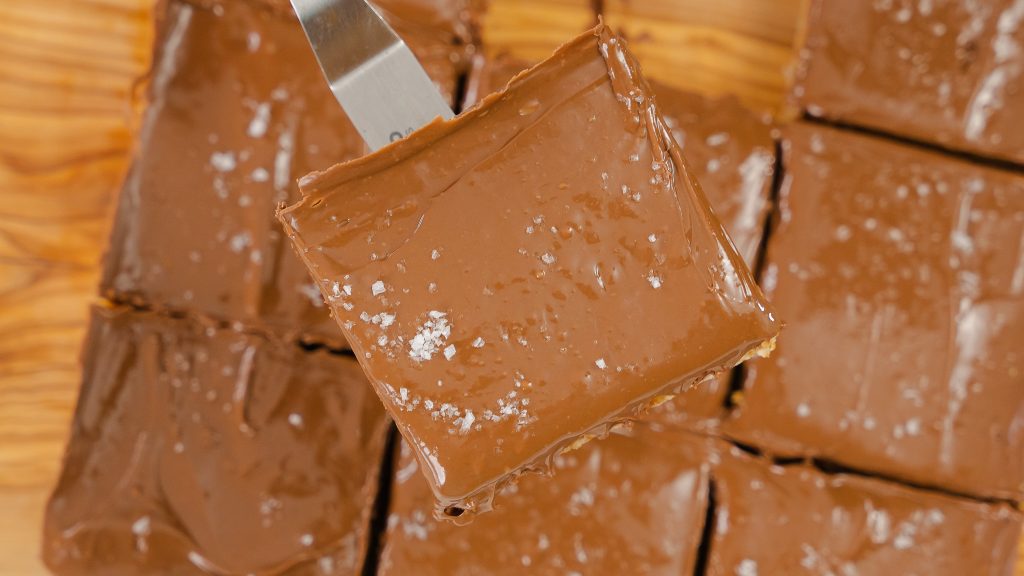 Process for making these 5 Star Bars
Line a 9X9 inch baking pan with parchment paper and preheat oven to 350F.
In a medium sized bowl mix together the sweetened condensed milk, melted butter, and vanilla.
In a larger bowl mix together graham cracker crumbs and coconut.
Combine both bowls and stir to combine.
Pour mixture into baking pan and press down with a spatula. Make sure to push into corned.
Bake for 20 minutes.
While baking, chop up Areo Bars
Remove baking pan from oven and immediately sprinkle the chopped Aero bars on top of the cookie base. The heat will slowly melt the chocolate.
After about 5 minutes, smear the chocolate around and sprinkle with flakey salt. Allow to cool.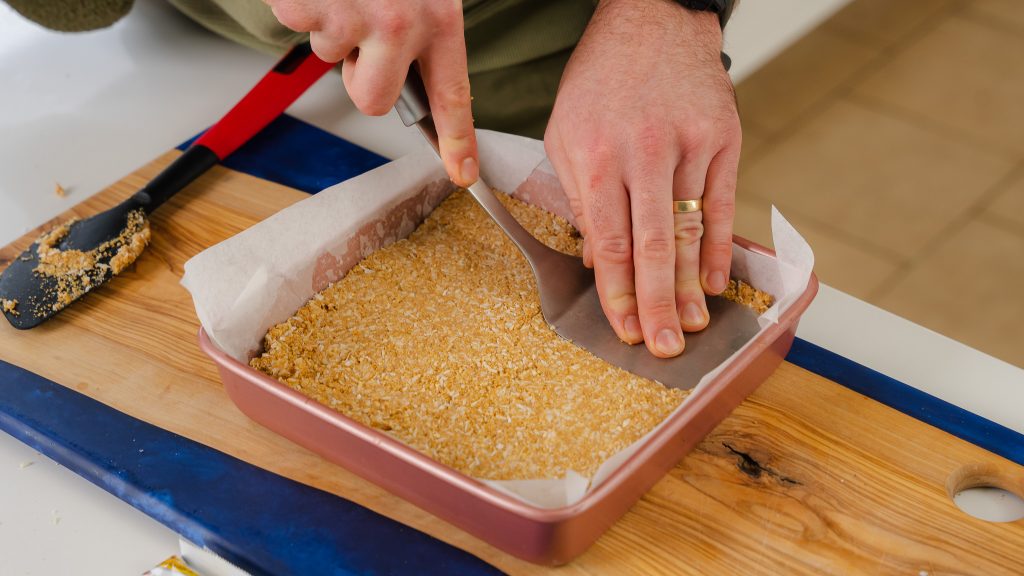 Melted Chocolate topping
The melting of the chocolate is the best part of making this recipe. Once the base has baked in the oven, remove and immediately top with the chopped Aero Bars. The Aero bar gives it such a great taste and is the authentic this to use for this recipe.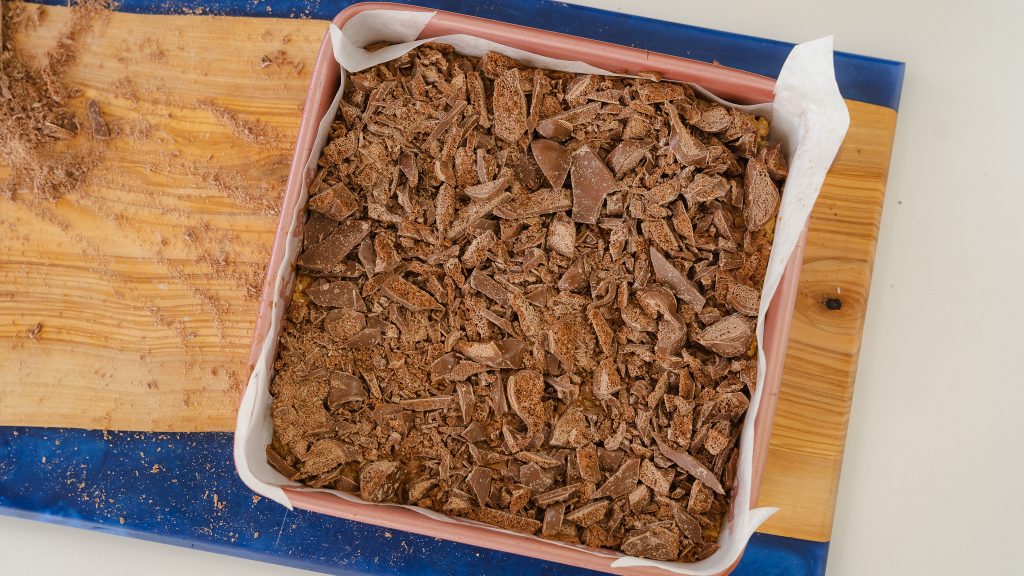 Other Sweets you might enjoy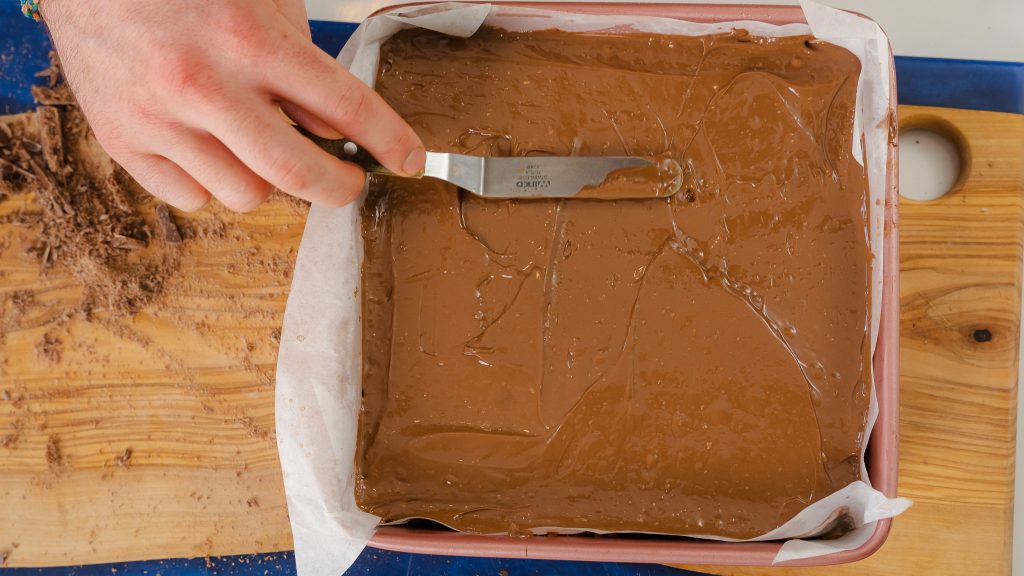 Newfoundland five star bar cookies
Print Recipe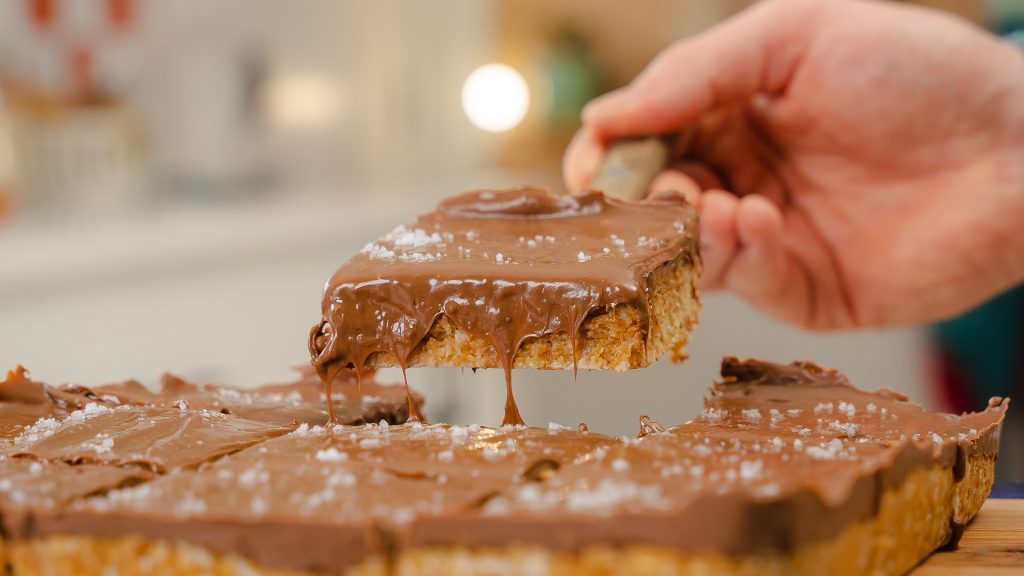 Ingredients
2

cups

cup graham cracker crumbs

2

cups

unsweetened shredded coconut

¼ 

cup

melted butter 

1

can

sweetened condensed milk 

1

tsp

Vanilla extract

3

Aero bars, chopped

1

pinch

Flakey salt to finish
Instructions
Preheat oven to 350 and prepare an 9X9 inch baking pan with parchment paper.

In a bowl mix together condensed milk, melted butter, and vanilla.

In a separate bowl, mix together coconut, and graham cracker crumbs.

Combine both mixtures together in one bowl and then fold into the prepared brownie pan. Using a spatula, press down to make sure the squares are evenly spread out right to the edges

Bake in the oven for 20 minutes

After 20 minutes, remove from the oven and sprinkle on the chopped Aero bar. Cover with a baking sheet for 5 minutes and then smear the chocolate across the top of the bars. Allow to fully cool and enjoy!!!
Print Recipe
I really hope you make these for someone you love this holiday season!
(Visited 95,625 times, 22 visits today)