This homemade basil vinaigrette dressing is guaranteed to brighten up all of your favourite salads, and satisfy more then any store-bought counterpart. Bright, creamy and full of fresh herby flavour; you're sure to have the majority of the ingredients already in your pantry. Break out the basil and let's start cooking!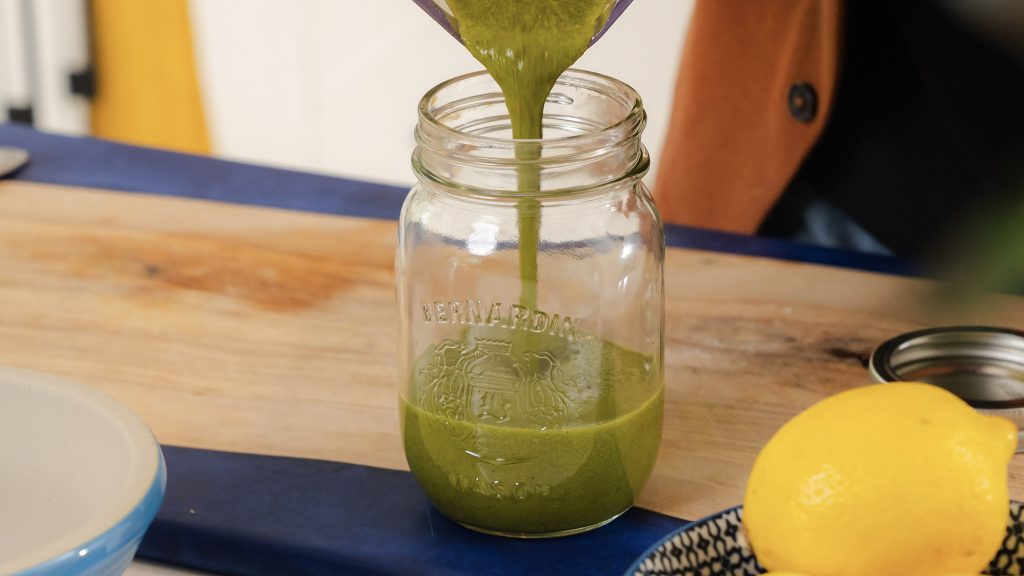 Key ingredients for Homemade Basil Vinaigrette Dressing.
This recipe is super simple, but the ingredients you choose are really important. Keep these key ingredients in mind and you'll have the perfect salad dressing every-time.
Basil– Has to be fresh. Fresh basil, when in season is such a beautiful thing; so full of flavour and colour, you'll definitely be able to tell why fresher is always better.
Lemon Juice– Store bought juice just doesn't even compare to that of a real lemon, always use fresh if possible!
Olive oil– A good quality oil is totally worth the extra cost. The last thing you'd want to do is spend the time hand making a beautiful vinaigrette just to have it ruined by low quality olive oil. Look for brands that say EVOO or Extra Virgin Olive Oil.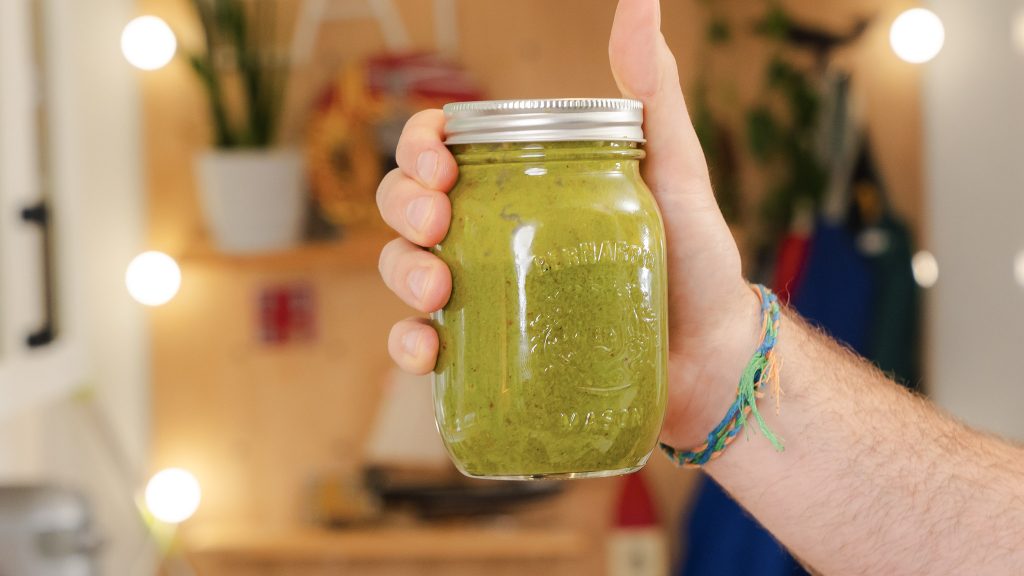 Tips on nailing this Basil Vinaigrette.
The key to this recipe is making sure you fully emulsify all of the ingredients, we don't want a split dressing to go on our favourite salads; thats why we're using a good quality blender.
The basil in the recipe is going to help bind all of our other ingredients into the oil, turning it from loose oil into a beautiful creamy dressing.
Once it's fully blended, pop it into a mason jar and keep it in the fridge for up to 10 days. If it starts to split, just give it a good shake in the jar and it will emulsify back into a creamy dressing!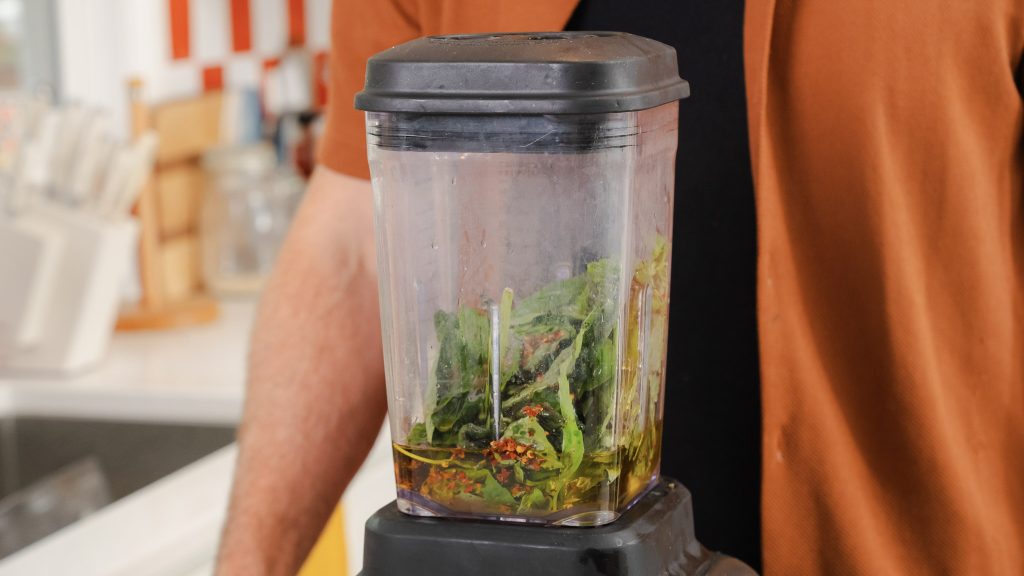 Other DIY dressings you should check out.
Now that you're versed in the world of DIY Dressings, here's a few other recipes we think you should try out.
Ginger Miso Lime Salad Dressing
Homemade Basil Vinaigrette Dressing
Print Recipe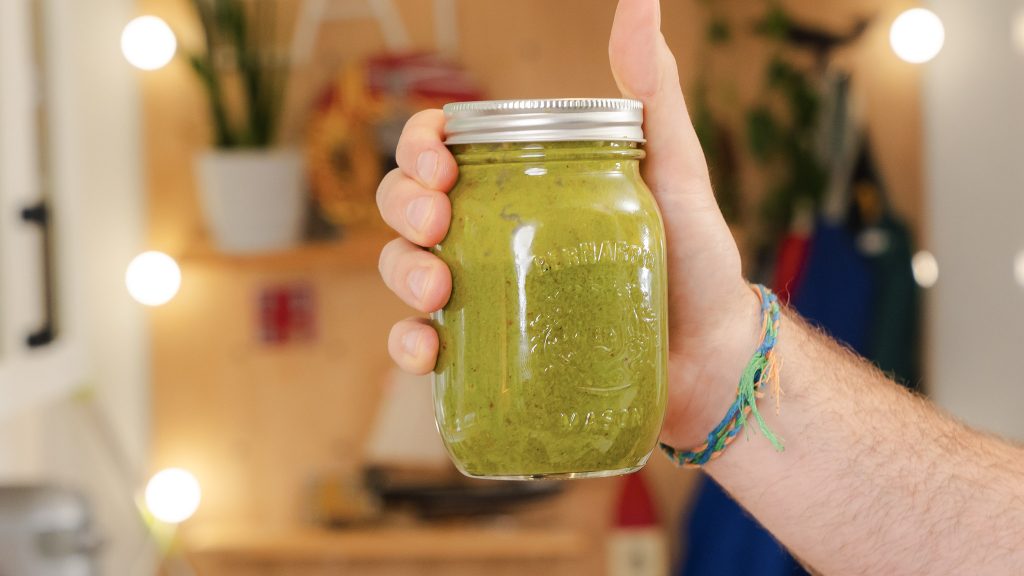 Ingredients
2

cups

Fresh basil

1

large

Garlic clove

1

large

Shallot

1/2

large

Lemon

Juiced

1

tbs

Red pepper flakes

3

tbs

Apple cider vinegar

1

cup

Extra virgin olive oil

1

tsp

Salt

1

tsp

Black pepper
Instructions
Add everything to a blender and blitz on high until smooth.

Store in a mason jar in the for up to 10 days. If dressing splits, just shake!
Print Recipe
(Visited 8,826 times, 11 visits today)