This home-style bread is easy, satisfying and packed with over 15g of protein! If you're like me, you want to ensure you get all the protein and nutrients you can while maintaining flavour. This bread has been a lifesaver; it comes together quickly and can be used for so many things! Perfect for grilled cheese, packed in your lunch or for a quick grab-and-go with PB&J on your way out the door. Fresh bread has never been so easy!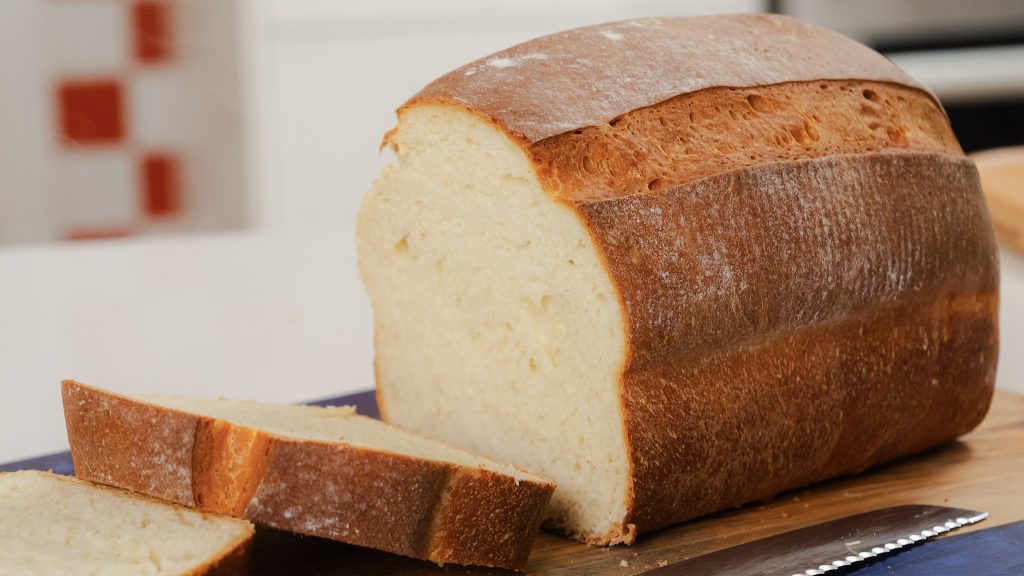 Packed with Protein!
This recipe might not read like a traditional loaf of bread, but that's the point; it's not!
Two of the main ingredients are the driving force for this extra dose of protein.
Cottage cheese is a great vessel to add a bit more protein and a great body to this loaf. It's what gives it that dense slice and a slight tang.
The egg whites also help add a bit of extra protein while keeping the bread airy!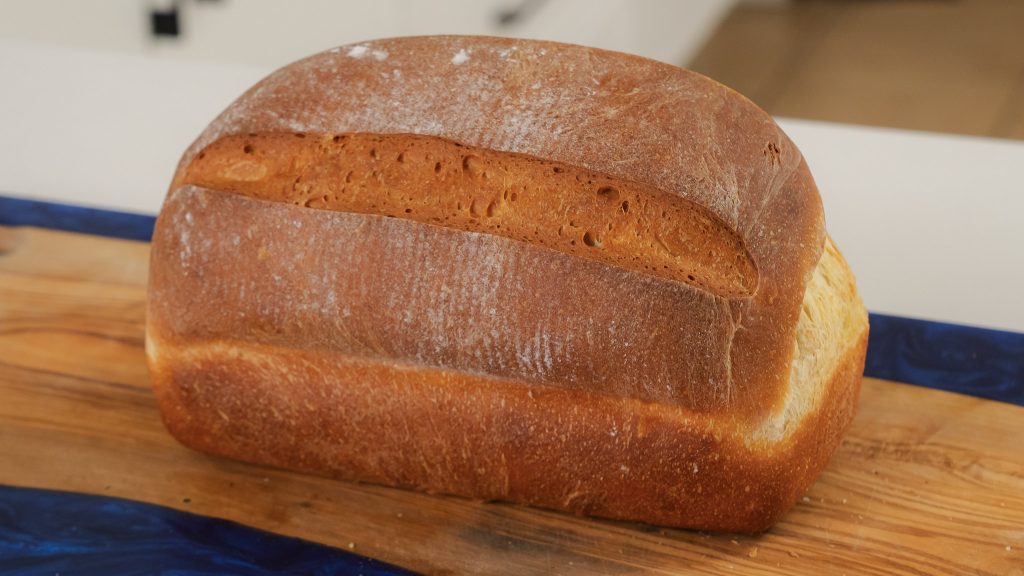 Key steps to nailing this every time.
While the ingredients might not be super conventional, the methods by which we make and bake are. Keep these key steps in mind when you make yours, and we're sure you'll get a picture-perfect loaf every time.
Use a big bowl: We want to make sure everything has the space to hydrate, mix and do what they have to do. I'm famous for grabbing too small of a bowl, so save yourself the extra dishes!
A rest goes a long way: A super important step in all bread-making! When we let our dough rest at the proper temp for the right amount of time, you're going to have a finished product that is lighter, more flavourful and will bake more evenly.
The punch down: A helpful step that helps release gas buildup in the dough as it rises and helps to redistribute sugars, gluten and yeast back into the dough before baking.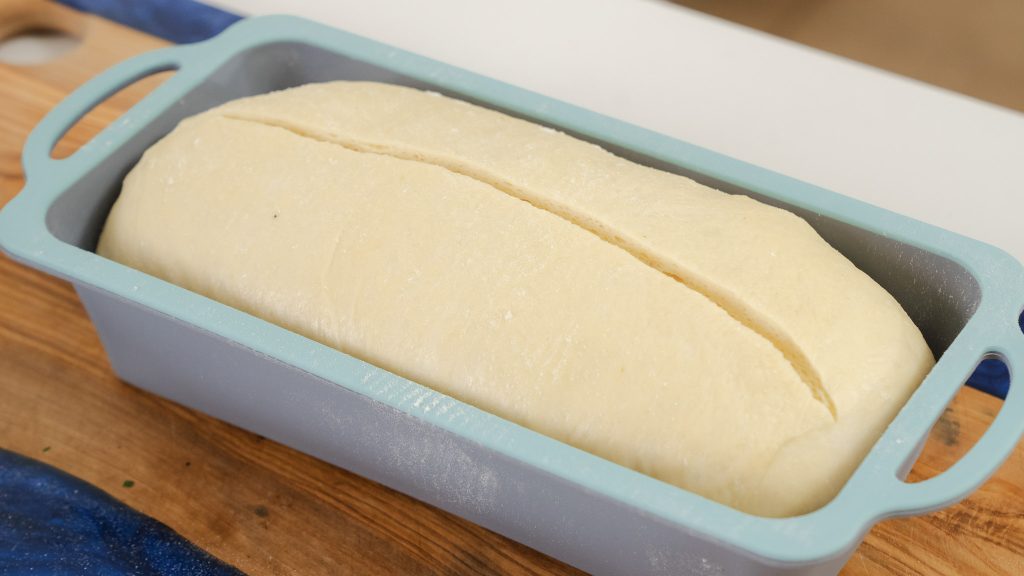 A world of possibilities.
I really like this bread; it isn't just because it's packed with protein and easy to make, but because it's such a solid slice, you can do anything with it!
The cottage cheese gives it this slight tang that almost starts to enter sourdough territory but stays nice and light like your favourite loaf of grocery store bread.
With that slight bit of tang, you can elevate all your favourite sandwiches, toasts and snacks! It's a classic grilled cheese with a bit of spicy mayo that will make this bread shine!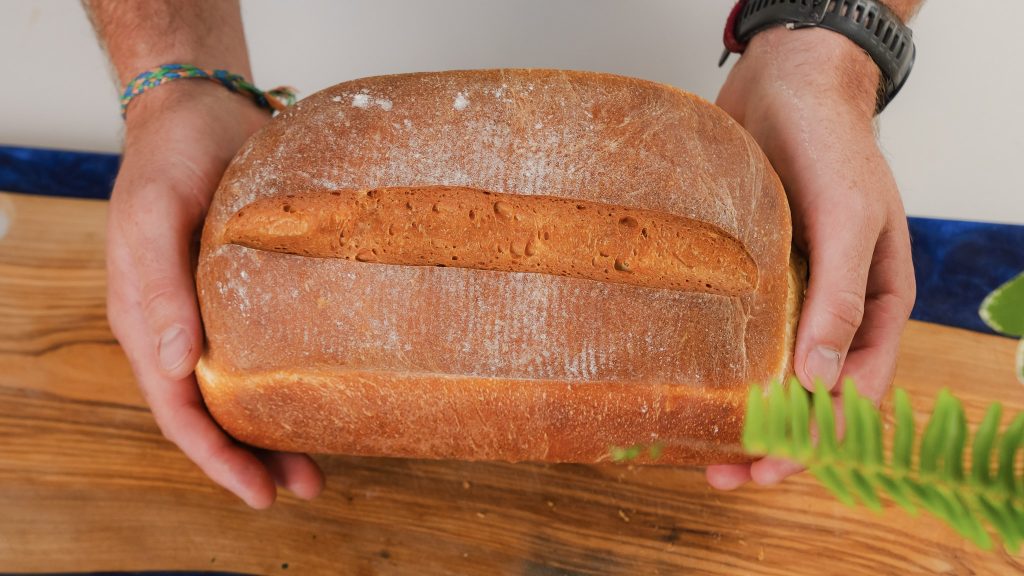 Other breads we know you'll crush!
If you like the sound of this recipe, here are a few other breads we think you're going to love! Try them all and add them to your weekly baking routine.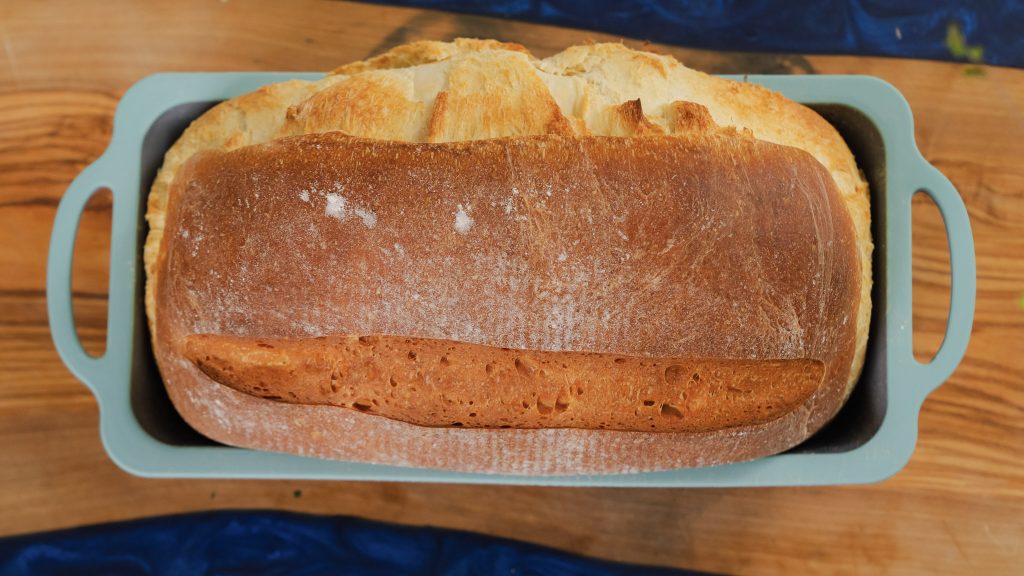 Protein Bread
Print Recipe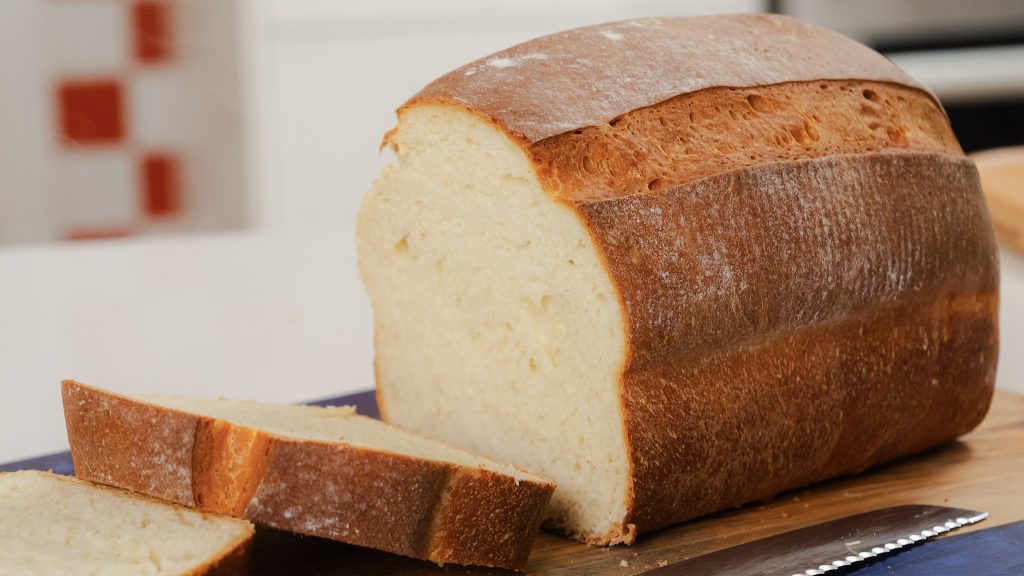 Ingredients
1 1/2

tsp

Dry active yeast

1/3

cup

Warm Water

1

cup

Cottage Cheese

1

cup

Egg whites

4 3/4

cup

Bread flour

Must be bread flour!

1

tbs

Salt
Instructions
In a large bowl mix together dry active yeast and warm water. Allow the yeast to bloom.

In the bowl of a blender or food processor, blend together the cottage cheese and egg whites until smooth. Once smooth, pour into the bowl of the yeast mixture.

Into the same bowl add in 4 ⅔ cups of bread flour and 1 tbs of kosher salt. Using a wooden spoon, mix together until the dough forms a shaggy ball. From there, pour it onto a lightly floured surface and knead until until smooth. Around 5-6 minutes. If the dough feels very dry and hard to knead,  wet your hands under the tap and the continue to knead.

Once the dough ball is smooth, place into a lightly oiled bowl and cover with plastic wrap. Place it somewhere cozy in your kitchen and let double in size. This takes about an hour.

Once dough has doubled in size, punch out the air and press the dough flat. Now roll into a log and pinch the ends together tightly. Don't skip this step and try to make sure the seam is tight. Now place the log into a bread loaf pan and allow to proof for another 20 minutes.

While the bread is proofing preheat the oven  to 400F.

Once the loaf is done proofing I suggest using a razor blade or sharp knife to slit down the middle.

Bake loaf for 45-50 minutes. Cool loaf completely and then slice. Do yourself a favour and make a grilled cheese sandwich with this.
Print Recipe
(Visited 10,956 times, 22 visits today)