Homemade salad dressings are always better, cheaper and more satisfying than their store-bought counterparts. You're guaranteed to have all of these ingredients already in your kitchen; best part of this recipe, it's so easy to customize and made your own. Shake it, enjoy it and store it in your fridge for up to two weeks (not that it will last that long!).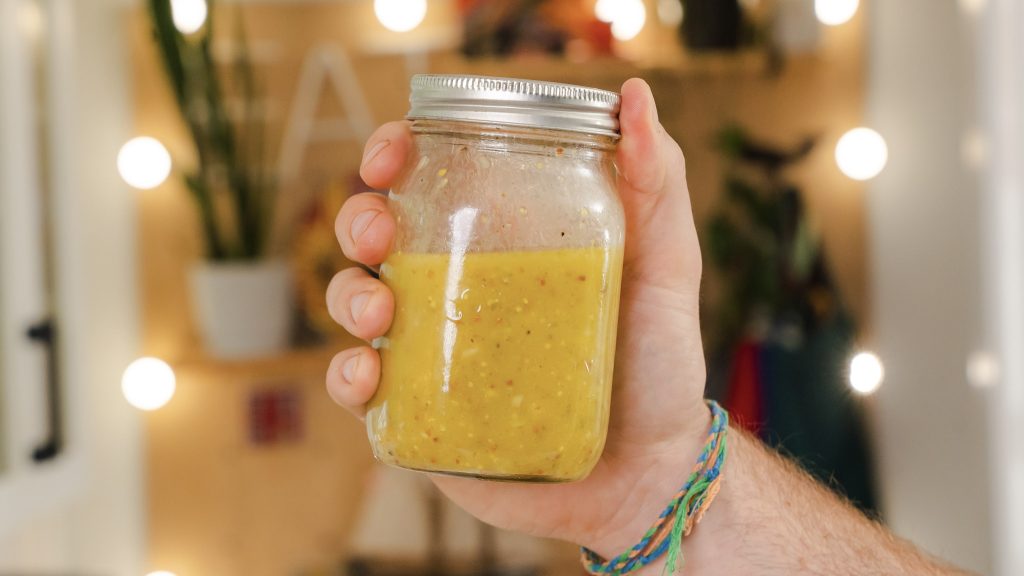 Stick to the ratio, perfect salad dressing every time.
This salad dressing is a super simple ratio that after a while you wont even need to look at a recipe, you'll be cranking out vinaigrettes in your sleep! The ratio is:
1 part vinegar to 2 parts oil (1/2 cup vinegar to 1 cup oil)
The rest of the ingredients can be completely up to you. We always recommend adding a bit of sweetness to balance out the acidity and of course a pinch of salt to enhance all of the flavours.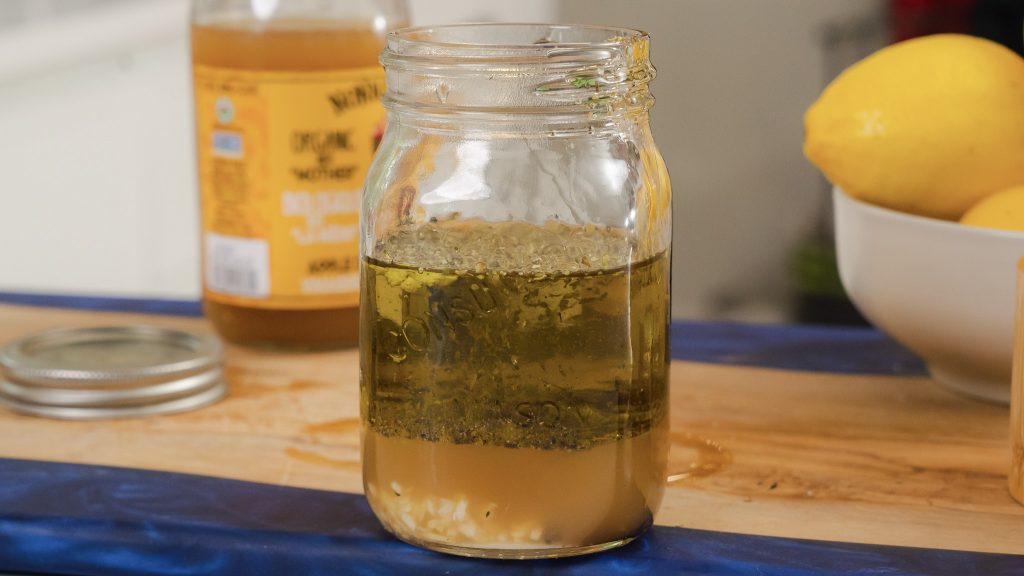 Tips on nailing a DIY Dressing
Following the ratio isn't the only way to make a memorable salad dressing, the ingredients you choose really matter. We love apple cider vinegar for its high, bursting and fruity acidity, but there other types of vinegar you can play around with. If you're looking for something less sweet maybe a Champagne vinegar might do the trick, or if you're looking to go in a nuttier direction sesame oil is a great substitute.
A sweetener is a must, but it can change depending on the salad or dish. Honey is great for salads with fresh fruits and dried berries; maple syrup pairs perfectly on cheesy salads with lots of toasted nuts. Once you get your ratio down, you'll be able to experiment with a world of flavours and combinations.
Other DIY dressings you should check out.
Now that you're versed in the world of DIY Dressings, here's a few other recipes we think you should try out.
Ginger Miso Lime Salad Dressing
Quick and Easy DIY Dressing
Print Recipe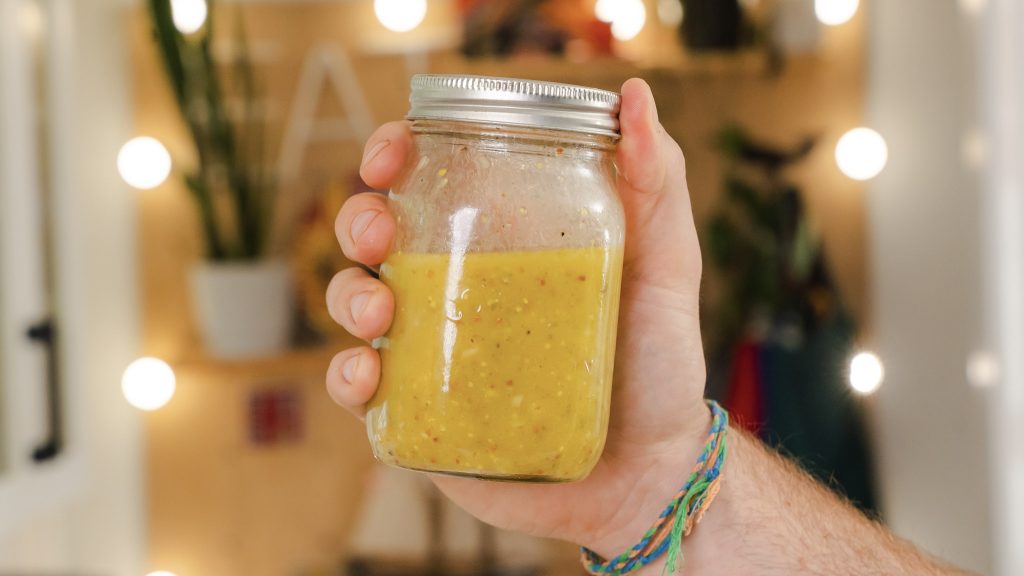 Ingredients
1/2

cup

Apple cider vinegar

1

cup

Olive oil

1

tsp

Kosher salt

1

tsp

Black pepper

1

tbs

Dijon mustard

1

large

Garlic clove

Minced

1

tsp

Oregano

1

tbs

Maple syrup
Instructions
Place all ingredients in a mason jar and shake well until fully emulsified. Store in an air tight container in your fridge for up to two weeks.
Print Recipe
(Visited 10,062 times, 25 visits today)