It's grill season folks and this is one of my favourites. Lebanese Kofta skewer. Beautifully seasoned beef, heavily seasoned with fresh herbs and warm spices, and then grilled on a skewer. One of my favourite foods in the world. There's a ton of ways for you to enjoy these, we definitely think this is going to be a big one in the summer dinner rotation.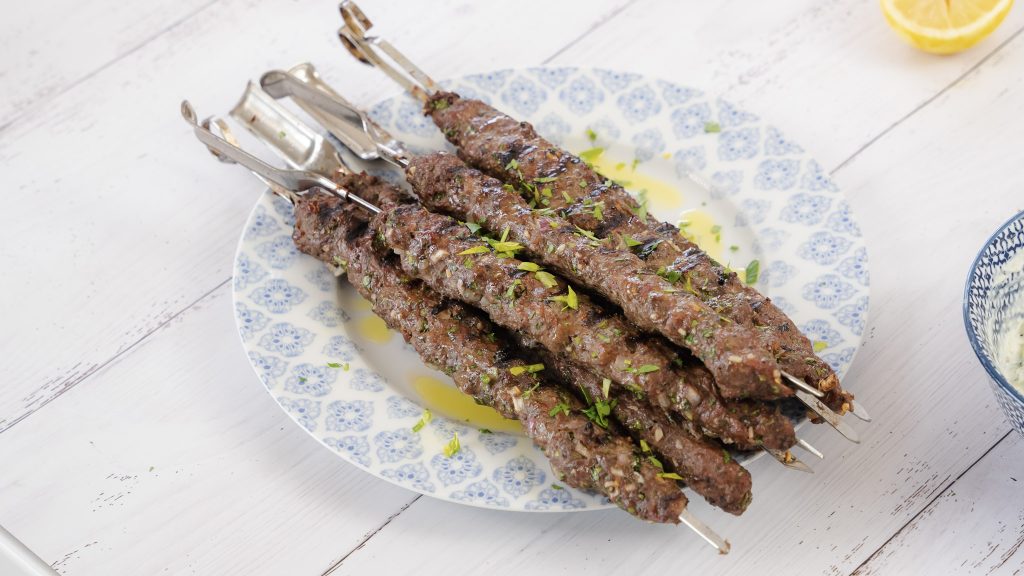 What is kofta?
Kofta is one of those dishes humans have been enjoying for many many years. Appearing in some of the earliest Arabic cookbooks, its has changed names many times as it was brought to different parts of the world. Many countries have similar versions of this dish, comprising of ground meats (usually lamb and beef) flavoured with spices and diced onions. Regardless of how we make this dish or what name we call it, we can all agree that it is incredible, and worth trying out!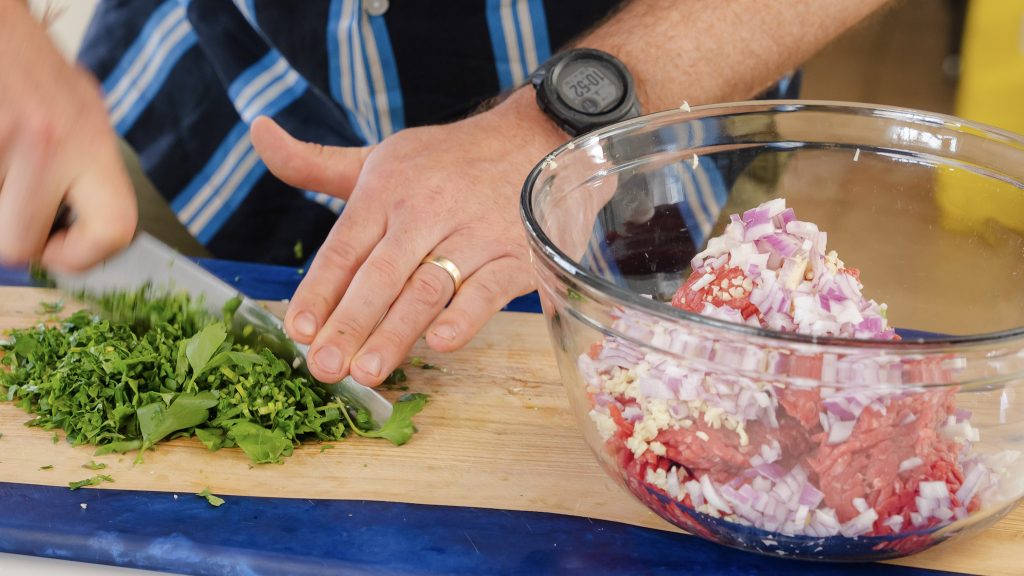 Key ingredients
Ground beef – There's something about the flavour of perfectly charred beef. Mixed that with warm spices and you have a flavour bomb!
Onions and Garlic – Super important to the recipe, the onions and garlic are aromatic and help lift the dish.
Spices – Like we said above, this combination of spices just sings summertime, warm and round flavours that add depth to the beef.
Lemon – You always need a little bit of extra acid, the lemon brightens up all of the deep and rich charred beef flavours.
Parsley – You always need a little bit of freshness when cooking incredible summer dishes, fresh parsley is a perfect fit for many recipes like this!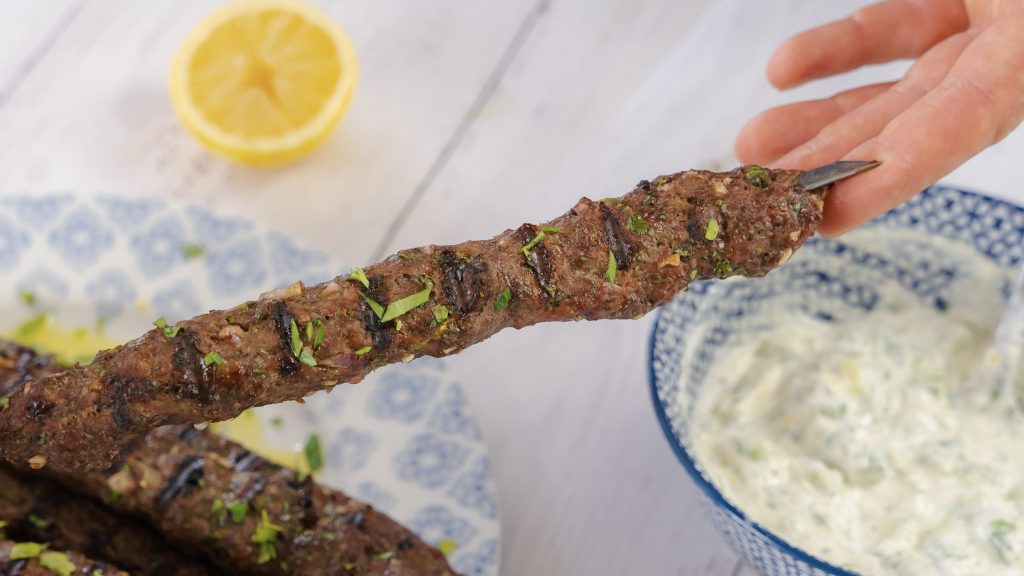 Tips to nailing these east
Get quality products- The beef you use is super important, the fresher the better. Get to know your local butcher and just see what fresh, quality beef tastes like!
Dice your veg- The smaller you cut your onions and garlic, the more distributed the flavours will be.
Get the grill hot- When you place down the skewers, you want to hear that meat cooking. We wan't to create beautiful and deep grill marks before the meat is over cooked. After all the char is where you get most of the flavour!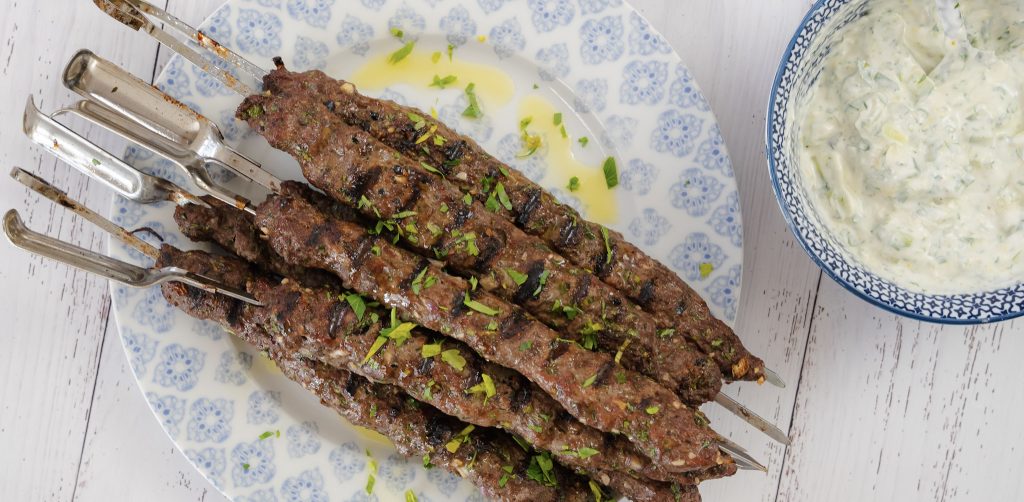 What to serve it with
Theres a few really grad dishes to serve with this one. Heres's a few recipes and other ingredients we think you should add to your spread!
Tatziki- A bright, acidic and creamy dressing made from greek yogurt. A perfect pairing if we've ever seen one.
Fresh naan bread– If your looking for something to soak up all of those incredible drippings, you gotta have some fresh naan bread. Toss it on the grill right as you take the kofta off just to let it soften up and maybe get some grill marks as well.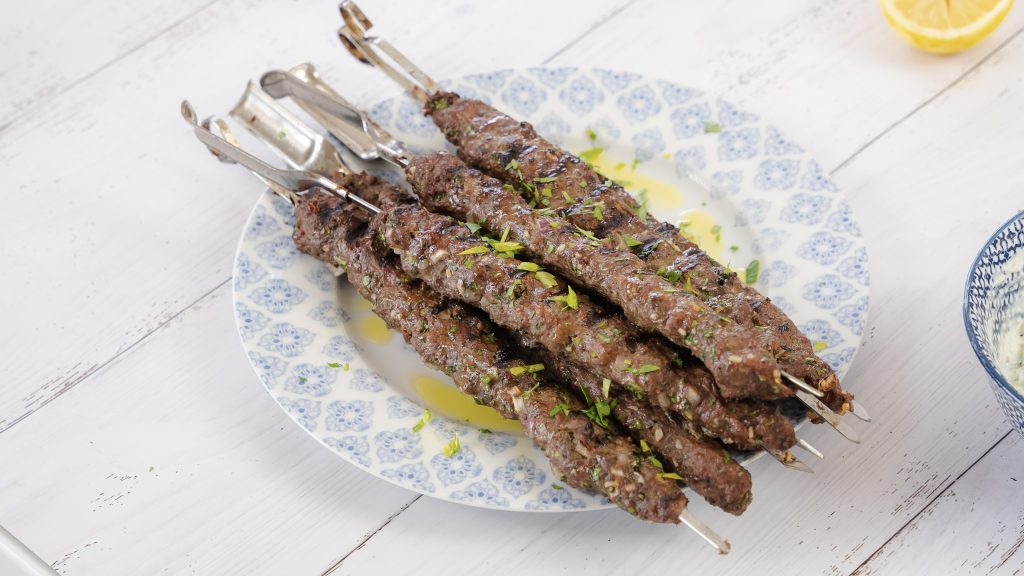 Other recipes you'll want to make.
If you liked the Easy Lebanese Kofta Skewers, here's a couple more of our recipes we think you'll love! Add them to your summer dinner rotation and enjoy!
Easy Lebanese kosta Skewer
Print Recipe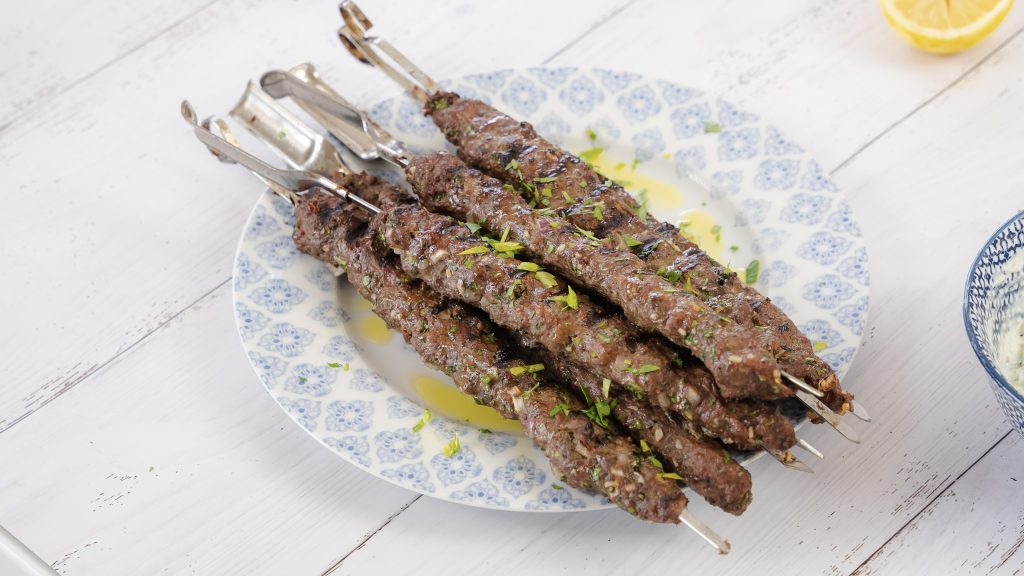 Ingredients
2

lbs

Ground beef

3

cloves

Garlic

1/2

cup

Red onion

Diced

1 1/2

cup

Fresh parsley

Chopped

1

tsp

Ground cinnamon

1 1/2

tbs

Cumin

1

tsp

Coriander

1

tsp

Garlic powder

1

tsp

Seven spice

2

tsp

Salt

1

tsp

Black pepper
Instructions
Turn your BBQ on medium heat, allowing it to heat up fully.

Dice the onion and garlic, chop the parsley and toss into a large mixing bowl.

Add ground beef and thoroughly mix with all ingredients together.

Pack flavoured beef tightly on a metal skewer. Lightly oil and season with salt.

Place on the hot grill. Don't move them around as we want to add grill marks. Cook for 10-15min or until fully cooked, flipping the skewers halfway.
Print Recipe
(Visited 5,806 times, 1 visits today)