For those who have been following along, you know I can't resist a solid salad dressing. And this Ginger Sesame Dressing might just be the new star dressing in my household. It's packed with flavour, ultra creamy and comes together in a few seconds. This is a versatile dressing that can go with many things; we like to eat it with crunchy greens like romaine or iceberg, even as a dip for a veggie platter. Get your blender ready; we're having salad tonight!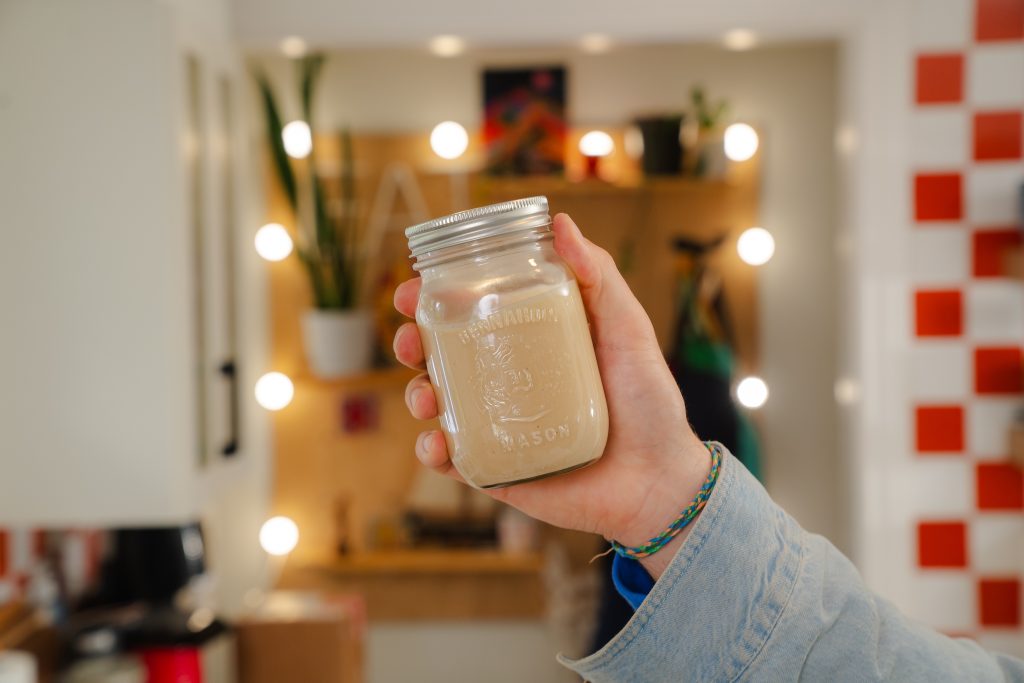 Why does this combo work so well?
This dressing has great balance and is full of all the staple ingredients.
The sesame oil gives depth and a rich, toasty flavour, and the ginger and garlic give a beautiful bright burn that brings any salad green alive.
The maple tames the acidity and rains in the heat; if you're not a fan of maple as an ingredient, feel free to substitute it for fresh local honey.
The key to this dressing is acutely the tahini. Also made from sesame seeds, it's less aromatic than sesame oil and has a more bitter taste, but does it ever give this dressing the amazing body it needs!
A good blender goes a long way, but not necessary.
For this Ginger Sesame Dressing, I used a high-powered blender to break down the ginger and garlic, but if you take your time, mince your garlic and ginger (try to make it as close to a paste as possible) and use a whisk to emulsify it all together.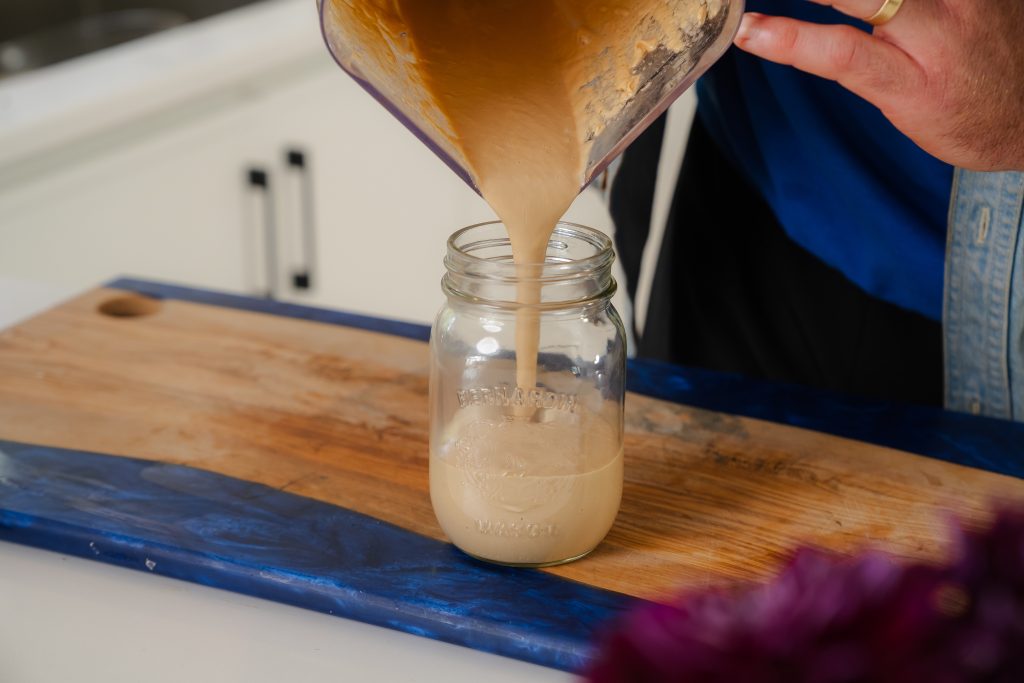 Here are a few other recipes we think you should check out!
Sushi Restaurant Salad Dressing
Ginger Miso Lime Salad Dressing
Ginger Sesame Dressing
Print Recipe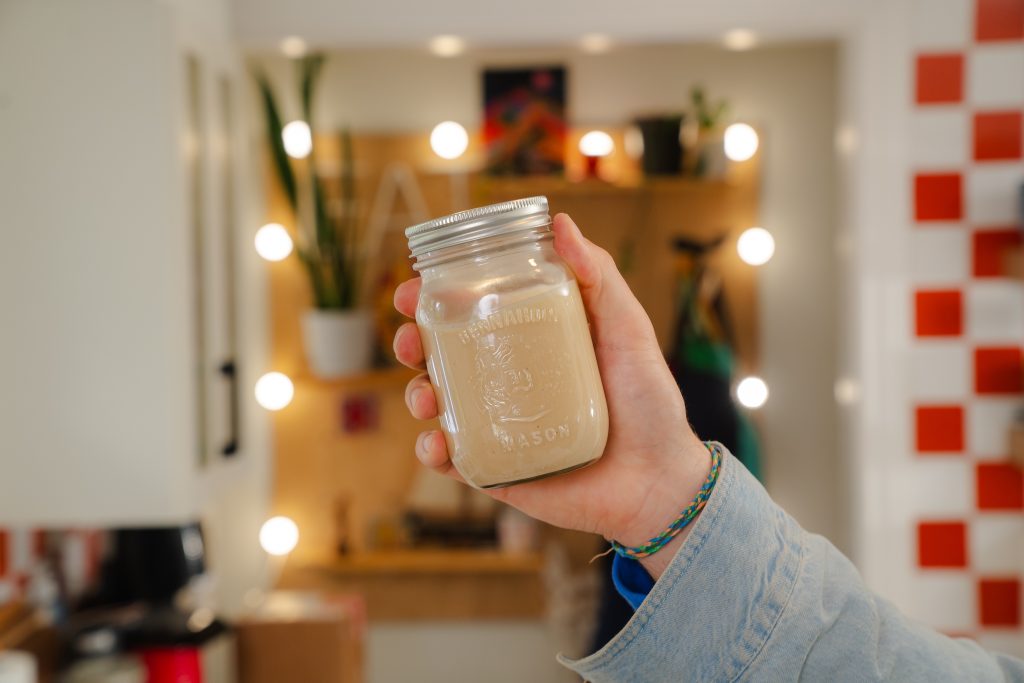 Ingredients
4

tbs

Sesame oil

4

tbs

Olive oil

4

tbs

Soy sauce

5

tbs

Rice vinegar

4

tbs

Maple syrup

4

large

Garlic cloves

2

inch

Fresh ginger

2

tbs

Tahini
Instructions
Put it all in a blender and blast on high until emulsified, should be light, airy and creamy.

Keep stored in an air tight container in your fridge.
Print Recipe
(Visited 9,618 times, 2 visits today)