It's that time of the year, folks; we can't deny it anymore: pumpkin spiced everything is back in season! We're kicking it off with these Pumpkin Spiced Muffins. My wife says they're café style, with their rich flavours and textures, topped with a wash of sugar and butter. This is one recipe I wish I could make all year round!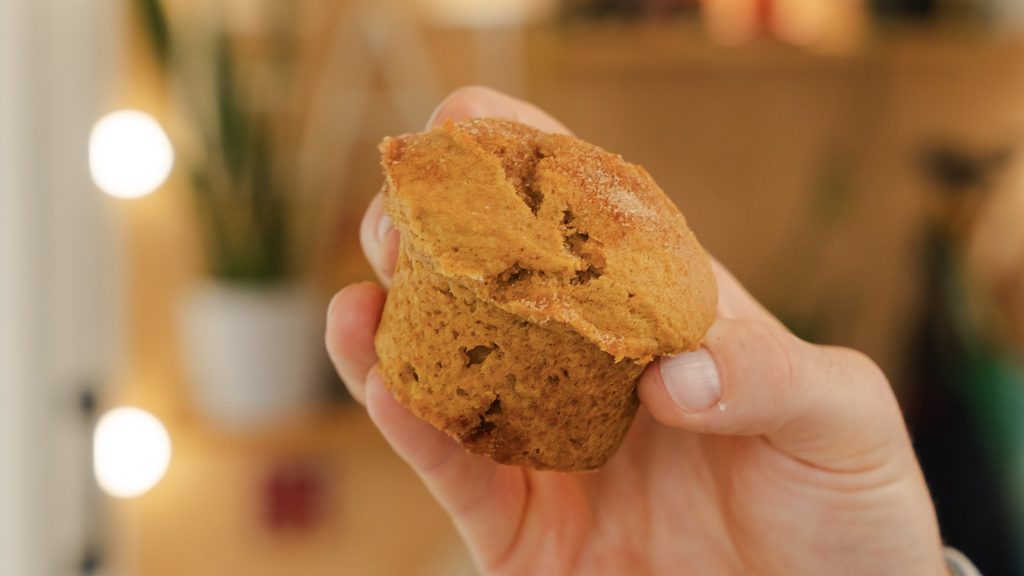 What is Pumpkin spice anyway? 
Pumpkin spice is a magical blend that contains so many beautiful round and warm spices that completely complement the rich vegetal flavour of pumpkin.
It consists of:
Cinnamon
Nutmeg
Ginger
Clove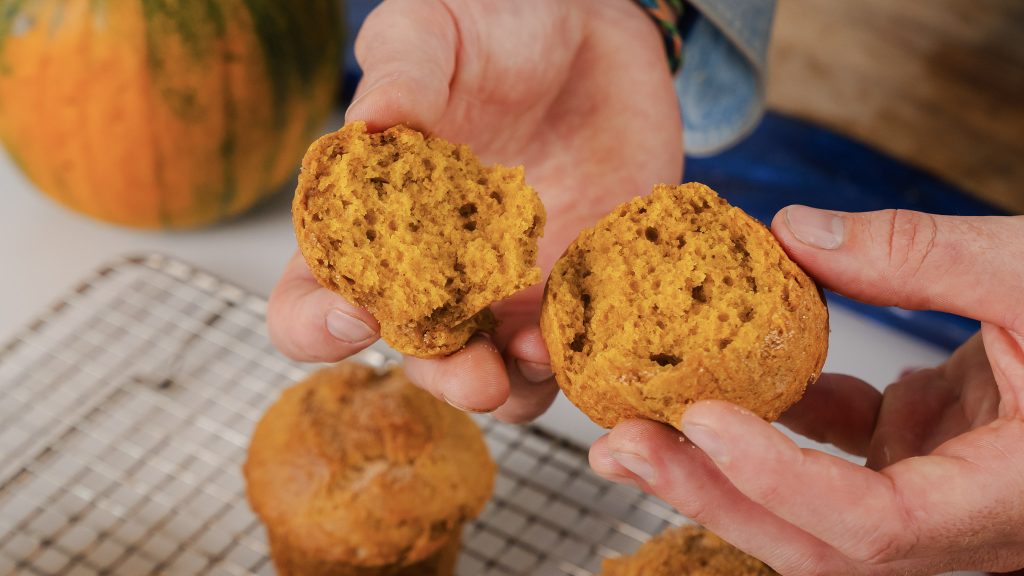 Key ingredients for these Pumpkin Spiced Muffins. 
This a very quick and simple muffin recipe, but with a few key ingredients you won't want to miss.
Pureed Pumpkin- If you really wanted to make these from scratch, you could use a fresh pumpkin, clean it, cook it and puree it. But if you want something that is just as good and a fraction of the time, a good can of pump puree will do just fine! 
Pumpkin spice…spice– The backbone of the recipe. Like we said above, it's a magical blend of round and warm spiced. You can make your own by purchasing each powdered spice individually, or you can find a pre-blended pack from the store.
Brown sugar- We use two types of sugar for this recipe: white and brown. The addition of brow sugar adds a deeper richness to the sweetness with its added molasses flavours that just work so well!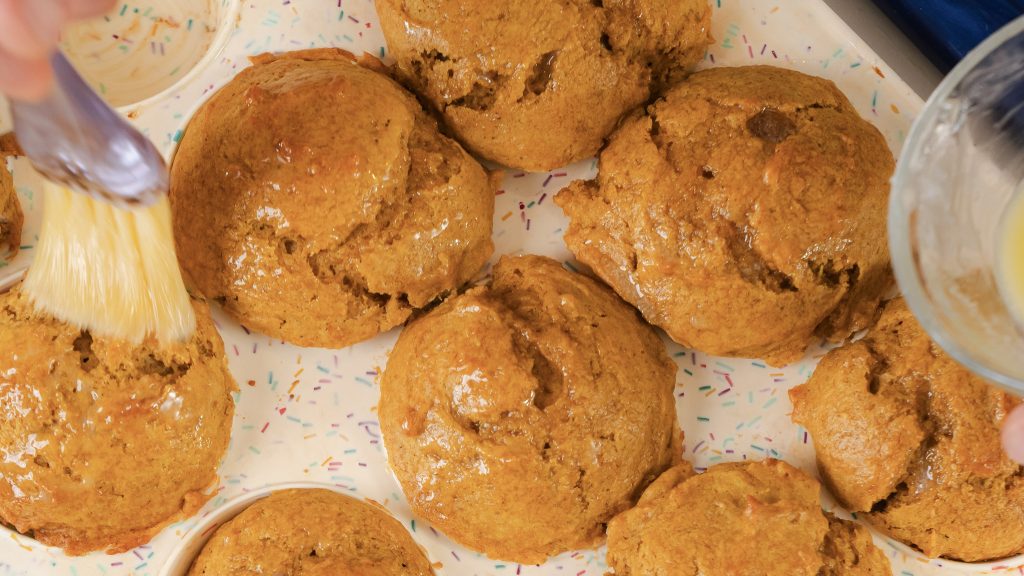 Tip on nailing this every time! 
Like any good muffin recipe, it's all about timing and putting in that extra bit of work to make each batch perfect.
A key is to always fully combine your wet and your dry first. We want all of the leavening agents to be distributed properly to ensure each muffin is as perfect as the last. The same goes for the wet ingredients. Because we have a thicker pumpkin puree and very strong flavoured spices, we want to fully combine them together, distributing the spiced flavour evenly!
Other baked goods to check out!
Mom's Ginger Poke and Pour Cake
Pumpkin Spiced Muffins
Print Recipe
Ingredients
1 1/2

cups

Flour

1 1/4

tsp

Cinnamon

1/4

tsp

Nutmeg

1/4

tsp

Clove

1/4

tsp

Ginger

1

tsp

Baking powder

1/2

tsp

Baking soda

1/4

tsp

Salt

1/2

cup

Butter

Melted

1/2

cup

White sugar

1/2

cup

Brown sugar

2

large

Eggs

1

tsp

Vanilla

1

cup

Pureed Pumpkin
For the brown sugar butter
2

tbs

Melted butter

1

tsp

Cinnamon

1 1/2

tbs

Sugar
Instructions
In a large bowl, combine all dry ingredients and whisk together until fully combined.

In a similar sized large bowl, do the same with the wet ingredients. Make sure all spices are evenly distributed throughout the puree and other wet ingredients.

Gently combine wet and dry and fold together until no dry spots are left.

Divide into 10 even portions and bake for 30 min.

In an pot gently melt butter.

Remove your muffins from the oven and gently baste with your warm butter and sprinkle with cinnamon sugar.
Print Recipe
(Visited 8,037 times, 1 visits today)